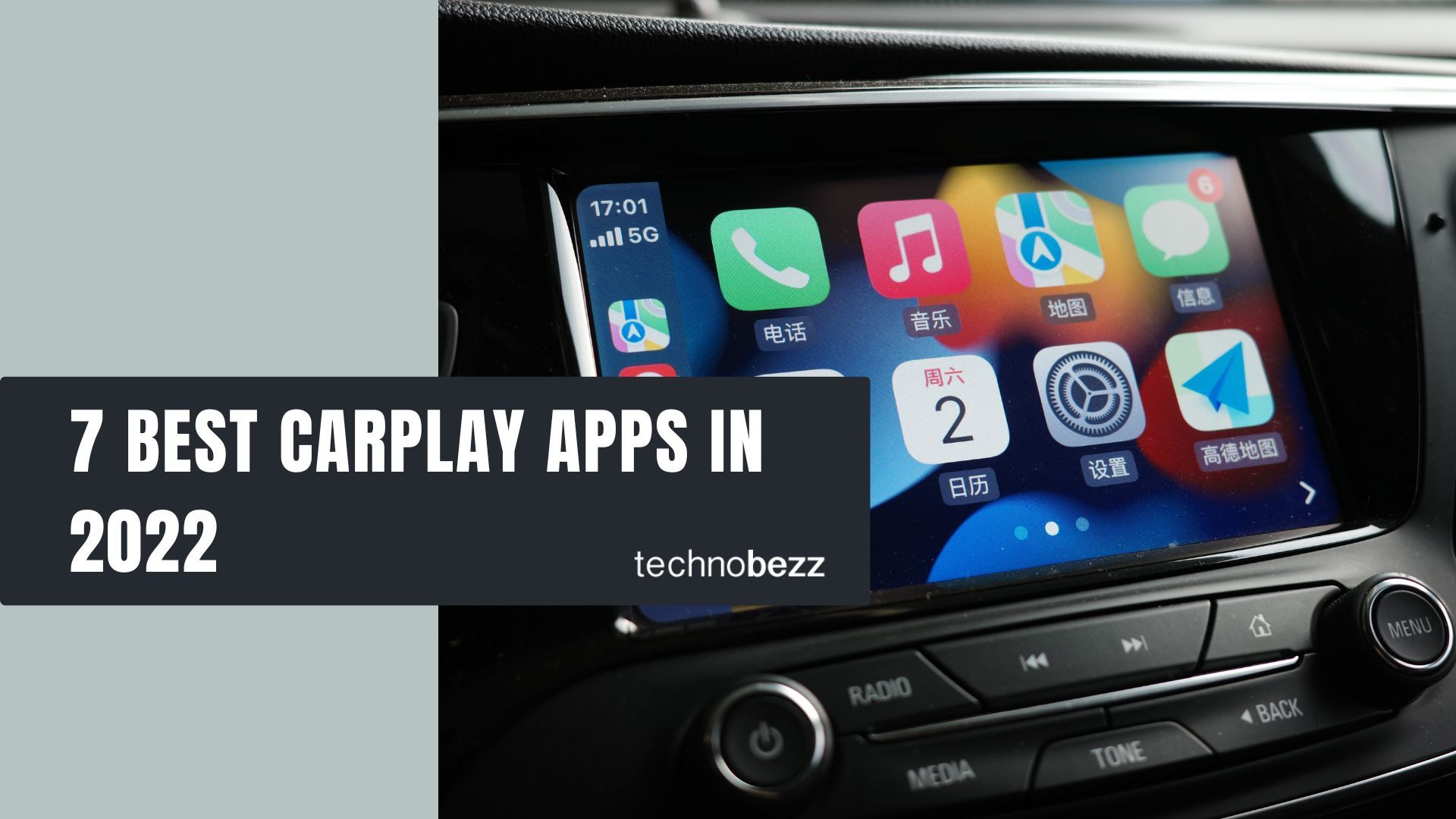 Carplay apps are useful applications for accessing and controlling iPhone apps through cars' infotainment systems. You can do so with the help of your voice commands. Another advantage of using Carplay apps is that you can integrate them with the hardware components of your vehicle.
While there is a long list of such applications on the Apple Store, some are feature-rich and include many features in a single package. We have compiled the list of apps below based on this feature.
Best Carplay Apps for Navigation, Entertainment & More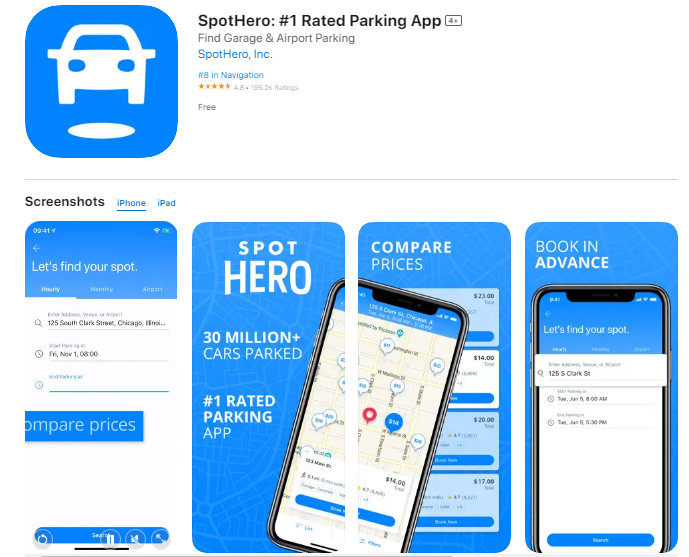 SpotHero is a top navigation application with which you can locate nearby garages, valets, and lots across many cities in the United States. The app lets you locate and book garages nearby airports and workplaces with attractive discount offers (up to 50%) on advanced booking. After booking your space in a garage, you can park your car there by following app-based instructions.
Knowing about the locations of the garages and lots with the app is easy. As soon as you enter the date and the time at which you need to book a parking space, the app displays relevant information. More importantly, it lets you compare the rates of two or more garages to let you choose a parking space according to your budget.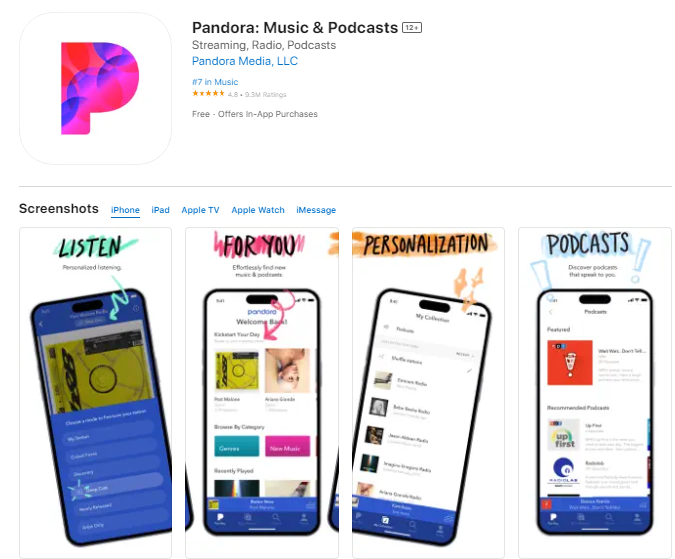 Is listening to music your hobby or pastime? If so, you can find the best songs to complement your mood on Pandora. While using the app, you can choose your preferred songs based on genres, artists, and song titles. Pandora is a single-app solution for rock, pop, rap, country music, and more under a roof.
No matter where you go, Pandora is a handy music discovery platform on which you can enjoy podcasts and music in a personalized way. You can control the app using the infotainment system of your car and voice commands. With Pandora, you can stay up-to-date with more than 1400 podcasts and on-demand shows.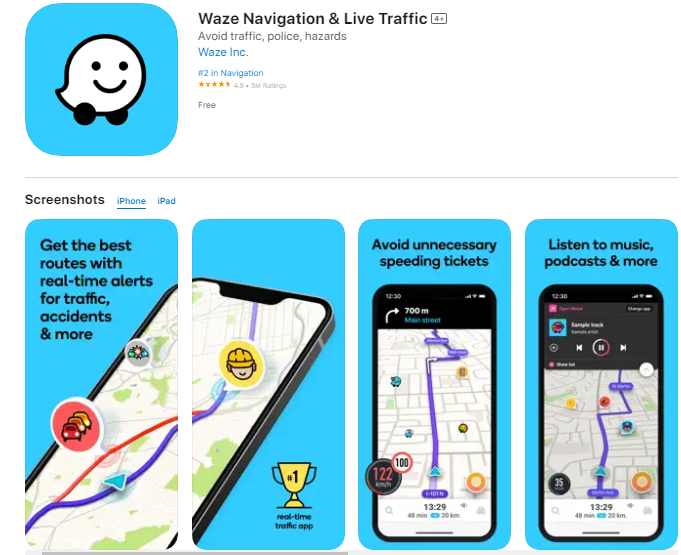 Want information about crashes, police, construction, road traffic, and more while traveling? Waze Navigation & Live Traffic is the ready-to-go application for it. Other than knowing about the routes and other aspects of traveling, you can also use the application to listen to your favorite music on the go.
Besides, Waze also lets you find cheap deals on gas for your vehicle. If you are worried about refilling your vehicle thinking of it being expensive, Waze will help you reduce the costs for it.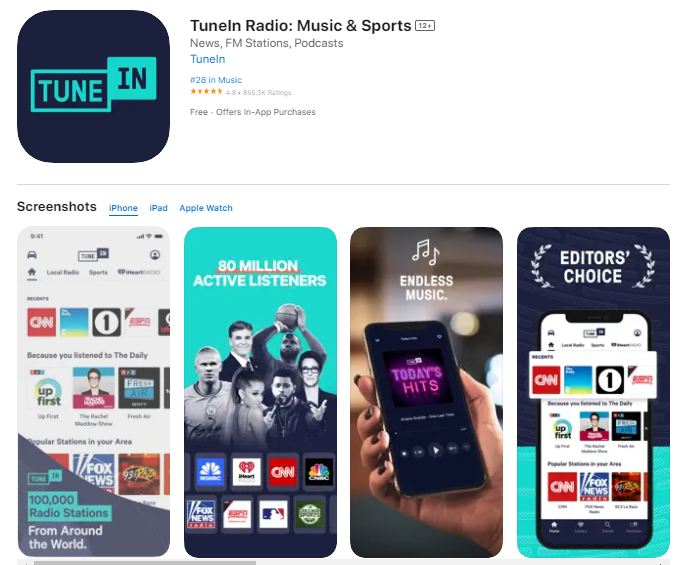 If you are fond of listening to AM/FM radio, TuneIn Radio is what you need on your iPhone or Apple device. It is one of the top applications for streaming AM/FM radio stations from more than 100,000 global stations. These stations belong to more than 197 countries. With so many radio stations at your disposal, you can pick and choose your favorite music from Jazz, Smooth, Classic Hits, latest hits, and other genres.
By using TuneIn Radio, you can stream live programs from US radio stations and several networks around the clock. These include WTOP Washington DC, WBEZ Chicago, WNYC-FM, KQED-FM, 98.1 The Breeze,93.9 Lite FM, Power 105.1, and more.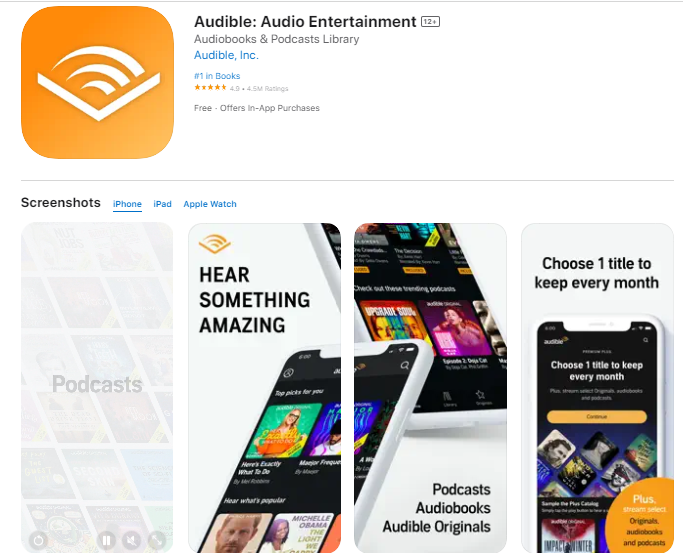 More than just an application, Audible Audiobooks & Podcasts is a source of pocket entertainment and knowledge. It not only gives you access to podcasts but also lets you download content online. Also, it has an endless audible library that allows you to literally hear or listen to everything that you want. Words + Music constitute one of the hallmark features of the application.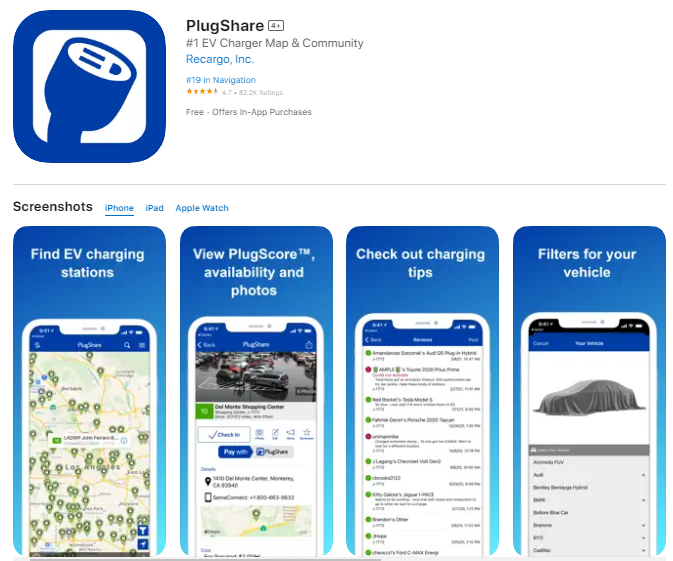 PlugShare is one of the best applications for those who consider themselves to be a part of the EV community. By accessing the photos and reviews of different charging stations by community members, you can make informed decisions with regard to the choice of charging stations.
While using the app, you can go by plug type to filter PlugShare which consists of detailed information about different charging station networks in Europe and North America. The list also includes countries from other continents.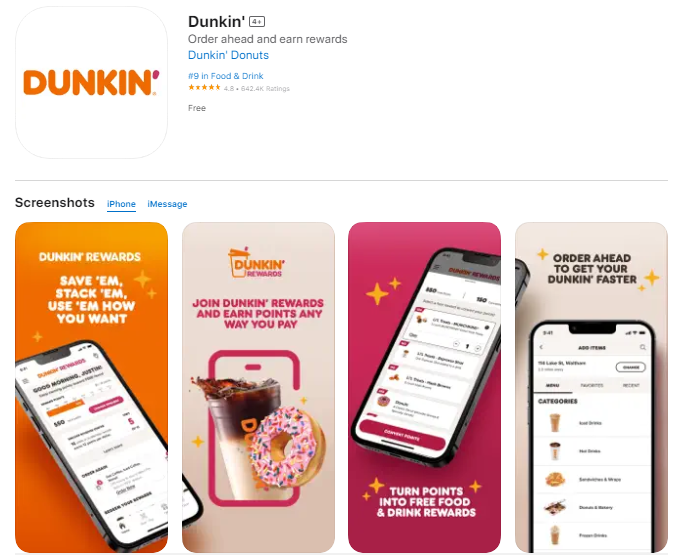 Have you been searching for a mobile order app from which you can earn rewards on your online orders and use Apple Pay to make quick payments? Your search for it ends with Dunkin'. The major rewards of using the application are quick food delivery and the best curbside pickup experience. You get points on every order that you make beforehand and also reorder the same items by visiting your previous orders.
Conclusion
With Carplay applications, you can access the advanced features of apps through voice instructions via the infotainment system of your car. Installing the aforementioned Carplay apps will help you fulfill your entertainment, podcasts, food ordering, and other needs when you are on the go.
Join our newsletter 🎉
Subscribe to our newsletter and never miss out on what's happening in the tech world. It's that simple.
Latest Tech News

Exclusive Tech Deals