Thanks to Skype we can stay in touch with friends and colleagues no matter where they live. If you need to change the settings, you can do it by clicking "Tools" < "Options" and you will see settings for audio, video, and chat, etc… But many users can't always find the right setting. We are going to show you 5 ways to customize Skype chat.
You may also read: How To Make A Group Call In Skype
5 Ways To Customize Skype Chat
Change the font and text size
By default, Skype text size for chat is small. But you can easily change both, the size and type of the font used. Go to the "Tools" in the Skype menu and click on "Options". Click on the item "IM & SMS" < "IM appearance" and click on the button "Change font" and perform the necessary changes.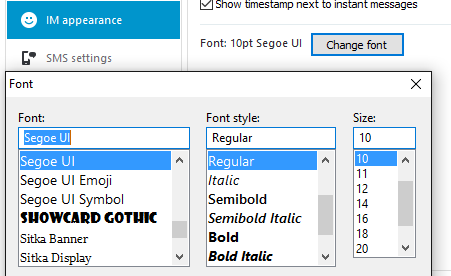 Hide the text input indicator
If you don't want to anyone can see how much time you spend to write the message, then simply turn off the pencil indicator. To do this, go to "Tools" < "Options" < "IM & SMS" < "Show advanced Options" and uncheck "Show when I am typing".
Set the notification by the word
When you are connected to a group chat, you can see a lot of notifications of new messages, and you can miss something important. In this case, you can set the option to see the notifications of messages that contains the important word. To establish such a notification, click on "Conversation" < "Notification settings" and click on "Notify me only if these words are mentioned" and enter your important word.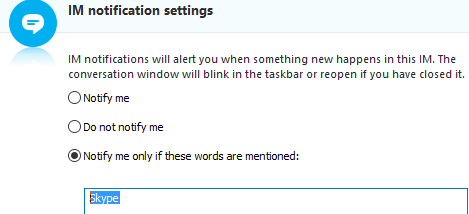 You selected words will be highlighted in the chat, so you just pay attention to them.
How to move to a new line
If you are typing a message and press the "Enter" key, then the message will be sent. But, with "Enter" key you can open a new line, and to enable this, go to "Tools" < "Options" < "IM settings" and click on "Insert line break".
Use Hidden Emoticons
If the standard Skype smileys are boring to you, there are tons of hidden emoticons. Here are some of them in the text form: (bug) (drunk) (rock) (poolparty) (rain) (headbang) (swear) (talk). To send the smiley, just enter the text and press "Send" button.
Image Source: www.macobserver.com
You may also read: How To Run Two Skype Accounts At The Same Time
Join our newsletter 🎉
Subscribe to our newsletter and never miss out on what's happening in the tech world. It's that simple.
Latest Tech News

Exclusive Tech Deals