Racing games are among the most popular video games in general. There are many racing games on mobile devices, and probably the majority of them are simulation racing games where you drive one specific car or a number of different cars from various manufacturers on various race tracks. There's nothing wrong with that but what about something different?
After all, there are so many racing games out there that it feels like we've seen everything and anything that is possible to implement in such a game. Today we will share with you some of the best Racing Games for iPhone or iPad. All these Racing games have been personally tested by our team here at AppPicker and we have deemed them worth sharing with all our readers. These apps come with a great user experience and awesome graphics so let's get right into it!
There are so many different games out there, so no matter what is your favorite genre – there is something for everyone. If you have an iPhone and if you are into racing games, this article is for you. Here, we are going to list some of the best racing games for iPhone that you can download from AppStore.
Best racing games for iPhone
Real Racing 3 - Most Popular iPhone Racing Game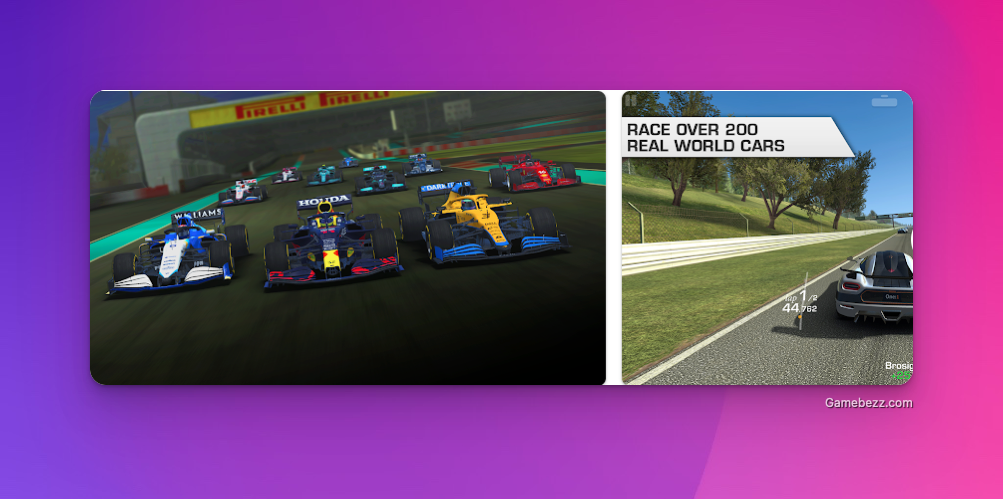 Our personal favorite is Real Racing 3. You cannot even imagine that a single session of the game could go for a couple of hours, and even after you have filled all your car repair slots, you still want to play it. The game comes with 200 cars, including Mercedes, Porsche, Aston Martin and more. There are 18 real-world locations that add a special flair to the game.
With over 500 million downloads, Real Racing 3 is the most popular iPhone racing game.
Grid Autosport - Best iPhone racing experience game

The better the simulation, the more impressive the gameplay is. Codemaster's Grid Autosport is a combination of realism, simulation, and adventure. This is yet another auspicious gaming environment with realistic effects just like our first pick. The details in every segment are tremendous. There are 100 cars, 100 circuits, fantastic controls, and all that together gives console-quality racing.
You must have iOS 14 or later to play GRID Autosport. To install the game and all of the free DLC packs, you must have 6GB of free space, and we strongly advise having at least 8GB of free space to avoid installation problems.
Asphalt 9: Legends - Finest iPhone racing game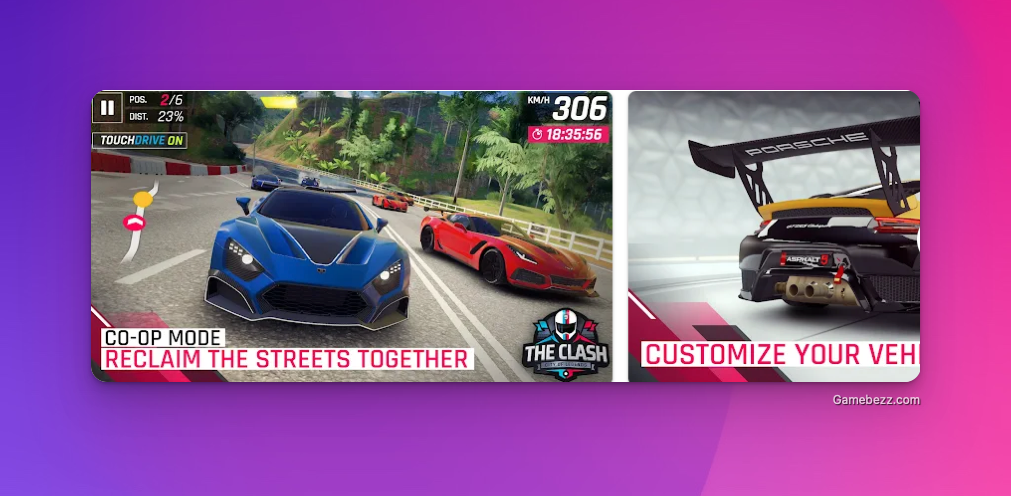 The ninth installment of the Asphalt series proved to be the best episode for racing game lovers. The graphics-rich environment, thrilling driving experience and tons of cars under the hood make every moment fun and enriching. It won't be wrong to say that Asphalt 9: Legends is one of the finest games Gameloft has launched.
This game takes you on a wild ride across 185 tracks set in 13 real-world locations, including San Francisco, Cairo, and Osaka.
CSR2 Drag Racing - Best iPhone Drag Racing Game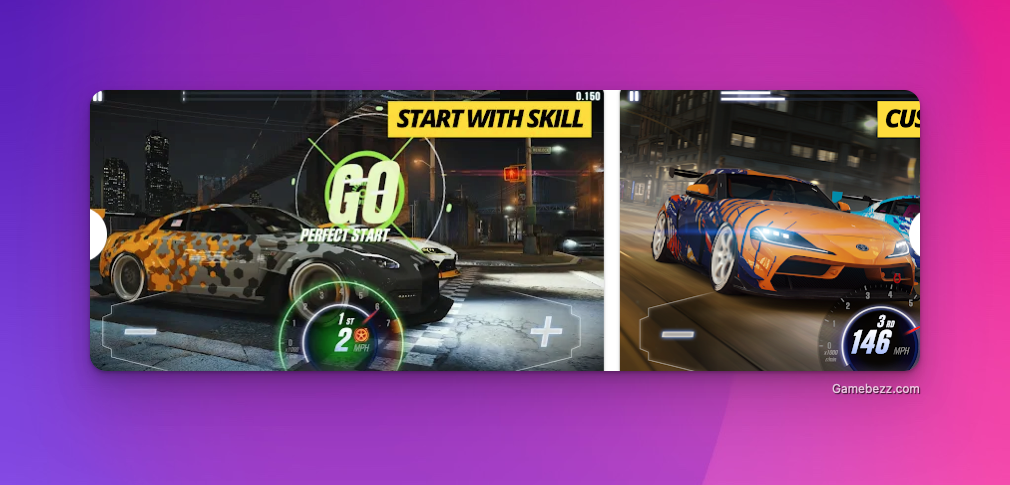 CSR Racing 2 is a great driving simulator for automobile fans, with millions of players and partnerships with the world's leading car manufacturers. You can take CSR2 anywhere with you as a hyper-real drag racing simulation. Form a crew with friends to dominate the global crew event.
The Horizon Chase - Best Arcade iPhone Racing Game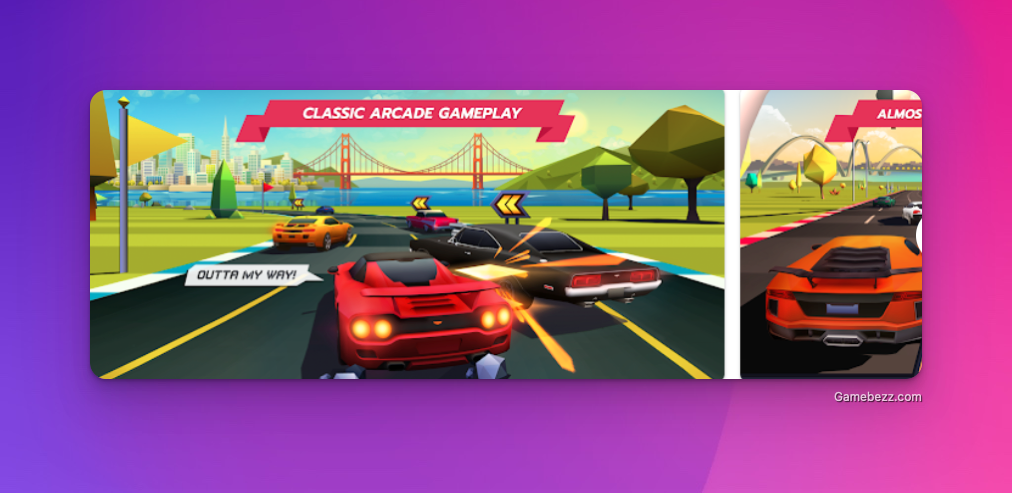 If you were a gaming kid in the '90s, then you would undoubtedly recall the Crazy Cars and the Top Gear games after playing the Horizon Chase. Though it is entirely different in a way, you still get the same old feeling, like when you played Out Run or Rush, but with the remastered graphics and some additional content like the original music tracks.
Gear.Club- Most Realistic iPhone Racing Game

This dearest racing club on planet earth was once a part of gaming consoles, but just recently, it came out for the iPhone. If you have already played the console version of the Gear.Club then you don't need a description of what it is. But if you have not, just keep in mind that it is a combination of realism and adventure that can make you sit for hours.
Gear.Club offers an extensive, real-world automotive experience. It combines intense, adrenaline-pumping races with an authentic driving experience, realistic engine and powertrain simulation, suspension and aerodynamic modeling.
Hill Climb Racing 2 - Most entertaining iPhone racing game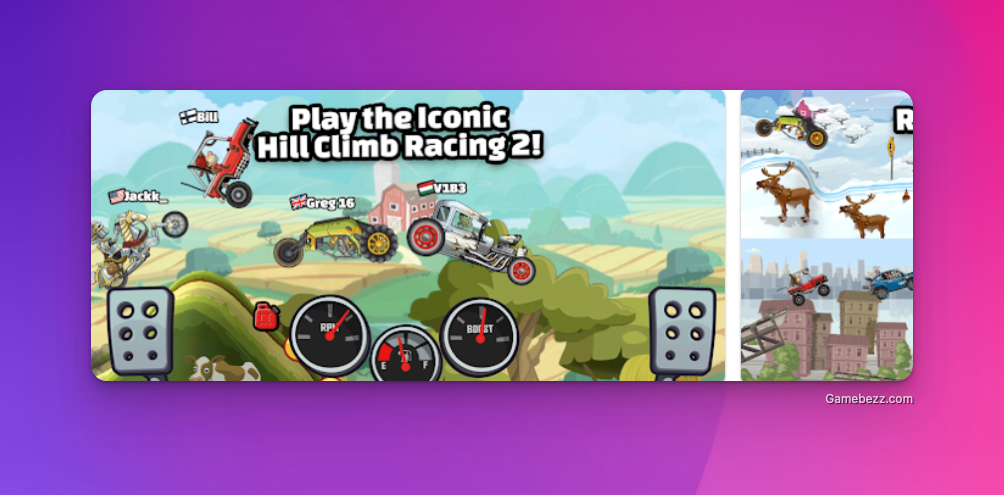 With dozens of tracks, vehicles, and character customization options, Hill Climb Racing 2 is a 2D online multiplayer racing game for iPhone. The game is amazing with good graphics, great music and smooth gameplay. In addition, excellent vehicle physics, entertaining graphics, long-term challenging gameplay, continuous improvements and additions, and responsive customer service make this game so addictive. However, the pop-up ads can become very annoying.
Riptide GP: Renegade - Fun Multiplayer iPhone Racing game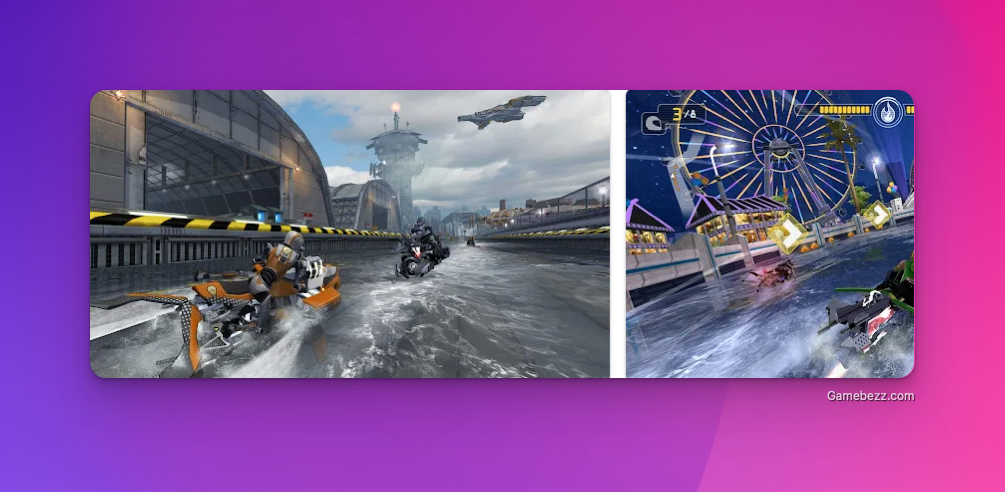 If you like to play games that let you take down several opponents using all sorts of weapons and tunnels to help you take them all out, then you should try this one. This game also lets you play in different modes in which four players can play a game together in multiplayer mode and compete to achieve the top position in the ranking. There are many options regarding maps – you'll see shortcuts, tunnels, and other obstacles.
Motorsport Manager Mobile 3 for iPhone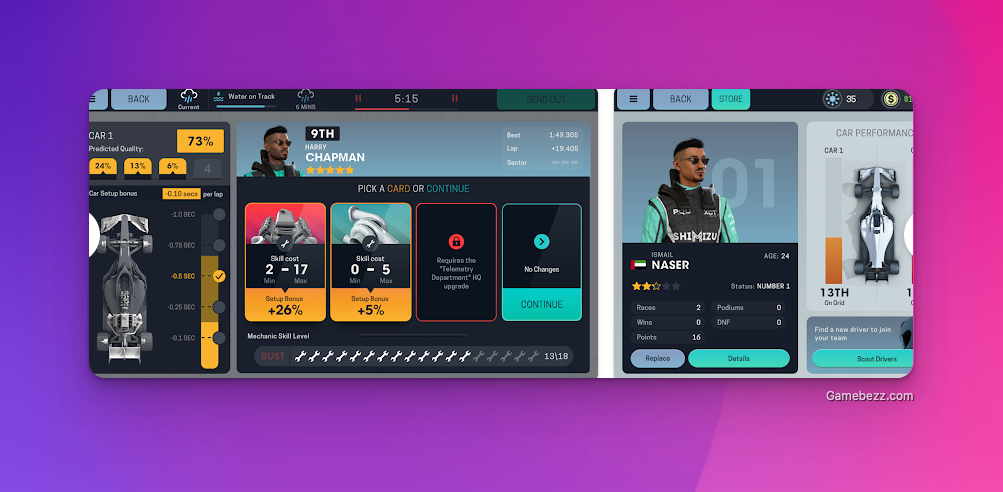 Would you rather be a manager than drive? With MM3, you can build your own motorsport team from scratch, making every critical decision. Recruit drivers, assemble squads, develop cars, and strategize your way to victory. Motorsport Manager Mobile 3 is a great race team strategy game. The only downside is that it's not a free game.
Download Motorsport Manager Mobile 3
Mario Kart Tour for iPhone - Mario Fans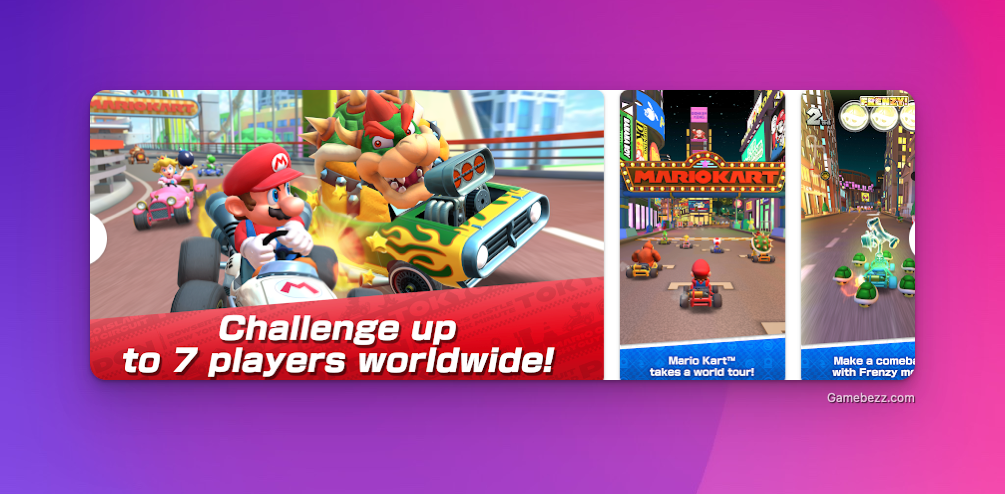 Are you a fan of the Mario kart franchise? This game will be perfect for you. The graphics are fantastic, the music is really good and the multiplayer experience is remarkable. You can play however you want with various rules for multiplayer races, from individual to team races, from kart speed to the number of item slots. However, with so many things to unlock and customizations, spending money on this game can be tempting, it's quite expensive when it adds up and has no offline mode.
Join our newsletter 🎉
Subscribe to our newsletter and never miss out on what's happening in the tech world. It's that simple.
Latest Tech News

Exclusive Tech Deals