What's better than playing a racing game when you have some free time? This article is for you if you love this type of game and are using an Android device. We will list some of the best racing games for Android, and all you need to do is try them out. Perhaps one of the games listed below will become your favorite one.
Best racing games for Android
CSR 2 - Drag Racing Android Car Game
With millions of players and partnerships with the world's leading car manufacturers, CSR Racing 2 is a fantastic driving simulator for motorized vehicle fans. CSR2 is a hyper-real drag racing simulator that you can carry in your pocket. After CSR Racing and CSR Classics, CSR Racing 2 is a great mobile drag race game.
Download CSR 2 - Drag Racing Android Car Game
Hill Climb Racing 2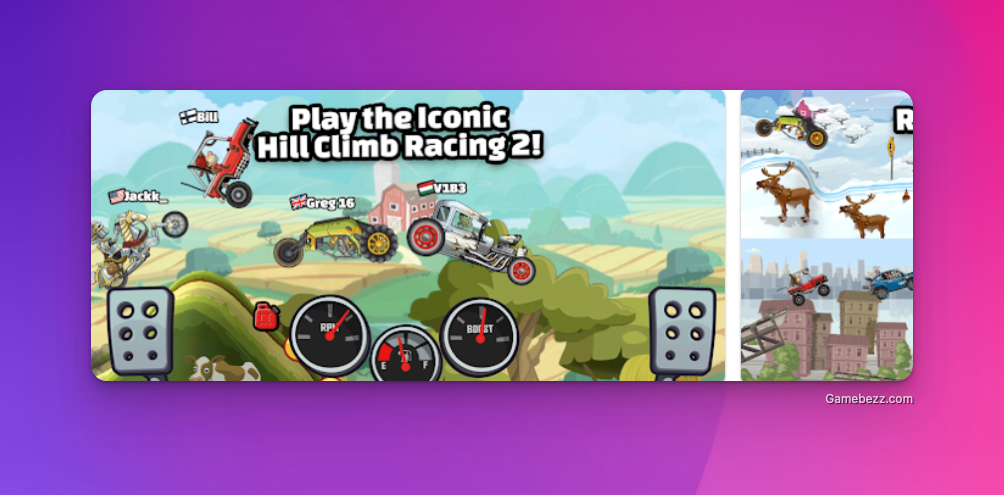 With dozens of tracks, vehicles, and character customization options, Hill Climb Racing 2 is a 2D online multiplayer racing game for android. The game is amazing with good graphics, great music and smooth gameplay. In addition, excellent vehicle physics, entertaining graphics, long-term challenging gameplay, continuous improvements and additions, and responsive customer service make this game so addictive. However, the pop-up ads can become very annoying.
Top Speed 2: Android Drag Rival Racing Game
The sequel to Top Speed is a lot better than the original. It comes with multiplayer, over 70 cars to unlock, a lot of customization and racing options, and more. The racing game includes everything you would expect, but the freemium model is the only drawback.
Download Top Speed 2: Android Drag Rival Racing Game
Asphalt 9: Legends
If you are looking for the game with the best graphics out there, this is it. The immersive details of this game are so accurate that even dust particles are portrayed as you drift your way through over 20 different maps and locations. Apart from this, there are featured missions that you have to pass to complete the single-player mode. The game has many challenges that make the user feel submerged in it and play for a while.
Riptide G.P.: Renegade Android Racing Gaming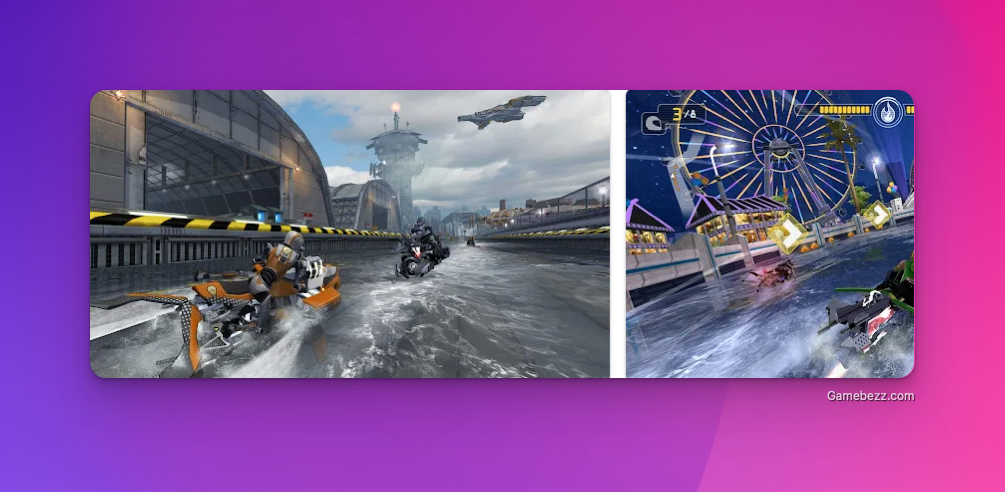 If you like to play games that let you take down several opponents using all sorts of weapons and tunnels to help you take them all out, then you should try this one. This game also lets you play in different modes in which four players can play a game together in multiplayer mode and compete to achieve the top position in the ranking. There are many options regarding maps – you'll see shortcuts, tunnels, and other obstacles.
Real Racing 3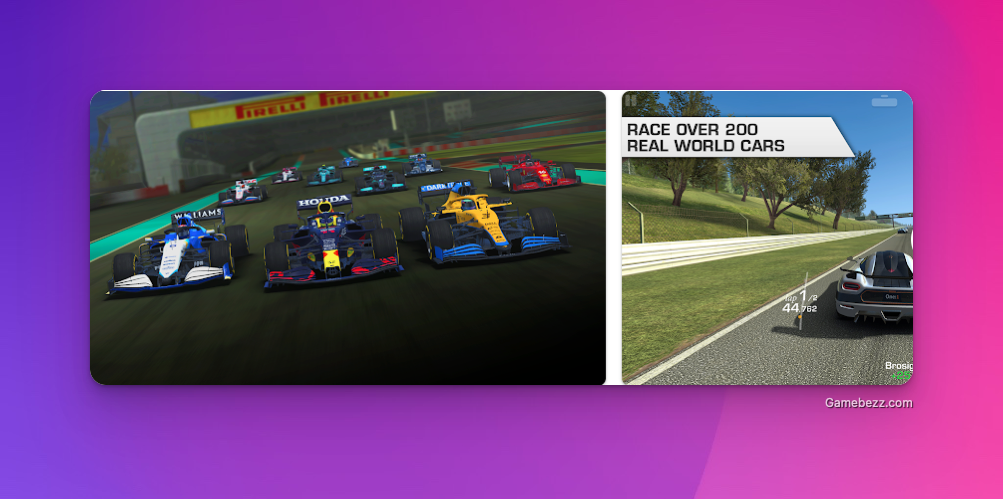 Done playing all those mission-driven racing games with a lot of shortcuts and tunnels and wanting something closer to reality? Then try Real Racing 3. The game has excellent graphics and includes real cars and real tracks. There is an in-app purchase option.
Horizon Chase – Arcade Android Racing Game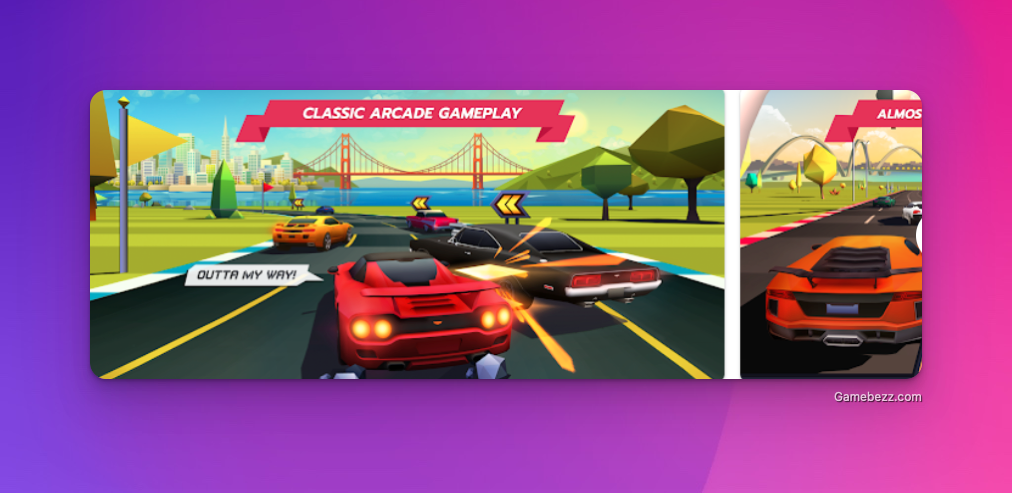 Horizon Chase is an all-encompassing tribute to retro arcade racing gamers. It is a compulsive racing game inspired by the great hits of the 1980s and 1990s. Horizon Chase recreates classic arcade racing gameplay to give you unbound speed limits for fun. Horizon Chase provides over 70 tracks set across 32 cities, each with bright and colorful retro graphics.
The game can be challenging to play and not newbie friendly. Hitting or bumping along road signs or other cars can slow you down drastically. However, the abstract graphics, smooth gameplay and extraordinary driving experience outweigh the bad.
Download the Horizon Chase – Arcade Android Racing Game
Mario Kart Tour For Android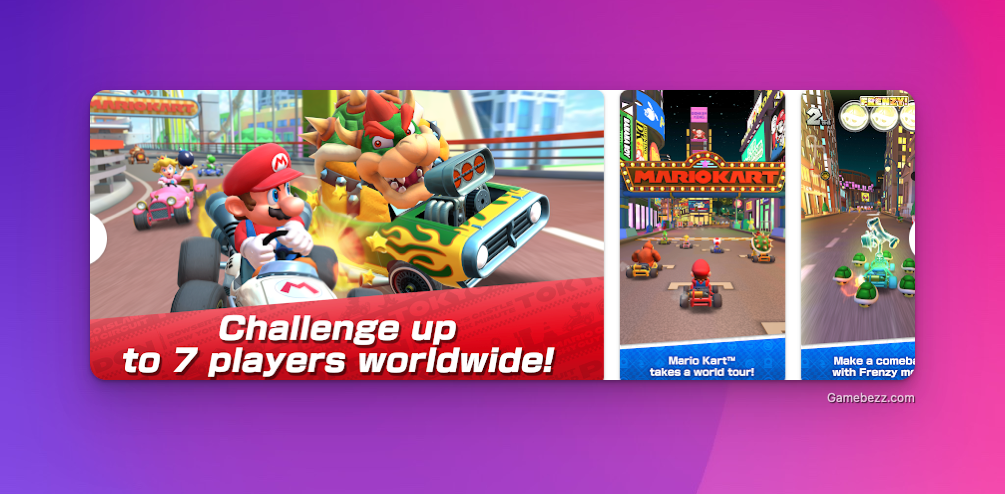 Are you a fan of the Mario kart franchise? This game will be perfect for you. The graphics are fantastic, the music is really good and the multiplayer experience is remarkable. You can play however you want with various rules for multiplayer races, from individual to team races, from kart speed to the number of item slots. However, with so many things to unlock and customizations, spending money on this game can be tempting, it's quite expensive when it adds up and has no offline mode.
Download Mario Kart Tour For Android
Grand Prix Story Android Racing Game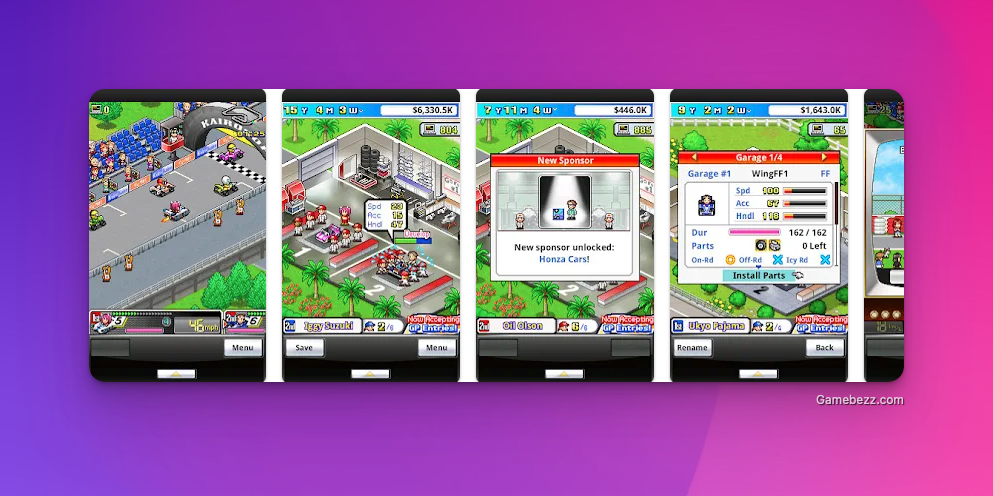 If you are looking for a more realistic and wholesome approach to racing then the Grand Prix Story is for you. In this game you'll be the manager, you'll be in charge of everything, be the boss of your own team, train drivers and acquire sponsors before conquering the Grand Prix Develop new vehicles and parts, and customize them any way you like. This game is a pay-once-play-free forever type, with no ads or in-app purchases.
Download the Grand Prix Story Android Racing Game
Motorsport Manager Mobile 3
Would you rather be a manager than drive? With MM3, you can build your own motorsport team from scratch, making every critical decision. Recruit drivers, assemble squads, develop cars, and strategize your way to victory. Motorsport Manager Mobile 3 is a great race team strategy game. The only downside is that it's not a free game. Some people have complained that the game can be a bit too easy, finishing the championship with top winning levels of 80% to 100% for every race.
Download the Motorsport Manager Mobile 3
Beach Buggy Blitz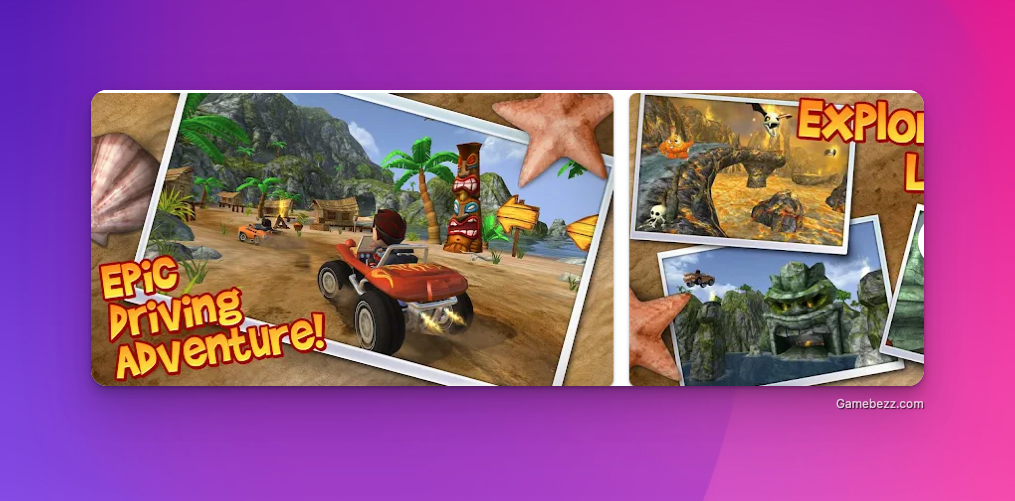 Looking for a game that does not only have amazing graphics but offers a lot of fun and vivid locations that are available nowhere else, then look no further. You are going to love Beach Buggy Blitz. In this game, you can play various maps and locations on various landscapes like sandy beaches, tropical desserts, water parks, and more.
Join our newsletter 🎉
Subscribe to our newsletter and never miss out on what's happening in the tech world. It's that simple.
Latest Tech News

Exclusive Tech Deals