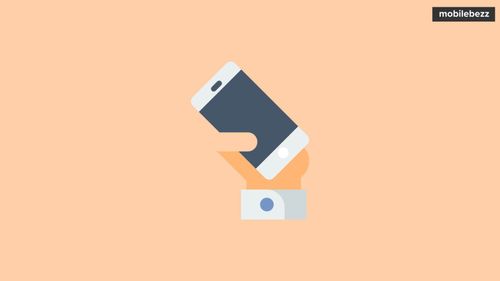 Auto-answer calls is a useful feature that can make it easier to receive phone calls on your iPhone 12 mini without having to manually answer them. With auto-answer calls, your phone will automatically pick up incoming calls after a set number of seconds, and you can choose to route the audio to the speaker or a Bluetooth headset.
If you have a busy schedule or need to use your hands for other tasks, auto-answer calls can be a convenient solution. In this article, we'll guide you through the steps to turn on auto-answer calls on your iPhone 12 mini. We'll also provide some tips and troubleshooting advice to help you make the most of this feature and customize it to your preferences.
How To Turn On Auto Answer Calls On iPhone 12 mini
With the Auto Answer feature turned on, you can answer incoming calls without using your hands. How does this feature work? When your iPhone 12 mini rings, it will pick up the call for you after a few seconds (3s by default) if you don't take any action. Follow the steps below to turn on Auto Answer Calls on the iPhone 12 mini.
To activate the feature, you have to launch the Settings app first.
Once you are on the Settings screen, tap the Accessibility section.
Look for Touch under the PHYSICAL AND MOTOR section.
At the bottom of the screen, you will find Call Audio Routing. Tap on it.
Tap Auto-Answer Calls.
On the next screen, toggle the button next to it until it turns green.
Set the duration of time to wait until the call is auto-answered by tapping the plus or minus signs.
How To Turn Off Auto Answer Calls On iPhone 12 mini
Although the Auto Answer Calls feature is helpful in certain situations, we may not always want to answer the phone. Imagine having a private and sensitive conversation with someone, and you get a phone call. You may put the iPhone 12 mini in silent mode, and the Auto Answer Calls is also enabled. Then, after a few seconds, the phone will automatically pick up the call, and the person on the other end can unintentionally hear your private conversation.
In another case, you may want to avoid a phone call from someone, but the call is automatically picked up before you even take your phone out of your pocket. Annoying, right?
To turn off Auto Answer Calls on iPhone 12 mini , you must go to Settings > General > Accessibility > Call Audio Routing > Auto-Answer Calls. Tap the green button next to it to turn off the feature.
Tips
Use Siri to turn off auto-answer calls: If you have enabled "Hey Siri" on your iPhone 12 mini, you can use voice commands to turn off auto-answer calls. Simply say "Hey Siri, turn off auto-answer calls" and Siri will disable the feature for you.

Reset network settings: If you're still having issues with auto-answer calls even after turning off the feature, you may need to reset your iPhone 12 mini's network settings. Go to Settings > General > Reset > Reset Network Settings. This will erase all your saved Wi-Fi passwords, Bluetooth connections, and cellular settings, so make sure to have them on hand before resetting.

Update your phone's software: If you're experiencing bugs or glitches with auto-answer calls, it's possible that the issue may be caused by outdated software. Check for any available updates by going to Settings > General > Software Update. If there's a new software version available, download and install it to see if it resolves the issue.

Disable "Announce Calls" feature: If you have the "Announce Calls" feature enabled on your device, it may interfere with auto-answer calls by announcing the caller's name or number before the call is answered. To disable this feature, go to Settings > Phone > Announce Calls and select "Never" or "Headphones Only."

Use Do Not Disturb instead: If you want to avoid receiving calls altogether, you can use the "Do Not Disturb" feature instead of auto-answer calls. This feature allows you to silence calls and notifications during specific times or when your iPhone 12 mini is locked. Go to Settings > Do Not Disturb to configure the feature.
Join our newsletter 🎉
Subscribe to our newsletter and never miss out on what's happening in the tech world. It's that simple.
Latest Tech News

Exclusive Tech Deals