Recently, Google has created Google Stadia – a gaming platform. Creating it, Google made it available for almost anyone with a computer to play high-quality games online. To play Google Stadia, you don't have to have any specific computer, as long as you have a strong and stable internet connection. How do I play Google Stadia on my pc? It is very easy to get started. You should know a couple of things and be ready to start.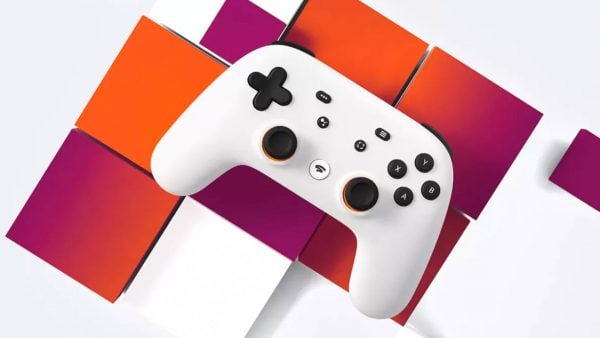 How to Start?
Before playing Google Stadia, make sure you have Google Chrome Browser on your PC. If you don't have it, you can download it for free from the internet. Then, visit Stadia's official site to log in.
If you are about to sign up, you need to create a Google account and use it to sign up for Google Stadia. Once you have your account all set, you can play games from wherever you are currently. So, play it on your laptop, PC, Xbox, or any other smart device. All you need is an internet connection and device. How strong your device is is not important at all.
Controllers
If you are playing Google Stadia on your PC, you can use a keyboard and mouse. But not every game on Stadia is suitable for playing with them. Instead, you can use controllers. Google Stadia has its product-Stadia controller. This great, well-shaped, good-looking controller fits well in hand.
However, you can use other controllers if you have one, such as DualShock PlayStation 4 controller, Xbox One or Xbox 360 controller, or Switch Pro controller. All of them can be connected via USB, and some also support the Bluetooth connection. Also, all of these controllers are supported by Stadia, and it is great that you can use them to play so you don't have to buy another one.
Play with Keyboard and Mouse
You can use a mouse and keyboard to play Google Stadia, but it doesn't work well in some games. It can be tricky to close the game because your browser will be fully screened when you are playing, and not all games have the option to leave it in their main menu.
But, holding the "Esc" keyboard for three seconds will allow you to leave the game. Also, the F11 keyboard will allow you to exit the game from the full screen and keep running the game in your browser.
Some other features
Playing Google Stadia on the PC has some disadvantages compared to Chromecast and Android. Those are unable to use the following options: notifications, email, Google Assistant, display, data usage, and quality options. You will not be able to take screenshots while playing on the PC, although the Google Stadia controller allows you to take them while playing and get to the Google Assistant as well. Another disadvantage is the inability to expand the picture for those with the 21:9 monitor. This can impact the resolution, so it doesn't look perfect.
Start playing
Once you have created your Google account and signed up for a Google Stadia, you can set up your controller and start playing. Go to the official Google Stadia site, choose the game, and enjoy playing.
If your connection is not stable, you may experience some crisp graphics details and slower game flow. Google Stadia allows you to get to the friends list and other social features by pressing the combination of Shift + Tab keyboards and pressing the "S" as a Stadia sign on the Stadia controller.
Join our newsletter 🎉
Subscribe to our newsletter and never miss out on what's happening in the tech world. It's that simple.
Latest Tech News

Exclusive Tech Deals