Technobezz is supported by its audience. We may get a commission from retail offers
Are you running short of storage on your Mac and looking for the best hard drive? Mac OS is the powerful operating
BeyondAS 10TB external Hard drive storage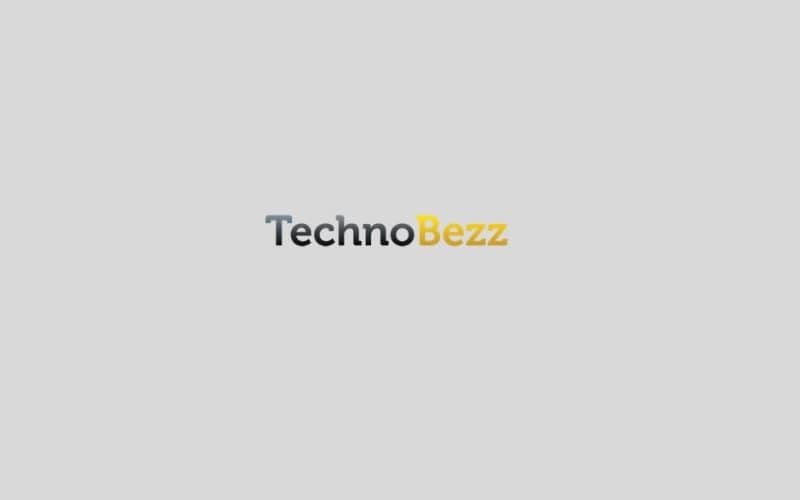 LAWAN 8000 GB Capacity Hard drive storage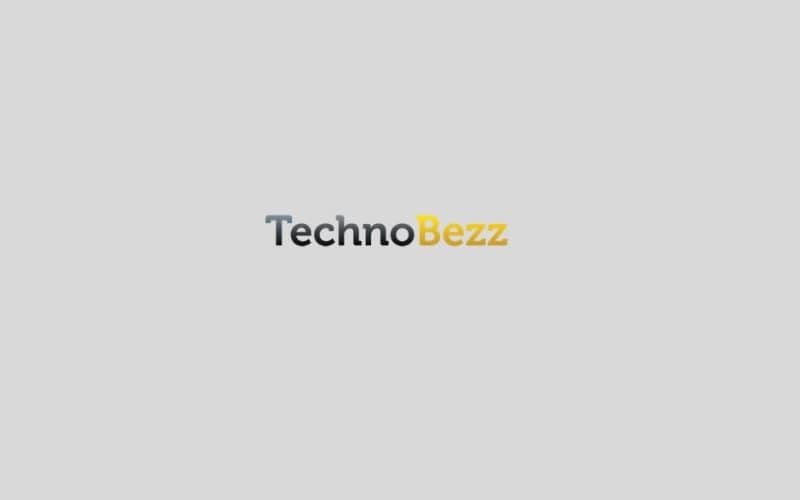 Sandisk IP55 Water-resistant external hard drive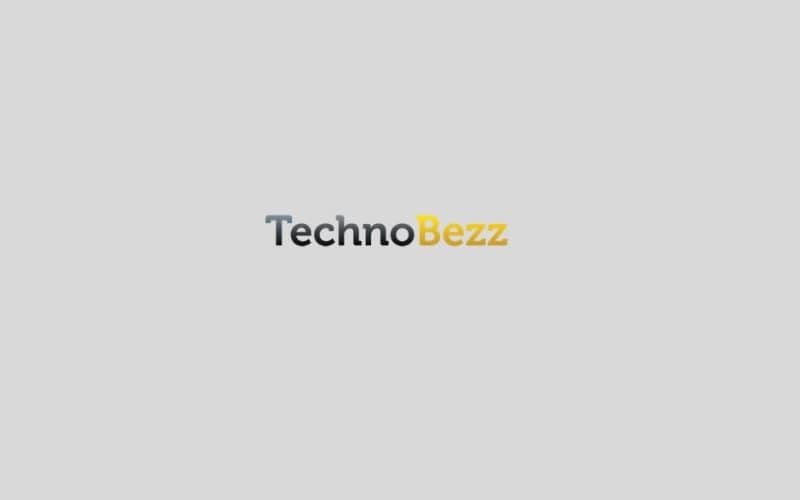 Table of Content
Are you running short of storage on your Mac and looking for the best hard drive? Mac OS is a powerful operating system in which everything from playing games and watching movies to all types of official jobs is done effortlessly. So it is not strange that you might be short of memory at any time and will need extra storage space. Apple has introduced so many external hard drives for MAC to expand the memory. The options are huge which can make anyone perplexed to decide what to get and what not. We are discussing here the best external hard drives for Mac along with their features and performance.
Ever since computers hit the consumer market, they have taken the world by storm. Today they are present in almost every household all over the world. As the years passed and technology grew, computers got better and better. Eventually, new operating systems arose but only two prevailed, namely Windows and iOS. While the majority of the consumers opted for Windows desktop machines, the iOS or Mac users have steadily remained extremely loyal due to the exceptional quality and innovation presented by the latter. For decades, the battle between Windows users and Mac users has raged on and there doesn't seem to be an end to their fight.
Buying Guide
A Mac computer is very different from a Windows desktop because it is more surgical in its features and application. It provides features that greatly organize and enhance the way one can experience working on a computer. Over the years, they have kept on innovating and bringing new features to better streamline a Mac user's experience. Unlike a Windows desktop, however, you can't customize the physical parts of a Mac machine. What you buy is what you end up with.
While in a Windows desktop you can increase storage space by simply adding an internal hard drive, you can't do that with a Mac. Hence, if you need extra storage capacity, you need to get an external hard drive. In the beginning, the capacity of most external hard drives ranged from 120 GB to 250 GB but today the basic ones start with 1 TB at least. Mac and Windows also use different file systems so you can't just buy any device. Some external drives can be used on Mac but in others, you have to reformat them accordingly.
Choosing the right hard drive for your Mac requires several different key aspects including
ease of use
affordability
durability
functionality
Best external hard drives for Mac
We have looked at some of the most affordable yet high-value external hard drives in the market today for Mac and have come up with the below list.
Drop-Resistant High-Performance Hard Drive
BeyondAS 10TB external Hard drive storage
Check Price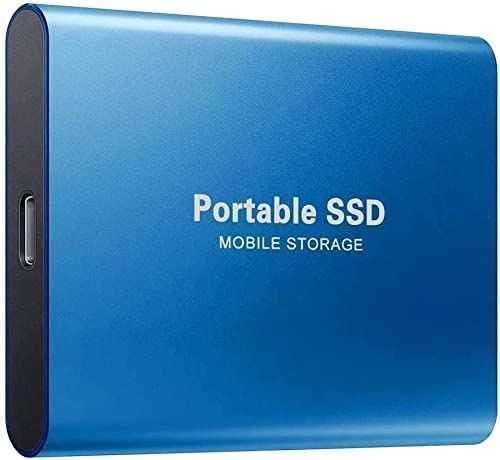 This gigantic external hard drive SSD from BeyondAS can be used as a portable storage device by extracting files from not only Apple computers/laptops but also type-C Android phones. You can connect the hard drive to a device anytime, read and transfer files to/from it, and free your device storage.
The design is ultra-slim and very pocket-friendly to make it easy to transport. It's made of an aluminum body which makes it drop-resistant. It's ideal for large file transfers like 4K videos with a 47 MB/s read speed and 38 MB/s write speed. The package also includes a USB to Type-C apart from the hard drive.
It has got a huge storage capacity of 10TB for storing anything you want.
Can be used for transferring files from multiple devices including Android phones.
Huge storage capacity
Fast transfers
Drop-resistant design
In-built NAND flash
No storage bag included
Doesn't work with Type-B Android phones
High-Capacity Impact-Resistant External Hard Drive
LAWAN 8000 GB Capacity Hard drive storage
Check Price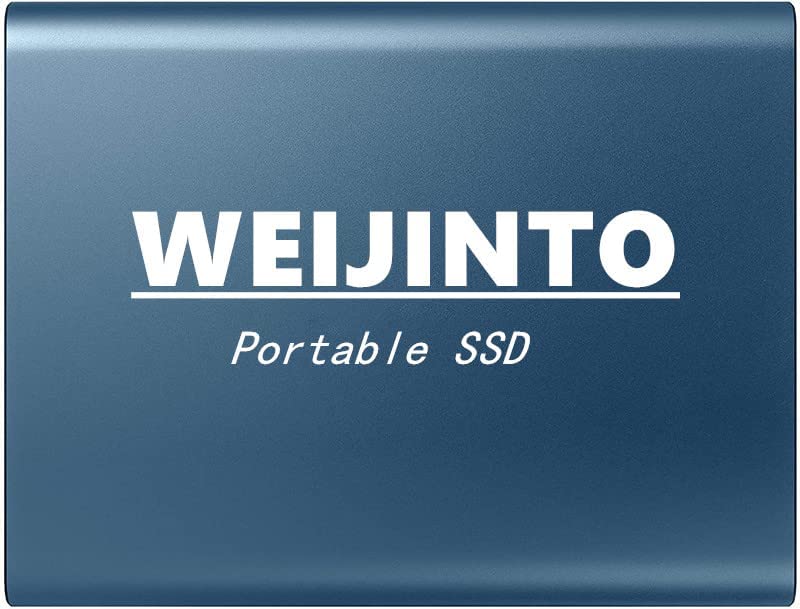 LAWAN's portable hard drive SSD comes in three different colors - Silver, Blue, and Red. It has a digital storage capacity of 8000 GB. It has some cool features like in-built protection against over-voltage, over-current, and short-circuit. It is compatible both with phones as well as Windows and Mac computers.
The package includes a Type-C/USB3.1 along with the hard drive. The hard drive installation is super easy and can be done without any tools. The process is also easy and quick. The shell or body is made of protective ABS plastic along with metal that ensures greater strength, impact resistance, and rigidity.
This drive has a very high data transmission speed and enhances computer performance
The storage capacity is high - 8000 GB.
Protective design
Temperature resistance
Easy installation
USB 3.1 support
No warranty
Won't work with Type-B Android phones.
AES Password-Protected Hard Drive
Sandisk IP55 Water-resistant external hard drive
Check Price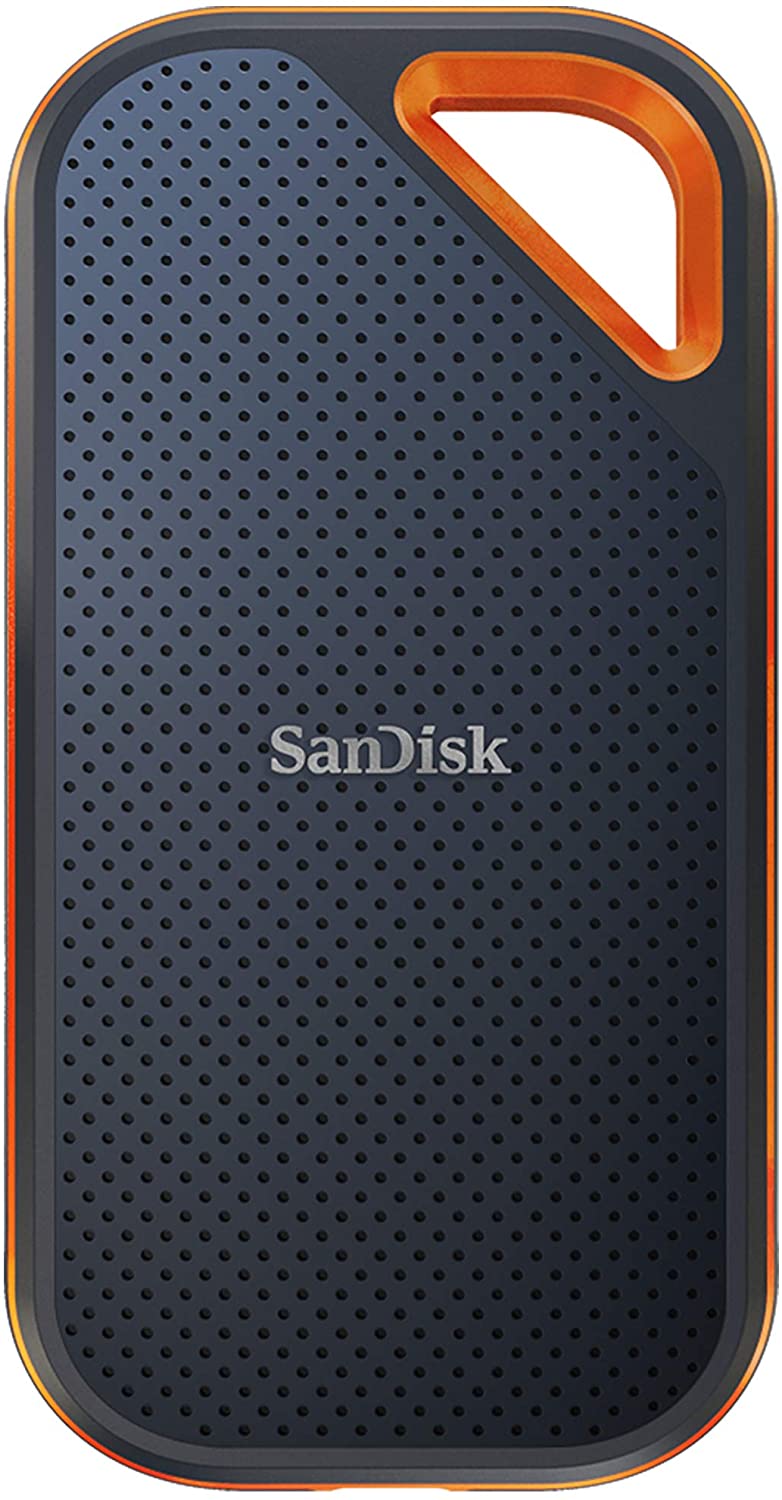 This product is from the house of Sandisk, a brand that needs no special introduction in the world of storage devices. You can buy this hard drive in varied capacities from 1TB, 2TB, to 4TB. It gives a reading and writing speed of a whopping 1000 MB/s and sometimes over that depending on the speed of the compatible device.
You can share even full HD and UHD files based on the compatibility of your mobile device. The hard disk is compatible with Windows, Mac, and Android devices. Based on some testing reports, it can also withstand water flow to some extent.
It can keep your content private as it has a password protection feature using 256-bit AES hardware encryption.
It is IP55 water-resistant and dust resistant.
IP55 water protection
Dust resistance
5-year warranty
Good heat dissipation
Not compatible with XBOX.
Read or write speeds can increase only based on the capacity of the mobile device
High-Efficiency Hard Drive that's Super Fast
Portable Seagate 2TB External Hard Disk
Check Price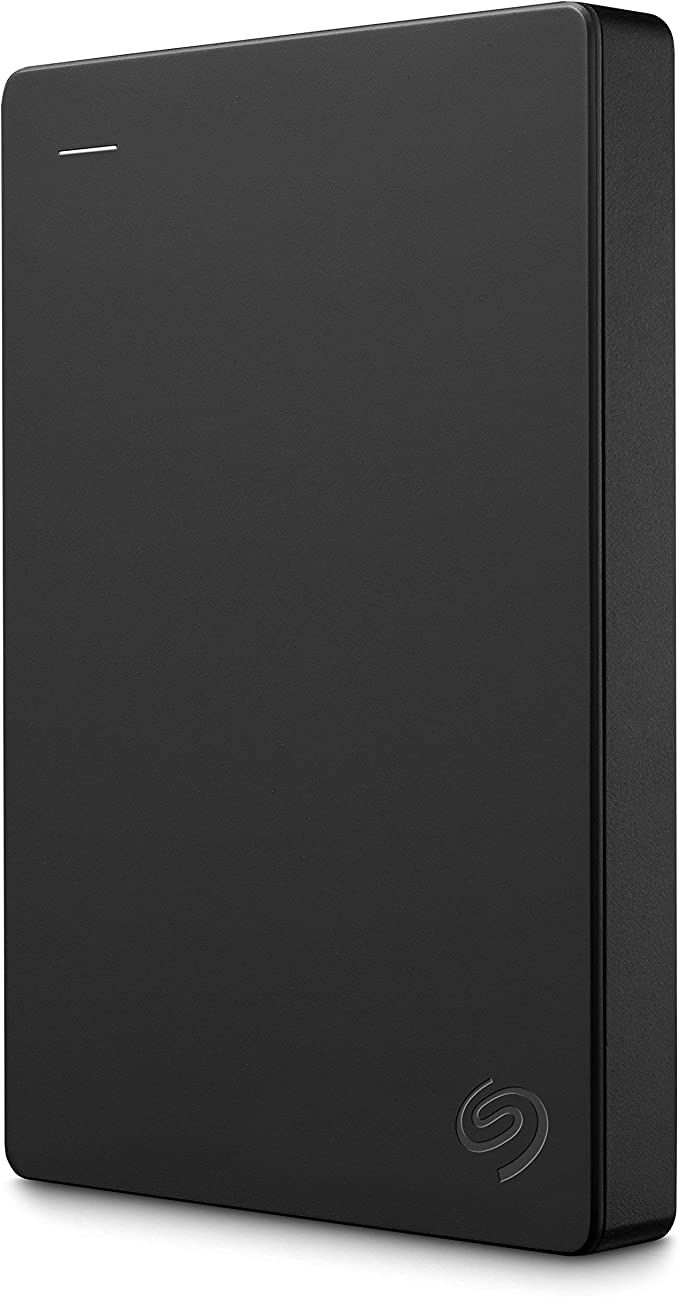 If you need a hard disk for your Mac that backs up files very fast, look no further than this portable hard disk from Seagate. It works well across different operating systems like Windows and Mac. You don't have to install any external software to use this hard disk as your computer will auto-detect it. It also works seamlessly with different types of devices including gaming consoles and PS4.
The HDD supports plug-and-play functionality and comes with an 18-inch cable. It supports both USB 3.0 and USB 2.0. The maximum read/write speed is 120 MB per second which is superfast. This hard disk is available in multiple storage capacities namely 1TB, 2TB, 4TB, and 5TB. You can buy the one you need based on your personal preference.
Why Should You Buy This?
If you're looking for a super-fast HDD to transfer files, then you can opt for this.

Plug-and-play functionality makes it very easy to use.
Pros
Long 18-inch cable

Comes in multiple color and storage options

Compatible with PS4 and gaming consoles too

Has 1 year of Rescue Data Recovery services
Cons
Can't play media when connected to the TV

Doesn't have an external power supply
Cross-Design Compatible External Hard Drive
Toshiba mini hard drive disk with 3-year limited warranty
Check Price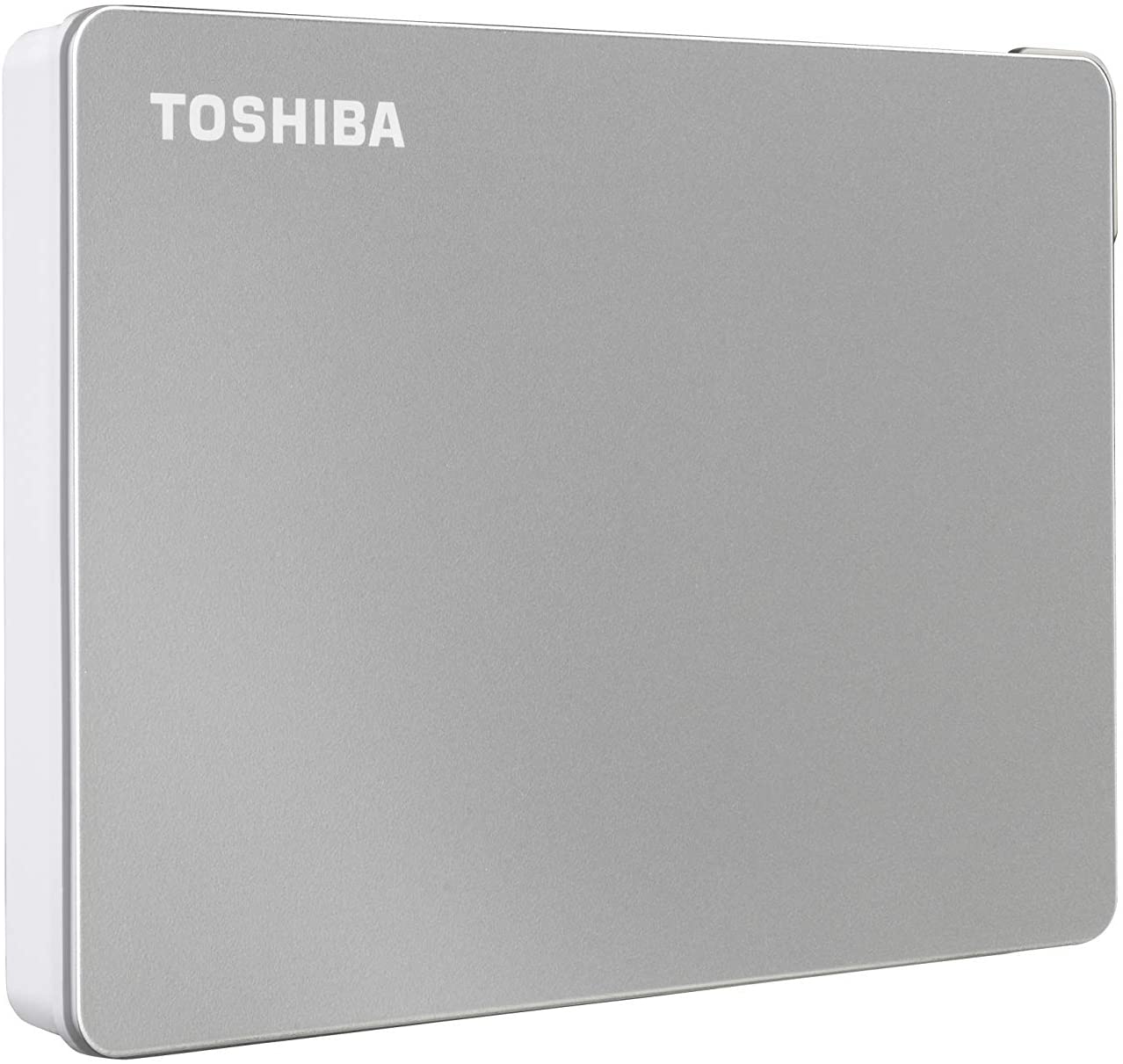 The Toshiba Canvio Flex hard drive of 2TB storage space has a small, portable design that is compatible with phones, computers, and tablets. The storage space is quite good for those who require a hard drive only occasionally. However, the read and write speeds are amazing.
The design is a metallic one that implies it is resistant to light drops. The package comes with both USB-C and USB-A cables. The USB 3.0 and 2.0 technology support high-speed transfer of data without the need for any separate AC power cord from outside. It is also compatible with Macs.
It comes with a useful 3-year limited warranty.
There's a useful 'encrypt' option before you first backup on it.
Cross-device compatibility
Different capacities - 1TB, 2TB, 4TB
Robust build
3-year warranty
Sometimes if fails to mount
No in-built over-current protection
Elegant Hard Drive with Gaming Console Compatibility
HWAYO Portable High-speed hard drive disk
Check Price
The HWAYO portable hard drive disk is very pocket-friendly. The device has a shiny metallic luster and comes in 4 different colors - Silver, Blue, Black, and Red. The storage space is 1TB which is quite good for beginners. What's even better is that you can simply plug it into your device and start transferring data in one go.
This hard drive is compatible with Macs as well as Xbox consoles. It works with TYPE C and USB3.1 Gen and supports transfer speeds of up to 10Gbps. Because of its useful features, it is also a great gift choice. The package involves a user manual and USB 3.1 to Type-C cable along with the drive.
Why You Should Buy This?
One of the great features of this hard drive is that it is compatible with even PlayStation and XBOX consoles
It weighs only 7 ounces and is super easy to carry wherever you go
Pros
Auto sleep function
Robust build
Wide compatibility
Works with XBOX, PlayStations
Cons
No warranty included
Performance issues
The Bottom Line
In the above list, you can see a wide variety of options available to you as a consumer in the external hard drive market today. One of the most important factors when looking for an external hard drive for a Mac is durability. Your hard drive is a place where you store all your important data and you do not want it to get wiped away just because it fell once.
There are a lot of devices on the market today that come with low-quality cases. Do not by any means purchase them. They might be very cheap, but it won't be worth it when you lose all your important data in the blink of an eye. Get one that is dust, water, and shockproof to ensure the longevity of your device. They won't be able to protect your data from a two-storey fall but they can sufficiently save your files in cases of small drops. Most of the durable ones offer protection for drops up to 1.2 m.
The next crucial factor you need to look for is functionality which includes features. It would be wiser to go for an external hard drive that has password protection so you can get both external as well as internal security for your files. Last but not least is the cost of the device. Some offer tons of cool features but are expensive whereas others offer fewer features for a lower cost. With a little bit of research online, you can find the right storage device for you in no time at all.
---