Technobezz is supported by its audience. We may get a commission from retail offers
Listening to music from your PC or laptop can be very relaxing. However, you need one of the best 2.1 speakers
Samsung 2.1ch A550 A Series Durable Speakers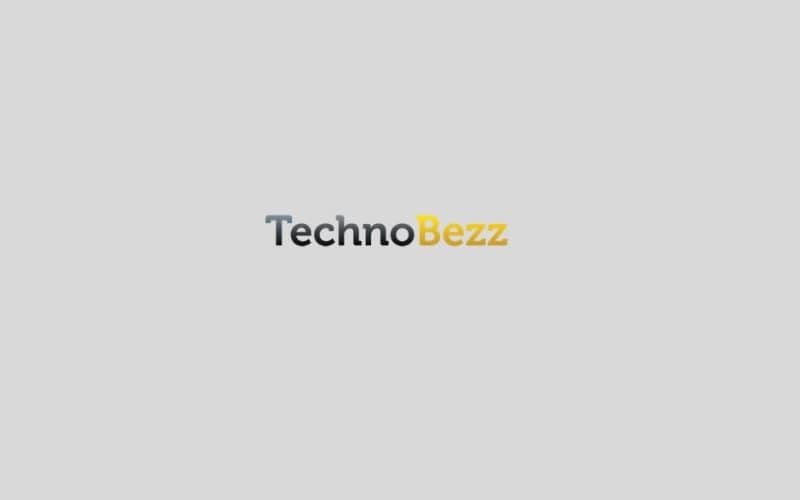 Geoyeao 2-in-1 Horizontal Sound System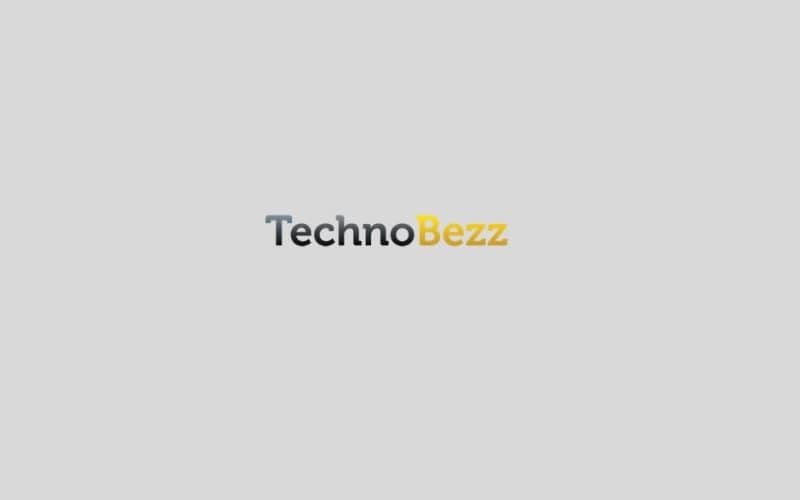 Harman Kardon SoundSticks Powerful Wireless Speakers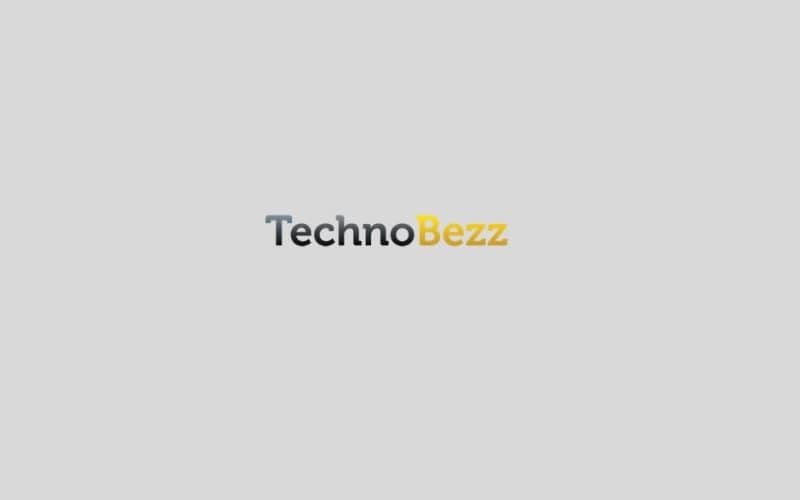 Table of Content
Listening to music from your PC or laptop can be very relaxing. However, you need one of the best 2.1 speakers to bring out the true quality of a song. A 2.1 speaker has two speakers along with a subwoofer. This type of speaker is suitable for most PCs and laptops. However, there is a wide variety of these 2.1 speakers available in the market today and it could be quite a challenge to decide which ones to purchase and decide which ones offer the best value for your money.
Buying Guide
You need to consider several factors while purchasing these 2.1 speakers.
Consider the sound quality
Check the surround sound
Make sure the audio is well-balanced
You might also have to consider your specific needs. Do you want the speakers to watch your favorite movies? Or for immersing yourself in desktop games or just want to jive to the latest albums. Whatever the purpose, here are the top 2.1 speakers that you should be considering.
Best 2.1 Speakers
Robust 2.1 Speakers with Wireless Subwoofer
Samsung 2.1ch A550 A Series Durable Speakers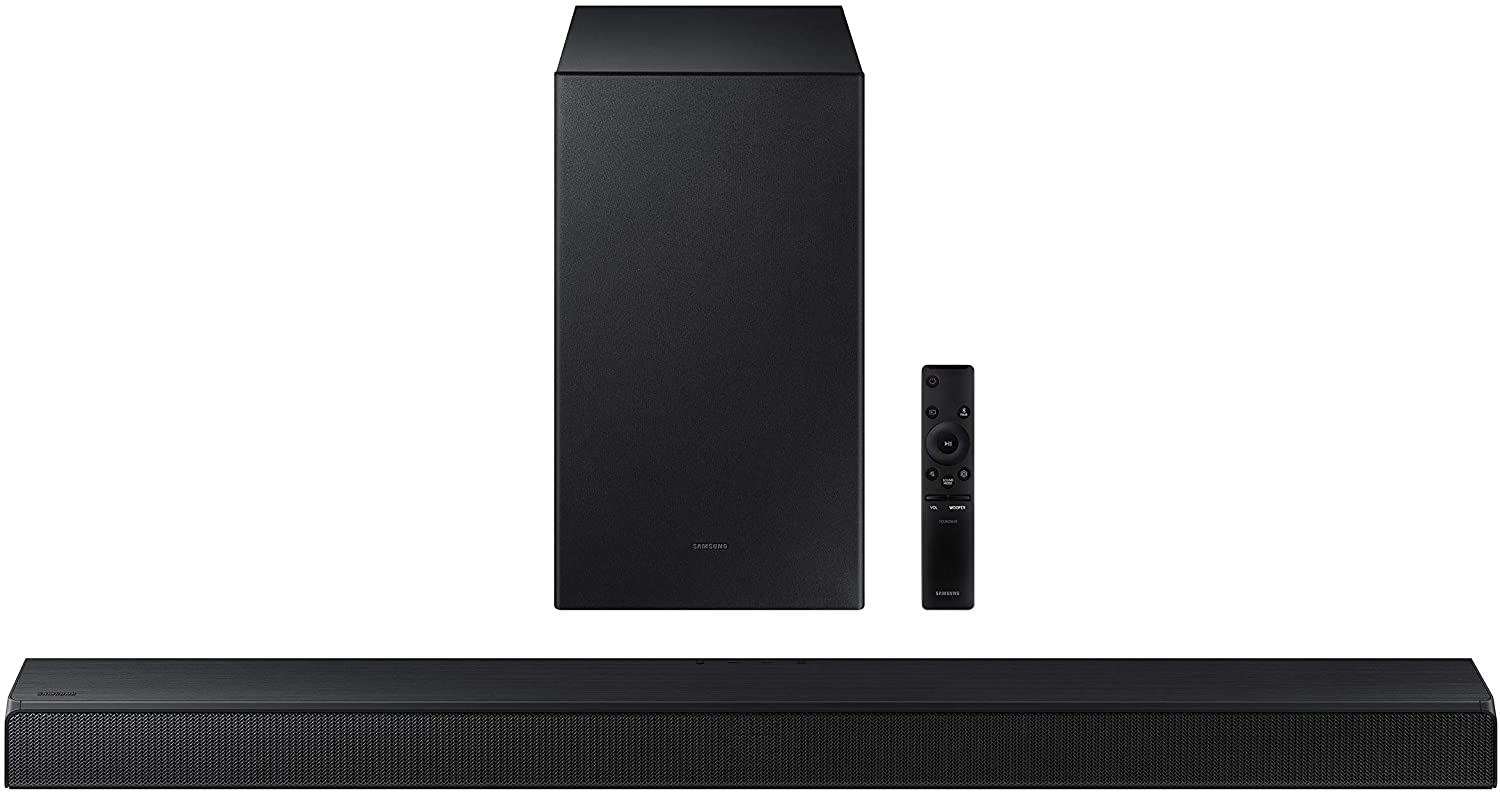 What these speakers by Samsung extremely popular is that they cater to a wide range of consumers. Whether you are somebody who likes to listen to music at home or an individual who craves an immersive aural experience while playing games, these speakers would work very well for you. They are not very expensive and Samsung has filled them with enough features to keep everybody happy.
Armed with Dolby Digital 5.1, these speakers have been designed to offer you a rich surround sound experience. One of the things that help it stand out is its adaptability. It will modify its functionalities based on the task you are performing at a given point in time. For instance, the sound will get optimized when you are playing a game. While watching a movie, the kind of sound it will produce will be different.
Recommended for those who have been looking for good-quality 2.1 speakers that are suitable for playing a variety of audio content.

Also a good option for individuals who wish to invest in speakers that are extremely durable and offer great functionality.
Moderate pricing

Sophisticated design

Powerful wireless subwoofer

Multiple sound adjustment options
Underwhelming bass effects

Awkward USB port positioning
Budget-Friendly 2.1 Channel Soundbars with Subwoofer
Geoyeao 2-in-1 Horizontal Sound System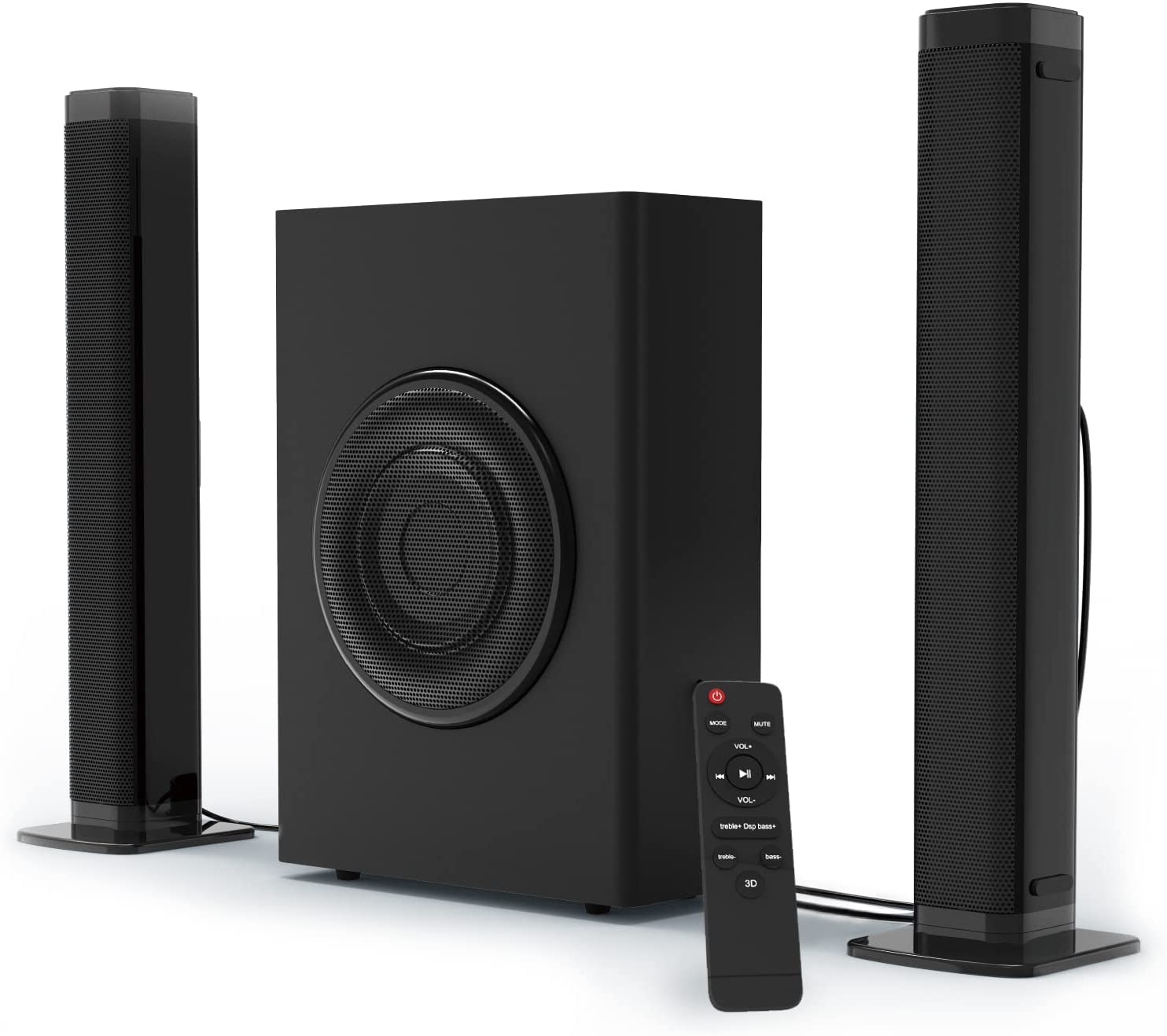 Whenever you get new speakers home, you tend to feel a little stressed about getting them installed. Though this Geoyeao consists of multiple components, the process of setting it up is very simple and convenient. The speakers offer multiple connectivity options which make the task very easy. Apart from wireless Bluetooth connectivity, you can connect these speakers using an auxiliary cable, HDMI ARC lines, SPDIF line, or an optical cable.
The soundbars, which are provided as a part of the setup, are extremely powerful and contribute greatly towards making the experience of watching movies and other audio-visual content truly memorable. Despite being priced quite moderately, the speakers offer a variety of useful features that make investing in them a good decision.
A suitable option for those who are on a budget and planning to have an elaborate audio setup at home.

Also recommended for individuals who prefer having a robust subwoofer with speakers.
Affordable

Subwoofer included

Good connectivity support

Responsive remote control
2.1 Bluetooth Speaker System with Futuristic Design
Harman KardonSoundSticks Powerful Wireless Speakers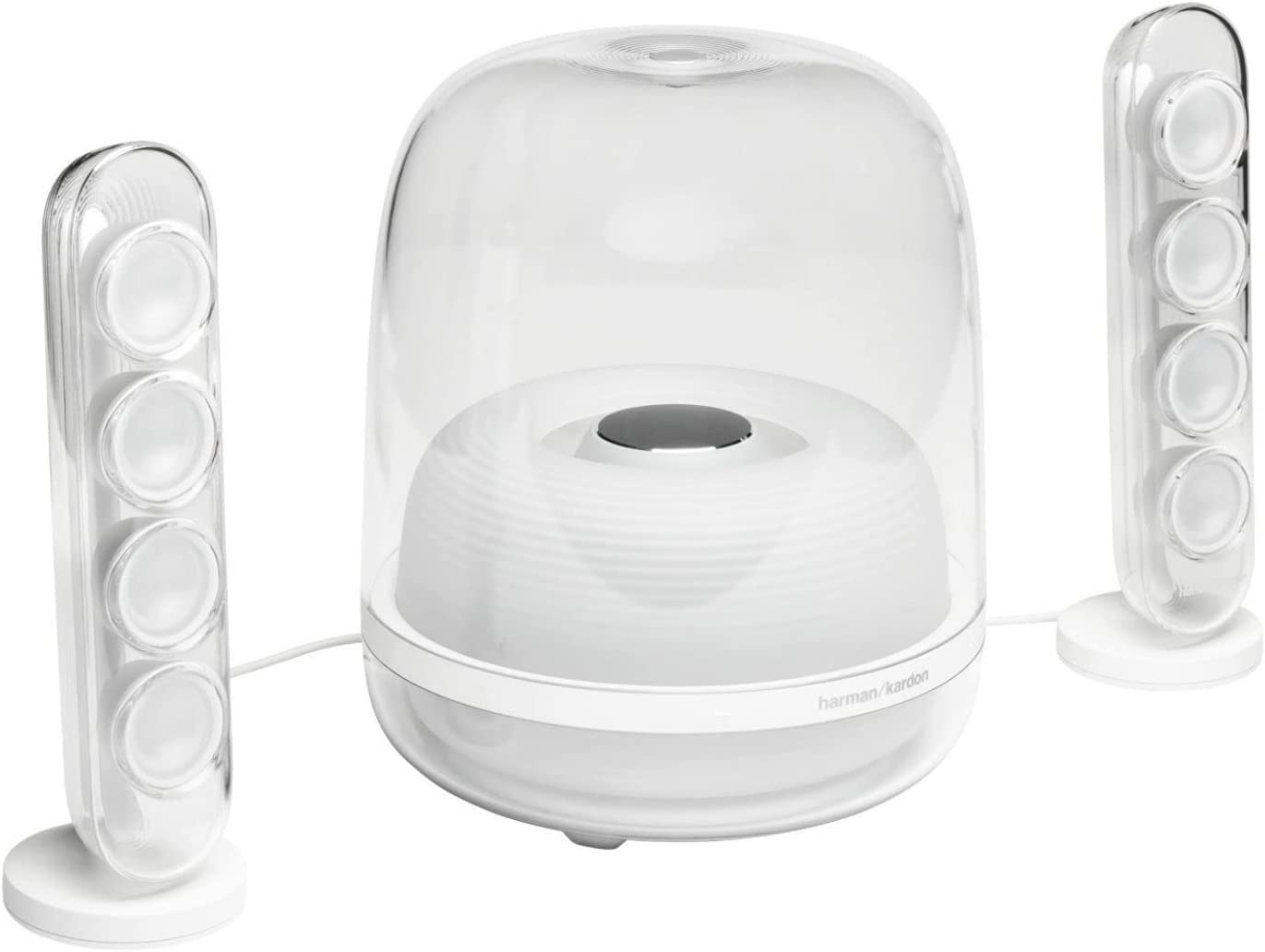 When you come across this speaker system by HK SoundSticks in a store, you cannot help but marvel at its design for some time. A lot of thought seems to have gone behind putting together this design which can be best described as futuristic. When you start using this device, you realize the design, apart from being attractive, lends great functionality to the system as well.
Harman Kardon is an audio technology brand that is known for coming out with innovative products regularly. This particular speaker system, too, boasts of several innovative features that justify its price and make you invest in it. While it does not offer any wired connectivity support, it is an ideal system for those who only use wireless connectivity options.
Highly recommended for individuals who wish to invest in a speaker system that not only delivers good performance but features a very attractive design as well.

Also a good option for those who wish to own speakers that exclusively offer wireless connectivity features.
Attractive design

Solid bass effects

Great audio output

Innovative features
Limited adjustable settings

No wired connectivity support
Powerful Soundbar System with Dual Subwoofer Setup
Norcent Black Mamba 100 Watt 2.1 Channel Speaker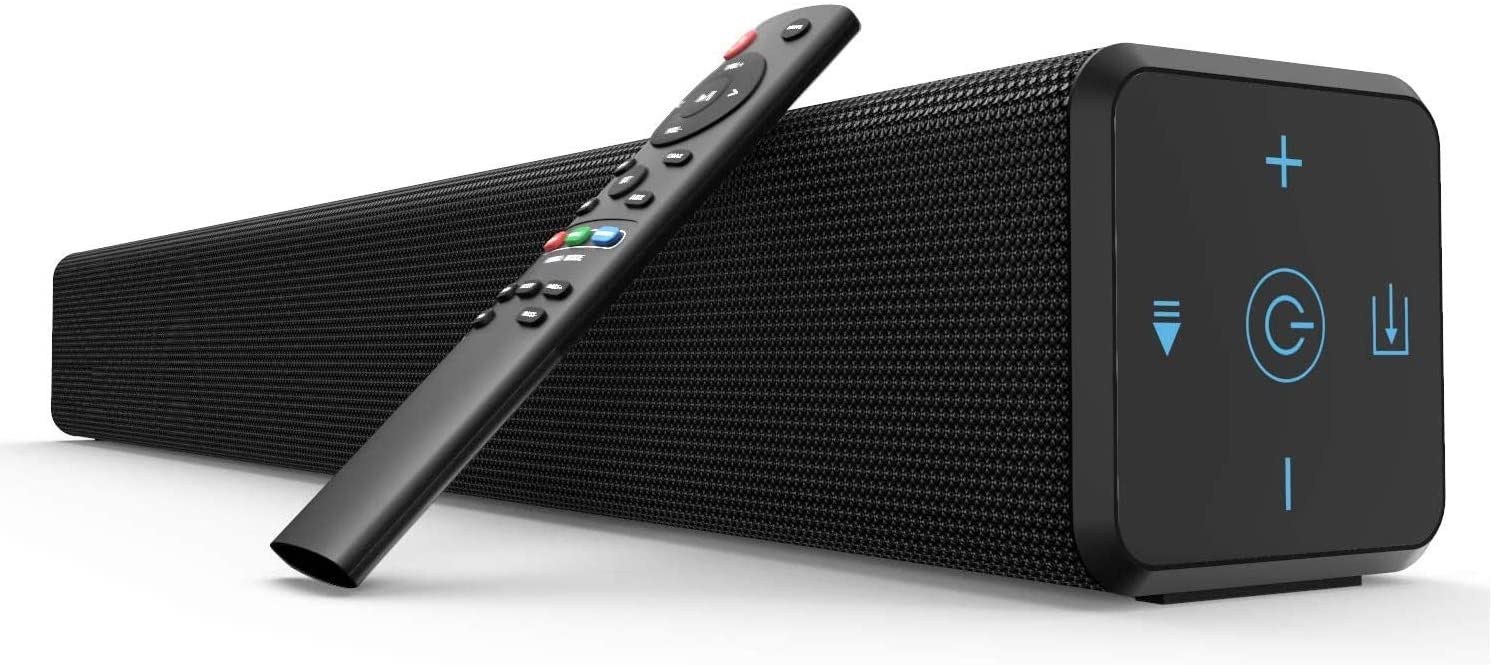 The Norcent Black Mamba KB-2020 comes equipped with Bluetooth 5.0 which makes you connect to any device, and supports wireless connectivity easily. Apart from your TV set, you can connect it to a tablet or a smartphone conveniently. The 2.1 channel soundbar offers high-quality audio output with some great bass effects.
Along with the device, you get a responsive remote control that enables you to switch from one mode to another and change tracks effortlessly. A lot of people do not invest in external speakers as they feel concerned about it consuming a lot of space. When you invest in this soundbar, you get multiple options to install it. You can either mount it on a wall or place it on a table or some other similar structure.
Why You Should Buy This?
A good option for those who have been looking to invest in a soundbar that comes as a package with a dual subwoofer system.

Also recommended for audiophiles who wish to have a good audio setup at home without spending a lot of money.
Pros
Easy to install

Good audio output

Robust bass effects

Features Bluetooth 5.0
Cons
No volume indicators

No wired connectivity option
2.1 Channel Dolby Audio Sound Bar with Multiple Sound Modes
TCL Alto 6+ 31.5-inch Durable Quality Soundbar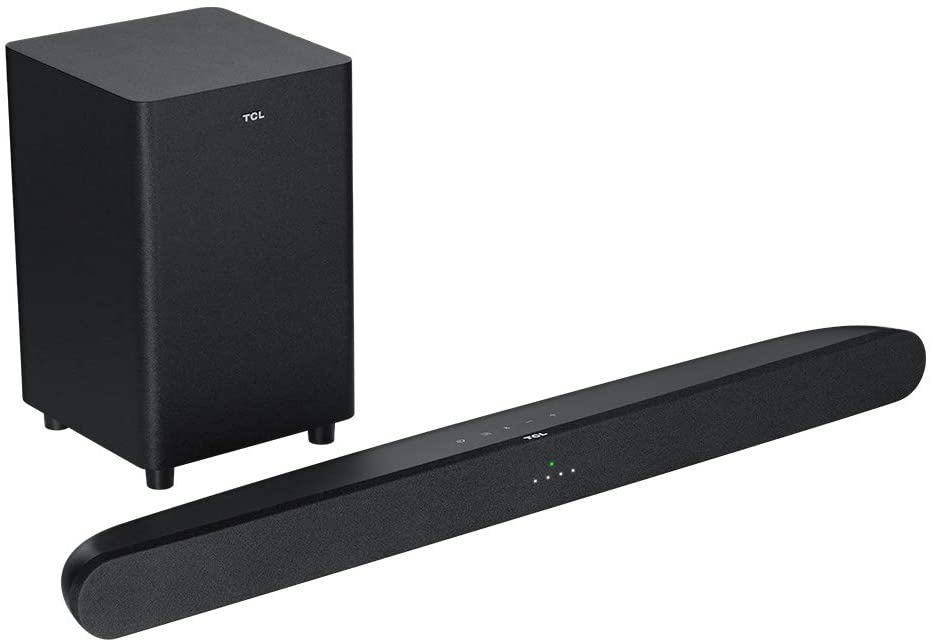 When you invest in an audio device, you expect two things out of it. You want it to produce audio output and hope it will last for a while. This 2.1 channel Dolby Audio soundbar by TLC is built with durable components and the audio output produced by it is very satisfactory. When you install it in a spacious room, you can be assured about experiencing high-quality virtual surround sound while playing it.
The wireless subwoofer produces rich bass effects that are bound to enthrall anyone. The Bluetooth connectivity offered by it is very strong and enables you to connect with a wide range of devices. If you use streaming apps extensively, then you would find this soundbar highly useful. You can launch any streaming app on your smartphone or tablet and then, connect it to the soundbar to listen to music uninterruptedly.
A suitable option for individuals who have been looking for a good-quality soundbar that comes with a wireless subwoofer.

Also recommended for those who like prominent bass effects while listening to music.
Long-lasting

Reliable wireless subwoofer

Strong Bluetooth connectivity

High-quality surround sound
Non-returnable

Limited brand support
Dolby Audio Soundbar with Wireless Subwoofer
Hisense HS218 2.1 Channel Robust Soundbar

This soundbar by Hisense has a reputation for producing crystal clear audio output and powerful bass effects. Once installed, you can use this 200W audio device to add some energy to any party or gathering. It comes with the kind of features that make it highly suitable for personal use as well as for installation in the office of a multimedia company.
This device is compatible with Roku TV and several other devices and apps. So, while buying it, you will not have to be worried about whether it would pair up with some device or not. The multiple EW settings found on the device act as one of its biggest selling points. The ease of use offered by the soundbar makes it popular across all age groups.
Why You Should Buy This?
If you want to experience the Dolby Audio sound, this would be one of the best soundbars to invest in.

Also recommended for those who have been looking to install a good-quality soundbar, along with a wireless subwoofer, in their home.
Pros
Strong audio output

Easy-to-understand features

Convenient installation process

Compatible with most devices
Cons
The design could be improved
Conclusion
Some people vouch for the fact that the only way to listen to music is using the best headphones. However, some beg to differ. They are not willing to, nor comfortable with wearing headphones throughout the day. They prefer these 2.1 speakers for listening to music. Headsets are no doubt good enough for gaming, but it does feel good to listen to sound filling the room for an intense music session. Speakers are the way to go if you're spending a long time at your computer.
When it comes to either headphones or such speakers, it all depends finally on our preferences and requirements. What might impress you might not impress another. However, these are speakers that will mesmerize everyone. Sound quality is important and so is pricing. These are some of the best options walking the find a balance between cost and quality or functionality.
---