Technobezz is supported by its audience. We may get a commission from retail offers
Good things come in small packages. This phrase stands true even in the case of laptops. A lot of laptop users
Dell Inspiron 13 5310 13.3-inch Wide Laptop
Lenovo Flex 52-in-1 Convertible Laptop
HP Chromebook 14 14-inch Versatile Laptop
Table of Content
Good things come in small packages. This phrase stands true even in the case of laptops.
A lot of laptop users prefer 13-inch laptops due to the following reasons:
Enhanced Portability: Since 13-inch laptops are smaller and lighter in weight, they are easy to carry while traveling.
Better Battery Life: A research has shown that the battery life of a 13-inch laptop lasts longer than its larger counterparts.
Cheaper: Many 13-inch laptops cost lesser but have the same features as any other bigger laptops.
Bigger is not always better. The 13-inch laptops are suitable for all kinds of usage ranging from multimedia streaming to gaming. You can totally rely on a 13-inch laptop to accomplish any task that lies ahead. Equipped with the following list of best 13-inch laptops, you can invest your hard-earned money at the right place.
Buying Guide
Not everyone is behind the large screen laptops. There's a large community of laptop buyers who are quite comfortable using laptops with smaller screens. The 13-inch laptop is a frequently purchased product. If you are also in this league, you should quickly catch up with the factors to be kept in consideration while buying the best 13-inch laptop currently available in the market. Considerations while buying the device include the laptop's weight, battery, and price. You have to take into account more details for a deeper understanding.
Processor & RAM: Despite the size of the laptop's display being smaller, you would still want a powerful processor and RAM support to go with it. If you go through the specifications of the laptops on offer, you will find many of them with the Intel Core i7 or i5 chipsets and 8GB RAM. This combination is quite good in enabling you to get a smooth performance while using the 13-inch laptop.
Graphics: The smaller size of the laptop may mean the manufacturer could not provide a separate slot for the graphics card. Some, like the Microsoft Surface Book 2, do have a graphics card slot. It can vary with the brand and the model. Graphics are otherwise good on these laptops since the area to be covered is less and a good display resolution takes care of any other shortcoming.
Touchscreen: You may feel more comfortable using a 13-inch laptop with a touchscreen feature. The keys maybe a little smaller and if you have large fingers, you could find typing a bit of a hassle. Touchscreen helps with many commands being directly given from the screen.
Keyboard: A backlit keyboard would be preferable to the one without the feature. Check if the 13-inch laptop model you are looking at buying has this feature.
Audio: You will need good audio delivery on the laptop, particularly if you intend to watch videos or listen to music on it. Just find out the audio arrangement as mentioned in the specs. You can always add external speakers whenever you want to.
Stylus Pen: If the laptop has the provision to use the pen it gives you more advantages. You may have to buy it separately.
Best 13-inch laptops
Lightweight Laptop with a Durable Design
Dell Inspiron 13 5310 13.3-inch Wide Laptop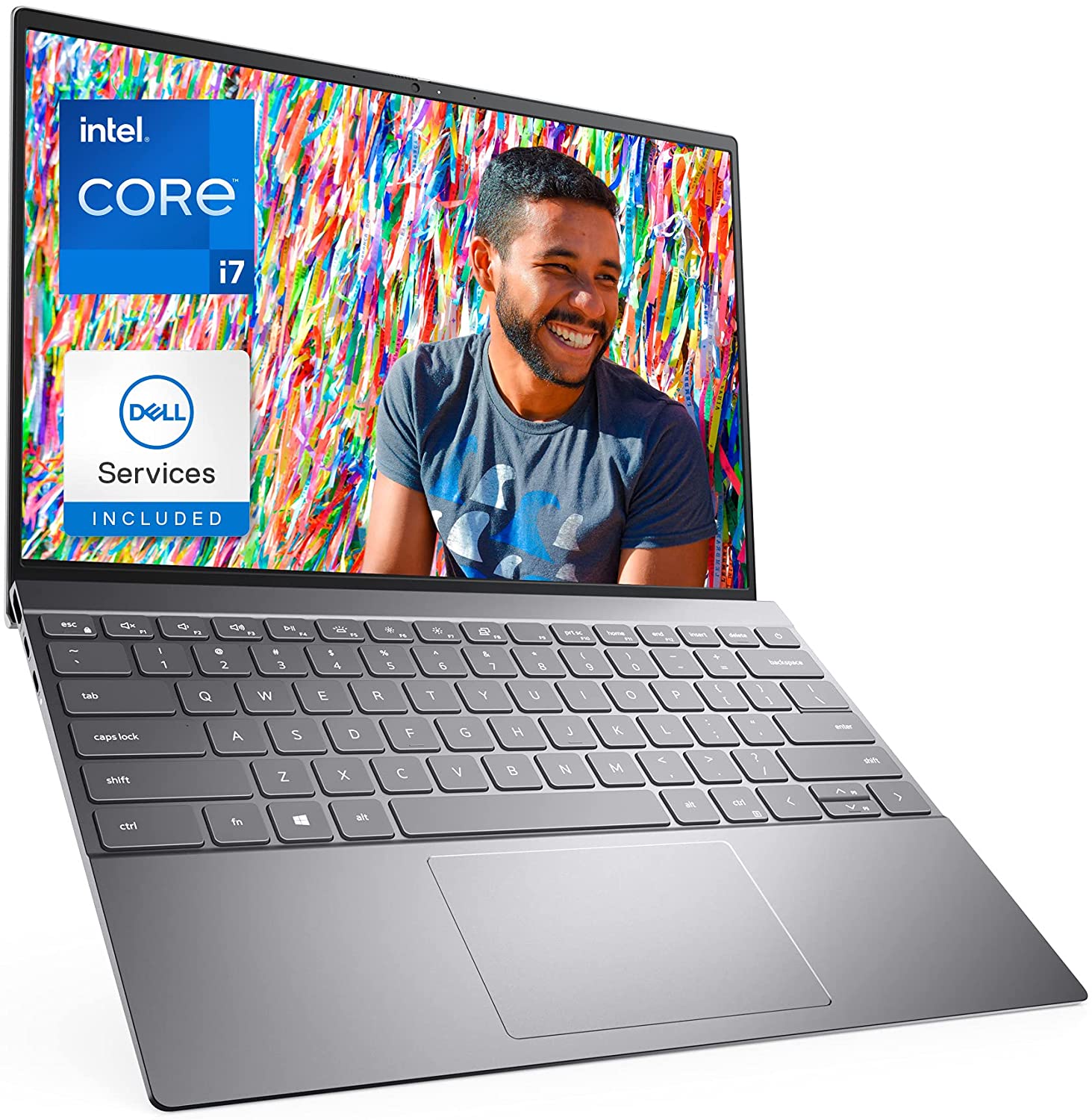 The Dell Inspiron laptop comes with a vibrant 13.3-inch display screen offering a resolution of 1920 x 1200 pixels. The screen offers a refresh rate of 60Hz and is a delight to consume multimedia content on. At 1.31 kilograms, it is quite a lightweight device and you won't face any inconvenience while carrying it from one place to another. The battery supports fast charging and offers good backup to the device.
The device comes with the most upgraded connectivity features including Wi-Fi 6. However, if you look for a microSD card reader you will be disappointed as it does not have one. It has two in-built fans that ensure the laptop doesn't get heated up despite extensive usage. A large part of the device boasts durable aluminum construction. Apart from being well-built, the device also looks effortlessly stylish.
A good option for those who have been looking for a sturdy 13-inch laptop that delivers good performance.

Also recommended for those who travel extensively and would prefer carrying a lightweight laptop.
Lightweight and portable

Fast-charging support

Good thermal management

Sharp 13.3-inch display screen
No MicroSD card reader

The trackpad could be more responsive
14-inch Hybrid Laptop with Strong Connectivity Support
Lenovo Flex 52-in-1 Convertible Laptop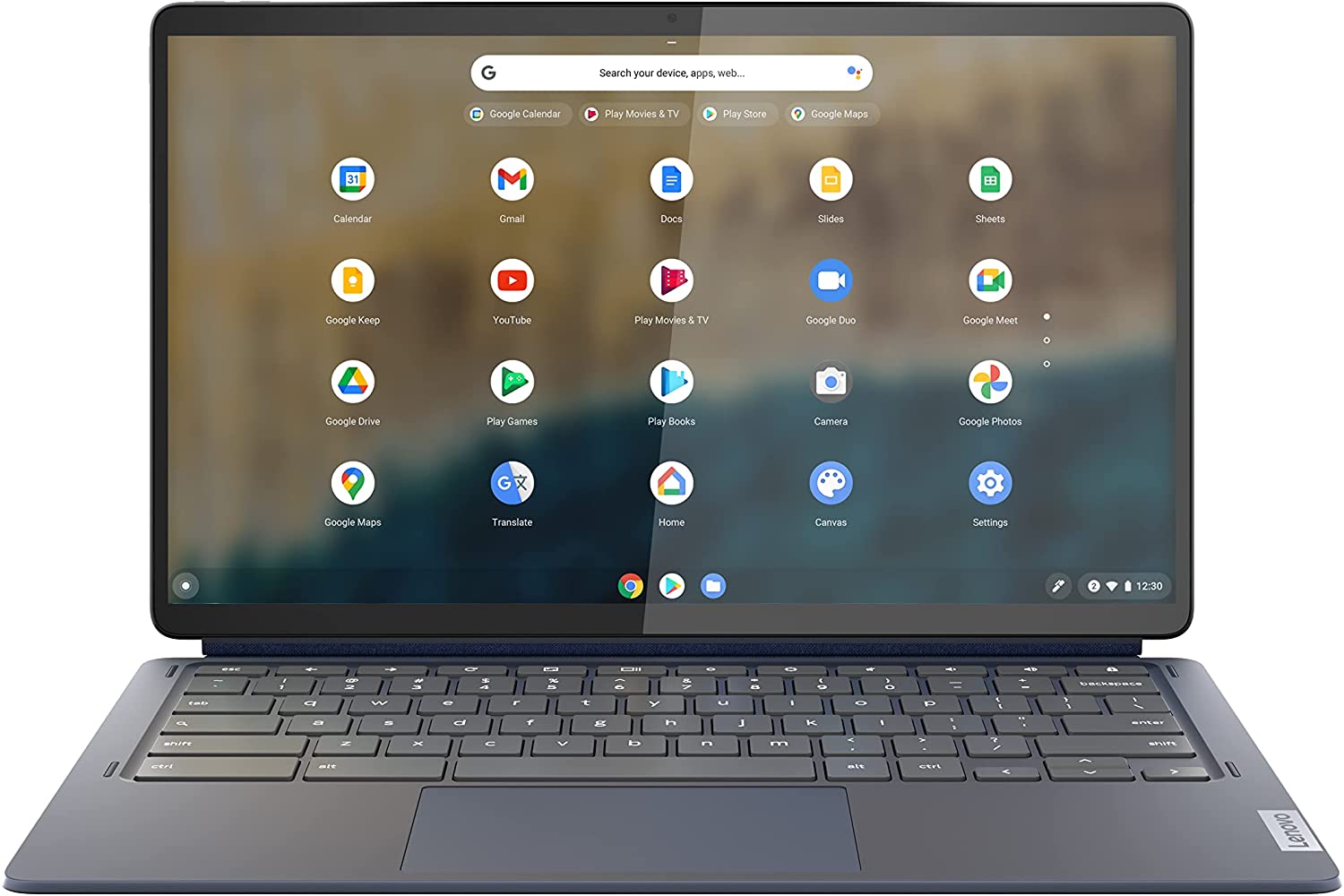 The 14-inch screen of this device can be used both as a laptop and a tablet. What makes this screen further special is the fact it is touch-enabled. The high-definition screen produces a resolution of 1920 x 1080 pixels and is ideal for watching movies, browsing the internet, or checking e-mails. The device weighs just about 1.5 kilograms, so you can carry it along easily from your home to the workspace.
The AMD Ryzen 5 5500U processor ensures that the device, in either of its two forms, works at a very high speed. The webcam features a privacy shutter that plays an important role in protecting your privacy during work or professional video calls. The laptop offers multiple connectivity features including Bluetooth 5, a 4-in-1 card reader, HDMI, USB-A ports and a headphone jack. If you are a gamer, you will be very happy to receive a 3-month long trial of Xbox Games Pass Ultimate with this device.
A suitable option for those who need to use a laptop and a tablet on a regular basis.

Also a good laptop for those who like to connect multiple peripherals while working professionally.
Multiple connectivity features

Robust processing unit

High-definition webcam

Works both as a laptop and a tablet
Reflective screen

Not suitable for high-end gaming
Moderately Priced Laptop with a Portable Structure
HP Chromebook 14 14-inch Versatile Laptop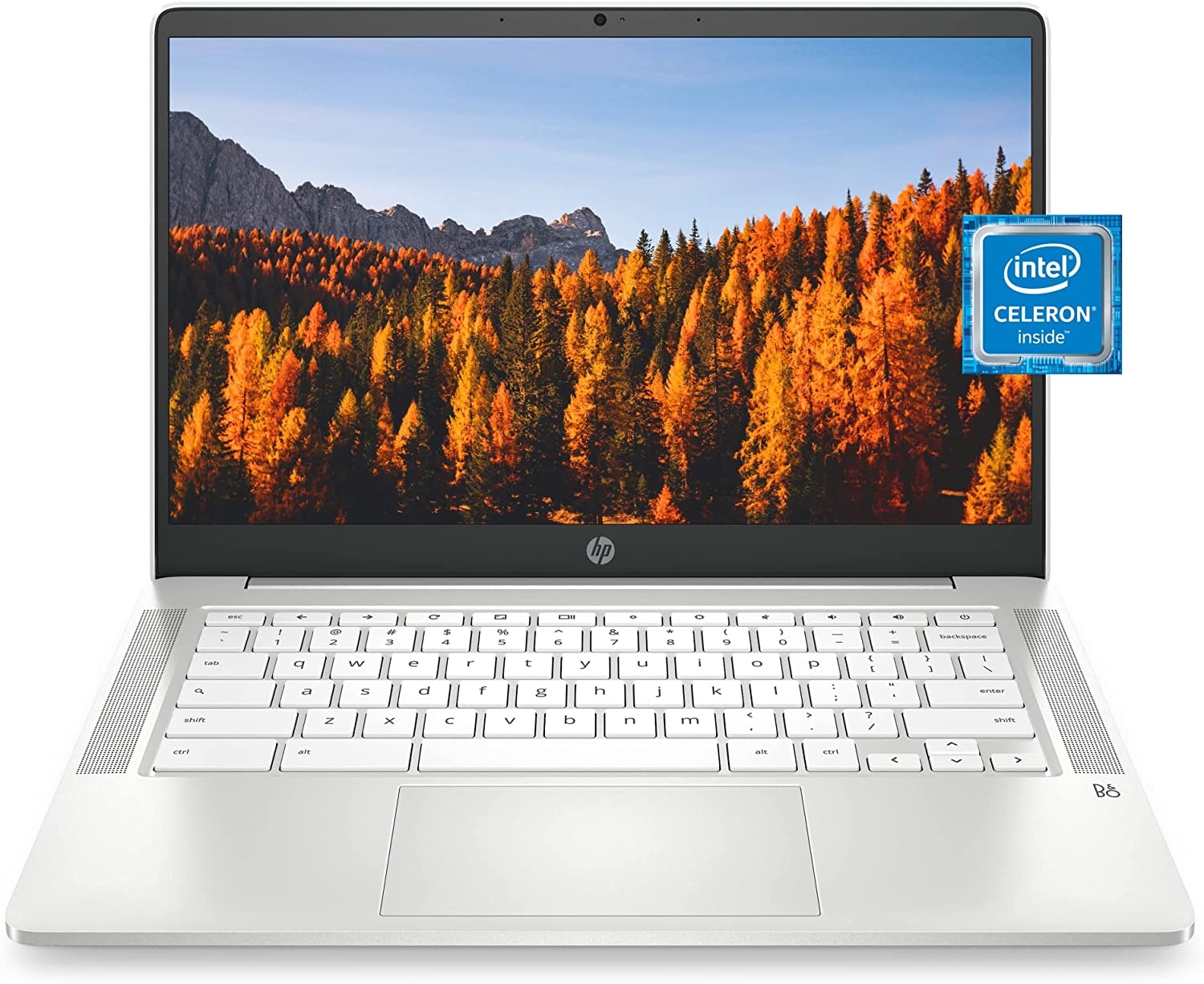 The HP Chromebook 14 comes with the kind of features that make it suitable to be used in both one's personal and professional space. Despite being a budget laptop, it features a sharp 1080p display. The quality of the color reproduction offered by the screen is pretty good too. The white-colored keyboard features chiclet-style keys that are comfortable to use. The keyboard, however, offers no backlighting support.
The device offers good connectivity support. While the left side of the device features a USB Type-C port, a lock slot, and a USB 3.0 port, you find a microSD card slot, USB Type-C ports, and a headphone jack on the right side. Intel Celeron N3350 CPU is good enough to support heavy multimedia tasks. On a single full charge, the battery helps the device last for 9-10 hours. Upgrading to a higher-powered battery would be a good idea.
Recommended for those who are looking for an affordable laptop featuring a vibrant 14-inch display screen.

Also a good option for those who wish to invest in a lightweight laptop with multiple connectivity features.
Lightweight

Reliable processor

Several useful features

Strong connectivity support
Moderate battery life

The keyboard has no backlight support
Well-Designed 2-in-1 Convertible Laptop with Sturdy Keyboard
Asus Chromebook Flip C433 14-inch Touch-Enabled Screen Laptop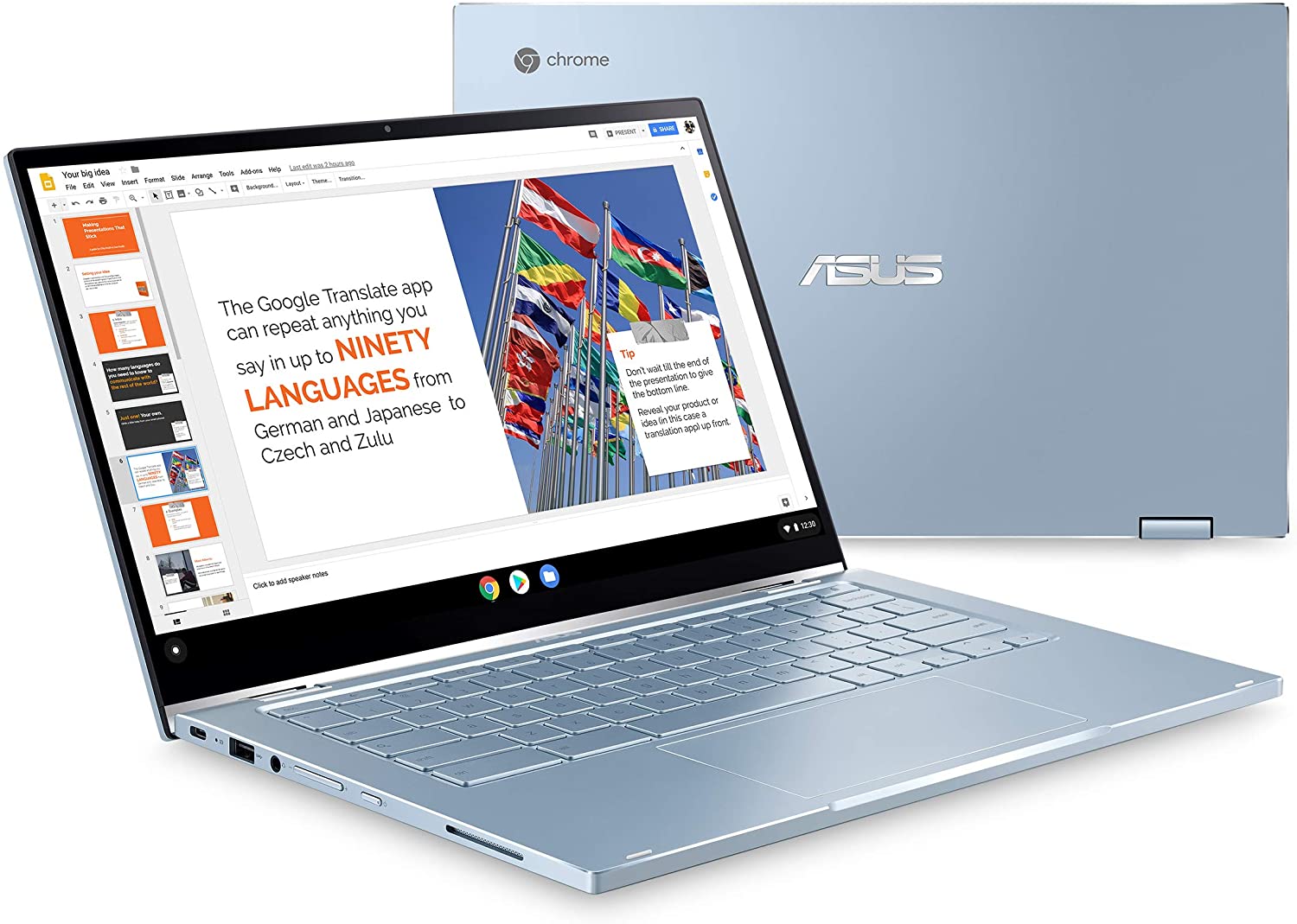 Being a convertible device, the Asus Chromebook Flip C433 can be used both as a laptop and a tablet. The 36-degree hinge, though a little stiff, can be used to convert it from a laptop to a tablet and vice-versa. The 14-inch screen of this device is touch-enabled and offers a resolution of 1920 x 1080 pixels. The bezels on this device are extremely narrow and therefore, carrying it around is very easy. The lightweight structure adds to the convenience of taking it to your college/workplace or on trips.
The keyboard comes equipped with backlighting feature and is very comfortable to use. The spacing between the keys is adequate. The touchpad, too, is of good quality and responds well to the movement of the user's fingers. The device is powered by an Intel Core m3-8100Y processor that functions very effectively and doesn't give you a reason to complain. When optimally charged, the device offers a runtime of close to 10 hours.
Why You Should Buy This?
Strongly recommended for those who are looking for a high-performing laptop that can also double up as a tablet.

Also suitable for those who type extensively and need an excellent quality keyboard to work on.
Pros
Convertible feature

Smooth performance

High-end processing unit

Comfortable backlit keyboard
Cons
Hinges should be more flexible

Average battery life
Well-Built Laptop with Backlit Keyboard
Asus VivoBook 15 128GB SSD Laptop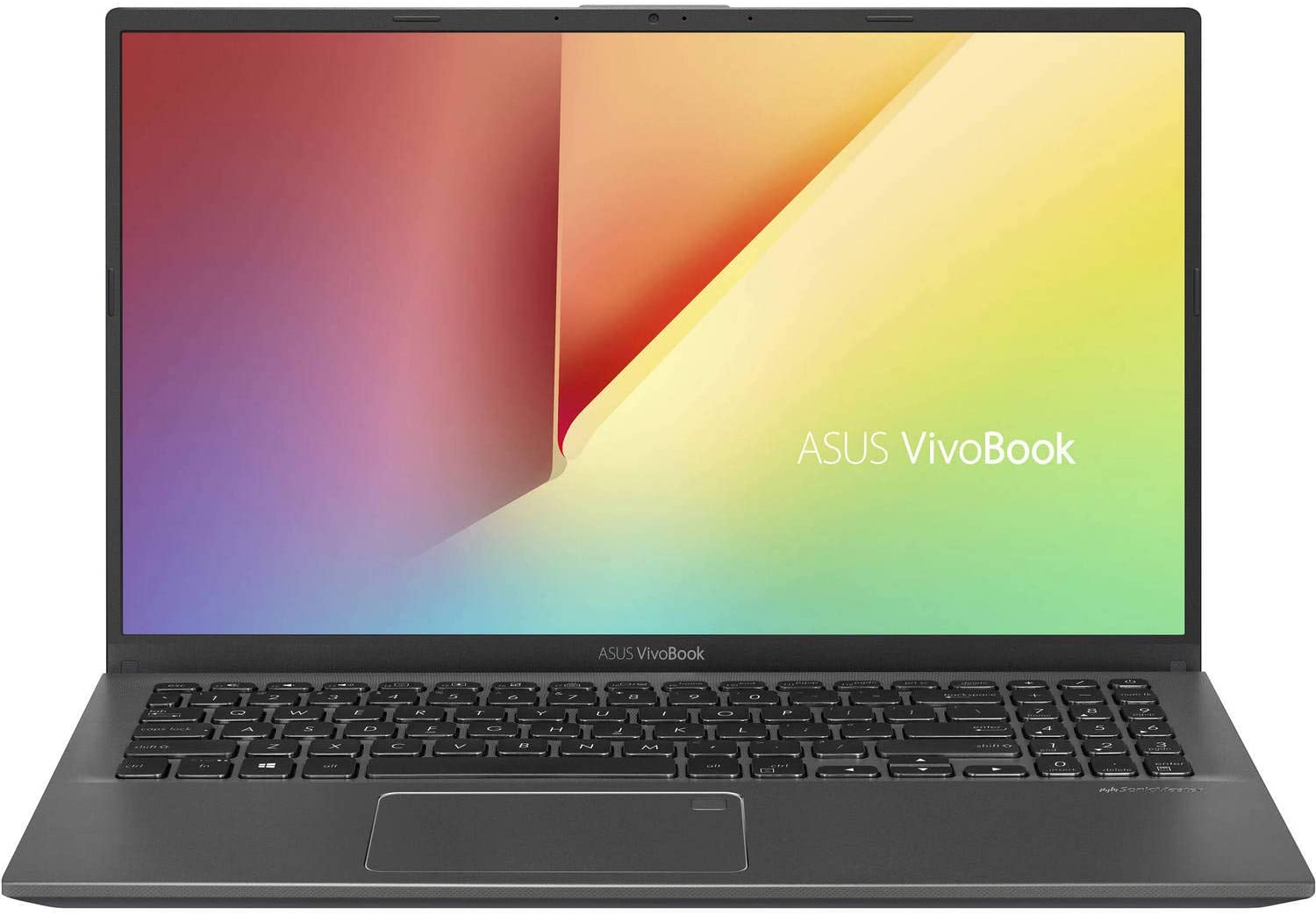 One of the highlights of this laptop is its 15.6-inch display screen that offers a resolution of 1920x1080 pixels. Though the screen is not touch-enabled, it is glare-free. The AMD Ryzen 3 3250U processor ensures that the device runs very fast without making the slightest noise. The super-fast processor makes it feasible to perform multiple functions at the same time. The laptop comes with good connectivity support but does not feature an optical drive.
If you are concerned about the security of your data, you will be delighted to know that the device comes equipped with a sensitive fingerprint scanner. The hinge of this laptop is of very good quality and you realize as soon as you turn the screen around. The dual speakers are present at the bottom and produce decent audio output. On a single charge, the battery lasts for 6-7 hours which is quite disappointing. The keyboard consists of Chiclet keys and is backlight enabled.
If you are looking for a medium-budget laptop that offers stable performance and adequate storage space, this is the device you should go for.

Also recommended for those looking for a durable laptop with a backlit keyboard.
Stylish design

Thin bezels

Fast processing unit

High-definition webcam
No optical drive

Poor battery life
Premium Design Laptop with 1 TB Internal Storage Support
HP 17.3-inch Screen Windows 11 Laptop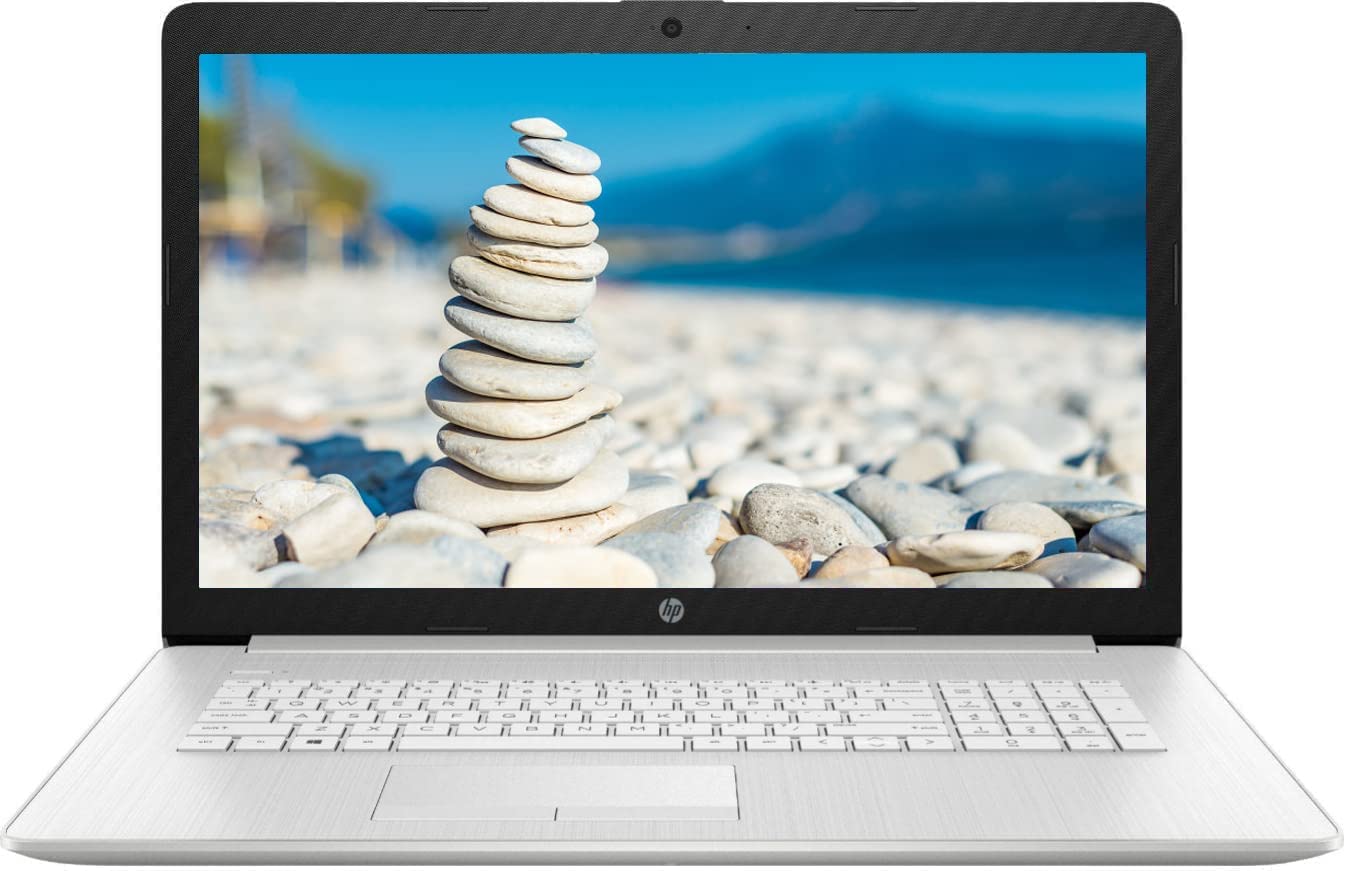 The wide 17.3-inch screen of this device is definitely one of the top reasons why a large number of people invest in it. The screen is non-reflective and produces highly vibrant images. The only drawback is that it is not touch-enabled. Another highlight is its internal storage system which enables you to store data and information up to 1 TB.
Apart from offering noise-free operation, the device is also highly energy-efficient. From editing high-definition video files to playing intensive games, the laptop helps you perform a variety of tasks with effortless ease. The device is slightly heavy but once placed in a particular location, you won't face any inconvenience while using it.
Why You Should Buy This?
Ideal for those looking for a fast-performing laptop with a vibrant display screen.

Also recommended for those who watch a lot of movies and need a laptop with a very large screen.
Pros
Energy-efficient

Robust processor

Good storage support

Large and vibrant screen
Cons
Slightly bulky

The screen is not touch enabled
13.3-inch Laptop with HD Touch-Enabled Screen
HP Envy 13 Intel Core i7 Laptop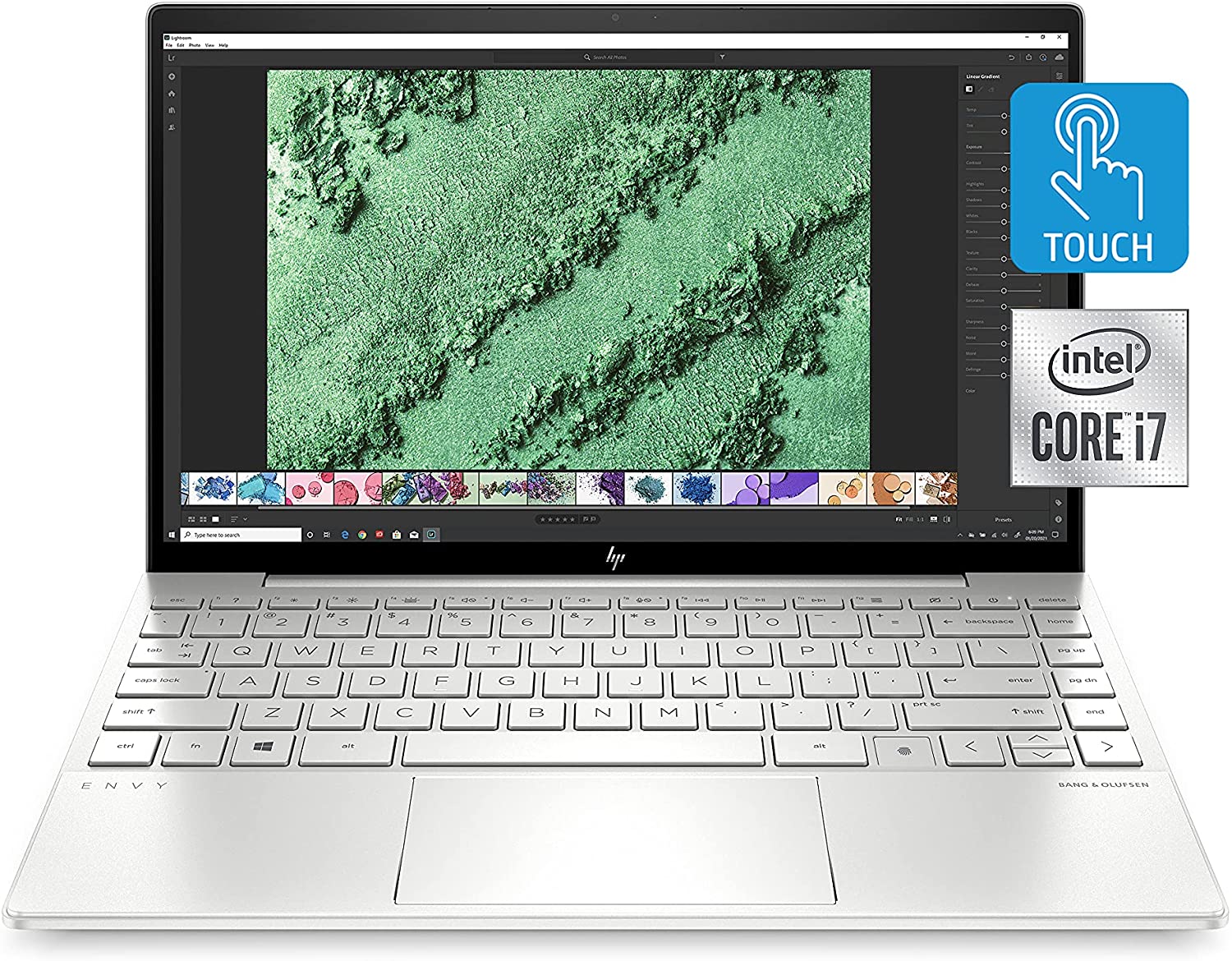 The display screen of this laptop, which is13.3-inches wide, is one of its highlights. It is touch-enabled and offers a resolution of 1920 x 1080 pixels. At 2.9 pounds, the device is quite lightweight and easy to carry from one place to another. The aluminum design of this device is highly attractive and leaves a lasting impression.
The 11th generation Intel Core i7 processor ensures the laptop delivers super-fast performance and never suffers from any lagging issues. You get 256GB of SSD storage space on this device which should be good enough to store most of your data. Along with good customer support, the brand offers a year-long hardware warranty on the laptop.
Why You Should Buy This?
A suitable option for those who are looking for a high-performing and well-rounded laptop that costs less than $1000.

Also recommended for individuals who wish to invest in a laptop featuring a high-definition and touch-enabled 13-inch display screen.
Pros
Stylish design

Lightweight structure

Highly efficient processor

Touch-enabled vibrant screen
Cons
Tacky touchpad

SSD should have been faster
Mid-Range Laptop with a Sharp 13.3-inch Display Screen
Lenovo Chromebook Flex 5 2-in-1 Convertible Laptop
The Lenovo Chromebook Flex 5 comes with a 13.3-inch display screen that offers a resolution of 1920x1080 pixels. The screen supports touch functionality, so navigating through it is very easy. The device is powered by the Intel Core i3-10110U processor which lends it good speed. It has been designed as a 2-in-1 device. Therefore, you can use it both as a laptop and a tablet.
On a single charge, the battery supports the device for 8-9 hours which is decent. The laptop features dual speakers which produce average audio output. Though the device boasts good thermal management, the fans tend to get slightly noisy at times. The device weighs 2.97 lbs, so those who travel frequently wouldn't find it difficult to carry it around.
Why You Should Buy This?
A suitable laptop for professionals who need to use a laptop and tablet on a regular basis.

Also suitable for those who need a lightweight device while traveling around.
Pros
Durable structure

Sharp display screen

2-in-1 convertible feature

Good audio-visual output
Cons
Moderate battery life

Underwhelming audio output
Frequently Asked Questions
What accessories are supplied with the 13-inch laptops?
Almost all laptops come with just the power adaptor for charging the laptop's battery. This applies to the 13-inch laptops as well. Any accessory you wish to use with the laptop, like a mouse or keyboard, or speakers, you will have to buy separately.
How long does the battery last in 13-inch laptops?
Battery life varies from brand to brand and depends on the size of the battery. On smaller laptops, like the 13-inch ones, you can expect the charge to remain up to 12 hours of normal usage. Anything above that is a bonus for you.
Do you have a fingerprint sensor on 13-inch laptops?
There are 13-inch laptop models with a fingerprint sensor as well. It's a useful security tool to have and you can check it out while placing the order. On Windows 10 laptops you have the security provision of logging in using a PIN. This prevents anyone other than you from trying to log into your laptop.
Do laptops come with detachable keyboards?
Yes, the 2-in-1 laptops come with this design where the main display can be detached from the laptop and used as a tablet. If you wish to type on the tablet, you have to activate the virtual keyboard in it. Replacing the keyboard on a laptop is not a difficult task. You can connect a wired or wireless external keyboard also if you need it.
Is purchasing laptops online reliable?
As long as the seller is a reliable one, you should not be worried too much about it. After all, laptops are branded products, and companies like HP, Dell, and Lenovo have established in the business. You can source the machines online from sellers whom you consider to have a good reputation.
Conclusion
Laptops of smaller screen sizes like 13-inches have their advantages as explained above. You can carry it with ease since it is light in weight. These compact machines are convenient to place on your lap and work. They offer very good performance and you can practically do all your regular computing activities on them. You also get a wide range in terms of their pricing. It helps you to arrive at the best choice based on your requirements and your budget.
---