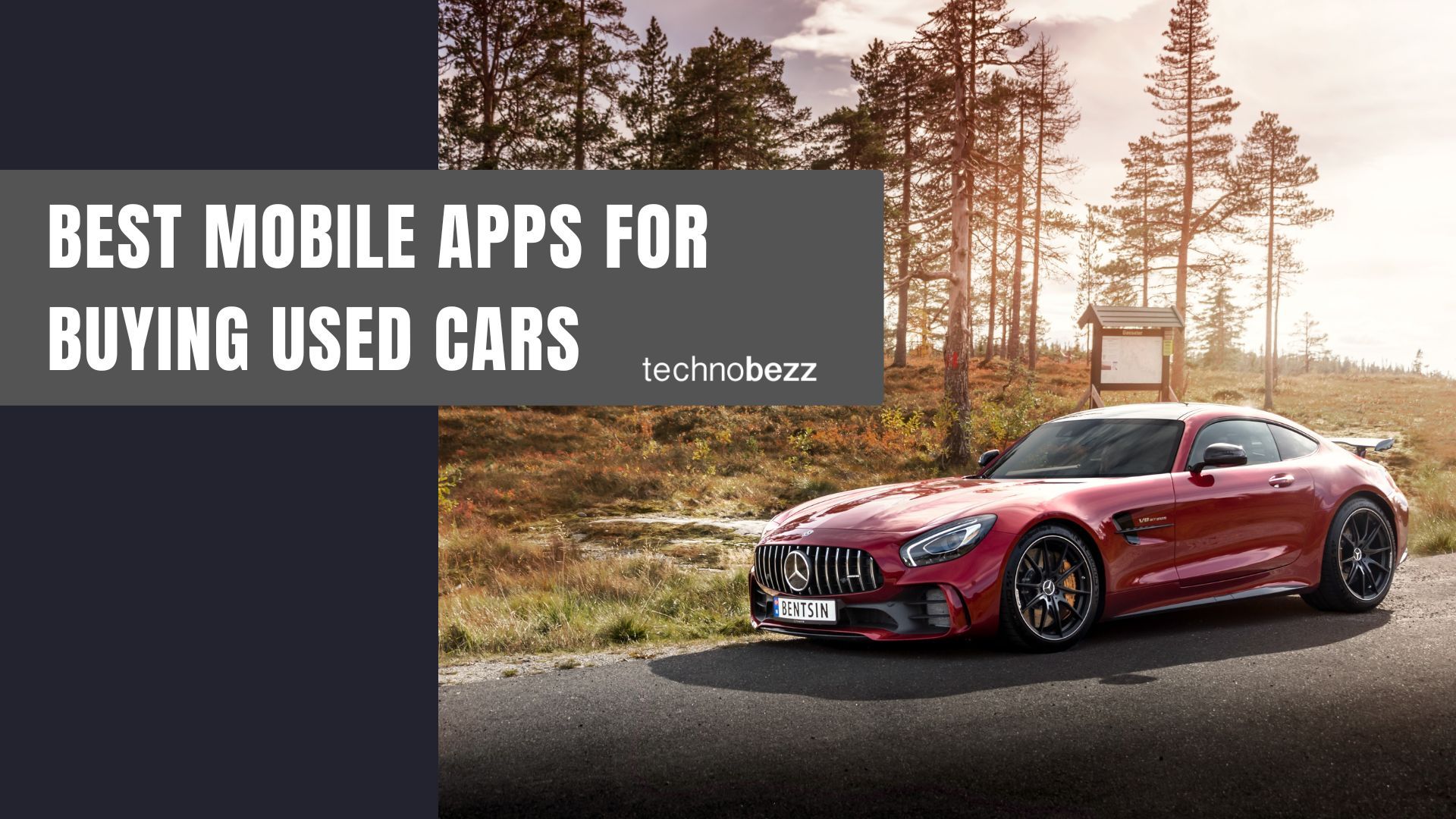 The options to buy used vehicles have spectacularly changed over the last few years. People now have the luxury of buying a car and settling most of the legal processes - from the comfort of their homes. But it's more important to decide which application is best suited for you and your requirements.
In this guide, we'll explore the changing landscape of online vehicle buying and help you make an informed decision about the best application for your requirements. From browsing available vehicles to simplifying the buying process, we'll cover all the essentials to ensure you make the most of this modern convenience.
Here are the Best Android and iPhone Apps to Buy Used Cars
Edmunds – Best App for Analyzing Used Cars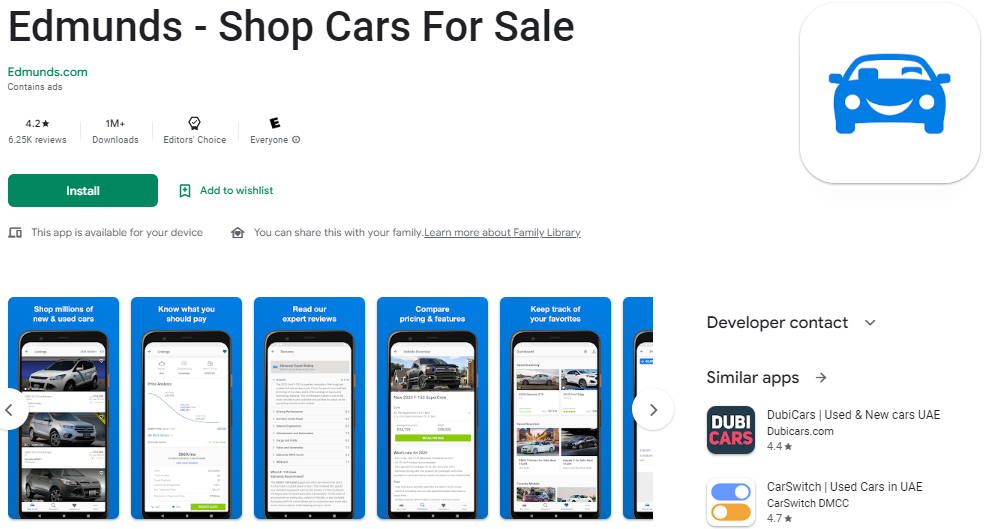 Edmunds has been the flag bearer of the car-buying industry for more than 50 years. It is widely regarded for its research techniques, automotive appraisals, detailed vehicle reviews, and massive inventory. The app provides inducement and reimbursement information for each model.
Edmunds offers a tool to compare thousands of used cars and interpret reviews from industry specialists. The app also features a virtual reality tool, "Can It Fit?" where you can verify whether a car can fit into your parking space.
Cars.com – Coolest Car-Buying App offering Smooth Negotiation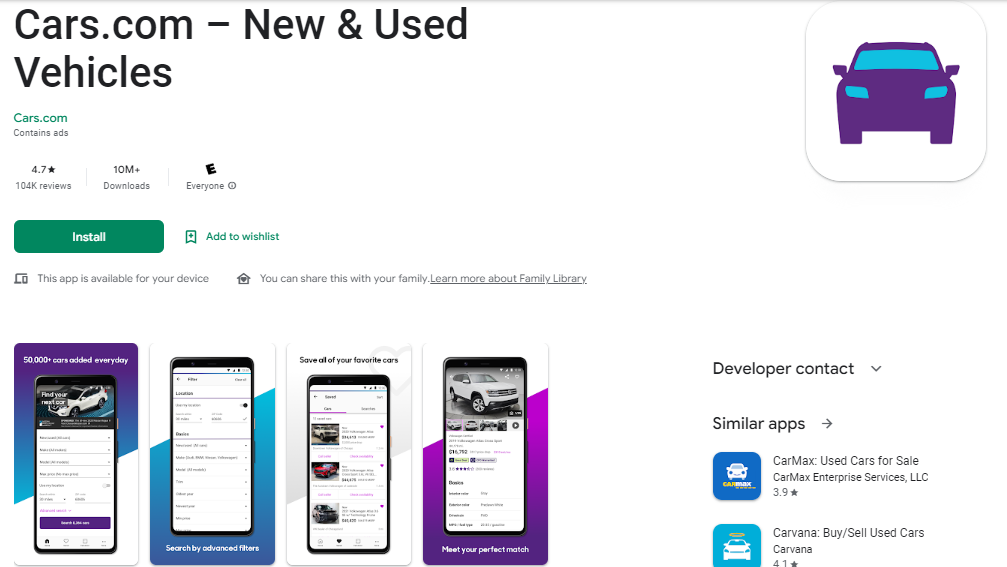 If you're looking to purchase a second-hand car from a conventional, well-established dealership, consider buying it on Cars.com. The app features a listing of used cars from both dealers and private sellers. It contains a database of all the dealers near your area.
Cars.com includes a financing calculator and a value estimator. The value estimator tool tells you if the vehicle you're getting is a good deal. The services of this app make it easier to discover your exact requirements.
Autolist – Car-Buying App with the Largest Used-Car Listings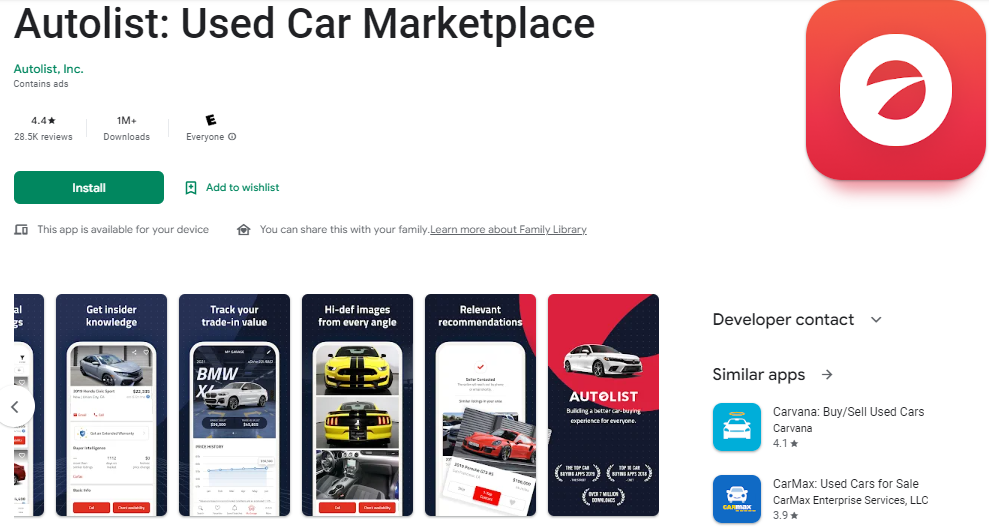 Autolist is acknowledged for its nationwide fame and has been featured in several top news outlets, including Road & Track, USA Today, the New York Times, etc. It provides price history as well as dealer-certified reports of each car.
Autolist features an in-built buying and rental calculator, which will allow you to determine how much your projected monthly installment will be. It has precise tools to help you find the best deal at the correct price.
Carvana – Top Car Buying Application with the Best Virtual Experience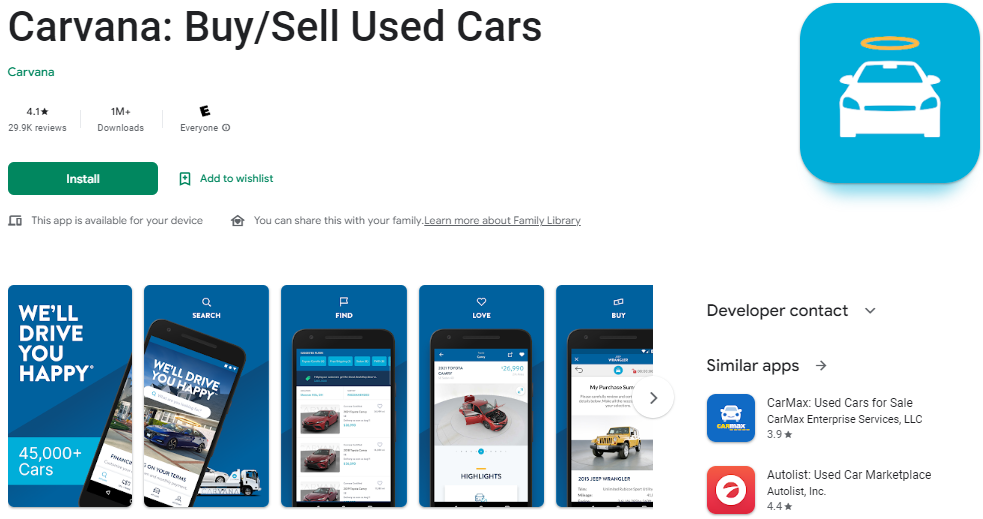 Known for its car retailing services, Carvana lets customers discover, buy, and accept their deals without leaving their houses. It has a 360-degree spinner where you can check out the interior and exterior of the car. The app proposes trade-in deals in less than 3 minutes, and that too without scrutiny.
Another perk of Carvana is their nominal fees and due to virtual procedures, there is no requirement for dealer commission and other hidden charges. It also offers a test drive period of one week.
Vroom – Best Used Car Delivery App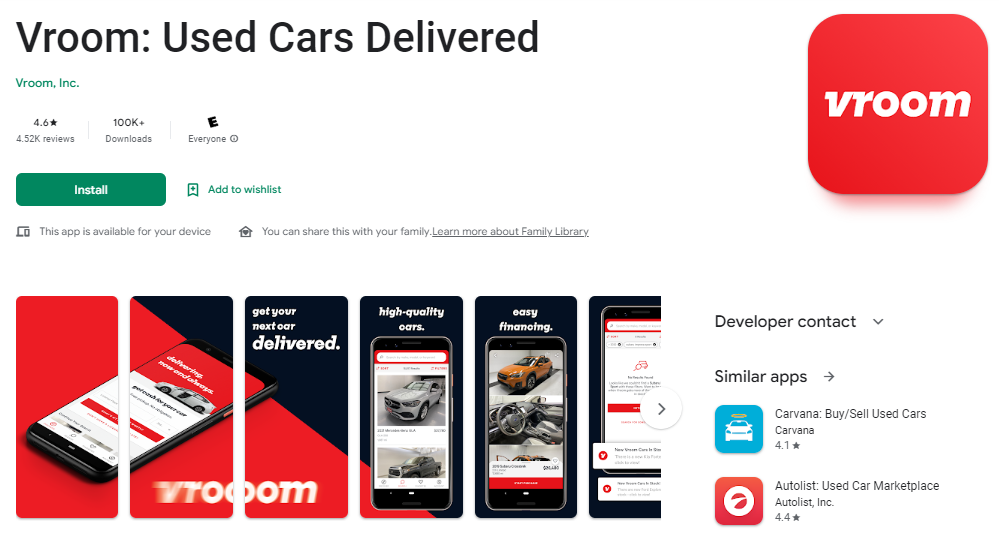 Like Carvana, Vroom is a well-known car delivery site where you can search thousands of used vehicles. The app provides fast, hassle-free financial services, estimated value, and Doorstep delivery.
Vroom offers a one-week or 250-mile warranty for every car purchased through them. It also offers an accident-free history report for each car and if you discover any issues within the warranty period, the app will bear the repair cost.
TrueCar – Best Car Price Regulator Featuring More Than 13,000 Expert Dealers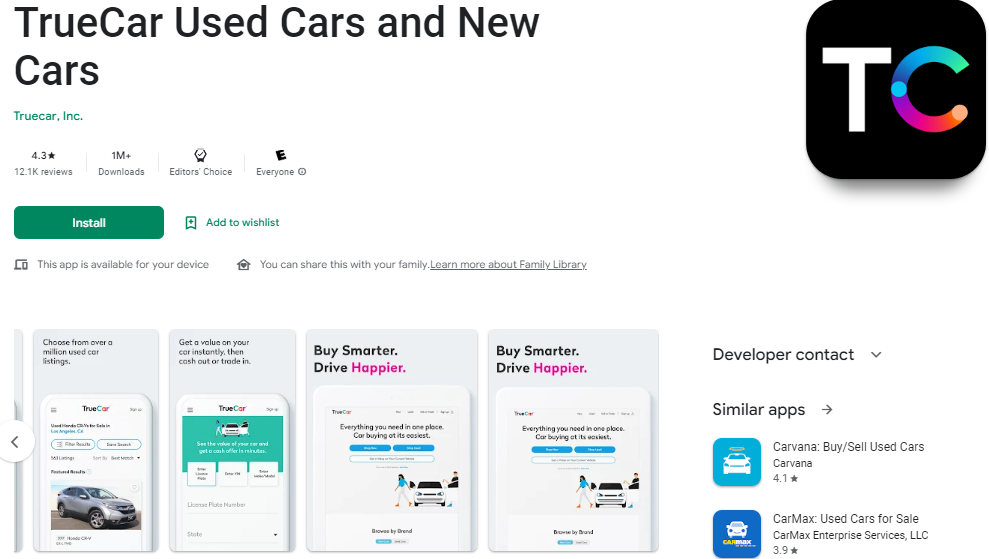 If you wish to buy cars only from dealers and not from any private sellers, the TrueCar app might be the ideal choice for you. It offers an extensive inventory of used car listings and on each listing, you'll get a price scrutiny section and valuable insights that will help you negotiate.
TrueCar allows assessing different vehicles to find the best-estimated exchange value and private seller and dealer retail prices.
CarFax – A Fine Car Buying Application for the Nervous Buyer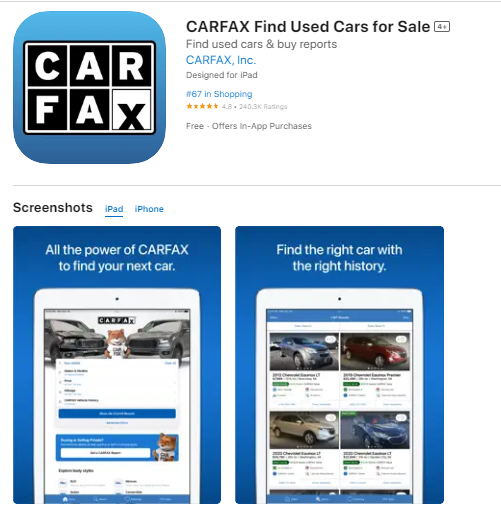 CarFax includes a list of only used cars from dealerships and not any private sellers. Most cars listed on this application provide a free report that includes certified CarFax ratings, user reviews, and vehicle – accident and service reports.
CarFax features a loan calculator that presents a monthly cost based on the down payment that you're making, interest, and loan period. The app also displays the price history of the car from the time it was first listed on the app.
Conclusion
Buying a used car is a tough task and it gets trickier if you have to deal with an infuriating seller or an overpriced merchant. However, downloading these apps can simplify the procedure and help you avoid getting tricked or paying an unreasonable amount. Make use of online resources and for safety purposes, only buy from reputed sites.
Join our newsletter 🎉
Subscribe to our newsletter and never miss out on what's happening in the tech world. It's that simple.
Latest Tech News

Exclusive Tech Deals