If you work on multiple devices, having a multiport USB charging station is necessary. You may need it more
If you work on multiple devices, having a multiport USB charging station is necessary. You may need it more when traveling. You will never know how many wall sockets will be available at the hotel room. When all devices run out of battery, charging can be exhausting and it can take a lot of time. Waiting for one device to fully charge may take more than one hour. So, I start looking for a solution, and I found Xcentz 5-port USB charging station 48W. No more fighting for a socket wall since then.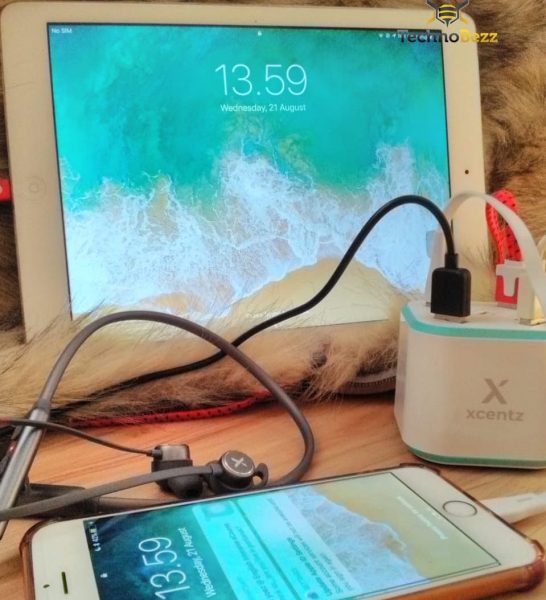 Xcentz 5-Port USB Charging Station (The Review)
Safety First
Safety should come first when you look for the best USB charging station for multiple devices. Was it tested professionally? Does it have a safety standard certification?
The 5-port USB charging station from Xcentz has been tested at Intertek's Electrical Testing Labs and it got ETL certification. It also comes with the Advanced Smart xPower. This feature will intelligently identify all devices connected to it and protect them from overload, over-current, short-circuit, etc.
No matter where you travel, you can always take and use this multiport charger because it comes with worldwide 100-250 volt AC input voltage.
Design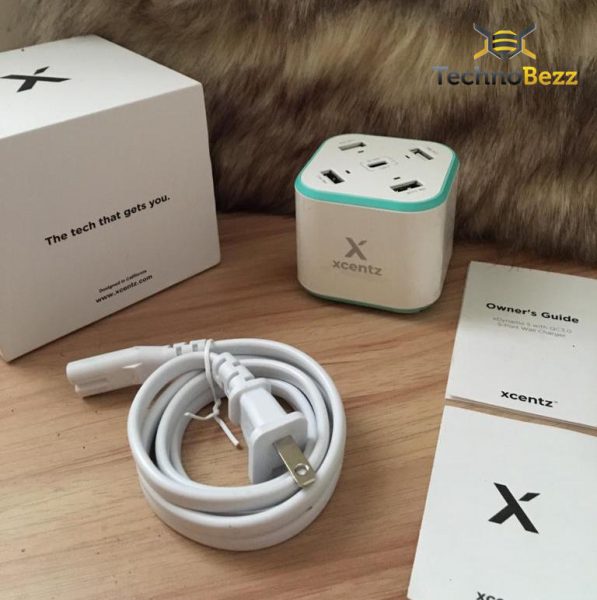 Xcentz 5-port USB charging station is designed in California, as you can read on its box. They pay attention to details when designing this product. They don't only think about the utilities of the product they sell, but also the aesthetic.
The cutie cube-shape has a just-right size. It's not bulky or too small. Its dimension of 2.5×2.5×2.2 inches is a perfect fit for your travel bag and can be beautifully placed on your working desk. When you are not using the charger, it will look more like a desk decoration. The color option they choose gave it a classy touch. It has three color options: the white color with blue, white with silver and the black with a gold touch.
I have told you that this company loves the details. They even have thought how to keep the charger steady on the table. The combination of an anti-slip rubber base and the perfect weight (7.7 ounces) makes Xcentz 5-port USB charging station stable, so it won't easily shift on the desk. At first, you might think its weight is somehow too heavy, but then you will realize that it's just perfect.
The Ports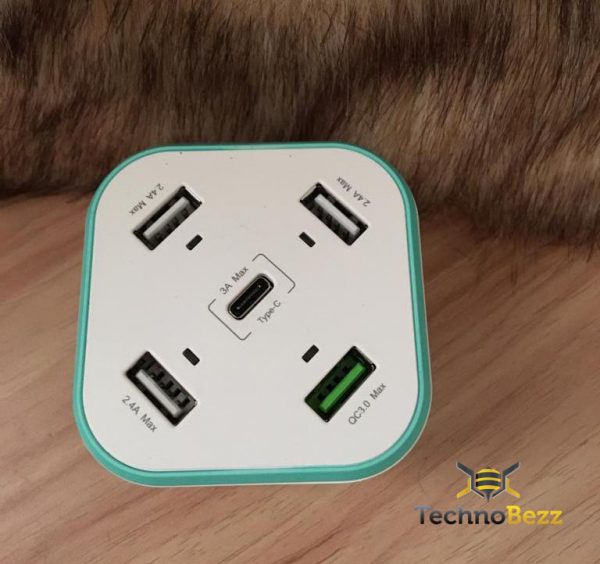 When you are looking for the right USB charging station, the number and the type of devices matter. You can find many multiport chargers with more than five ports. Some of them even have 10 ports on it. But, if you only have 2 smartphones and 1 tablet, buying a charger with 10 ports is really unnecessary. Some of them may only feature 1.0 A for all ports.
The other important thing you should check when buying a multiport USB charger is the port amperage. You may get a different result when trying to charge a tablet and smartphone using the same charging port. For example, if you use an iPhone charger with 1.0 A to charge an iPad, it will slow down the charging. Let say, it usually needs 5 hours to get your iPad battery to fully charge using its own charger (2.1 A, 12 W, 5.1 Volts). Thus, if you use a 1.0 A charger hub, the battery life might take 10 hours to reach 100%, which is 2 times longer.
Xcentz 5-port USB charging station is designed to meet all your charging needs. It doesn't only have USB ports, but also 1 USB-C 3A max and 1 Quick charge 3.0 which can fill up the battery up to 80% in only 35 minutes.
Performance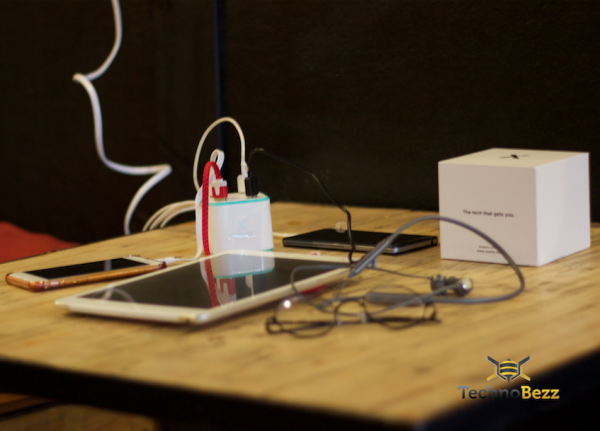 I tried to charge my iPad Air, iPhone 7, an Android phone with 1420 mAh battery capacity, and Xcentz xBuds S2 simultaneously. The results were quite amazing. The iPhone 7 got 50% battery within 1 hour 8 minutes, while the Android phone took 45 minutes to reach half of battery life. Don't ask for Xcent xBuds S2 (100mAh) its battery got full in a blink of an eye. Just make sure all the cables work properly.
Warranty
Xcentz is seriously confident with their product. They offer you not only 3 months, 6 months or even one year warranty. If you buy Xcentz 5-port USB charging station, you will get 18 months warranty with no questions asked. That's great!
Conclusion
While many other multiport USB chargers offer only USB ports, Xcentz comes with an all-in-one idea. They understand your needs.  You might have various devices with different charging ports. With only $25.99, you will not only get USB ports, but also a Quick charge port and a USB Type-C port. One station for all devices. Eye-catchy design and superior safety are also included.
---