"Work hard, play hard" seems to be an outdated idea. What about "work smarter, play better"?
This is a sponsored post. Opinions expressed by sponsors are their own.
"Work hard, play hard" seems to be an outdated idea. What about "work smarter, play better"? When it comes to document workflows, you need the right tool to simplify your work. The tool should be accessible,  anytime, anywhere, and no matter the system or device you prefer to work on. Cloud-based file management like Wondershare Document Cloud can be the answer. Let's take a more comprehensive look into its key features and how it can simplify your workflow in any scenario.
Why Choosing Wondershare Document Cloud?
You don't need to Download A Software
Unlike the conventional file management system, a cloud-based platform doesn't require you to download and install software on your device. For all practical purposes, this platform is so helpful. Especially for you who need to work on e-document only once in a while, it shall make you happy. All the workflows will be performed online using a browser from any device, and once it's done, close the tab.
Guaranteed Cloud Privacy
Safety comes first, especially when we are talking about online service. If you are looking for secure cloud-based file management, Wondershare Document Cloud worth trying. It is a new product from Wondershare Technology which has been around in the Software industry for years. Millions of users have trusted their other popular software, like Filmora and Dr. Fone, in over 150 countries.
Mobility Benefits
If you work from multiple devices, you might need to install software on every device you have. It will cost extra money for sure. Moreover, you might also have to upload the same file on those devices, which is less efficient. As a cloud-based service, Wondershare Document Cloud offers mobility benefits.
Once you upload a document and store it on cloud storage, you will be able to access it from any device, anytime, anywhere. Whenever and wherever you urgently need to download or send the document to your team, it is possible. It doesn't matter if you don't have a laptop around because you can access it from a smartphone or tablet.
The Key Features (All-in-one Productivity Solution)
It is nearly impossible to run a business by yourself. It would help if you had a solid team to make it work. An excellent collaboration amongst team members is a crucial point of a successful business. Wondershare Document Cloud offers an all-in-one solution for your business workflows by providing powerful features.
1. Electronic Signature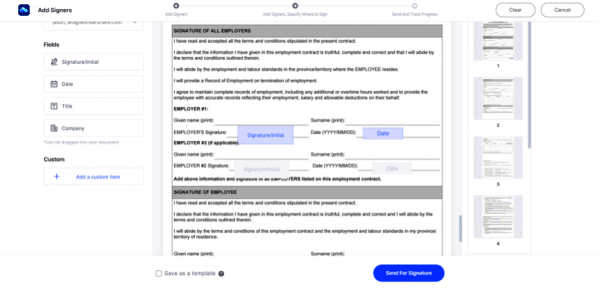 With this feature, collecting signatures is now faster and easier than ever before. The signer can e-sign PDF documents without downloading any software. Once you send the link to the signer, its status will be automatically tracked and updated. You can provide the signer a unique code to enter before viewing and signing the document for more security. In case you accidentally send it to the wrong person, the document will remain safe.
2. File Sharing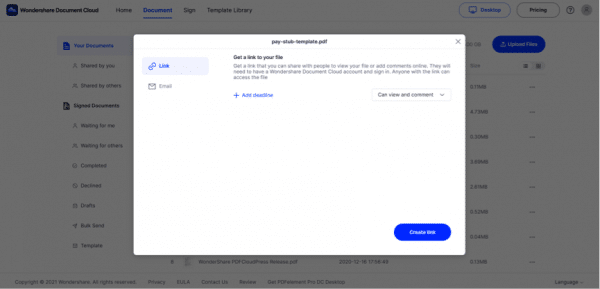 Sharing file from Wondershare Document Cloud is straightforward and also faster. I assume you have uploaded the document already. Then, there are two methods for sharing the file. You can either send it through email directly or copy the link and send it to their Skype, Whatsapp, or other sharing media. The recipients will be able to open the link without having trouble.
3. Real-time Collaborative Annotation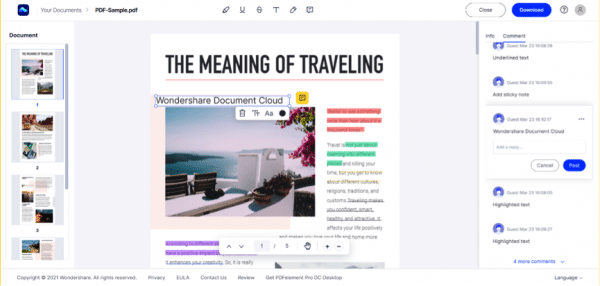 Collecting feedback from other team members is faster with public multi-user conversations and team annotation tools from Wondershare Document Cloud. No more endless email conversations. You can track every update made by each user in one place. You will also be able to see who has made the changes to your document in real-time.
4. Cloud Storage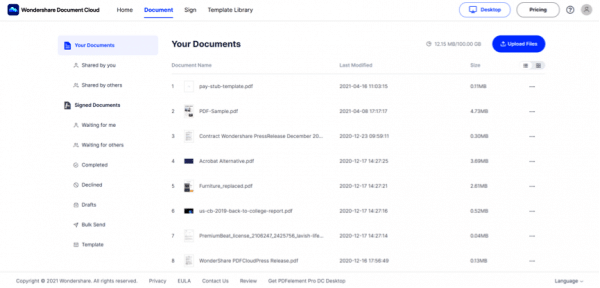 The thing that makes the magic happen here is the cloud storage service. Every file you have uploaded to Wondershare Document Cloud will be stored in their cloud storage instead of your devices. That is why you can access the file from any device whenever and wherever you need. They allow you to save documents up to 100 GB.
5. Large Template Library
When you need to send an invoice, resume, or agreement but you don't have any, use one of the templates provided by Wondershare Document Cloud. Please choose one of the available templates on their library, edit it as you wish before sending it.
6. Multi-terminal intercommunication
Wondershare Document Cloud has valuable features to support your workflows and team management. However, it cannot be used for converting PDF files to other formats. The good news, it is embedded with PDFelement Pro DC, which is similar to Adobe Acrobat DC. You can use this tool to edit and convert your PDF file.
7. Free Trial
You can try their free trial version before deciding to purchase the full version. The company offers up to 1GB of free upload. All you need is a single Wondershare account. If you don't have one, here is how to create it.
1. Visit https://pdfcloud.wondershare.com/
2. Click Free Trial or Sign In button
3. Choose Create Account option
4. Fill up the form and click Create Account
Now, as you have a Wondershare account, you are ready to use Wondershare Document Cloud.
How Wondershare Document Cloud Help You In Any Scenarios?
Scene 1 You Forget To Take An Important Document For Collaboration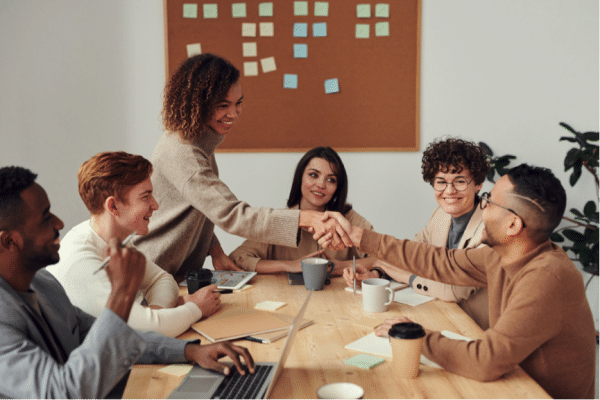 You meet an important client, but forget to take an agreement document. You don't need to panic if you have uploaded that document to Wondershare Document Cloud. Here is how it will save your day.
1. Visit https://pdf.wondershare.com/ and sign in
2. Select To Cloud option
3. Click the Upload button and choose a file or batch files at once.
To access the uploaded files in the future, follow steps 1 and 2 from any device, then click the three dots on the right side of the desired document. The drop-down menu will give you some options like View, Share, Download, etc. They give you two options to share, via email directly from Document Cloud or copy and send the link through another media.
Scene 2 – You urgently need to collect signatures from clients or team members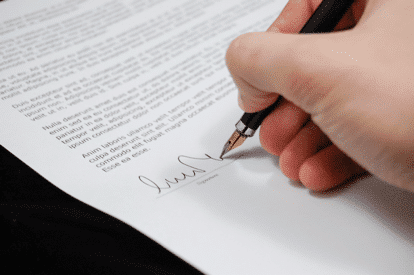 When your boss asks you to collect signatures for a contract/agreement confirmation from team members or clients, how to sort it out fast and with high quality? Here is the solution offered by Document Cloud.
1. Sign in to Document Cloud
2. Select the Sign option.
3. You can collect the signatures in different ways. If you multiple signatures in one document, click the Initiate button under the Request Signature option. Or, click the Bulk Send if you wish to collect multiple copies with different signatures.
4. After clicking the Initiate button, choose your file from Document Cloud or your computer and click Add Document.
5. Enter the email address of the signer and click the + button to add more emails. Then, click Next.
6. You may need to set signature/initial fields. When it is ready, click Send For Signature.
The signers will click the Submit button on their email notification, and it will be directed to the document page without the need to sign in or install any app.
Scene 3 – You need to collect feedback from others fast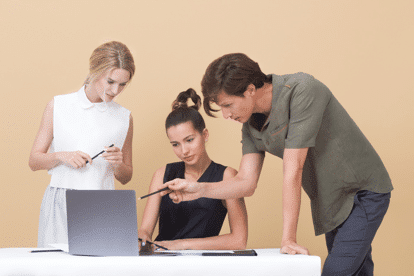 If you need some suggestions for your paper or agreements from others, how to collect reviews and comments fast?
Wondershare Document Cloud allows you to annotate and comment on PDF documents with others collaboratively. You can add live comments and feedback to PDF documents with others and even set the permission and deadline of the documents you shared.
1. Choose a file from Wondershare Document Cloud.
2. Select the Operate option and choose Share.
3. Click the drop-down menu on the right side and choose Can view and comment. You can also add a deadline.
4. When everything is set, you can share the document by email or link.
5. To see all changes made by others, click the Comment option.
Pricing
Wondershare Document Cloud gives you 1GB of free storage space and up to 5 digital signatures stored. With the paid version, you will get 100 GB of cloud storage space and no limit on sending documents. The price starts from $19.99 for six months or $29.99 annually. For more info, visit their official website https://pdf.wondershare.com/
---