In this article we discussed some of the most common and difficulty WI-FI problems on the IPhone 5 and 5S. Expected with very much enthusiasm, the successor to the iPhone 5, iPhone 5S, was meant to be a device impeccable and flawless. Unfortunately, as found soon enough by the users, the Wi-Fi problems are about the same…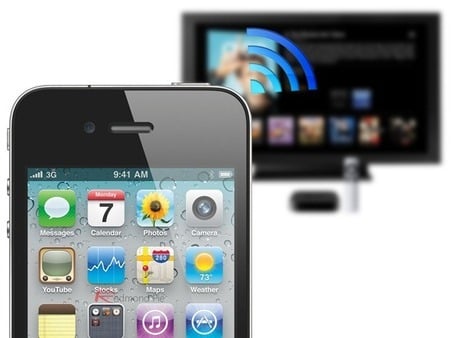 If you are looking for solutions to WIFI problems for your 5S and 5 it means you have probably already experienced one or more of the following troubles: the icon that can make the connection to Wi-Fi is locked; sudden loss of signal; difficulty locating or connect to Wi-Fi networks nearby; difficulty to load web pages even when the Wi-Fi connection is detected as active, etc.
See also-How To Save Your iPhone Battery life (10 Effective Tips)
For each of them there are possible solutions implemented. Let's take them one at a time:
Disabling Wi-Fi icon
When you see the Wi-Fi icon on the top bar turns a dark gray or remains without the longer turn, means that icon is disabled. A more widespread problem among S4 terminals, but one of our users reported he has the same issue on an iPhone 5S.
The first reason that you suspect is the iOS operating system or firmware version. Therefore, try to either update your operating system, but if you do not want this for the moment, trying to juggle a bit with the settings.
Settings -> Disable Airplane Mode – > General – > Reset – > Reset Network select – > simultaneously press the Sleep and Home buttons to restart your iPhone.
Unable to locate or connect to Wi-Fi networks
Read also-
If activation icon Wi-Fi is fully functional and still have trouble locating terminal area networks and connect to them, try the solutions below.
To locate networks:
Settings – > WI -Fi – > Network list display, pick the one with the best signal
In case you do not see any network listed, try to get closer to the router, to have better signal. Alternatively, reset the network settings menu Settings -> General – > Reset – > Reset Network Settings – again, make sure you save all passwords before the reset.
To connect to the network:
When you fail to connect to a particular network, you must make sure that the network is available and sends a signal strong enough. If password protected, make sure you enter the correct password and that a correct, especially if it includes large letters or special characters. If any of this is wrong, you do not just have option's reset described above: Settings -> General – > Reset – > Reset Network Settings – again, make sure you save all passwords before the reset.
Difficult to access the Internet
Some users have complained so far that even Wi-Fi connection networks is done flawlessly , loading web pages is a real torture . Want to know what you can do to solve this problem?
Let us turn these options.
If you try to connect to a public network or commercial involving access authorization, it is likely to need some data from a login or registration.
If you try to connect to Wi-Fi network personal to you at home, you can check first connection quality by another device. For example wireless computer connects to the internet? If so, the connection is fine and should reset the network settings of the iPhone 5 or 5S.
Go to Settings -> General – > Reset – > Reset Network Settings.
NOTE! If neither the computer cannot connect to the network, you should try a reboot of the router. For more security, you can keep it off for a few minutes and then try to resume the connection. When even that does not work, do not just have to get in touch with the Internet provider and report the problem to them.
Sudden loss of signal (IPhone WIFI issue)
The first time you realize that you failed connection, make sure the network signal that your connection is strong enough. Usually, signal quality depends largely on the router and Internet service provider, so you can always try restarting your router and even get in touch with the center's support provider.
If the signal but Wi-Fi is fine, and still often disconnects iPhone suddenly, try these steps:
Go to Settings -> Wi-Fi -> click on the arrow next to your Wi-Fi network causes problems – > click Renew Lease to check if the connection problem is resolved.
If not resolved, instead of pressing "Renew Lease" press "Forget this Network" – but do not forget that if you do this you will need to reconfigure the network by setting a new password Wi-Fi.
Ultimately, try a reset of iPhone 5 / 5S going to Settings -> General – > Reset – > Reset Network Settings. If that does not solve the problem, call us: iPhone repairs – workshop.
More IPhone Solutions
1 How to Track Your Missing iPhone/iPad/iPod Touch with Find My iPhone
2How to Fix Instagram Uploading a Photo Issue on iPhone
3 How to replace the power button of the iPhone 5
4 How to Enter Recovery Mode with Broken Home Button iPhone
5How to Switch off and Turn on iPhone, iPad with a Damaged Power Button