A couple of days back, a South Korea Certification led one to the pictures of the batteries present in the Samsung Galaxy Z Fold4. The foldable device will come equipped with two cells. However, those who have been looking forward to getting some crucial information about the device will have to wait for a while longer. Through the certification, one got a glimpse of the batteries that will be used in the device. Apart from the images, there was no important information about the batteries.
However, the images acted as an important clue towards finding out more about the batteries. GalaxyClub managed to get a good amount of information about the specifications of the batteries. As per the reports, the battery capacity of the device will be in the same range as that of some of the recently released foldable smartphones by Samsung.
When rumors about the phone featuring a thinner design and better camera hardware came to the fore, many assumed that the battery capacities would be brought down. While some users would be disappointed by the fact that the battery capacities have not gone up, the more optimistic ones would be happy that Samsung didn't drop down the capacities to bring in new features and balance the cost.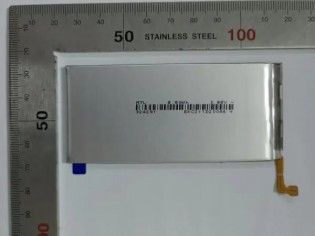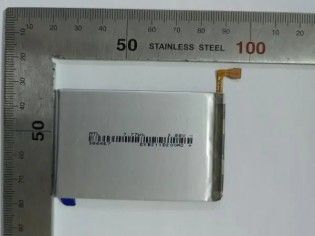 As per the recent findings, one of the batteries features a capacity of 2,002mAh and the other features a rated capacity of 2,268mAh. The cumulative rated capacity, therefore, is 4,270mAh. The overall rated capacity of the batteries is the same as you come across in the Galaxy Z Fold3. One must remember that the rated capacity of a battery tends to be different from its typical capacity. The typical capacity of the Galaxy Z Fold3 is 4,400mAh.
---