X
Our Editorial Process
Each year more than 60 Million users visit Technobezz to solve a problem or research a product. Our goal is that everyone finds what they are looking for, and that is why we cover a variety of products, problems, and solutions on our website.

Writing an article that contains a lot of valuable information may seem simple. But when the article is written, the story doesn't end. We are constantly updating the content so that you can always get up-to-date and accurate information.
---
Technobezz's Editorial Guidelines
You might find that someone is leaving you annoying messages or comments on Facebook. If it is disturbing, you will want to block that account. Facebook allows you to do that. But if for a particular reason, you decide to unblock that account but have no idea how, or want to learn how to unblock someone on Facebook because you blocked the contact unintentionally, keep reading. The steps are below.
See also: How to Change Your Name on Facebook
What happens when you block someone on Facebook?
When you block someone on Facebook, the person will not be able to see the posts on your Timeline, send you a friend request, send messages, tag you, invite you to a group or event, or comment on your posts. Once you block them, it also means you unfriend them. Therefore, when you unblock someone on Facebook, you must send a friend request again if you change your mind.
How to unblock someone on Facebook using the browser?
Facebook has tons of features that may confuse you when you want to configure something on it.
The unblocking process takes only a few steps, but you may waste time figuring out where the unblock feature is. Follow the steps below:
Step 1: Login to your Facebook account.
Step 2: Click the arrow-down icon in the upper-right corner.
Step 3: Click Settings & privacy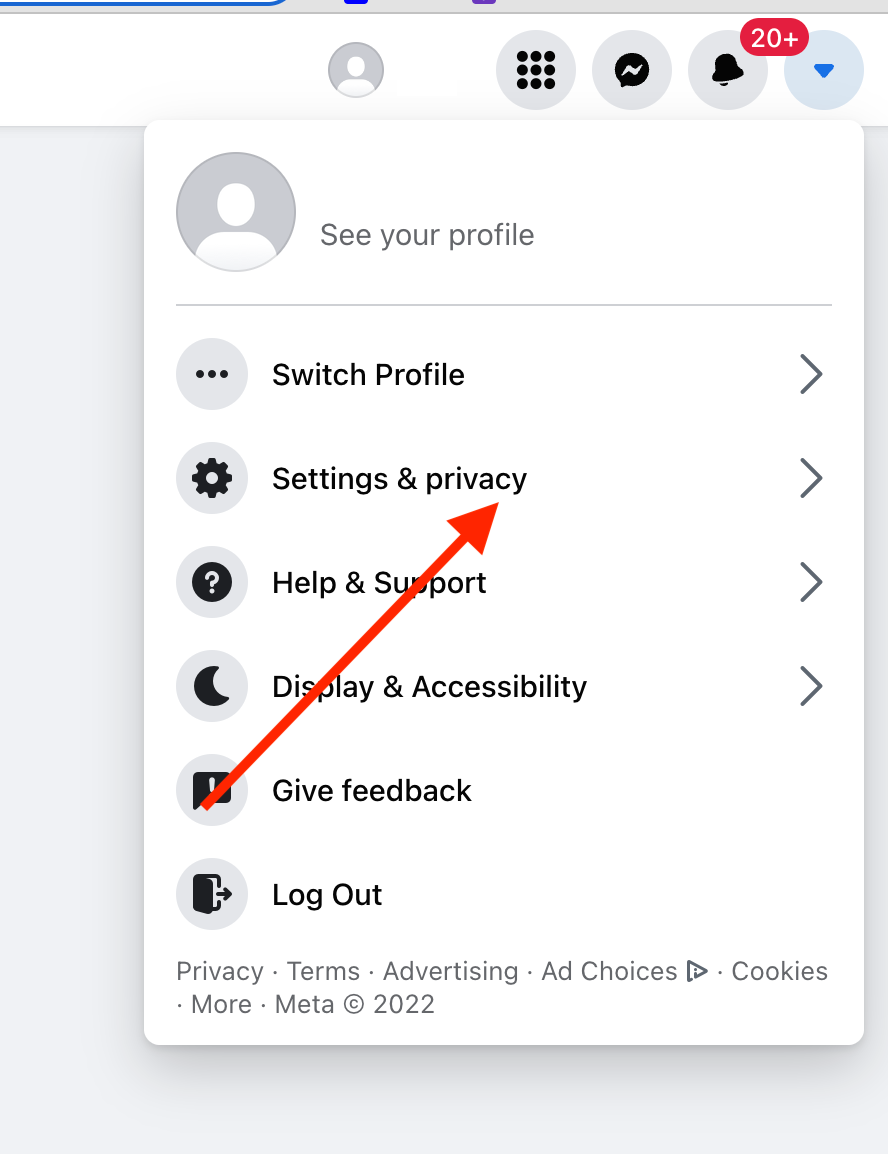 Step 4: Choose Settings
Step 5: Click "Privacy" on the left tab.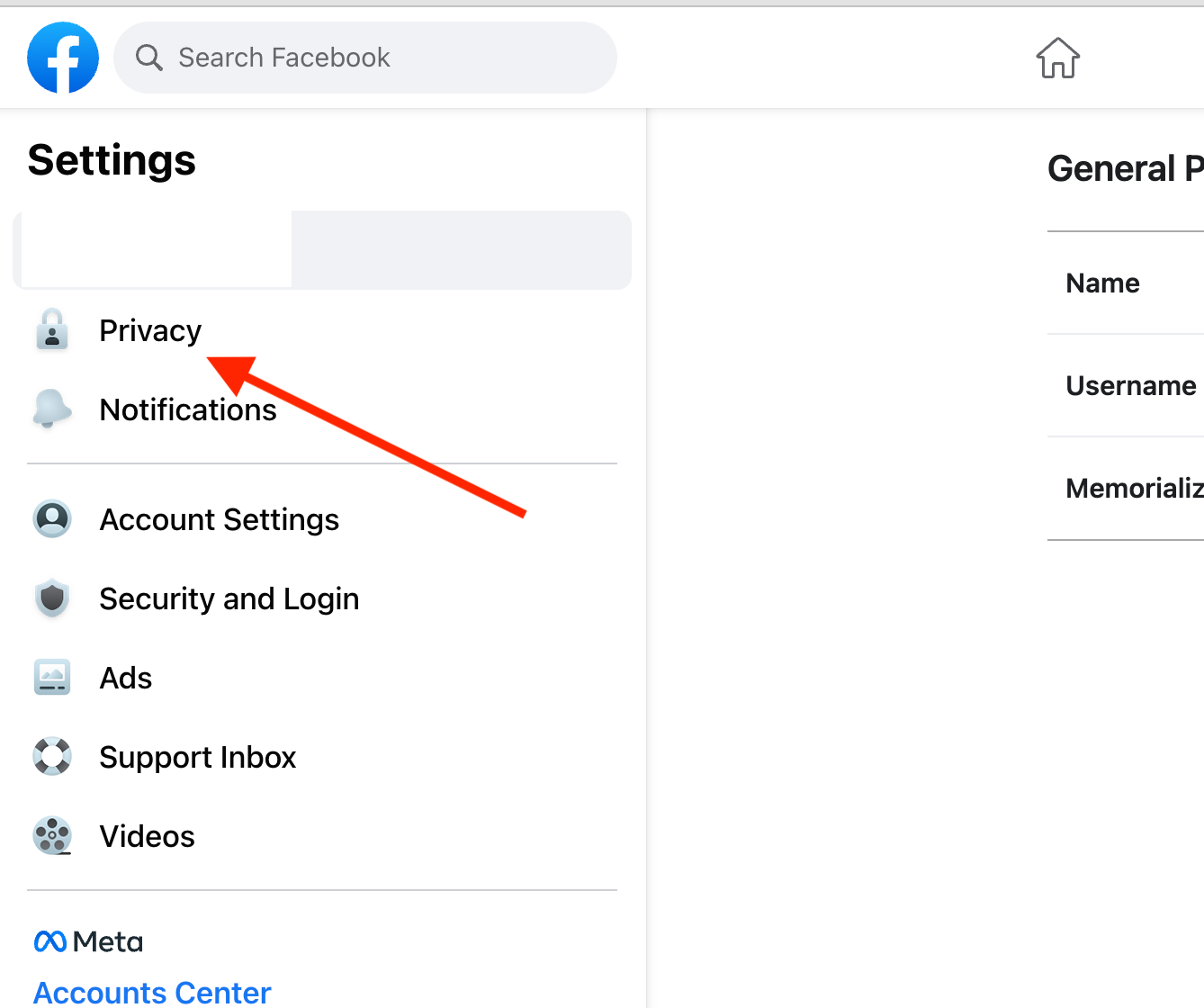 Step 6: Then, click "Blocking"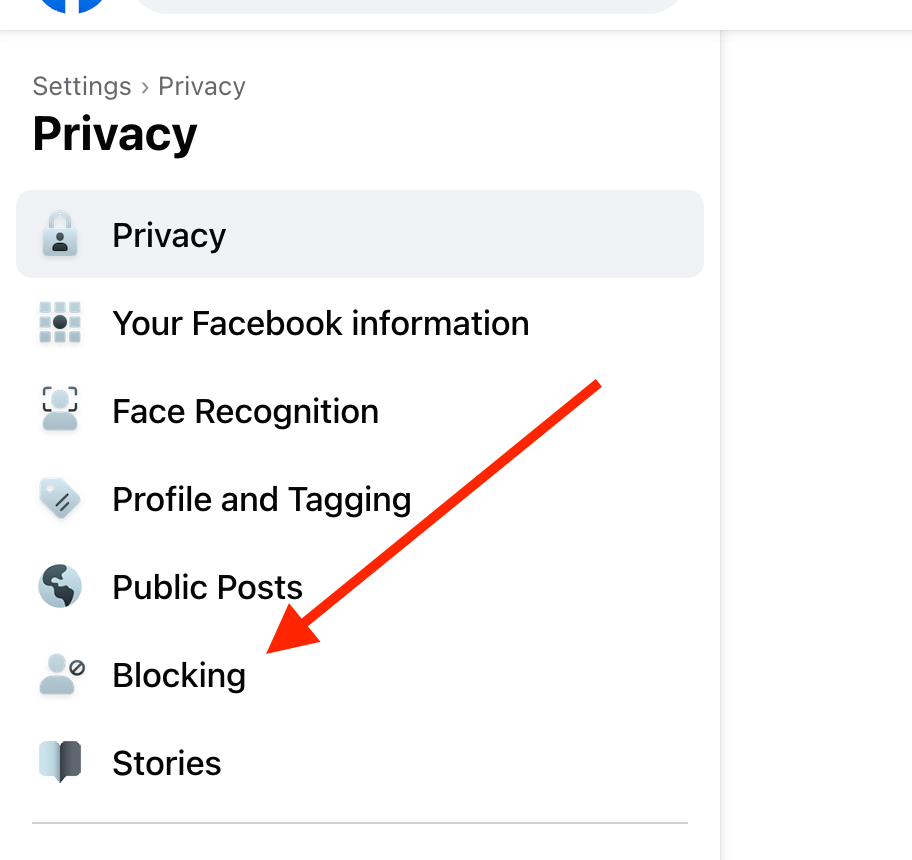 Step 7: Now Click "Block Users" on the right tab.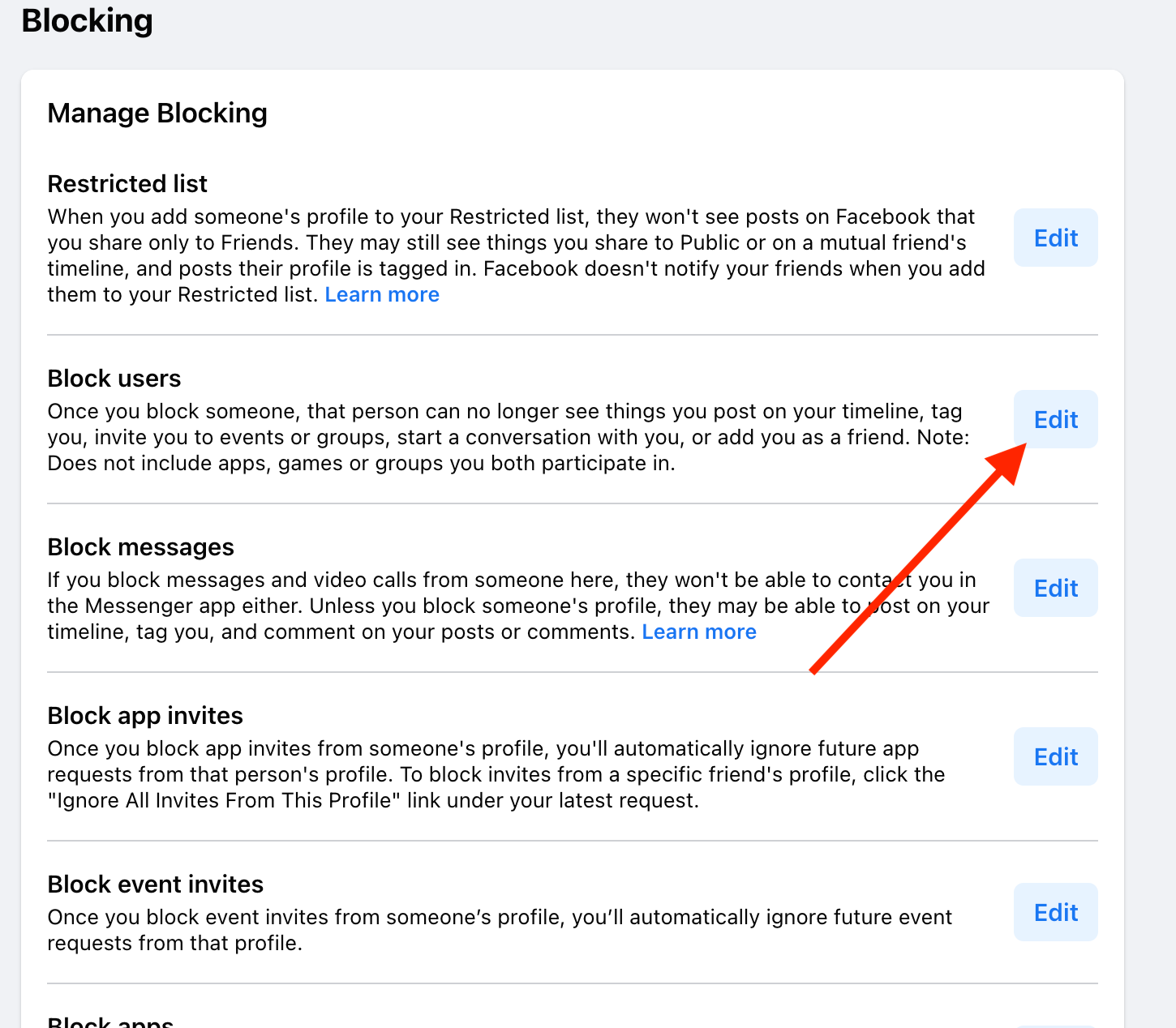 Note that you have to wait for the next 48 hours to re-block this user after unblocking them.
How to unblock someone on Facebook using the app?
You can also unblock someone on Facebook on the mobile app. Here is how:
Step 1: Open the Facebook app on your phone and login if you have not done so yet.
Step 2: Tap the hamburger icon (menu) on the upper-right screen for Android or the bottom-right side for iPhones.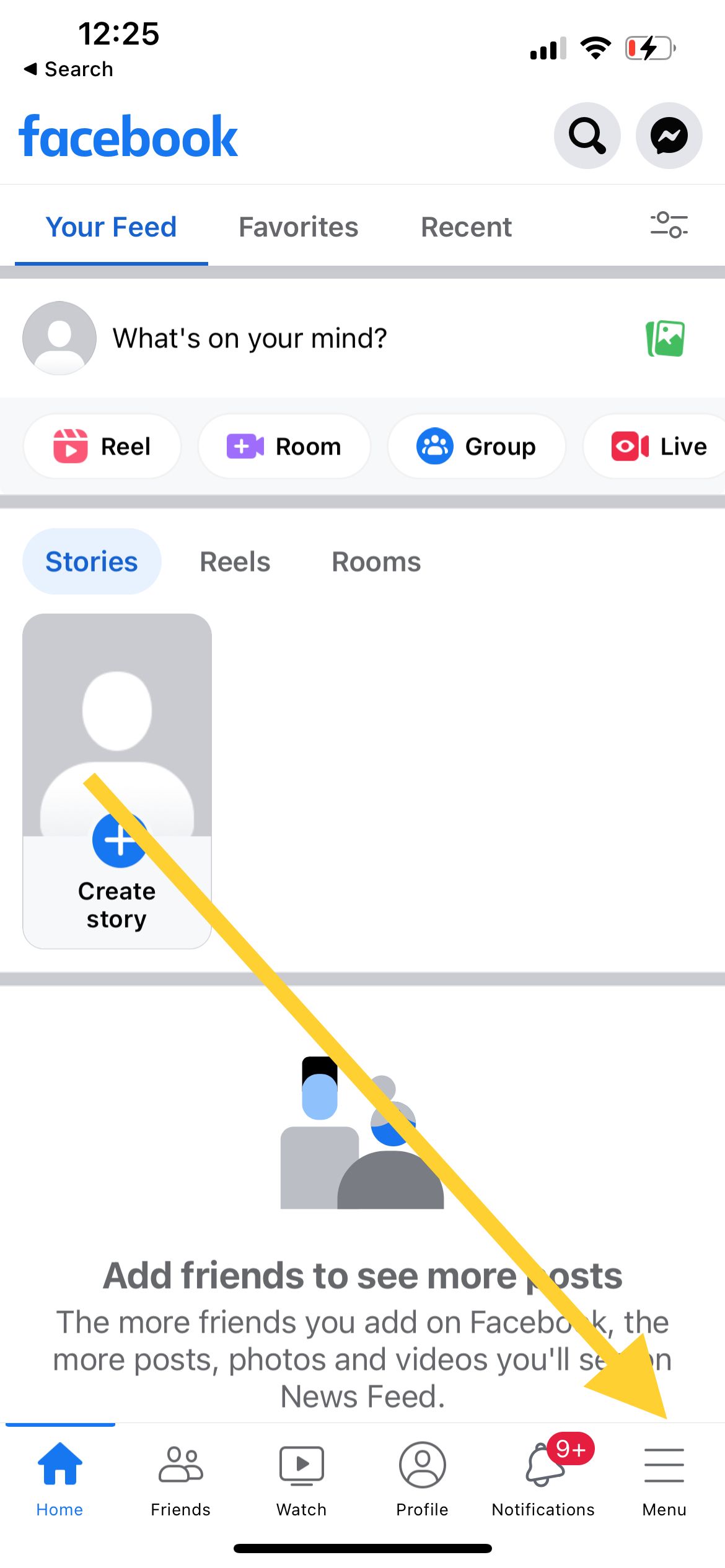 Step 3: Scroll down to find the Settings & Privacy option, then tap on it.
Step 4: Tap Settings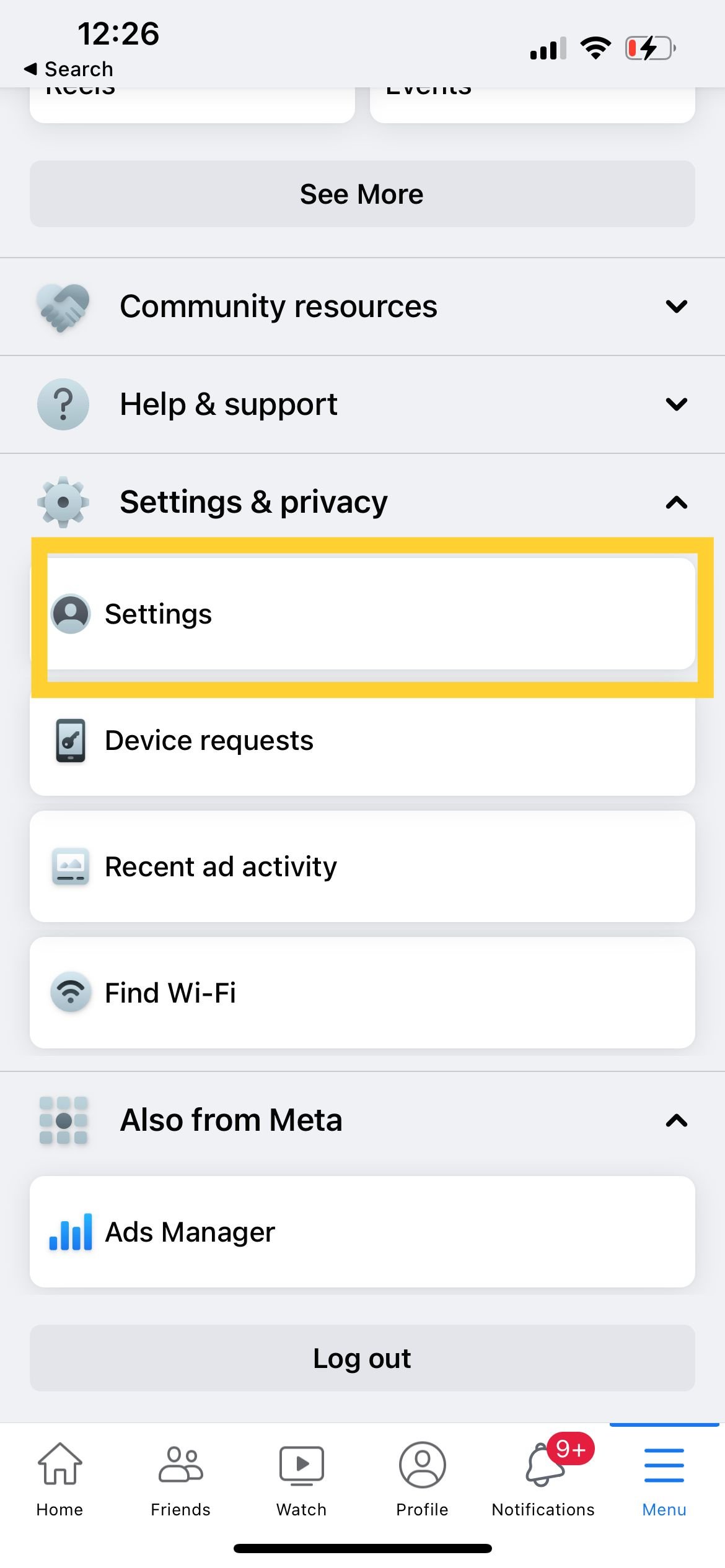 Step 5:

Scroll down and under "Audience and visibility," tap on "Blocking"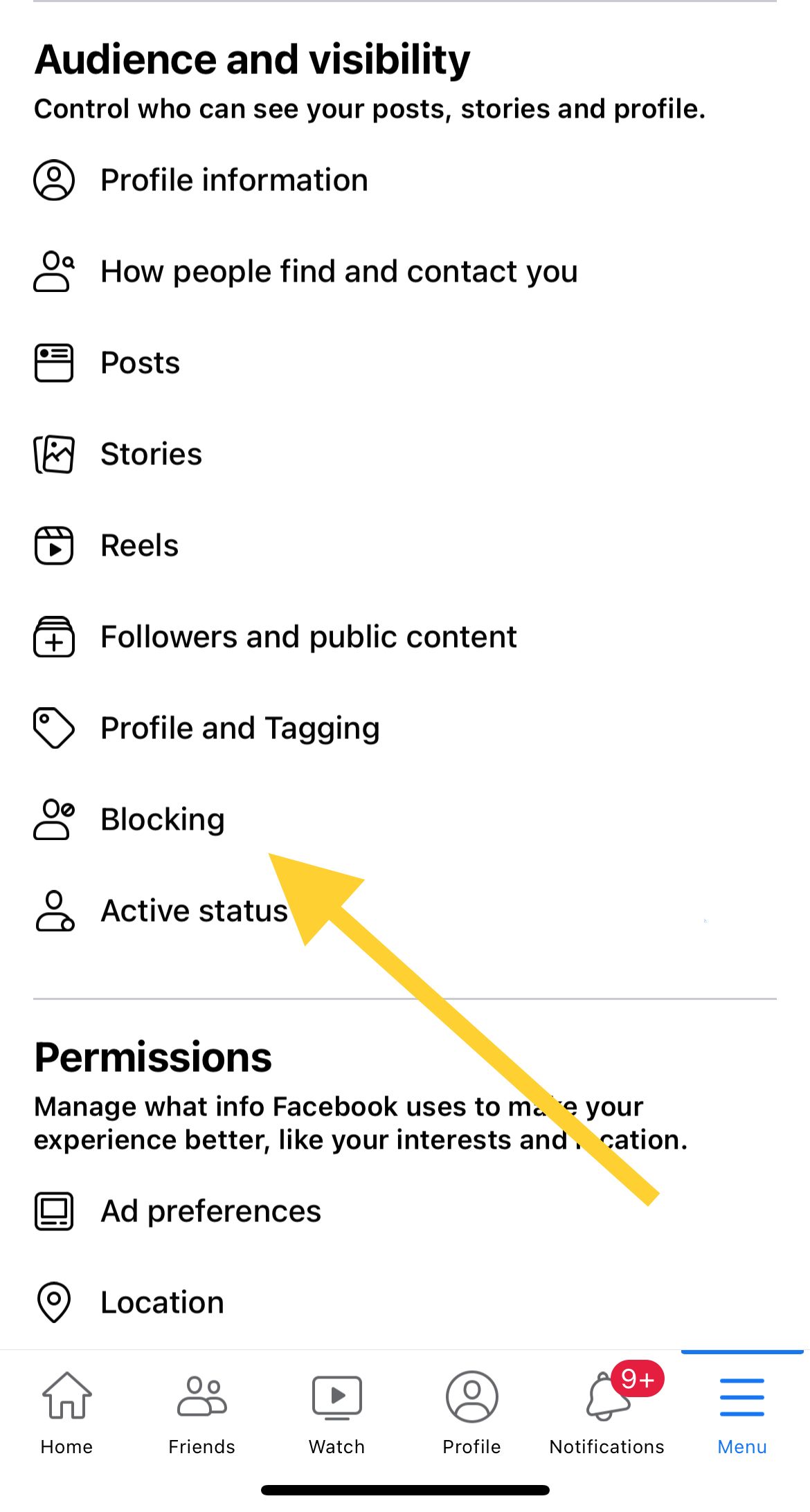 Step 6:

Find the username you want to unblock. Then, tap the UNBLOCK option next to their name.

Step 7:

A pop-up message will appear. Tap UNBLOCK.
All Done!
Was this article helpful?
This helps us improve our website.