Knowing the ways of tracking a smart phone or cell phone is very important in case you lost your Android or iPhone accidentally. It will help you to determine the location of the lost phone and thus there is a chance of getting it back. A guide on how to track a cell phone or smart phone also helps the secret agent to know the day-to-day whereabouts of the criminals.
However, if you want to be prepared for that day when you may lose your smart phone, consider installing the following apps on your phone.
You can also visit the post on how to transfer books, music and pdfs from android to iPhone 6 if you have currently switched to an iPhone from android.
See also- 5 top notch apps to track /find an iPhone
Phone tracker apps for smart phones
There are many phone tracker apps available on the Internet, but set up the one that comes with your device such as Android Device Manager, Find My iPhone and Samsung's Find My Mobile. Some other free phone tracker apps are Prey, Lookout and Avast.
Prey
This is a popular phone tracker app that you can use for up to three devices for free. Paid plans are available for more, and you can use the service for both, phones and computer. After signing up for the service, all you have to do is sync your smart phone and relax. If your phone gets lost, just find a computer, log into your account and start tracking the phone. This phone tracker app is recommended for any iOS or Android device.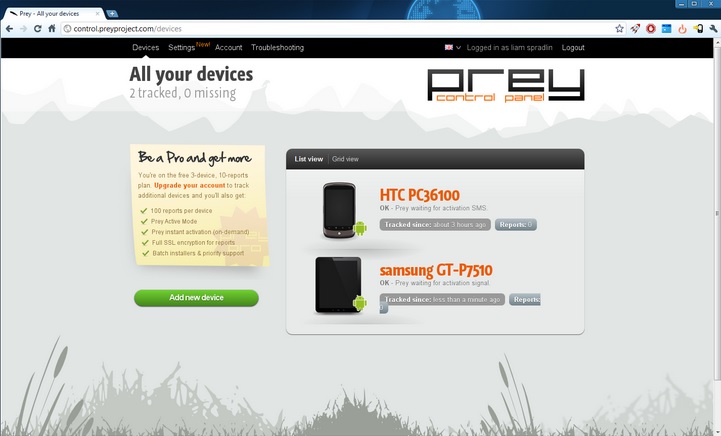 Lookout
Available for both, android and iOS devices, this app comes with a two-week free trial version, and then you need to pay $3 per month. Along with providing security and tracking, Lookout also provides protection from malware. This app is packed with many interesting features, including recording the last location of a phone before its battery dies, taking a photo of the would-be thief and mailing it to you along with location data and more.
Avast
This is another app to track a phone and it also offers virus protection app combo for which you need to pay only $2 per month. Using this app, you can erase the data on your smart phone, capture pictures or record audio to find the thieves who stole the phone. Available for both, iOS and android devices, this app also provides SIM card change notifications.
Phone tracker app for non-smartphones
For those, who have been using non-smartphones, many options are available for them to track their phone. Among many, AccuTracking is one of the best apps.
AccuTracking
This is not a free phone tracker app, but it costs less if you subscribe for a year. (It costs $6 for a month). This app uses the GPS in order to track a cell phone location, so if your phone is GPS enabled, it should do the trick. If a day comes when you cannot find your phone, just log in to AccuTracking from your computer (computer should be connected to the Internet), and it will show you the current location of the phone as long as the phone is not dead.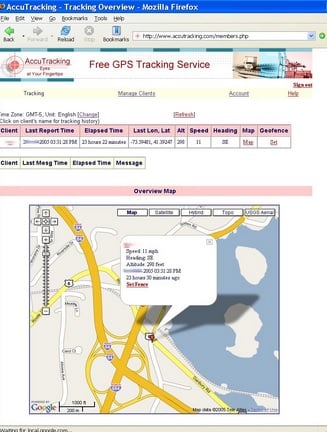 Ways to track phone after losing it
If you did not install any phone tracker app before losing the phone, there is nothing to worry about, still there are some ways to track the phone.
Android Device Manager– It's a perfect app for Android users. This is a Google service; it links to your Google account and thus can locate any device that is associated with it. You will also get the option to remove stored data or change the PIN remotely. Another option is Cerberus. It works the same way as the Android Device Manager and also comes with Android Wear support. So, whenever the paired device goes out of range, an alert will be there to your smart watch.
Find My Phone– iPhone users can use this app. This app comes preinstalled in iOS 5 or later iOS versions. This app works with iCloud, so you can access this app through another iOS device or a browser. Then it will show you the location of your missing phone on a map. If the phone is lost forever, then you can delete the stored data, display an emergency message and lock the phone remotely.
Non-smartphone- The users of non-smartphone may find it a bit difficult to track a cell phone if the phone is not registered with AccuTracking beforehand as there are not many options other than contacting with the service provider and hoping they can help. Most of the service providers offer GPS location services asking for a reasonable fee, so if your cell phone is GPS enabled, finding the phone could be easy.