Have you ever wondered if there is a way to get a professional book summary at your fingertips? The answer is yes, thanks to Blinkist. You can get book summaries that last 15 minutes or less, with all the insights needed. So, if you don't have time to read all the books you want to read or want the short version, Blinkist is for you.
It is a paid service, but the great thing is the option of a free trial. This article will show you a quick and easy-to-follow guide on how to start a Blinkist free trial, and during a week, you can decide if the service is your cup of tea or not.
How to start Blinkist free trial
If the service that Blinkist is offering sounds interesting to you, make use of the free trial. If you would like, you can continue using the service by paying for the annual subscription. Here's how to start a free trial:
Open a browser of your choice and go to Blinkist.com
Click on Start your free trial
On the next page, click the Let's Start button. You'll have to answer a few questions.
When done, click on Start Blinklist for free in the top-right
On the next page, you need to add your email and password and click Create an account.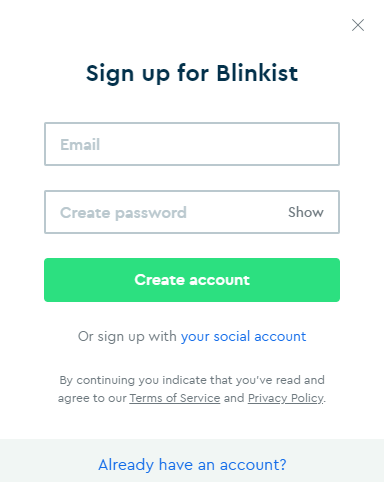 Next, click on "Start your free 7-day trial."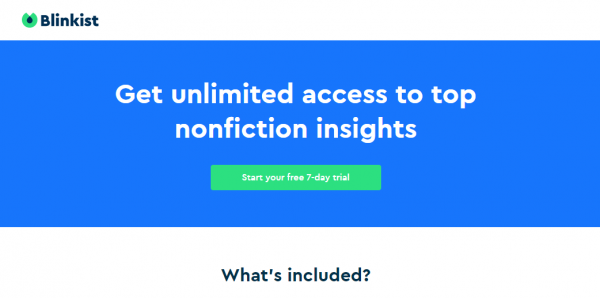 Choose your payment method, PayPal, or your credit or debit card
Next, add your PayPal, credit, or debit card details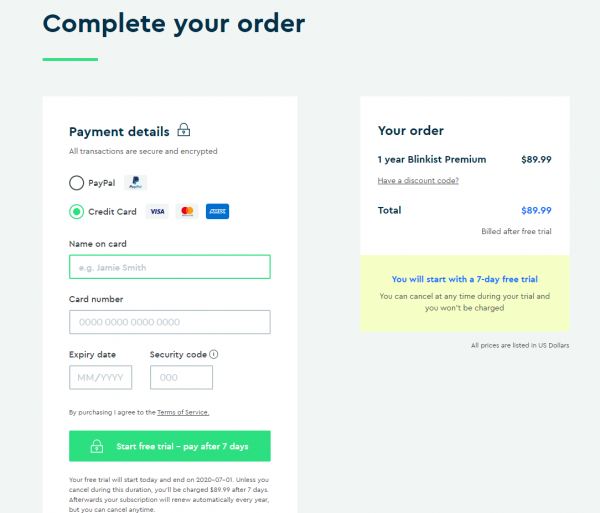 When you enter the details, click Start free trial – pay after seven days
And you are done!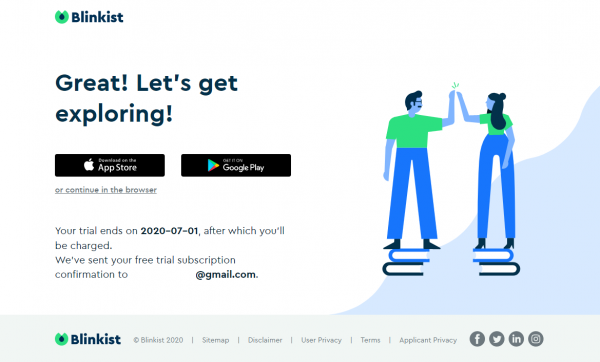 You can download the Blinkist app for iOS or Android and use the app on your smartphone or tablet, or you can continue using it in the browser. It is entirely up to you!
Join our newsletter 🎉
Subscribe to our newsletter and never miss out on what's happening in the tech world. It's that simple.
Latest Tech News

Exclusive Tech Deals