If you are away from home, on vacation, or just a business trip, and don't have access to the internet, there are some Xbox games you can play offline. This is a great option for you when you want to spend some time alone, playing your favorite games.
You must have been asking yourself how to play Xbox One games offline? Well, in this article we gathered some information to explain how to play your favorite Xbox games when you don't have access to the internet.
See also: How to play Xbox One games on Windows 10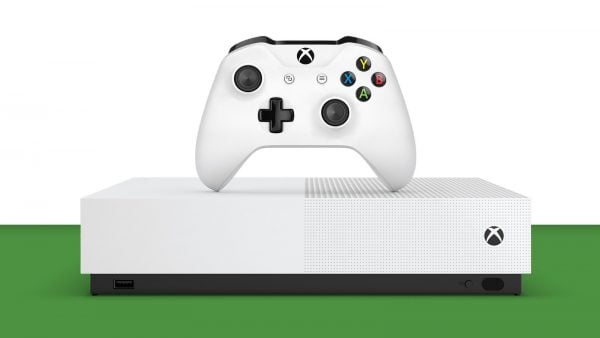 How to start
In the moments when you don't have an internet connection or when Xbox Live is down, you need to fulfill some conditions to play your Xbox One games offline. Before you start to play your Xbox games offline, you have to set up your console so you can continue playing.
To set up your Xbox One for offline gaming, you should head to the Xbox Guide by pressing the Xbox logo on the controller you use to play. Next, head to the Settings menu in the upper right corner of the Xbox Guide. Click on it and then find the Personalization heading. It should be set as the second option on the list. When you get there, look for the My Home Xbox that should appear in the middle of the screen you are looking at.
Down there, at the bottom of the screen, you should notice a button containing a message. If your Xbox is already set as your Home Xbox, on the button will be written heading "This isn't My Home Xbox". This means that you should just head back because your Xbox is set. If there is a message "Make This My Home Xbox" on a button, click on it. This way, you will set your Xbox as the Home console.
Disconnect the Xbox
Now, when you have set your Xbox to be your Home console, you can disconnect it from the internet. To do so, press the B option on your controller, which will lead you to the Settings menu. Then choose the option Network on the menu you have opened.
The network menu will allow you to see two options. One heading is Network settings, and the other is Network transfer. Choose the Network settings. Now, you are about to see the option Go offline. This one you should select.
At this moment your console will be disconnected from the internet and Microsoft server as well. Selecting this option, your game will be saved on your hard drive until you connect it to the Xbox Live server next time.
One more useful information that Microsoft warns you about when playing offline is about Achievements unlocking. Occasionally, you should connect to the internet so you do not lose them since Xbox One is limited with storing Achievements you have unlocked.
Get back online
To get back online, the procedure is as same as going offline, just choose the Go online option. So, open the Xbox Guide using your controller, head to the System menu, and choose Settings. Look for the Network and choose the option Go online in the Network Settings.
When you are offline, you can use your Xbox One to watch TV, sign in to your profile or change the settings on your console. Of course, you can also play games, save them, and make screen shoots during the game or earn Achievements.
Option to play games offline is great when there are troubles with the internet connection, or when you cannot log in on Xbox live. To avoid stressing about this, set up your console and enjoy playing when you don't have the access to the internet.
Join our newsletter 🎉
Subscribe to our newsletter and never miss out on what's happening in the tech world. It's that simple.
Latest Tech News

Exclusive Tech Deals