Live streaming services have been top-rated lately, and one of them has found its place among users. That's Twitch. While it does work well most of the time, you may stumble upon an error 2000. Like every other error, this one can be pretty annoying, and the main reason it shows up is an unstable network or an issue with the antivirus software or your browser. We are going to share an easy-to-follow guide on how to fix Twitch error 2000.
Before you go any further, try to refresh the stream a few times. Perhaps this will work for you, and you won't have to do anything else.
Ways to fix Twitch error 2000
Internet connection
A great way to troubleshoot the issue is by checking your internet connection. Try opening other pages on the web and check the connection speed. In addition, restart your router and modem.
Restart your PC
The next step would be to restart your computer, especially if you haven't done it for a while. Remember that various programs and processes are running in the background, and something could be causing the issue. The easiest way to refresh it is by restarting your PC.
Disable your antivirus
As we mentioned at the beginning, antivirus software could be why Twitch error 2000 shows up. To eliminate it, temporarily disable your antivirus software and see if the error is gone.
Clear the browser's cache
When was the last time you cleared the browser's cache? Perhaps now would be a good time to do it. Open the browser, head over to Settings, and clear the cache. Hopefully, this will help you get rid of the error.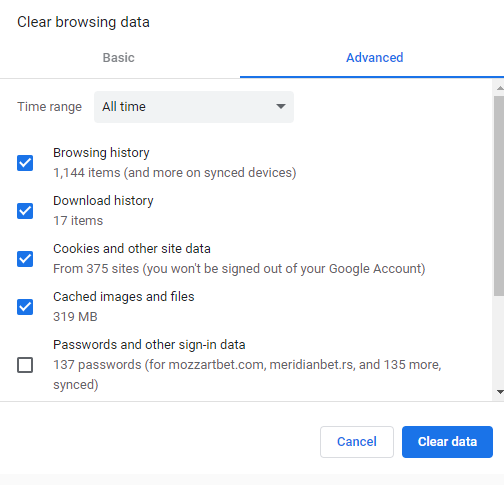 Disable browser extensions
Most people have a few browser extensions, and in some cases, one of the extensions could be causing the problem. It would be good to disable the extensions and then try using Twitch.
Download the Twitch app
If nothing seems to be working, you can download the Twitch app for Windows or the Twitch app for Mac. There are also apps available for Android, iOS, Fire TV, PlayStation 4, and more. You can find them all on this link.
Join our newsletter 🎉
Subscribe to our newsletter and never miss out on what's happening in the tech world. It's that simple.
Latest Tech News

Exclusive Tech Deals