iPhone 6 and iPhone 6 Plus. are the latest devices from Apple that came with numerous innovative features. So if you already own one of them, you must be enjoying all its features and functionalities. With the addition of iOS 8, it was expected that iPhone 6 and iPhone 6 Plus will have better battery life. But that is not the case in spite of larger size. The iPhone 6 came with 1810mAh battery capacity whereas iPhone 5S has battery capacity of 1560mAh. And the capacity is even more for iPhone 6 Plus, 2915mAh. However, some users have been facing iPhone 6 won't charge issue. If the same problem is giving you problem, then do not worry. It's a simple bug which can be fixed easily following some tricks. Here we have listed down some of the best ways to fix iPhone not charging issue.
Solutions of other iPhone 6 problems such as random restarting issue, wifi issue and many more are also discussed here.
See also- How to fix iPhone 6 cracked screen
Ways to fix iPhone 6 won't charge
Restart your iPhone 6
The first step should be restarting your iPhone when this issue is troubling you. Many users have found solution following this simple method. To do that, press and hold the Wake button, then turn off the phone by sliding. Now turn it back by pressing and holding the same button. Plug in the phone for charge and see what happens.
Make sure it's not a software crash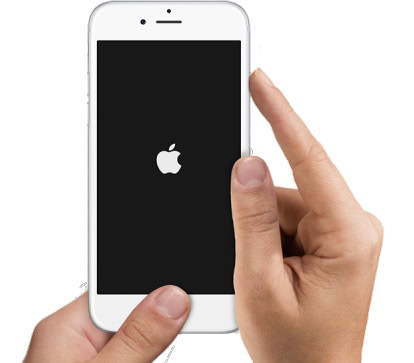 When the software of your iPhone recognizes that the device is connected to the power, the phone starts the charging process. In case of software crash, the phone's software does not respond so the iPhone will not charge. For that, hard reset your phone. Press the home button and power button together and keep holding them for 20-30 seconds. The phone will reboot once the Apple logo appears on the screen.
Check the charging port of your iPhone
Sometimes iPhone won't charge issue occurs because of dust particles that get stored in the charging port. So clean the charging port for which you need a wooden toothpick. Use the toothpick to clean the dirt or dust particles but make sure that you are doing it carefully and gently so that it does not cause any damage to the charging port.
Turn off the iPhone 6 and charge it
If the first few methods fail to solve the issue, turn off your device and then charge it by connecting to a wall charger. Wait for a while and see if it charges normally.
Check with both charging options
Try with both the charging options. For example, if your iPhone 6 does not get charged when charging via USB port, then try to charge it by connecting to a wall charger and vice versa.
Update the iOS
Check out if there is any new iOS version available. If yes, then upgrade your iPhone to the latest iOS which can remove iPhone 6 won't charge issue.