How many times do you shower in a month? A year? How often have you changed your clothes after a long, sweaty workout? Now think: how often have you cleaned your headphones? For a few of you reading this, the answer is "quite a few times." For most of you, though, it's probably "never." If that's not gross enough for you, hear this: not only do our headphones collect dust, grime, and earwax from use, but also every time that they are stuffed into our bags and exposed to the air. The following methods will show you how to clean both earphones and on-ear headphones.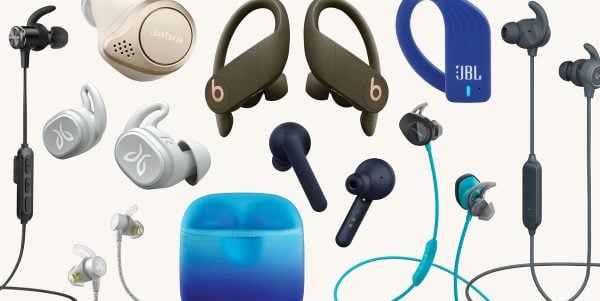 The things you will need
Cleaning these requires more delicacy and discretion, but the steps are quite straightforward. Even the items that you will need can be easily found at home:
Q-tips
A wet wipe or paper towel
Rubbing alcohol or hand sanitizer
Soap
Some lukewarm water
Earphones
These are the first types of headphones. They can be identified with their exposed mesh (like the Apple ones) or silicone sleeves/ear tips. It doesn't matter, though, because the method is simple and easy to follow for both.
If you have silicone-covered earbuds, carefully remove the silicone tips from both heads and soak them thoroughly with lukewarm soapy water. Leave them out to air dry.
Next, wipe down the wires and the head of the listening bud with a wet wipe or a paper towel dampened with rubbing alcohol or hand sanitizer. Make sure your towels aren't soaked through because you don't want any liquid seeping through the mesh or exposed metal.
Use a Q-tip to dislodge some grime caked in the mesh area. Use gentle, swiping motions to make sure the cotton reaches its tiny curves and crevices. For particularly dirty earbuds, you can use the tip of a paper clip wire to do this step.
Leave everything to air dry, then put it back in the silicone tips when you're done.
Headphones
Despite their size, these can be trickier to clean since you're dealing with more delicate parts, such as leather, which can tear or rip easily. So, proceed with caution.
Remove the ear pads gently and put them off to the side.
Wipe down the body of the remaining headphones using a paper towel dampened with soapy water or a wet wipe. Make sure to reach all the edges and crevices. Rub the residue with a paper towel and leave it to air dry completely.
To clean the ear pads, dampen a paper towel, or use a wet wipe to wipe down the leather gently. Use a dampened Q-tip to dislodge any dirt or grime on the edges and crevices.
Use some rubbing alcohol with a towel to rub the foam mesh area of the ear pads. Rubbing the two pads together will help eliminate any stubborn grime. Leave everything to air dry once you're done.
Cleaning your headphones will ease off some of your gross habits, and make sure your headphones are comfortable and clean. This will help them have a longer life and even improve the sound quality in the case of earphones.
Keeping your everyday belongings is a great habit to have. Try to clean your headphones at least a couple of times a month if you use them regularly. You don't have to deep-clean every time; just wipe it nicely with a damp cloth or use a Q-tip if you notice grime accumulating on them.
Join our newsletter 🎉
Subscribe to our newsletter and never miss out on what's happening in the tech world. It's that simple.
Latest Tech News

Exclusive Tech Deals