X
Our Editorial Process
Each year more than 60 Million users visit Technobezz to solve a problem or research a product. Our goal is that everyone finds what they are looking for, and that is why we cover a variety of products, problems, and solutions on our website.

Writing an article that contains a lot of valuable information may seem simple. But when the article is written, the story doesn't end. We are constantly updating the content so that you can always get up-to-date and accurate information.
---
Technobezz's Editorial Guidelines
For years, Skype has been considered one of the best and most popular apps that you can use to chat and make video calls. If you prefer using it on your PC, don't forget to update it whenever you receive a notification that a new version is available.
Updates bring improvements and fresh features, and installing the updates will ensure you have all the latest and most incredible things within the app. Now, there is an option to enable Dark mode on Skype, and it's pretty cool!
We are so used to the regular light. That one is also nice, but we have been using it for years, so keep reading if you are up for a new look. We will show you how to change Skype mode on your PC.
See also: How to turn off "Automatically start Skype" on your PC
How to change Skype mode on PC
Before we begin, ensure you have the latest version of Skype installed on your computer.
To change the Skype mode on your PC, follow the steps below:
Open the Skype app
Click on the three dots above the contact list to access the menu
When the menu window opens, click Settings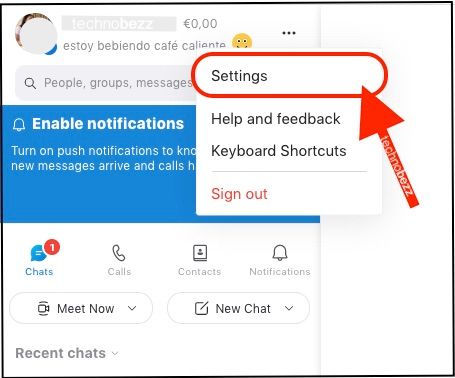 Next, click Appearance, located on the left side of the screen
You will see modes there
You can choose between Light, Dark, and Use System Settings.
Choose the option you want by clicking on it
The mode will instantly change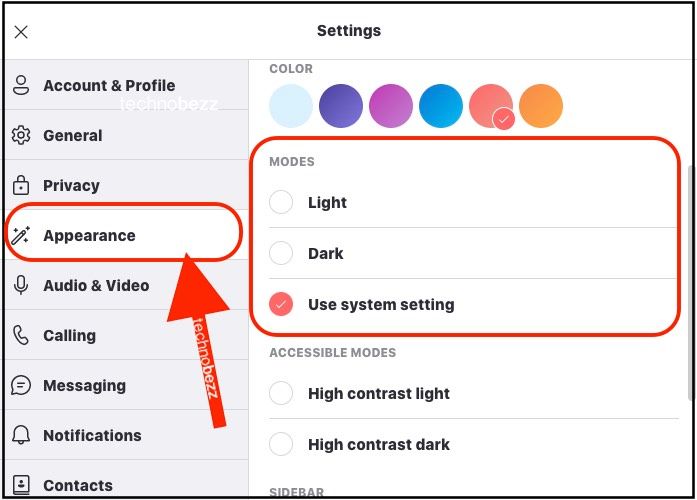 That's it. You have successfully changed the mode on Skype. The change in Appearance is pretty cool, considering we have had the same light mode for years. So, if you are in the mood to add some changes to Skype on PC, change the mode. Whenever you get bored with the current one, switch to another because changing it is super easy!
Was this article helpful?
This helps us improve our website.