Before we go into the comparisons between HBO Go and Netflix, let us first understand what they both are. There can be some confusion regarding HBO GO because of the existence of HBO Now and the soon-to-be-launched HBO Max – those are three streaming options under HBO.
HBO Go is only available to users with a subscription to HBO cable TV. Launched in 2010, it was created as a streaming service that came as an additional feature for users who already had existing cable accounts and wanted additional channels unavailable on cable.
Netflix is also a streaming service with access to television shows, movies, and documentaries through a monthly subscription fee. To view this content, you can use countless devices with internet connectivity anywhere and at any time.
HBO Go and Netflix offer the same service, so deciding which one to subscribe to depends entirely on your personal preferences. Let's look at HBO Go versus Netflix to help you decide between the two or subscribe to both.
See also: Apple TV Plus Or Netflix – Which One To Choose?
Pricing and packages
HBO Go is free for users with a cable subscription to HBO. And depending on the cable package you're subscribed to, your monthly bill can fall between $5-20. To get the streaming package added to your cable subscription, call your cable company and make a request. They will then check everything to ensure you are subscribed before enrolling you. It's as simple as that.
Netflix offers a thirty-day free trial period for new users, giving them enough time to decide whether to leave or subscribe. As an interested party, once you log onto the app, you give out your credit card details, and if one-month rolls by without you canceling the subscription, a payment for the second month will be deducted from your card.
Netflix offers three packages for all users. There is the basic, the standard, and the premium, with the latter costing the most at $19.99 per month. The premium package offers some content in 4K quality and can allow as many as four users to share one account, meaning that all users can use it simultaneously.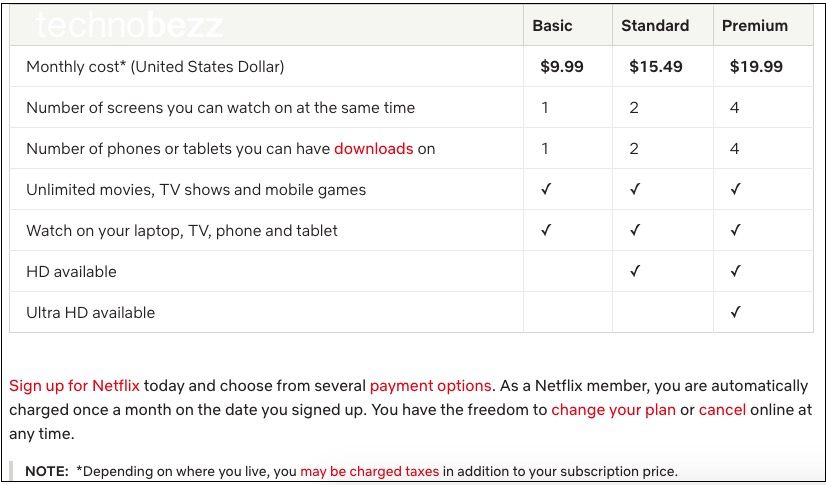 HBO Go doesn't have such packages for its users; its only package provides you with all the features. However, unlike Netflix, it offers live streaming of most of its shows. When a new episode of Westworld premiers on their cable package, you can stream it immediately to your device. An exception to this privilege is their live productions. Live shows only become available for streaming within a day of airing. In its singular package, HBO Go allows three users to use the subscription simultaneously, along with high-definition video quality for most of their shows and movies.
Content
The second important point in your decision-making is the content available on each platform. Netflix and HBO Go produce original content that cannot be found anywhere else. A show like Game of Thrones for HBO was a huge market pull during the show's peak. Netflix also had original shows like Orange Is the New Black and plenty of movies and documentaries.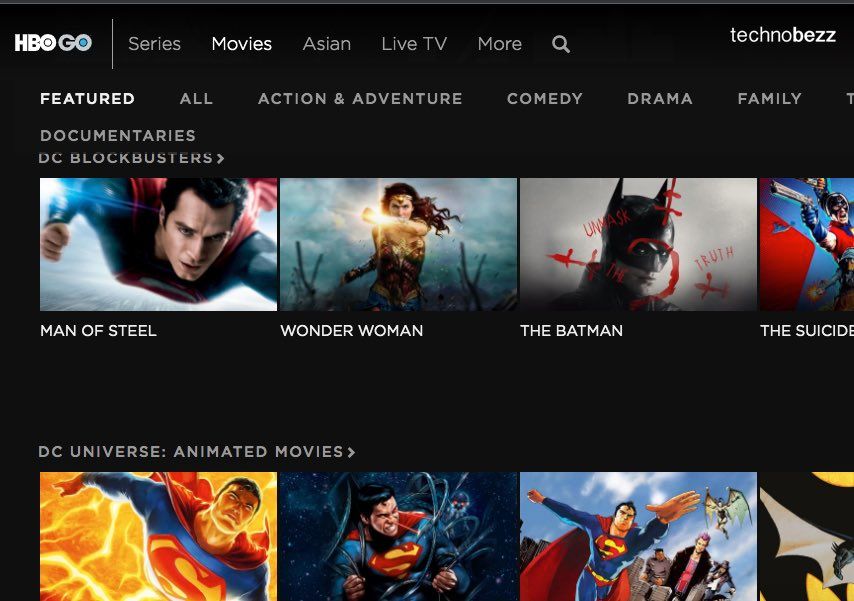 But of these two, only Netflix sources content from other distributors to offer more to its subscribers. The availability of outsourced content is a big attraction since it allows them to get classics. With more than four thousand titles to choose from, including classic and trending shows, with some available in 4K resolution, a Netflix user has a higher quality experience.
Content on HBO Go is only available in 1080p, assuming the internet connectivity is strong enough. Additionally, both platforms will allow you to download content to watch later. These downloads can only happen on the streaming service.
Devices to watch on
Both streaming services are available on most devices; even where they are not, there is always a solution. For example, if you don't have a smart TV, you can easily use a Chromecast to convert your non-smart TV into a smart TV.
Nevertheless, these are some of the devices you can use to enjoy the two streaming services: Amazon Fire TV, Roku, Android, and iOS smartphones, PS4, Android TV, Chromecast, and Apple TV. Generally, the most recommended device for both Netflix and HBO Go is Apple TV.
Which is better?
With Netflix's free 30-day trial, it is the perfect opportunity to sit, watch and decide whether it's the streaming service for you. The best way to decide on either of them is to use them and then stop paying a subscription to the one that doesn't suit your taste.
Join our newsletter 🎉
Subscribe to our newsletter and never miss out on what's happening in the tech world. It's that simple.
Latest Tech News

Exclusive Tech Deals