In case you face a problem 'Gallery Has stopped', don't worry, because this can be easily
In case you face a problem 'Gallery Has stopped', don't worry, because this can be easily solved. This is an issue with the applications on your phone and nothing more than that. Since this bug mostly takes place after the updating of the device software, the majority of the users tend to think that this problem is caused by the firmware on the phone, which is not always the case. 
In most cases, this annoying problem might be as a result of some of the corrupted files that are always on standby waiting for their clearance. This is the most advisable action for you to take in order to overcome this problem that might be troubling you. You are supposed to have both your cache memory and all other gallery data in your gallery app for your Galaxy S3 to work perfectly.
The best possible ways on How To Fix "Unfortunately, Gallery Has Stopped" Error On Samsung Galaxy S3 are listed here.
Gallery

Has

Stopped

"

Error

On

Samsung

Galaxy

S3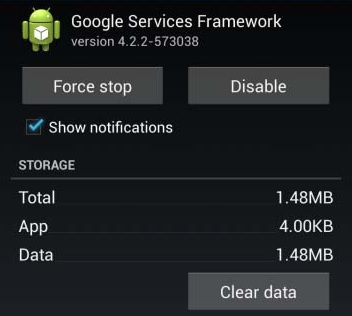 Method 1: Clear cache and data from gallery app
See also: How to fix slow charging problem on Galaxy S3
On

the

'Home

screen'

of

your

Galaxy

S3

pull

down

the

Notification

bar.

Navigate

to

your

setting

icon,

which

is

located

at

the

upper-right

corner

and

select

the

More

icon.

You

should

then

go

to

the

Application

Manager

and

select

it.

You

can

then

scroll

to

the

left

or

even

to

the

right

in

order

to

choose

All tab.

M

ove

to

the

Gallery

section.

Tap

Force

Stop

button.

Select

clear

data

and

then

go

to

OK

and

click

on

it.

You

should

then

go

to

 Cl

ear

cache

and

select

it.
Once this is done, your phone will be okay and will now start functioning well. Following these easy steps, one can easily fix "Unfortunately, Gallery has stopped" error on Samsung Galaxy S3. However there are other ways as well to fix up this issue and in case the above method does not work out for you, move to the next method.
Method 2: Remove SD card
Sometimes SD card can be the reason of this issue. In case the hardware or any of the contents of the SD card is corrupted and you are trying to open, copy or delete the pictures that are situated in the external SD card, it will give such issue then. So, what you are required to do is just take out the SD card and check if the issue persists or it vanishes. In case you do not face the same issue, then the suspicion is right.  So, you need to save the photos in some other device after which you need to reinsert the external card and format it.
Method 3: Factory reset
If all other processes fail to resolve the issue, factory reset is the ultimate option that restores the factory settings along with removing all the bugs that are interrupting the normal operation in Galaxy S3. But take a backup first as this process will erase everything.
Once you are done with the backup, head to Settings > Backup & reset> Factory data reset and the device will restart.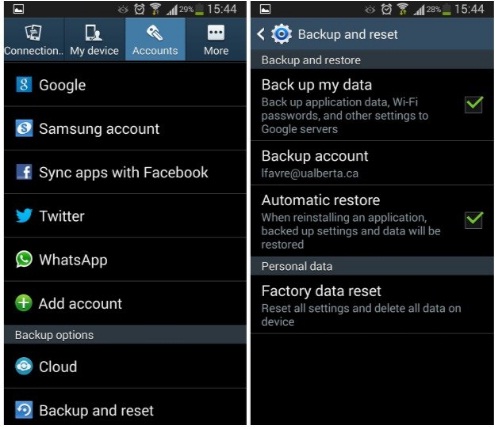 These are the methods to solve the gallery has stopped issue on Galaxy S3, try following them one by one and it will help you get rid of the issue with ease.
---