Motorola's Moto X is a packed-up smart phone with lots of features, and it is one of the best smart phones in the recent market for its design and features. However, some users have reported that the GPS not working on Moto X. According to them, the GPS is not able to find the correct location and is also unable to update the third-party apps properly.
If you have purchased Moto X, then you also may face the GPS not working on Moto X problem as like other users. And it's really problematic when you need to use GPS to go any unknown place.
However, here are some potential solutions for the GPS issue, and you can follow them if the problem occurs on your Moto X phone.
See also-How To Fix Moto X Freezing Problem
Solution

for

GPS

not

working

on

Moto

X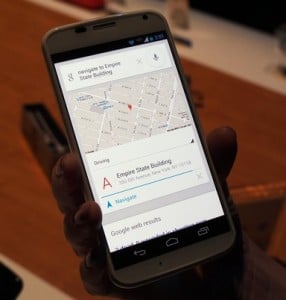 1. Try to switch off your Moto X and again switch on or press and hold the Power key and choose the Airplane mode. Then turn it off.
2. Open Settings on your phone, and then go to Location Access. Play around with the settings and see what gets best results. Go to Wi-Fi and Mobile Network Location and turn them on if they are not. Also you need to keep GPS on.
3. Try to download GPS status and Toolbox app from here. There you will get some more information. You can use this GPS status and Toolbox app to reset your GPS and can also fix it if you have a problem.
4. If the GPS not working on Moto X problem problem is not solved after following the above steps, then there is a possibility of the hardware problem on your phone, and it's better to contact with the retailer or Motorola and discuss further. If possible ask them for a replacement.