You are the head of Windows Phone Division within Microsoft, and decide that it's time to go and enjoy a well deserved holiday. You don't get any kind of holiday, but one that lasts 1 year. Somehow, you get in Kyoto, one of the oldest and most beautiful cities of Japan and decide to do a photo and distribute it on Twitter. But you make a huge mistake because you just revealed that you're using an iPhone. Ladies and gentlemen, Joe Belfiore, the person explaining the various reasons why the phones running Windows Phone OS worth your money, uses a device manufactured by one of the rivals.
Hey, strangers! Today in Kyoto we stumbled across a HAIR SHRINE! I paid my respects, thinking of all of you! pic.twitter.com/BpsfA4lHKJ

— Joe Belfiore (@joebelfiore) January 26, 2016
Some would say that, after all, a person is free to use any kind of device. But in this case, things are different. When you are one of the main people involved in a project, you have a duty to give people confidence in your product(s) by any method (in this case, we are talking about using a Windows Phone terminal).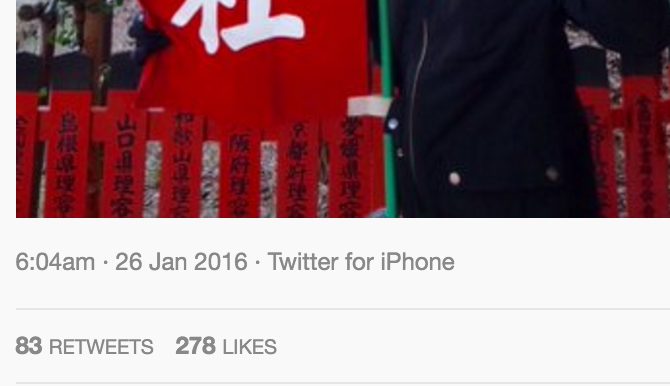 This accident, of course, resulted in people posting more or less pleasant comments, in which Eric was criticized for not improving enough the Windows Phone. Meanwhile, he continued to respond to the Twitter users, saying the picture was made with a Sony RX-100 camera and later on transferred to an iPhone.
Some time ago, Sergey Brin promoted Google Glass by wearing the device to all events. In the meantime, he gave up on the glasses, but it still displayed more confidence in his own product than Belfiore.
Join our newsletter 🎉
Subscribe to our newsletter and never miss out on what's happening in the tech world. It's that simple.
Latest Tech News

Exclusive Tech Deals