Sponsored Post
No matter what your attitude towards Chinese smartphones previously was, rest assured the top Chinese cheap mobile phones will blow your mind. There are three essential reasons to consider Chinese smartphones for your next smart device being:
       – Fair price for ultimate set of options;
       – Sustained peak performance ensured with powerful hardware;
       – Unique design and innovations in one item.
This short review will present you the hottest top Chinese mobile phones introducing you to the world of mobile innovations. All of them are available at Flosmall mobile store at the best price ever. The store guarantees original devices, free worldwide shipping, and most frequent updates. So you can get the latest mobile devices just announced but already available for sale at http://flosmall.com/.
Neo
Neomobile company is an expert of mobile commerce and a leader of mobile entertainment technologies reproducing the most recent innovations in top phones from the brand. If you are one of the most fastidious mobile users starving for maximum a smartphone can give you then Neo mobile phones are exactly for you.
Neo N003 is one of the most wanted phones from the Neomobile brand. It is a device that will meet all your fancies and needs. The innovative device features flawless peak performance ensured with Cortex A7 1.5GHz quad core processor and 2Gb RAM. The phone is equipped with 5.0" Full HD IPS multi-touch display for astounding graphics and gaming solution. Powerful hardware evolves the phone into a strong 3D gaming platform. The phone is run with Android OS 4.2.1 version that allows a user to customize a device with apps and widgets. Rear camera of 13Mp enables a user to make HQ photos with the simple movements. The 5mp front camera turns the device into an essential gadget for new generation social networking with the low price.
Also, we want to show you the new product of this brand NEO M1. The design is good, stuffing is also good for really low price, details and review you can watch on Flosmall.com.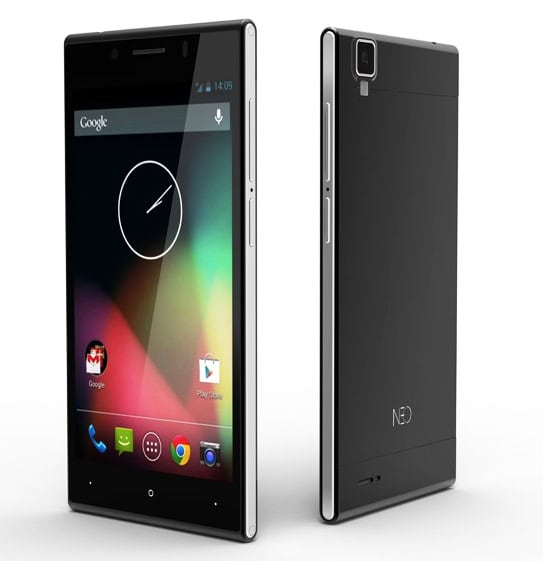 NO.01
NO.01 mobiles are the perfect solution for those mobile phone users who opt for maximum performance but know the meaning of price to quality ratio and realize that top world mobile brands put a massive share of brand cost into the price of the device. It is quite different with NO.01 S7.
This smart device is equipped with 1.3GHz quad-core processor coupled with 1Gb RAM and 8Gb ROM for rather fast data processing and sustained peak performance. The memory storage supports cards up to 64Gb capacity. 5.0" IPS QHD screen ensures brilliant viewing experience. Even if a picture is timed zoomed still the device will provide the clearest image. A 13mp camera featuring powerful night shoot option will enable you to go back from the professional camera as the large 2.2 aperture guarantees the greatest quality of photos. The NO.01 S7 smartphone is driven with Android OS 4.2.2 which is optimized and concise. In addition to great performance options, the device features waterproof and dustproof case. The price starts at 155USD.
DOOGEE
Ultra thin design, the true octa-core processor, and F/2.2 large aperture are the prime features of the next Chinese mobile developer – DOOGEE. The hottest DOOGEE smartphones (example DOOGEE DG550) are stylish but simply designed, powerful enough to cope with extra multitasking being one of the greatest options which the producer has enhanced not only with 1Gb RAM but with a display simultaneously accepting information inputs from ten points of the screen.
The display is a hybrid of OGS full lamination and IPS technologies ensuring unprecedented, sharp and clear imaging in the brightest colors. Android 4.4 (Kit Kat) drives the device with improved voice search, voice control, and UI options. In comparison to the devices of the globally renowned brands the DOOGEE smartphones are optimum solutions for the best price at Flosmall mobile store starting from 177USD.
Star
Star phones are the smart devices to consider for the users who opt for maximum a mobile smart device can ever provide. One of the brightest examples of the Star brand is Star S9 being available at Flosmall store at 278USD.
The device features a true octa-core 1.7GHz processor coupled with 2Gb RAM enabling a smooth running of the most demanding games, apps, and multimedia content at once. Standard for the class cameras of 13MP and 5MP enable a user to take HQ photos under any conditions of low light, night or in motion mode. Colored back shells will let you instantly change the style of the device according to your mood and lifestyle.
Disclosure: We receives compensation from this article  We test each product thoroughly and give high marks to only the very best. We are independently owned and the opinions expressed here are our own.
[/box]