Featured in this article (opens in new tab)
A 49-inch TV is an ideal size for a television in a medium-sized room. The right size makes this television one of the most opted sizes. Hence, it is no wonder that most popular TV manufacturers offer televisions of this size.
Buying Guide
They may not offer high-tech features like 4K televisions, but they come with most of the features you would expect from your television. However, some have a few specifications for their 4K counterparts. One of the biggest advantages of a television of this size is that the price is often quite affordable and will not burn a hole in your pocket. Most 49-inch TVs allow you to place them according to your viewing convenience or space availability. They can be placed on a flat surface with the detachable stand/stands or mounted on a wall. This list serves as a buying guide for you to make an informed decision, and it comes with some of the best 49-inch TVs.
One must look for the following:
Type of display
Compatibility with Roku, Fire TV, and Chromecast
Internet connectivity options
Picture quality
HDMI and USB ports
Extended protection
Supported applications
There are many models to choose from, and we are sure you will find the one just perfect for your desires and budget. Let's dive in.
See also: Top Best Chromebook Games
Top Best 49-inch TVs
49.5-Inch Smart TV for Entertainment and Gaming Needs
V-Series HDR Smart TV by Vizio
Check Price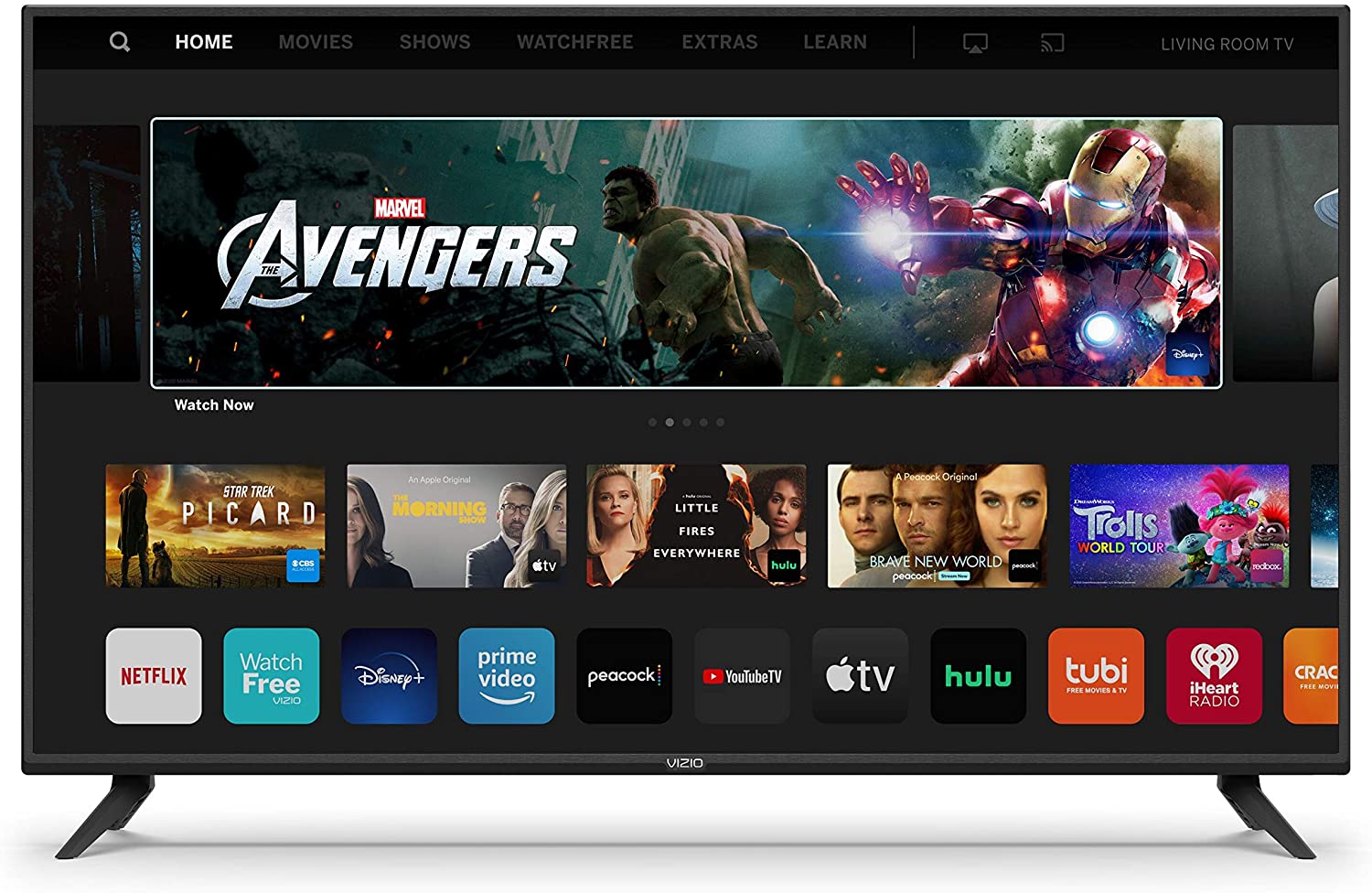 The Active IQ processor of this smart television makes it an ideal product for those who look for power-packed and fast performance. This 49-inch smart television makes automatic brightness adjustments at the pixel level for accurate pictures with contrast. It is compatible with PlayStation and Xbox One, making it a value-for-money product. It has a powerful v-gaming engine for this purpose.
It offers an HDMI option for connectivity. For those who are fond of entertainment, the product brings a special package of news, television shows, and movies specially curated to address the needs of different individuals. The best part about the package is that it is free of cost. Besides the remote control, the product comes with a stand and power cable included in the package for users' convenience.
It comes with a powerful processor that meets users' gaming and entertainment needs.
It has a specially curated package of television shows, news, and movies according to the needs of individual users.
Power-packed performance
Meets the needs of gamers
Auto-adjustment for brightness
A specially curated and free entertainment package
Compatible with only US voltage and outlets
Stability-related issues
Versatile 49-inch Outdoor Smart TV for Low-Light Settings
Aurora Sun Outdoor Television by Furrion
Check Price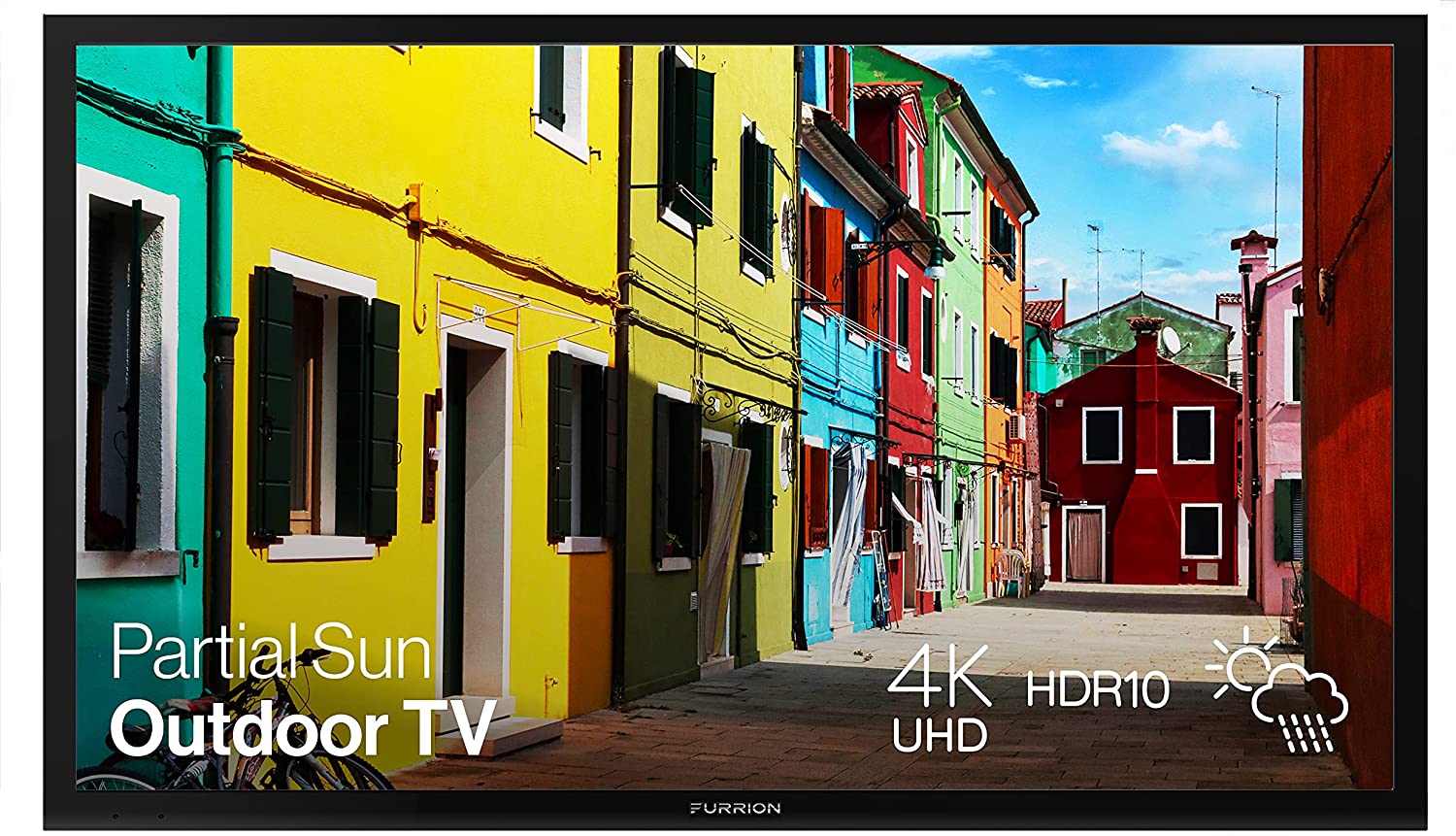 Available in 49-inches and in a wide range of other sizes, this smart outdoor television by Furrion comes with three connectivity technologies (HDMI, USB, and RF). The different sizes in which the product is available, apart from its 49-inch version, are 43", 55", and 65". The improved HDR display in 4K resolution is one of the hallmark features of this smart outdoor television. Due to this feature, it efficiently displays all images with greater details.
One feature that makes the product the real deal is its versatility. It is designed for versatile use in outdoor settings such as porches, backyards, and patios. Its adaptive brightness enables users to view high-quality images outdoors in low-light conditions. In addition, it has secure weather-tight media which keeps it safe in all weather conditions.
It is compatible with various outdoor settings and designed for use in all weather conditions.
It delivers clear sound and images with detail even in low-light conditions.
Compatibility with popular connectivity technologies
HDR display with 4K images
Versatility in different outdoor settings
Designed for all-weather conditions
Anti-glare display
Lacks Wi-Fi connectivity
Stability issues
A 49-Inch Outdoor Television with Auto Brightness Adjustment Feature
1500 Nits Smart Outdoor Television by Kuvasion
Check Price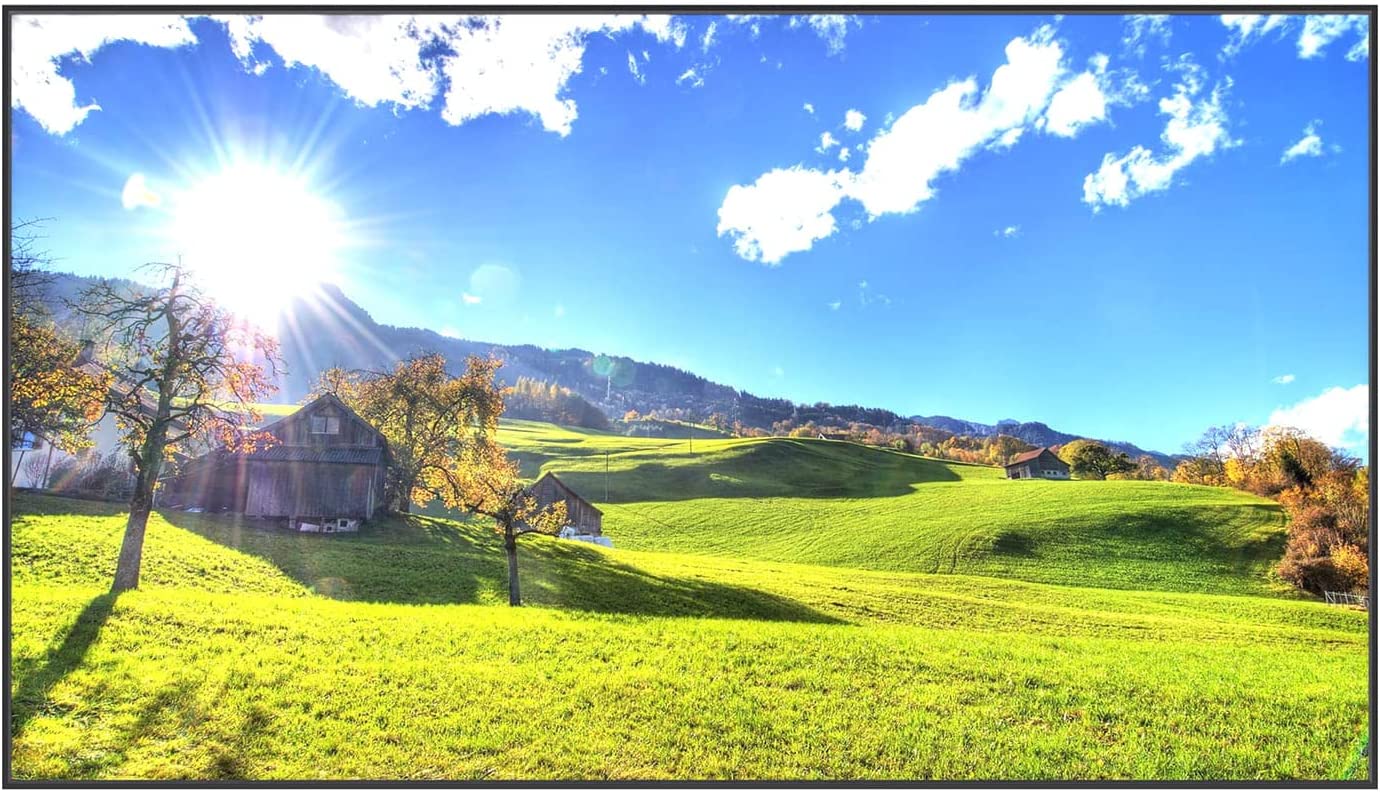 This 49-inch smart outdoor television by Kuvasion is designed for use in different light conditions. Whether you watch it when the sun is fully or partially out, the product, with its best viewing angle and anti-glare technology, will give you the best experience of viewing images. Its ability to auto-adjust its brightness makes it one of the best TVs for outdoor settings.
The product supports a wide range of connectivity options. This includes Wi-Fi, RJ45, USB, and HDMI. It has several built-in applications that are useful for those who value their entertainment needs. Some of the built-in applications include Twitter, Facebook, VUDU, YouTube, Netflix, and more.
It is designed for use in different light conditions and has anti-glare technology for an invaluable viewing experience.
It comes with some useful built-in apps and supports popular connectivity options.
Best viewing experience in all light settings
Support for popular connectivity options
Useful built-in apps
Universal TV wall mount and external 40W soundbar
It doesn't have a user manual
Roku incompatibility necessitates the use of multiple remote controls
A 49-Inch LED Smart Television for the Ultimate Entertainment
Sony XBR49X800H LED Ultra HD Television
Check Price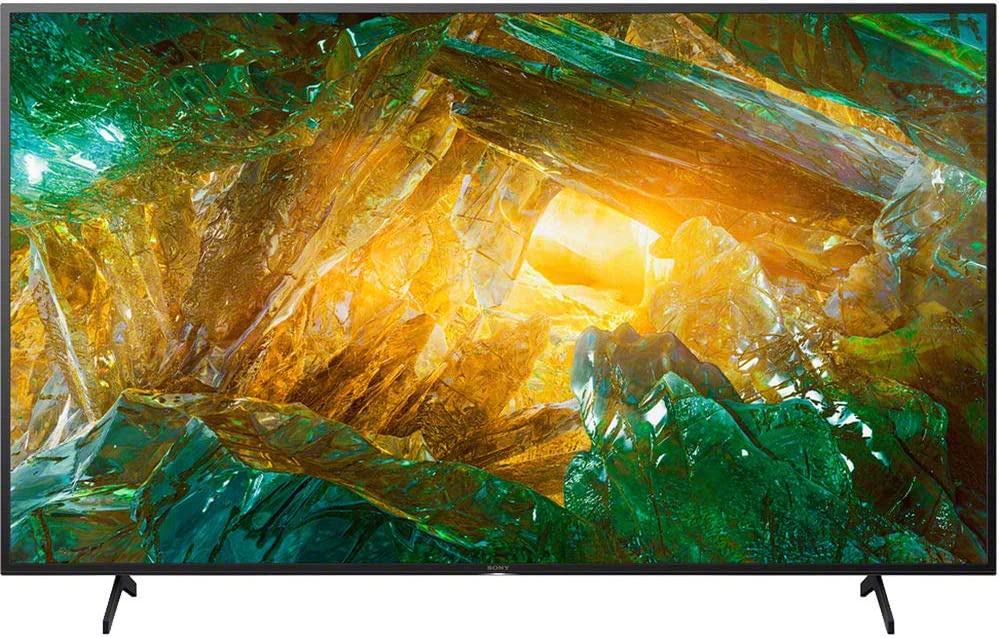 The 49-inch LED Ultra HD television by Sony comes with an upgrade to its older version. It provides real entertainment with 4K high-quality pictures and sound quality to those who remain glued to their television sets throughout the day. The multi-dimensional sound gives an immersive entertainment experience to users and gels well with its fine aluminum finish.
Loaded with a powerful processor, this product from Sony brings a wealth of applications for users. It is compatible with more than 5000 applications from different categories. Whether you launch Netflix or any other application on this smart television, you can expect them to start in a few seconds without any lag.
Why Should You Buy This?
It produces high-quality image output in HD and 4K and clear surround sound.
It is compatible with a wide range of applications and starts them quickly in just a few seconds after their launch.
Pros
High-quality image and sound output
Powerful processor
Compatibility with 500+ apps
Quick start of applications
Extended 1-year protection
Cons
Doesn't have Alexa
Less durable than other products
49-Inch Smart Ultra HD TV with a Powerful Processor
X950H Smart Ultra HD LED Television by Sony
Check Price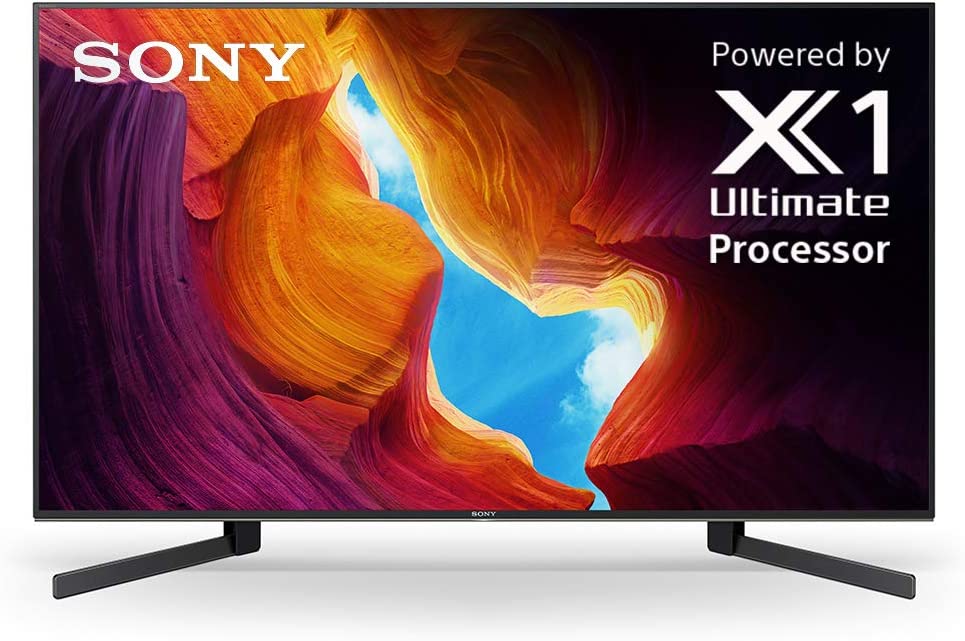 Equipped with Sony's best processor, this 49-inch monster analyzes the clarity, contrast, and color before displaying them to users. It supports 4K gaming when connected to a PlayStation. It has a dedicated gaming mode that will give you a smooth gaming experience.
This Alexa-enabled device has a tri-luminous display to give you excellent picture quality and the vivid details of every image you see on the screen. This will boost your entertainment experience and take it to the next level. You can use your voice to control the television set with Google-Assistant support.
This product has the best processor from Sony and delivers the best performance to meet users' entertainment and gaming needs.
It is equipped with a tri-luminous display, enabling it to show the details of every image with amazing clarity.
Triluminous display
Best processor
Support for 4K gaming
Compatibility with Alexa
Compatibility with Google Assistant
Doesn't support HDMI 2.1
Vulnerability to display-related issues
49-Inch Ultra Smart HD Television with Alexa Support
QN49Q70RA / QN49Q7DRAFXZA Ultra Smart HD Television by Samsung
Check Price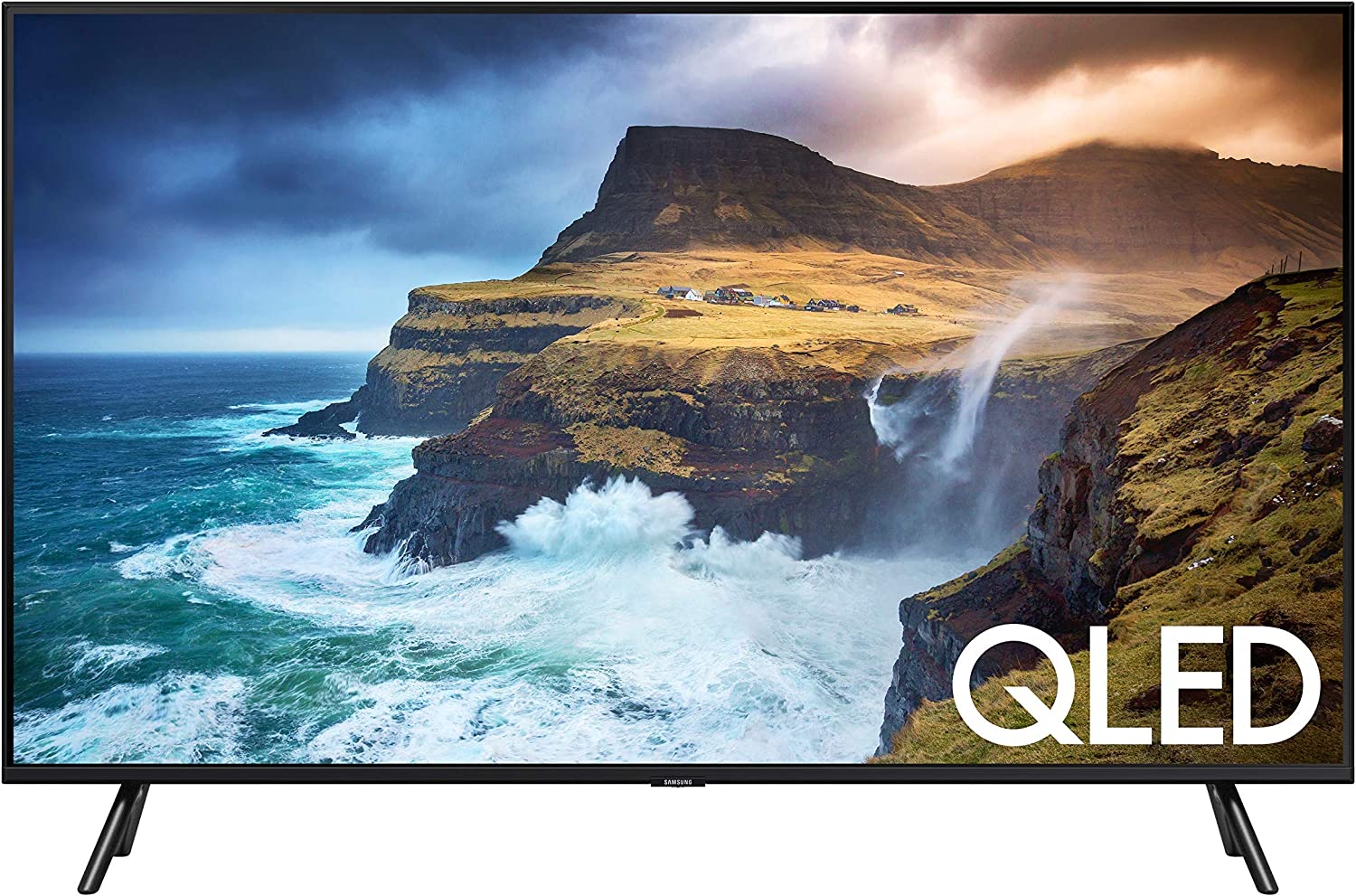 This 49-inch ultra-smart HD television is armed with a Quantum Processor 4K. Due to the availability of this powerful processor, the Samsung product showcases elegant colors and sharp details of images. The enhanced contrast gives the best TV viewing experience to users. You can bank on the immersive viewing experience of the product to meet your entertainment needs and provide you with the invaluable experience of viewing TV on any given day.
If you are fond of viewing the real colors and vivid details of what you see on TV, this product is worth the money for you. It can intelligently fine-tune black levels and colors to accurately display pictures with details. The product comes with all the requisite accessories in the package. These include a remote, a stand, a power cable, and a Samsung smart control.
Why Should You Buy This?
It has a Quantum Processor 4K which showcases refined colors and provides the best TV viewing experience.
It can auto-control the contrast settings to provide an enhanced display.
It is compatible with Alexa and allows users to control different functions through voice commands.
Pros
Refined viewing experience with vivid color details
Intelligent fine-tuning of contrast
Compatibility with Alexa
Includes all accessories within the package
Cons
Issues with internet connectivity
Less durable compared to other products
Conclusion
Many manufacturers offer 49-inch televisions with various features. Based on the features provided, the television price also changes accordingly. While some televisions offer only Full HD or Ultra HD displays, a few counterparts offer you 4K displays. These are undoubtedly a bit more expensive than the Full or Ultra HD devices. They best meet the needs of people who use their TVs primarily for watching movies and/or playing games. Those who want the streaming option of a large number of TV shows and movies with Roku TV, Fire TV, or the like must check out gadgets that support this functionality.
Similarly, those who wish to instruct their devices on what to do using voice commands must opt for televisions with voice-based remote controls. If space is a constraint, it is worth thinking of opting for a television with a thin bezel. Meanwhile, viewers who enjoy playing Blu-ray discs must check out gadgets with an HDMI port that supports HDCP 2.2. Analyzing all these aspects can help you shortlist the right entertainment device that meets your needs.