Technobezz is supported by its audience. We may get a commission from retail offers
Gone are the days when owning a smartphone was a luxury. Today, there are smartphones to meet the requirements
Moto G Stylus Long-Lasting Battery Smartphone
Samsung Electronics Galaxy A42 Durable Battery Smartphone
Blackview A80 4200mAh Battery Smartphone
Table of Content
Gone are the days when owning a smartphone was a luxury. Today, there are smartphones to meet the requirements of just about anyone. While some manufacturers, like Apple, still offer their handsets at a high price, several others have smartphones at almost any price point.
Buying Guide
What makes things interesting is that some of the low and medium-budget devices have as good specifications as or at least very close to their high-end counterparts.
Android smartphones are the most sought-after today followed by iPhones. There is a multitude of options available for you to decide on what would work best for you without burning a hole in your pocket.
This list attempts to help budget smartphone seekers make an informed buying decision. Without further ado, let's see some of the best budget smartphones.
See also: Best dustproof and waterproof smartphones rated IP67 or IP68.
Best Budget Smartphones
6.8-inch Display Smartphone with Built-In Stylus
Moto G Stylus Long-Lasting Battery Smartphone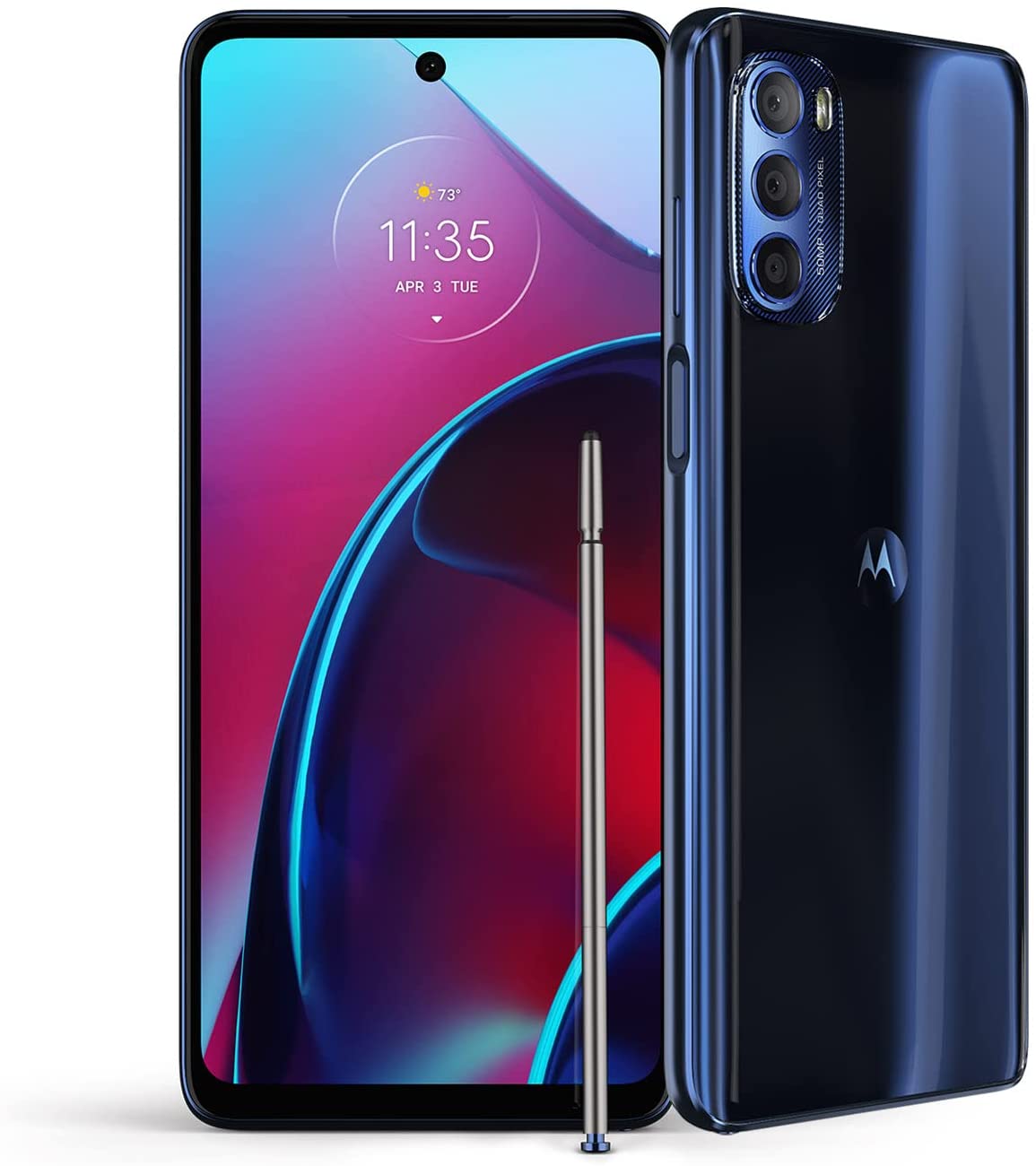 Available in five different color options (black, metallic rose, white, twilight blue, and emerald), the Moto G Stylus features a sleek and sophisticated design that catches your attention instantly. The device comes with a built-in Stylus pen that works very smoothly across the display screen. At 6.8-inches, the screen is quite big and offers a very good visual output. The 5,000mAh battery enables you to use this for almost two days on a single charge.
If battery life is your primary concern, investing in this device would be a very good idea.
Also recommended for those who had been looking for a moderately priced smartphone that comes with a Stylus pen.
Stylus pen support
6.8-inch HD screen
Robust battery life
Available in multiple colors
Limited charging speed
Single speaker system
Affordable Smartphone with Great Connectivity Features
Samsung Electronics Galaxy A42 Durable Battery Smartphone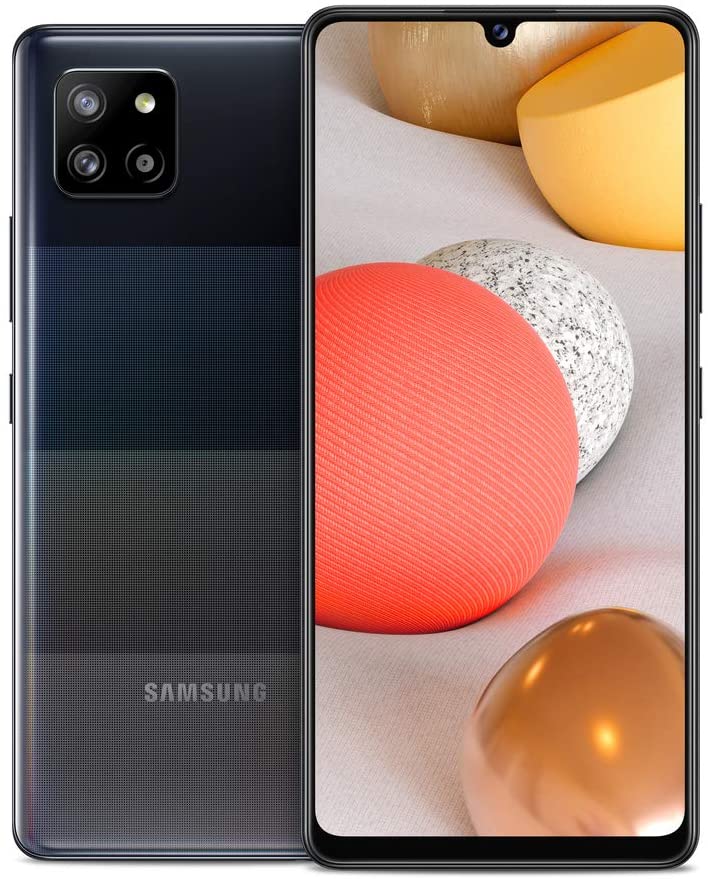 The Samsung Electronics Galaxy A42 comes with a 6.6-inch OLED screen that offers high-definition images and makes the experience of watching movies, browsing the internet or doing video calls fun and memorable. The 5,000mAh battery ensures you do not have to charge the phone frequently despite extensive usage. The Snapdragon 750 is not the best processor around but despite that, you will have a lot of issues with the overall performance of the device.
The most suitable option for those who have been looking for a budget-friendly smartphone that offers them the scope to connect multiple peripherals at one time.
Also a good option for those who wish to own a smartphone that has adequate camera features.
Strong security features
Good battery support
Expandable memory support
Satisfactory camera performance
Low screen resolution
The processor runs slow at times
Budget Smartphone With Four Camera Setup
Blackview A80 4200mAh Battery Smartphone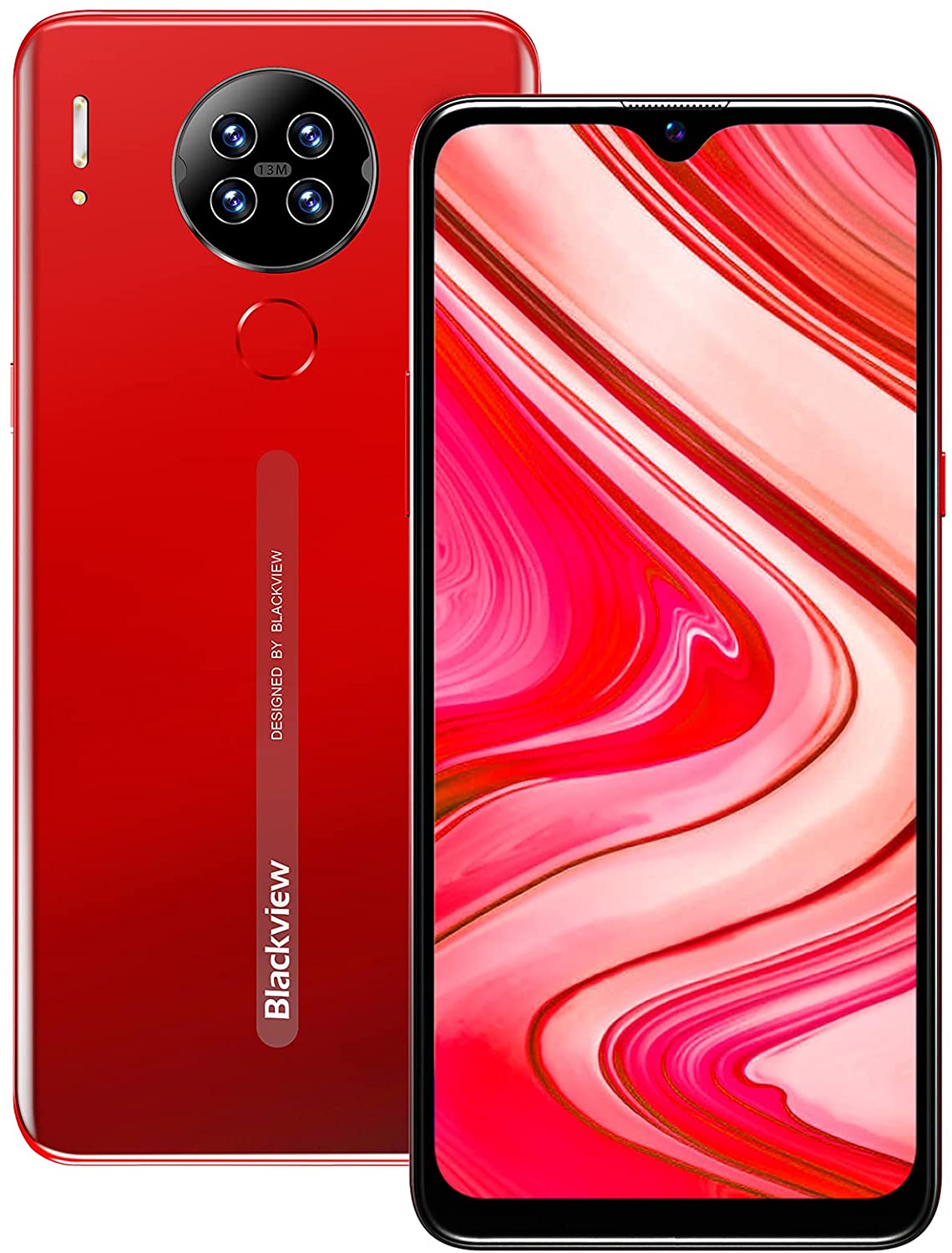 You don't expect a four-camera setup in a modestly priced smartphone but that's exactly what you get here. The Blackview A80 comes with a capacitive touchscreen and security features like a fingerprint sensor and Face ID detection. The kind of features you are offered makes you forget the fact that it is a budget smartphone. The design is appealing to one's eyes and it is available in three distinct colors – red, blue, and black.
On the flip side, the phone offers limited storage space. This is something that should bother those who like to store a lot of data on their devices. You do get an expand the memory with the help of an SD card though. The 6.21-inch display screen has an aspect ratio of 19:9 and produces good quality images. At 0.4 pounds, the phone is quite lightweight and easy to handle. The fact that this device runs on MediaTek Helio P25 processor and the presence of Android 10 ensures smooth and fast performance.
This budget smartphone comes with as many as four camera lenses and that's a good reason for a photography enthusiast to invest in it.

It is an ideal smartphone for those who are on a budget and are looking for high-utility features.
Fast and reliable processing unit

Good security features

Four camera setup

Powerful battery
Limited internal storage

No 5G connectivity support
Affordable Smartphone with Strong Battery Life
Moto G Power Dual Stereo Speaker Smartphone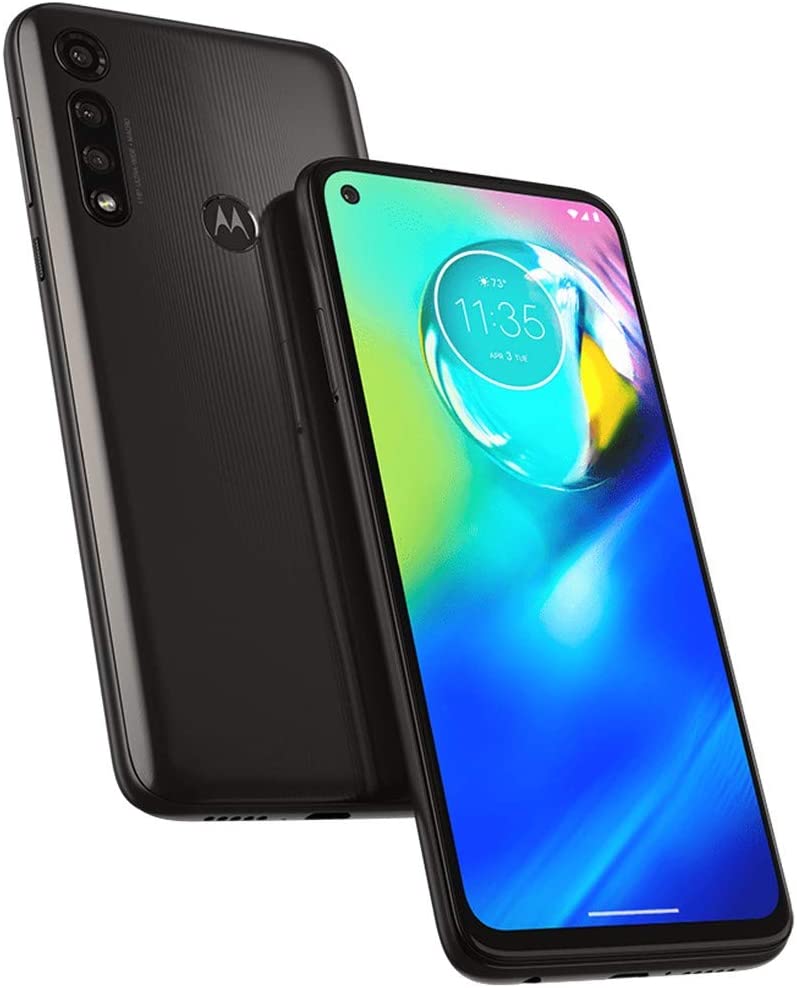 The 6.6-inch LCD screen offers a resolution of 1600x720 pixels and is ideal for consuming video content. While the screen is quite big, it should have been a little brighter and more reflective. On the top of the phone, you will find a headphone jack that has gone missing from most modern smartphones. The dual stereo speakers and a USB-C charging port can be found at the bottom. There is also a very sensitive fingerprint sensor that is placed right under the volume rocker.
Motorola smartphones were synonymous with metallic frames but this device has a plastic structure that proves to be fairly durable. It is a long-lasting phone but perhaps, not something that you can expect to last for several years. The QualcommSnapdragon 662 chipset, that it runs on, is responsible for its fast and smooth operation. The phone comes with a noise cancellation feature and the overall audio quality is quite good.
Why Should You Buy This?
If you have been looking for a smartphone with huge battery life and priced moderately, then this would be a good device to invest in.

Also recommended for those who prefer their smartphone to emit crystal clear audio output while talking to somebody on the phone or listening to music.
Pros
Dual stereo speakers

Noise cancellation feature

48 MP primary lens

Comes with a fingerprint sensor
Cons
Dim display screen

Plastic frame
High-Utility Smartphone with Face Unlock Feature
Google Pixel 4 Vibrant Display Screen Smartphone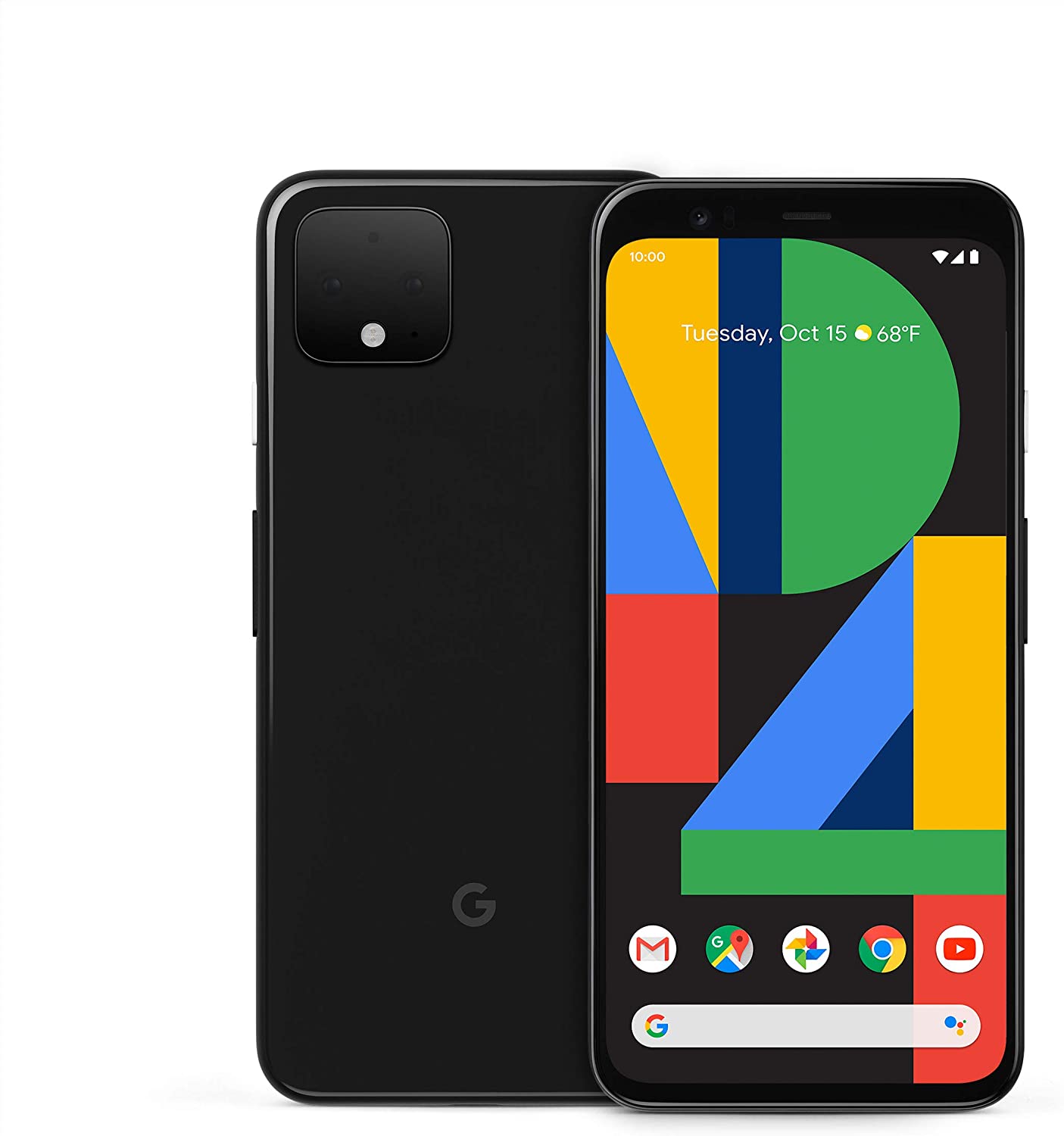 While its camera performance remains the most attractive feature of the Google Pixel 4, it has several other features that make it highly desirable in the budget smartphone segment. The display screen, offering a 90Hz refresh rate, produces great quality images. The telephoto lens on this camera is bound to impress you with the quality of pictures it manages to take.
A major letdown with this phone is its underwhelming battery life. The hardware still needs some improvement. One of the standout features of this phone is its HDR Plus feature which enables you to put together multiple pictures as a single image. There is also the Ambient EQ feature that adjusts the white balance automatically as per the changing lighting conditions.
Proves to be a good investment for those who are looking for a good quality camera phone with some modern features that prove to be helpful while taking pictures.

The phone has a vibrant display screen that should appeal to those who use their phones extensively to stream movies.
Great camera features

Colorful display screen

Charges quickly

Comes with a telephoto lens
Average battery life

Hardware is not durable enough
Thoughtfully Priced Smartphone with 5050 mAh Capacity Battery
Xiaomi Redmi Note 10 Pro 6.67-inch Screen Smartphone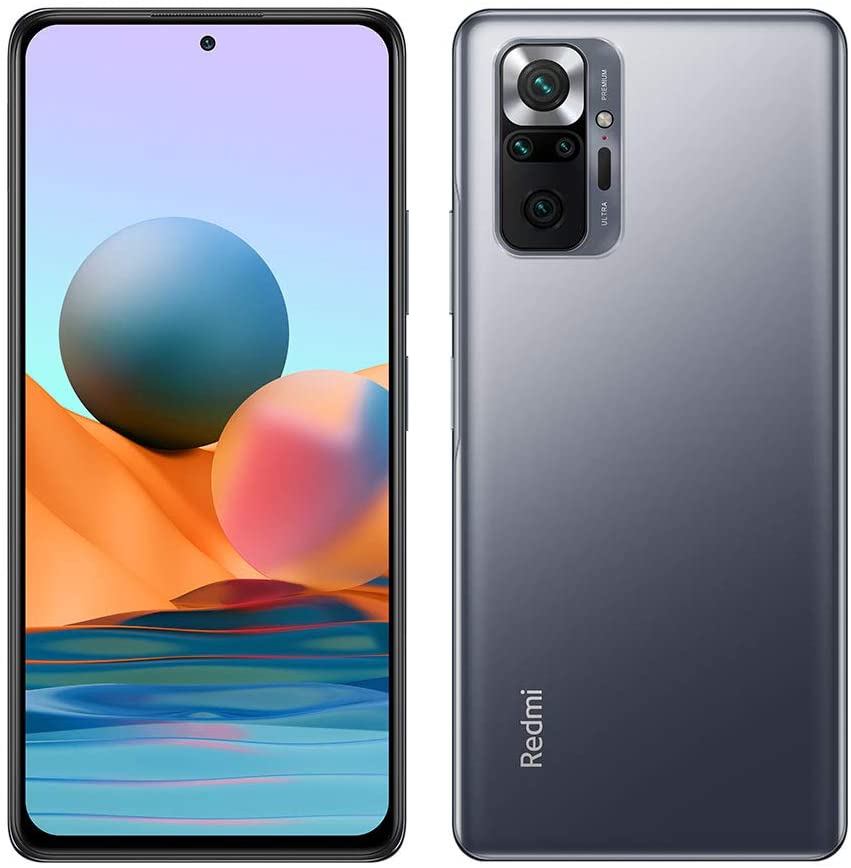 Armed with a 6.67-inch touch-enabled display screen, a 5050 mAh battery and Android 11, the phone offers fast performance along with highly modern features. The strong battery life offered by it is one of its most prominent features. The device has a dimension of 164.50 x 76.15 x 8.10mm and a weight of 192 grams.
Along with 4G network support, the phone offers multiple connectivity options including a USB Type-C port, GPS and Wi-Fi 802.11. On the front, you get a 16 MP sensor that is apt for taking selfies. Though the phone comes with a limited internal storage capacity of 64 GB, there is an option to expand it up to 512 GB with the help of a microSD card.
Why Should You Buy This?
If you are looking for a moderately priced smartphone with a large screen and a big battery life, this would be a good device to invest in.

The phone offers a wide variety of sensors including an ambient light sensor, accelerometer, magnetometer, fingerprint sensor, and gyroscope.
Pros
Robust battery life

33W fast charging

Powerful processor

Multiple connectivity options
Cons
Limited internal storage

Inadequate thermal management
Budget Smartphone with a Triple Camera Setup
Ulefone Note 9P Facial Unlocking System Smartphone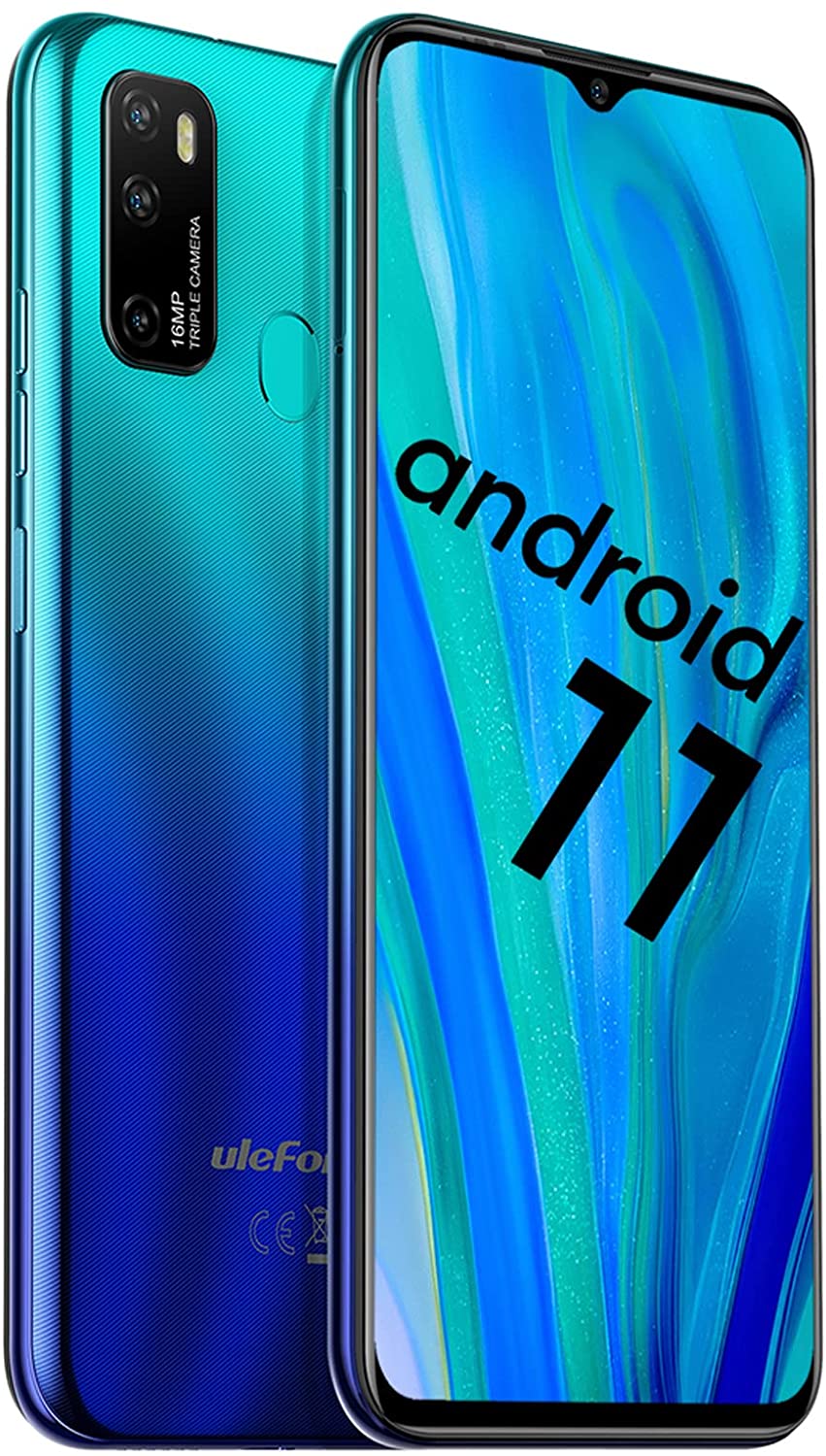 With the price at which the Ulefone Note 9P comes atone is pleasantly surprised to see it equipped with advanced security features like a fingerprint sensor and facial unlocking system. The 4500 mAh battery gets charged quickly and if you use the phone moderately, the battery could last for as long as three days.
The device weighs 188 grams and its dimension is 166 x 76.7 x 9.2 mm. You will have no issue using a 2G, 3G or a 4G SIM on this phone but it doesn't support 5G connectivity. The display screen is 6.52 inches wide and is touch-enabled. The device uses a Mediatek MT6762 Helio P22 chipset and runs on Android 10.
Why Should You Buy This?
Those looking for a moderately priced smartphone with great security features should invest in it.

A good investment for those who are looking for a smartphone that could provide great battery backup.
Pros
Facial unlocking system

Long-lasting battery

Moderate pricing

Large and vibrant display screen
Cons
Not waterproof

No NFC connectivity
Affordable Smartphone with Attractive Design
Moto E Durable Build Quality Smartphone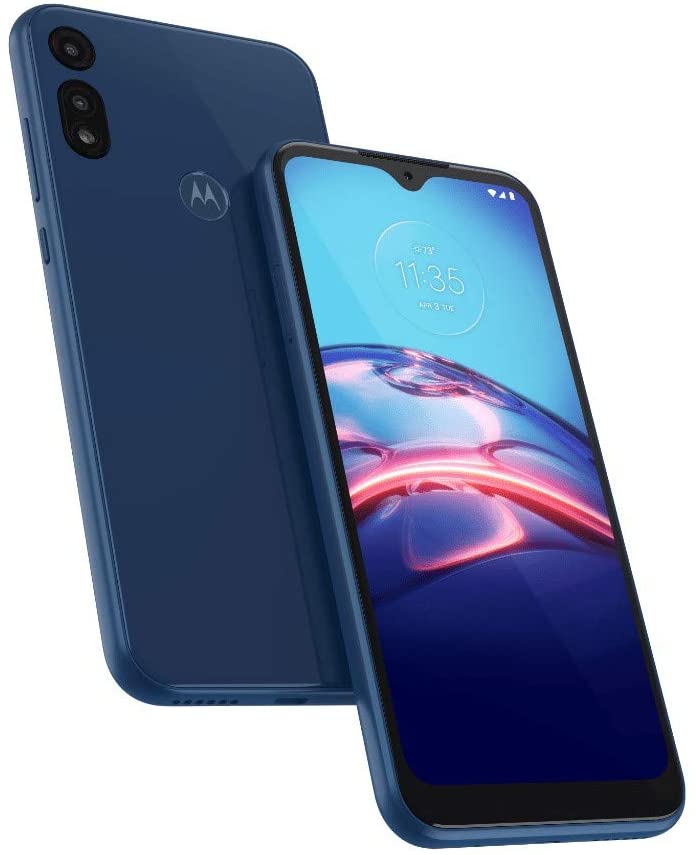 The Moto E features a design that is both durable and attractive. The device is compatible with multiple carriers and doesn't disappoint when it comes to its performance. The well-built chassis assures you of strength and durability. One of the things that make this a valuable phone is that it is compatible with all the carriers operating in the United States.
Available in two color variants (blue and pink), this phone boasts a very attractive design that catches your attention instantly. Holding this device and carrying it around is very convenient owing to its dimension (6.3x3.0x0.3 inches) and weight (6.6 ounces). The 6.2-inch LCD screen offers a resolution of 1520x720 pixels and an aspect ratio of 19:9.
Why Should You Buy This?
Those who switch their carriers frequently and need a smartphone that would be compatible with all of them should go for this device.

If you have been looking for a smartphone that looks great and can last for several years, then investing in this device would be a wise decision.
Pros
Durable and stylish design

Comes with a headphone jack

Compatible with multiple carriers

Highly responsive fingerprint sensor
Cons
Average camera performance

Limited storage capacity
Well-Priced Smartphone with Long-Lasting Battery
Samsung Galaxy A31 HD Display Screen Smartphone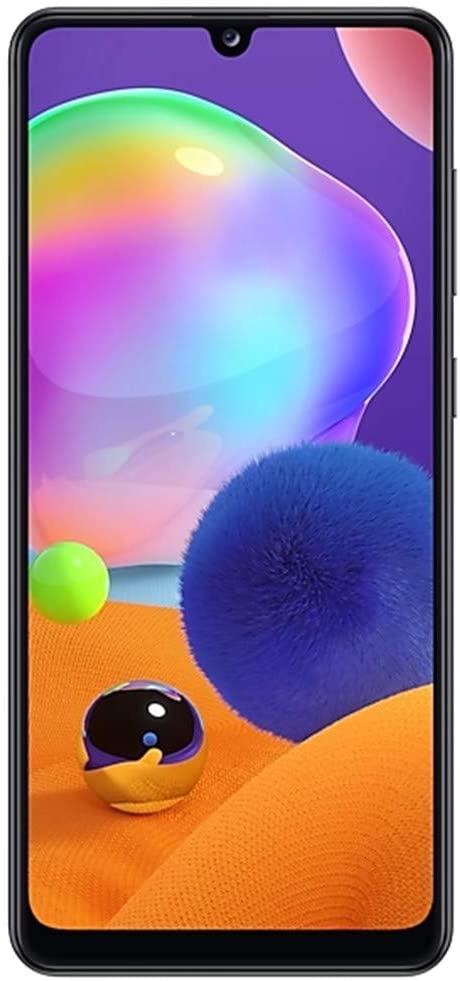 With 128 GB of internal storage and 6 GB of RAM, the Samsung Galaxy A31 boasts good specifications. The design is quite okay but the phone is quite easy to handle the phone owing to its lightweight structure. A high-resolution display screen makes the process of watching movies and YouTube videos very smooth and comfortable.
The polycarbonate frame lends it durability but also leads to the device picking up fingerprints quite easily. When it comes to connectivity options, the phone doesn't disappoint at all. On the left, you get a big SIM tray where you can insert a microSD card and two SIM cards. On the bottom, you will find a speaker, a USB-C port, and a headphone jack.
Why Should You Buy This?
Proves to be a good buy for those who have been looking for a durable smartphone with strong battery life and lightweight structure.

If you like to connect multiple peripherals to your smartphone while working, you could invest in this device.
Pros
Lightweight structure

Multiple connectivity ports

Powerful battery

High-definition display screen
Cons
Average camera performance

Dull design
Conclusion
There are many smartphones in today's market that come with an affordable price tag and interesting features. Most of these handsets are powered by the Android operating system although the version pre-loaded may differ. Some of them may allow an upgrade to the next version to allow you to take advantage of some extra features. The gadgets are often available with different colors for their rear panels allowing you to take your pick from metallic and non-metallic choices. If ruggedness is a vital parameter in your must-have smartphone feature list, choose a handset with a metal body. On the other hand, if fear of scratches on the screen is what you are apprehensive about, think about looking at a handset with Corning Gorilla Glass protection.
---