Technobezz is supported by its audience. We may get a commission from retail offers
X
Our Editorial Process
Each year more than 60 Million users visit Technobezz to solve a problem or research a product. Our goal is that everyone finds what they are looking for, and that is why we cover a variety of products, problems, and solutions on our website.

Writing an article that contains a lot of valuable information may seem simple. But when the article is written, the story doesn't end. We are constantly updating the content so that you can always get up-to-date and accurate information.
---
Technobezz's Editorial Guidelines
The category of tablets is slowly reaching a point where you have half-a-dozen models that either cater to the
Samsung Galaxy Tab A 8-inch Wide Tablet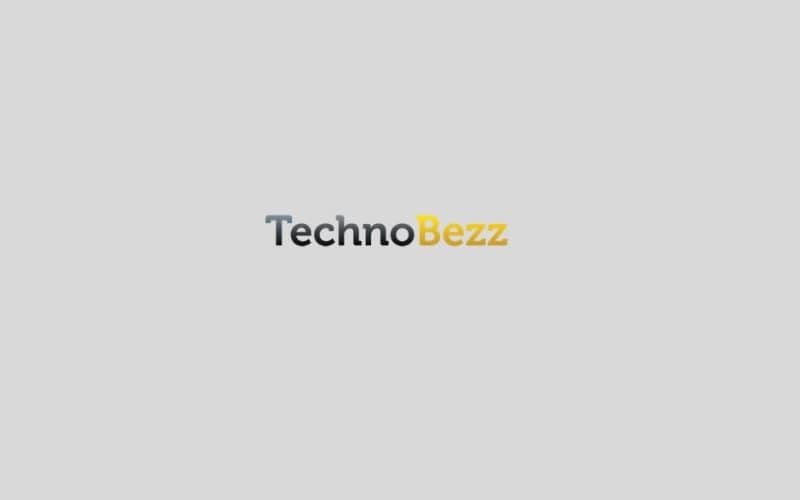 Samsung Galaxy Tab S6 2-in-1 Tablet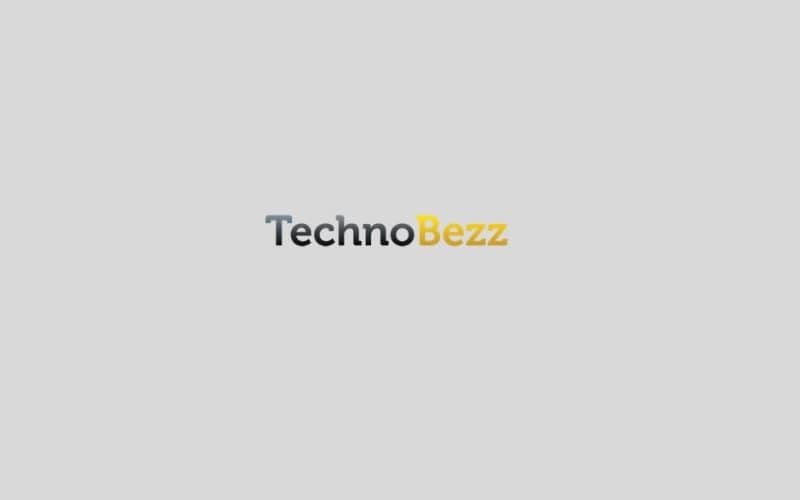 Apple iPad Pro 12.9-inch Renewed Tablet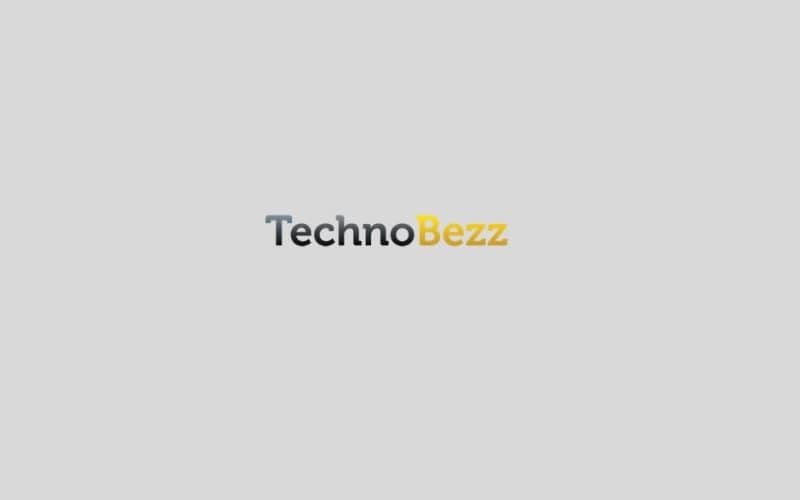 Table of Content
The category of tablets is slowly reaching a point where you have half-a-dozen models that either cater to the entry-level segment or consist of elite versions such as the iPad Pro or the Microsoft Surface 3. Refurbished tablets provide an option to get the high-end variants at a much cheaper cost, whereas budget-friendly tablets become all the more affordable.
Buying Guide
In addition to select models, you may also get a renewed version of the tablet bundled with additional accessories such as a Bluetooth keyboard and stylus, among other peripherals.
It makes them more productive and easy to use, similar to how anyone would want to use a laptop for entertainment or work.
The list given here brings you all the best-renewed tablets that are available to choose from.
See also: Top best tablets for bloggers
Best Refurbished Tablets
Refurbished Tablet with Expandable Memory Support
Samsung Galaxy Tab A 8-inch Wide Tablet
Check Price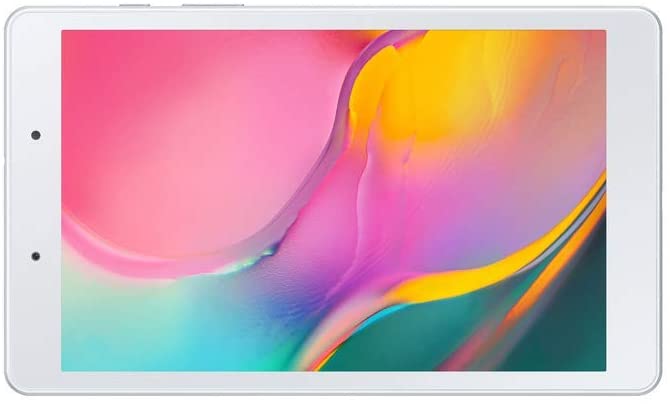 While buying a refurbished product, people often wonder how it will turn out. When investing in this upgraded tablet by Samsung, you should not let such worries invade your mind. This comes with the 90-day Amazon Renewed Guarantee. If you face any issues, you can reach out to Amazon within 90 days of buying this product. The 8.0-inch screen might not work well for those who prefer wider screens, but it offers good picture quality at 1280 x 800 pixels.
The tablet comes with a 5100mAh battery and offers an average backup to support the device. As far as storage space is concerned, it offers 32GB of internal memory support, but one can expand the storage up to 512GB with the help of a microSD card. The rear-facing camera offers a resolution of 8 megapixels and clicks decent pictures. The front camera is okay for clicking selfies. The physical home button should appeal to those who are used to the kind of functionalities older cellphones offer.
If you prefer Samsung as a brand and have been planning to buy a refurbished phone, this would be a good device to invest in.

This tablet's compact and lightweight structure makes it suitable for those who travel extensively.
Compact design

Expandable memory

Responsive touchscreen

90-day Amazon renewed guarantee
Limited battery support

Average camera features
Refurbished Tablet with 10.5-inch Display Screen
Samsung Galaxy Tab S6 2-in-1 Tablet
Check Price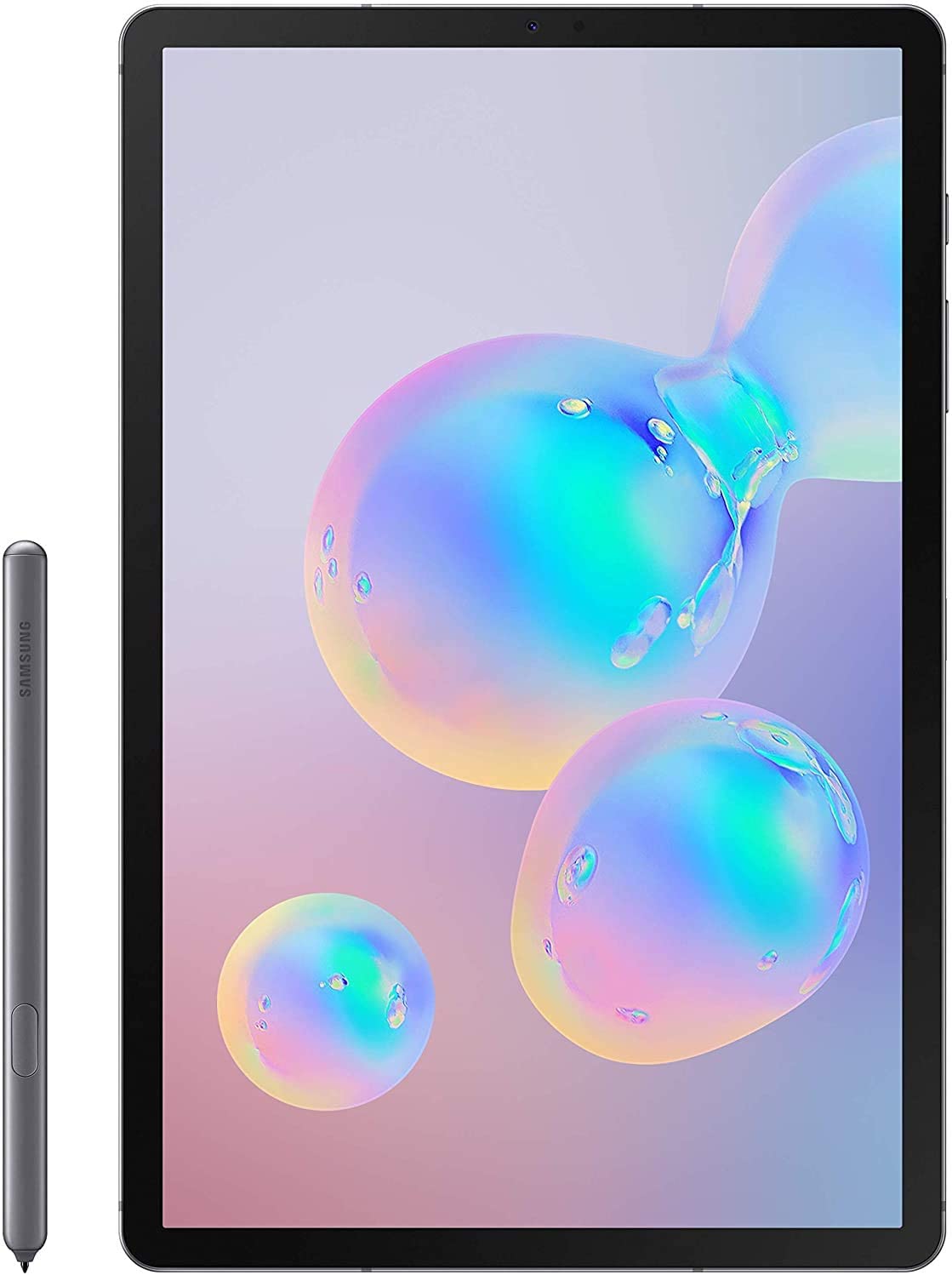 The 10.5-inch AMOLED display screen is one of the things which many prefer this tablet over others. The screen produces a resolution of 1600 x 2560 pixels and is ideal for binge-watching movies or shows. Another highlight of this tablet is the 2-in-1 functionality that enables you to convert it into a mini-laptop by attaching a portable keyboard. The device comes with a robust 7040mAh battery, enabling you to use it for 18-20 hours at a stretch.
With a weight of 4.2 kilograms, the tablet is quite heavy, but if you like big-screen devices, you should not find it problematic. It offers an internal storage capacity of 128GB which is very impressive. The tablet also stands out because of its camera features. It features a 13MP wide camera and a 5MP ultra-wide dual camera setup. On the front, there is an 8MP camera which is suitable for taking selfies and participating in video conferences.
An ideal option for those looking for a refurbished tablet with a vibrant screen and great multimedia features.

It is also recommended for professionals who wish to own a tablet that can double up as a small laptop.
2-in-1 convertible feature

Excellent battery life

10.5-inch high-definition screen

Good internal memory support
Bulky design

No headphone jack
High-Speed Tablet with Solid Battery Life
Apple iPad Pro 12.9-inch Renewed Tablet
Check Price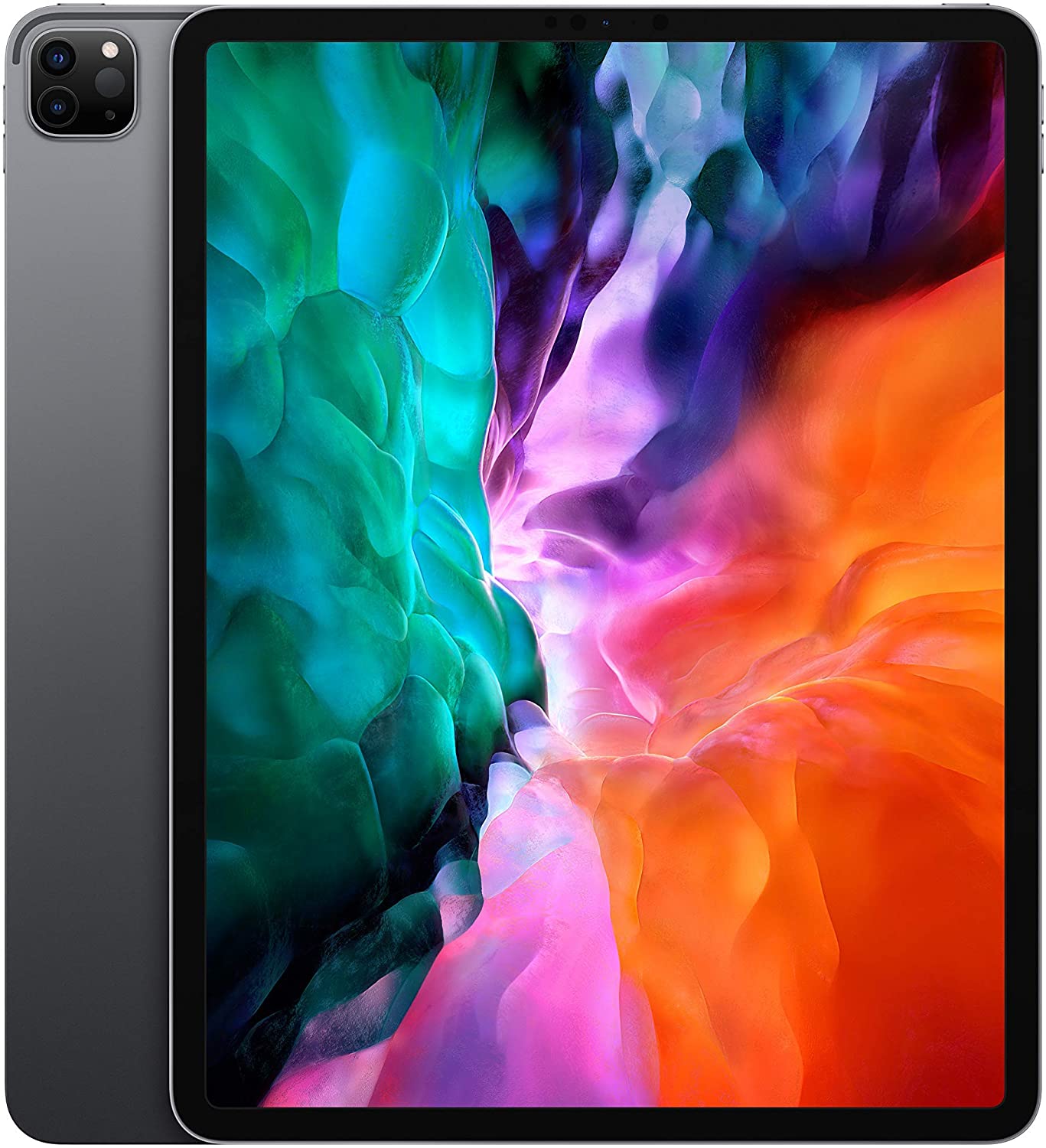 The Apple iPad Pro is equipped with an A12Z Bionic processor that provides great speed and efficiency. A sensitive touch-enabled screen contributes to the smooth performance you experience while using this device. The 12.9-inch screen does an excellent job of producing 4K images. For better productivity, you can choose to buy the sturdy Magic keyboard along with this tablet.
On a full charge, the tablet offers 10 hours of battery life. The device comes with multiple security features, including Face ID recognition. You have multiple storage options (128GB, 256GB, 512GB, and 1TB) to choose from while buying this tablet. There are also two color options (silver and space gray). Apart from a 7MP front camera boasting of TrueDepth technology, you get a 12MP wide camera and a 10MP ultra-wide camera on the back.
If you wish to buy a premium quality renewed tablet, this would be a good device to invest in.

The tablet comes with features that make it suitable for everybody ranging from college students to senior corporate professionals.
12.9-inch HD screen

Good battery support

Fast processing unit

Great camera performance
Premium pricing

Charging could be longer
Well-Rounded Apple Device with Good Multimedia Features
Apple 7th Generation 10.2-inch Renewed iPad
Check Price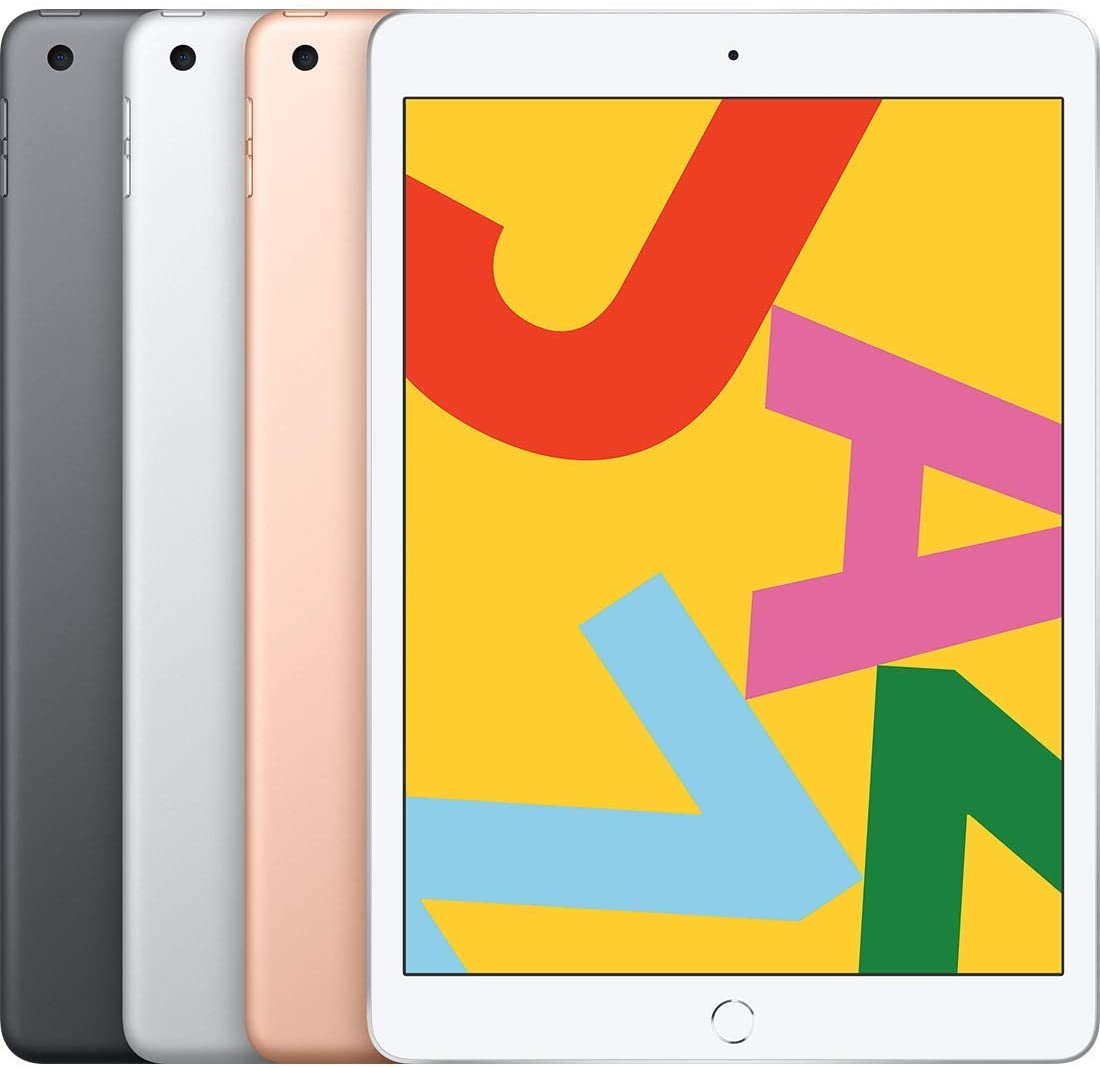 Considering the price of Apple products, the 7th generation iPad is a fairly reasonably priced product. The 10.2-inch screen is neither too small nor too large and is ideal for those who like to consume multimedia content on the go. The device can run for 10-12 hours at a stretch if charged optimally.
Being a well-tested refurbished product, Amazon offers a 90-day guarantee on it. The 1.2MP high-definition front camera is as suitable for taking memorable selfies as for engaging in video calls and conferences. For further convenience, you can buy accessories like an Apple Pencil and a Smart Keyboard.
Why You Should Buy This?
If you want to buy an Apple-manufactured tablet at a good price point, investing in this device would be a good idea.

Despite being a refurbished product, the tablet does not give you the feeling that it has been used earlier.
Pros
Good battery life

Great audio output

Sharp image quality

Supports multiple Apple peripherals
Cons
Lack of high dynamic range

The placement of the speakers could have been better
Refurbished Samsung Tablet with Four Speaker Setup
Samsung Galaxy Tab S5e 10.5-inch Screen Tablet
Check Price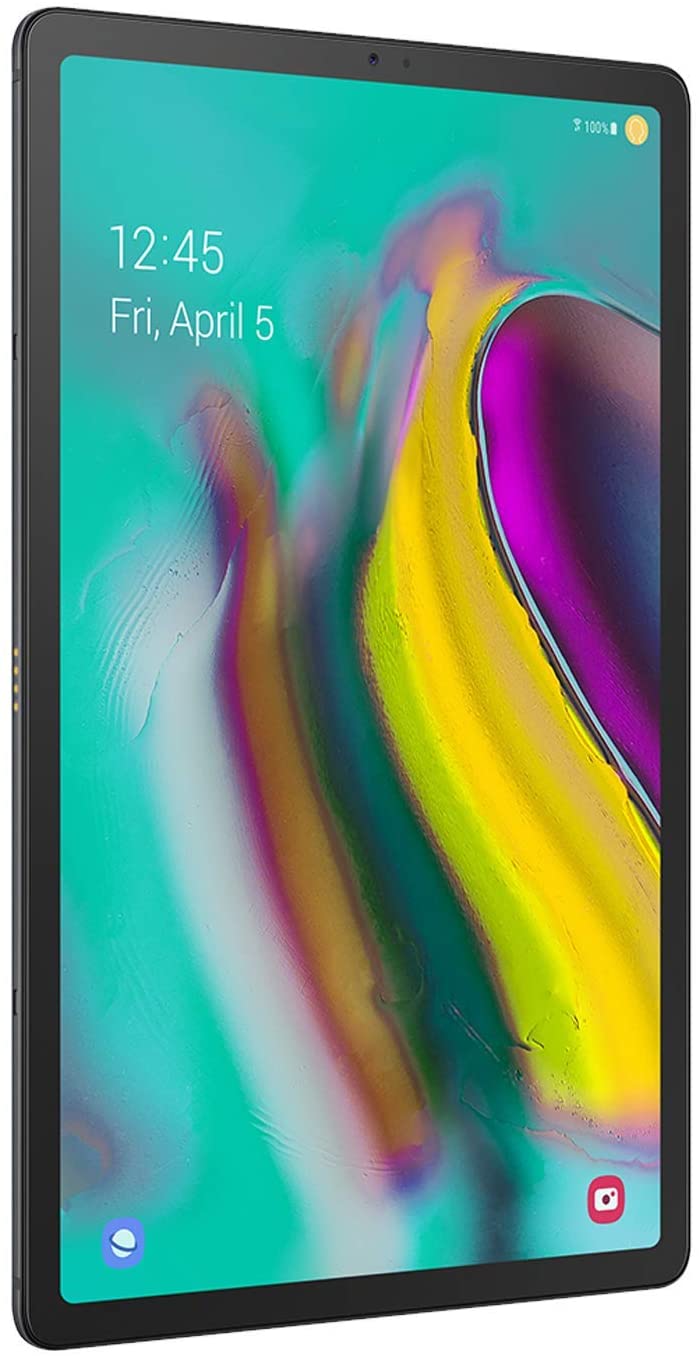 The Samsung Galaxy Tab S5E runs on a Qualcomm Snapdragon 670 processor and offers stable performance. The 10.5-inch display screen offers high-resolution images and is good for watching movies and streaming content. The screen and the processor also make it a good device to play high-end games on. The bezels have a thickness of 5.5mm, and the device is not too difficult to hold and manage for a long time.
A sturdy keyboard is offered as an optional device with this laptop. Buying the keyboard would be a good idea if you want the tablet to function as a convertible device. Unlike many other Samsung tablets in this price range, it does not come with a Stylus pen. The tablet comes with multiple connectivity options but does not feature a headphone jack.
The 10.5-inch display screen and high-quality audio output make it an ideal device for those who consume a lot of multimedia content.

The powerful battery backup makes it a very suitable device for those users who travel extensively.
Fast and stable processor

10.5-inch HD display screen

Premium quality speakers

It can be used as a convertible device
No headphone jack

Stylus pen not included
Well-Designed Tablet with Super-Fast Processor
8th Generation 2022 Renewed Apple iPad
Check Price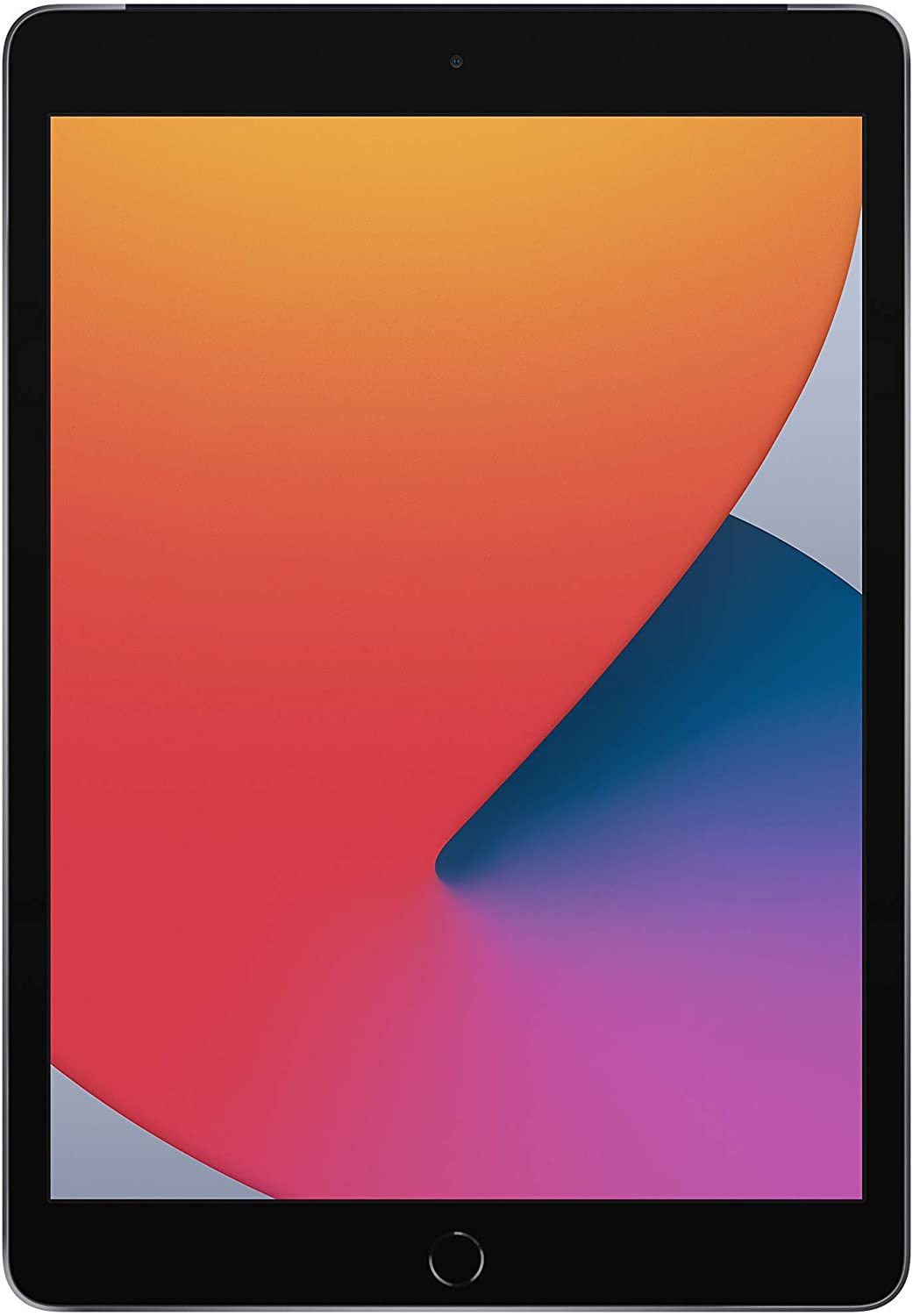 Available in three different color options (silver, gold, and space gray), this Apple device features a 10.2-inch display screen that produces sharp and vibrant images. This particular model is sold in two different storage variants (32GB and 128GB). The A12 Bionic process has a neural engine and delivers very fast performance.
Connectivity is one area in which this model scores over other iPad variants. Along with a lightning charging port and several other connectivity ports, it also features a 3.5mm headphone jack. If you are willing to pay some extra money, you will highly benefit from buying an Apple pencil and a smart keyboard case along with this device.
Why You Should Buy This?
An ideal option for those looking to invest in a good-quality refurbished iPad device.

With a responsive processor, complete most of your work in record time.
Pros
Available in multiple colors and storage variants

Good connectivity support

Reliable processing unit

Adequate battery backup
Cons
Limited internal storage support

Camera features can be upgraded
Bottomline
The tablet market has been limited in recent times ever since big players like Google stopped making new ones. While Nexus tablets are the best, you will probably find Apple and Samsung products all over the market. These are the best-refurbished tablets you can buy today as Samsung delivers both large and compact devices. On the other hand, Apple offers a premium experience with the iPad Pro or an easy-to-use device such as the iPad Mini. Irrespective of your choice of tablet, the refurbished editions are more affordable yet deliver the same performance and are fun to use.