Featured in this article (opens in new tab)
Welcome to the perfect guide to finding laptops for performing coding tasks. In today's world, finding the right laptop may seem daunting, as there are so many different options available and so we want to help you find it. We have compiled a list of what we think are the best laptops for developers, which includes high-end machines, and cheap and even affordable ones. Each laptop has its advantages and disadvantages and you can go through them to see what will work for you.
Ideally, one might assume that a MacBook Pro or a MacBook would be the perfect choice for coders, given their operating system. The Mac OS X is based on BSD Berkeley which is a UNIX version, perfect for those who dabble in coding. However, not everyone finds the iOS platform comfortable to work with. If you are someone who falls into that category; do not fret because you have an abundance of alternate options to work with. The most popular one is, of course, Linux, since it is based on GNU which is considered to be a clone of UNIX.
Finding the perfect Linux laptop is a difficult task because these products don't offer the same number of diverse options that a Mac or Windows laptop could. Luckily, you can easily install the Linux OS on any Windows laptop and get to work instantly. You can even have both the Windows OS and the Linux OS on the same laptop, so you can switch to the platform you want at any given point in time.
Budget is an important factor that is unavoidable to consider when it comes to buying a developer's laptop. Many of you might be either a well-to-do programmer who can pay out any higher amount of money for the seamless machine or you might be looking out for a computer that qualifies all the standards and blueprints of a rapid computing device but at a reasonable cost. In this article, we have listed the top 10 devices starting from reasonably priced computers to costly ones.
See Also: The best laptops for graphic design
Buying Guide
Many software developers have now switched to laptops for their development activities from the desktops they were used to. The best laptops for developers to buy in 2023 come with different specifications and you could be confused while making the selection. Some basic specifications are a must and without them, it wouldn't be a pleasure using the laptop for development work. Here are a few things a developer needs to factor in when buying a laptop.
Display Size: A large display screen helps the developers, and considering it's a laptop, a 15 to 16-inch screen size should be good enough. The latest models of laptops come with reduced bezel sizes, and that should offer a larger viewing panel.
Display Resolution: Look for better screen resolution than the conventional ones. Something like 2736×1824 pixels will be great.
Processor: Developers would certainly need a good processor on their laptop. While the Core i5 from Intel will be good, a Core i7 would be even better. Keep shortlisting the laptops as you see them for a final look.
Graphics: The graphics department is also important for laptops for developers. If the laptop is to be used for developing games, then the graphics card has to be a more powerful one.
RAM: The memory capacity has to be higher as well. The coding exercise by developers will demand quicker processing of information on the machine. The RAM should be a minimum of 8GB. You can buy a laptop with a provision to expand the RAM if needed later.
Battery: Battery life is important for laptops for developers. Theirs is an activity that they may carry on even while traveling. Check the battery life before buying the laptop.
Software: Developers prefer to work on macOS or Linux OS for their development activities. They both have some link to UNIX, based on which only the coding is undertaken. The advantage of Linux OS is you can buy any Windows laptop and load Linux on it. Apple laptops are pricey, though they offer you real value for money.
Pricing: Pricing of the laptop could come down to a personal decision based on your budget, needs, and the specs you want on the laptop.
Best Laptops For Developers
Heavy-Duty Laptop for Full-Stack Development
Dell Inspiron 15.6-Inch Touchscreen Laptop
Check Price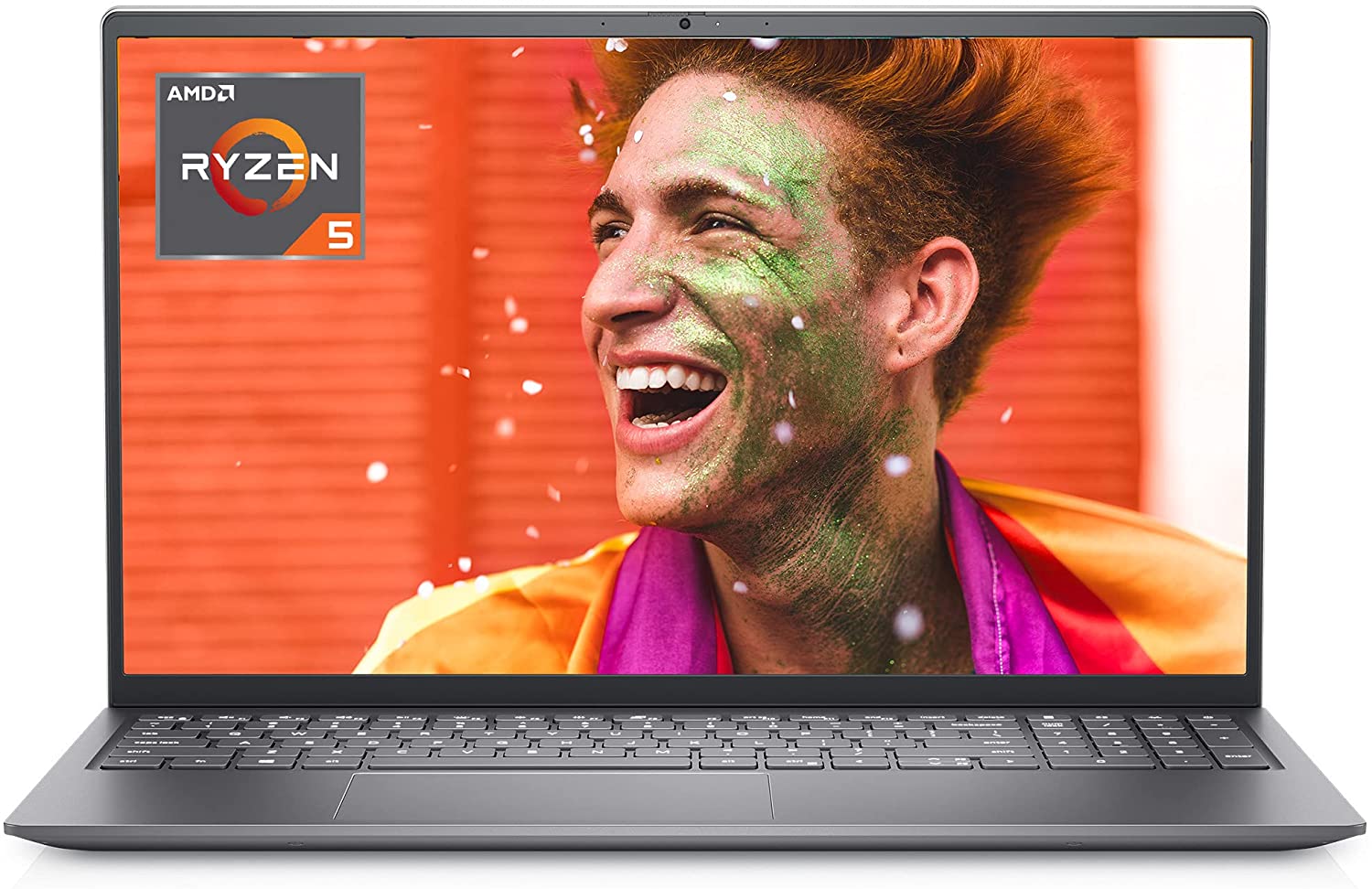 Inspiron 15 5515 from Dell is a fantastic laptop for developers owing to its powerful AMD Ryzen 5 processor backed by Radeon graphics. You can make the most of its fast computing capabilities while storing ample data with 8GB DDR4 RAM and 256GB SSD. The best thing about this laptop is Windows 11, which ensures smooth navigation.
Although the LED backlight 15.6-inch display isn't outstanding the touchscreen experience is quite satisfying. The display supports anti-glare full HD videos. The design of this Dell laptop is sleek and lightweight, making it one of the best portable laptops within budget. The battery backup is pretty much efficient as well.
This one will be a good buy if you're looking for a touchscreen laptop with Windows 11, SSD storage, and a heavy-duty processor.
Powerful processor and RAM

Latest Operating System

Touchscreen display

Good battery bac

kup
Display is washed-out

Webcam

is average
Coding Laptop with Touchscreen and Compact Design
Dell XPS 13.4-Inch Touchscreen Laptop
Check Price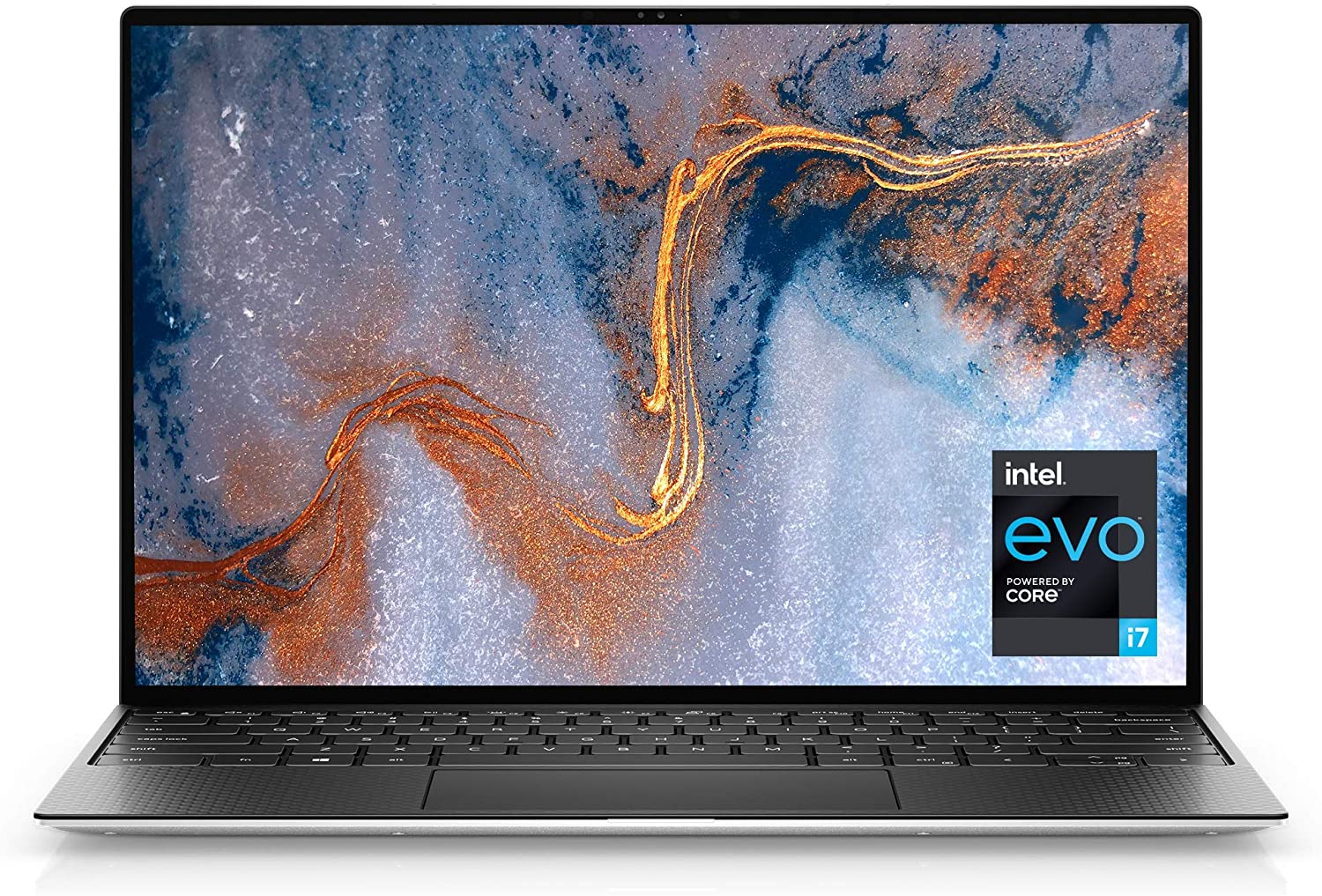 Dell XPS 13 can be on the top of multiple categories if you consider the performance and design. The technical specs such as Intel Core i7 processor, 512GB SSD, and 16GB LPDDR4x RAM are the biggest USPs of this one. If you're a coder and looking for one of the best laptops for work and fun, this one is going to uplift your experience.
Another great USP for this Dell laptop is the all-new Windows 11 Pro, which offers smooth navigation during multitasking. Plus, the FHD display has touchscreen responsiveness, which makes it even more appealing. You'll see pinpoint accuracy in images and texts while working on it. The lightweight, compact form factor makes it easily portable.
This one will be a perfect choice if you're looking for a coding laptop with a small touchscreen display and the latest features.
Advanced user interface

Huge storage space

Powerful processor

Lightweight and portable
The screen is smaller

Speakers are

average
High-End Laptop with Dual Touchscreen Display
ASUS ZenBook 15.6-Inch Touchscreen Laptop
Check Price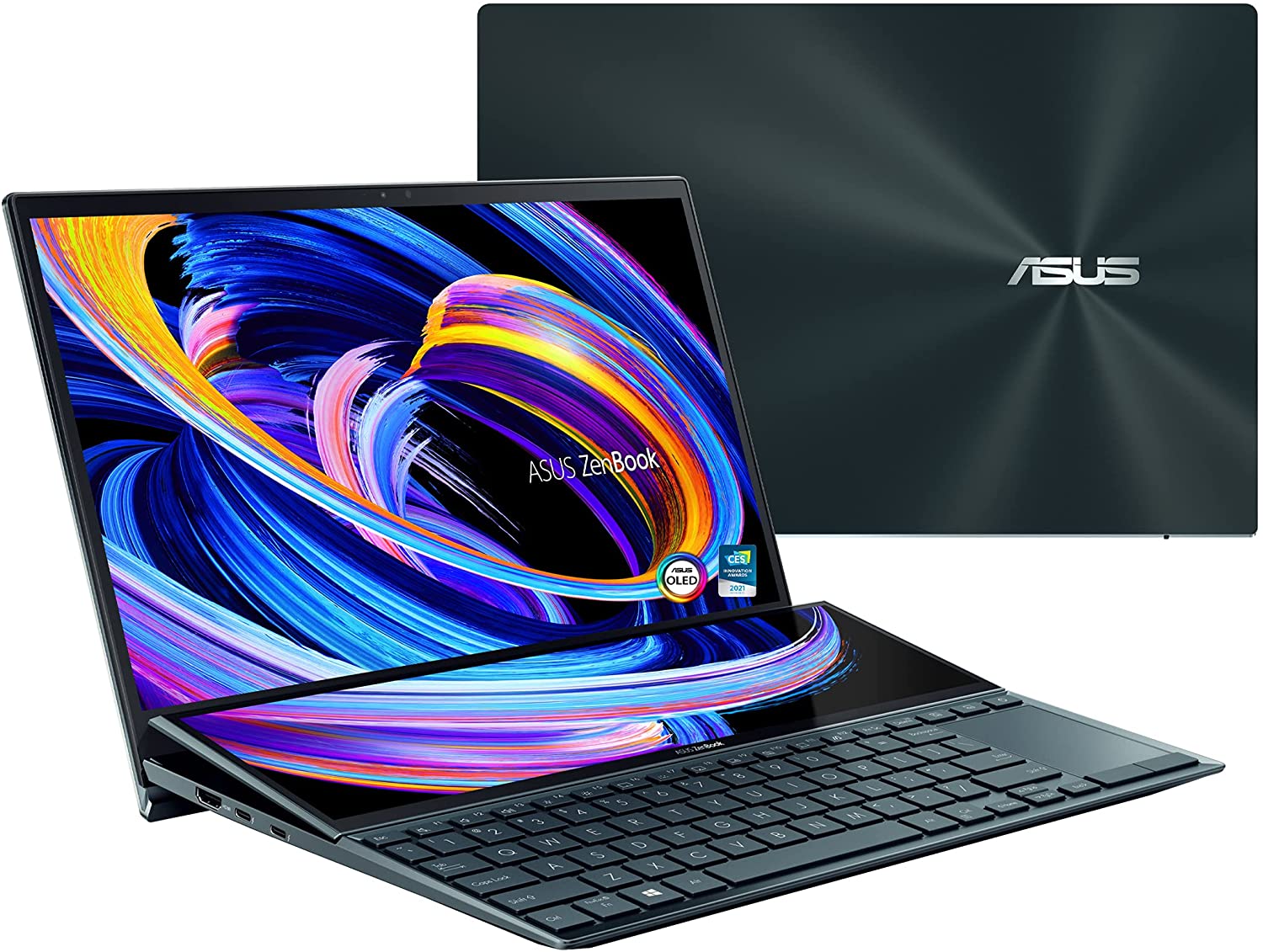 This is an ideal kit for developers, which is quite evident from the price itself. It's the most versatile one on the list, owing to its luxurious configuration and design. Coming to the configuration, the Intel Core i9 processor equipped with 32GB RAM and a 1TB SSD is going to make you work on your craft effortlessly, while the Windows 10 Pro will allow you to navigate seamlessly.
Painted in a celestial blue hue, this Asus laptop features a 15.6-inch OLED glossy display with a 4K UHD and touchscreen. Plus, it has a 14-inch matte touchscreen with 4K resolution. It'll let you optimize multitasking by splitting or extending the main screen. Other features include an IR camera, ErgoLift design, and an optimized cooling system.
This one will be an ideal pick if you're willing to invest in a high-end programming laptop to excel in your craft.
Impeccable performance

Premium touchscreen

Dual display

Highly responsive
Isn't budget-friendly

Battery life is average
Midrange Laptop for Developers with Huge Storage
Lenovo IdeaPad 15.6-Inch Touchscreen Laptop
Check Price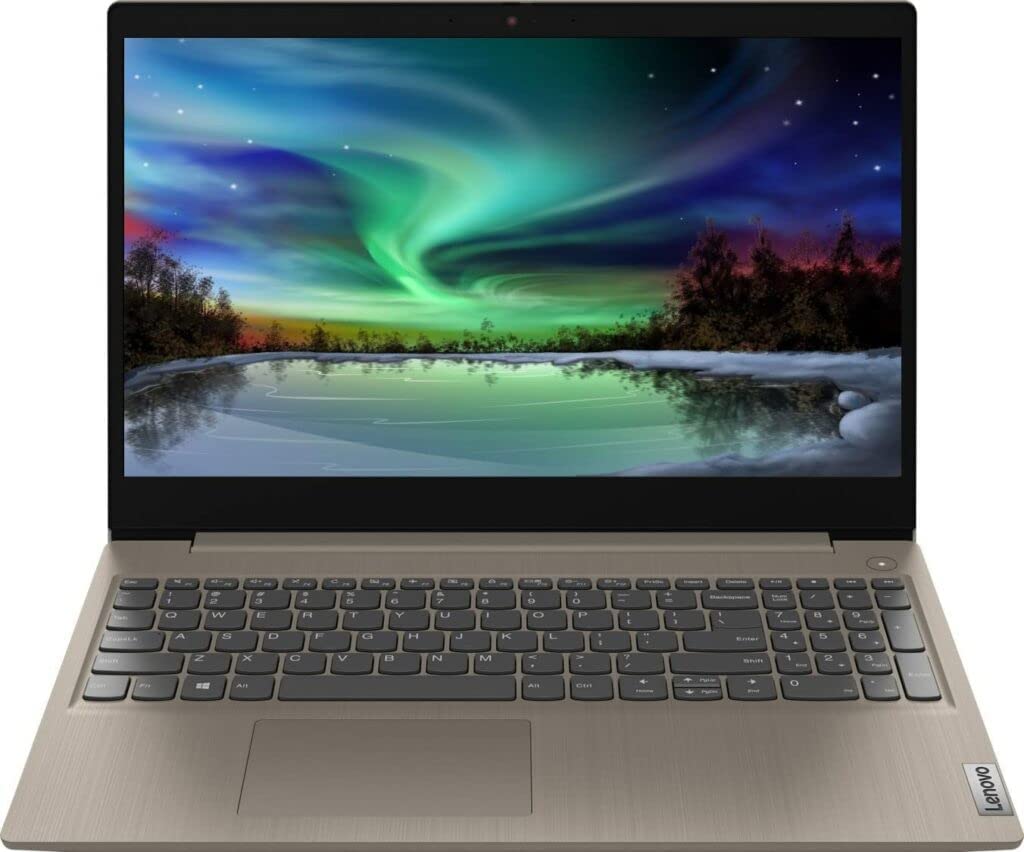 Lenovo IdeaPad 3 is a midrange laptop with optimum internal storage space with its 512GB PCIe NVMe SSD and 12GB DDR4 RAM. Running multiple apps and tabs at once will be seamless on this one. The 11th Gen Intel Core i3 processor won't slow down your performance, while the Windows 11 home will give you a smooth navigation experience for the longest hours.
This Lenovo laptop is equipped with a 15.6-inch touchscreen display, which will surely enhance your skill and craft. Though the HD display isn't the best feature of this laptop, the touchscreen experience is quite satisfactory. Plus, you can take advantage of multiple wireless connectivity options like Bluetooth and WiFi.
Why You Should Buy This?
This one can be a perfect choice if you're looking for a touchscreen laptop for developers that offers enormous storage and sufficient RAM.
Pros
Sturdy design

Upgradable RAM

Blazing performance

Comfortable keyboard
Cons
Display is dull

Speakers are average
Midrange Stylish and Sturdy Laptop with Huge Storage
Lenovo IdeaPad 3i 15.6-Inch Touchscreen Laptop
Check Price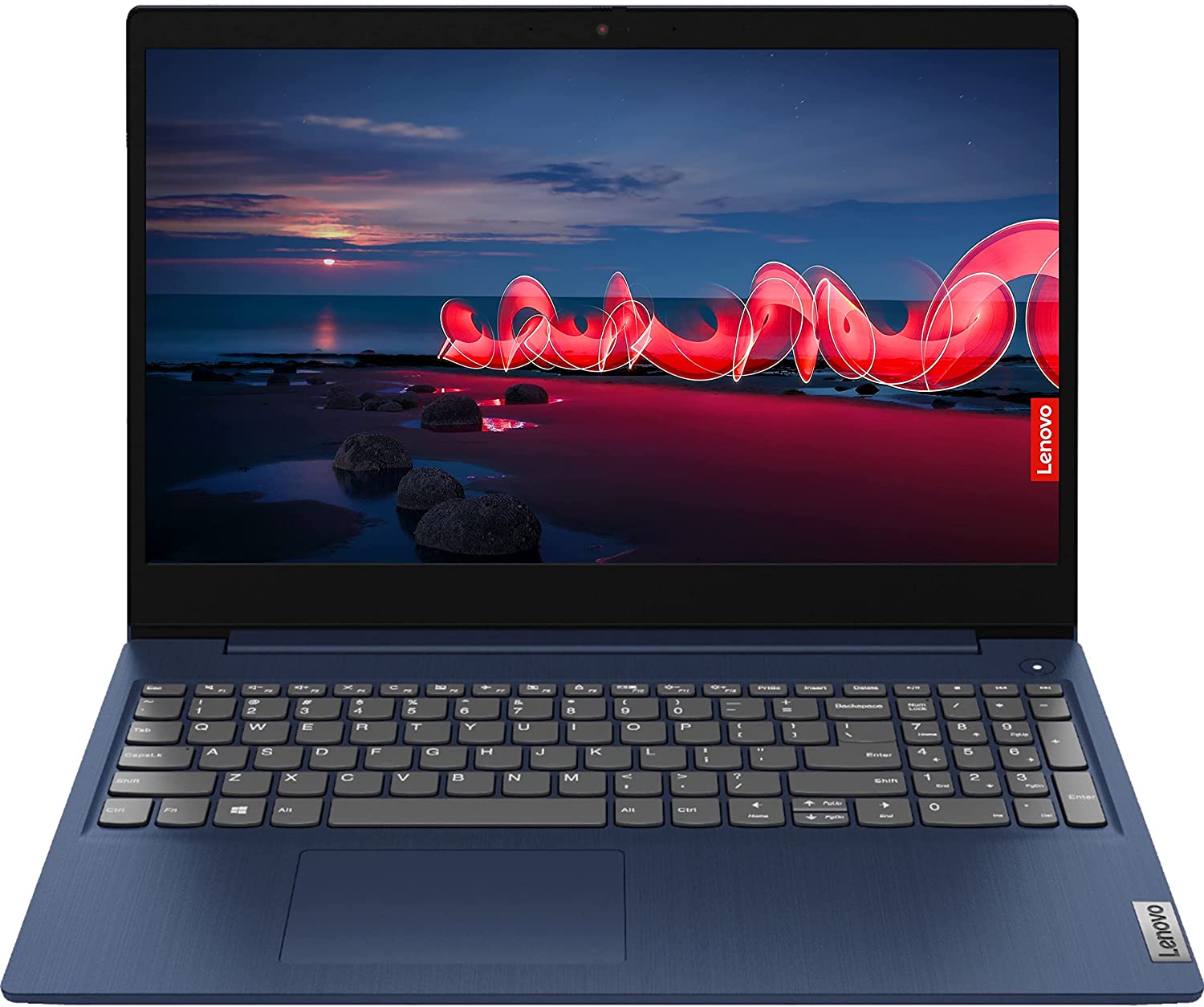 Lenovo has come up with another budget laptop that will offer you enormous features. The 11th Gen Intel Core i3 processor backed by the 512 GB PCIe NVMe SSD and 12 GB DDR4 RAM is ideal for fast loading of apps and games. You can work relentlessly while coding or doing other tasks as the latest Windows 11 offers great layouts and navigation.
When it comes to the design and display, the 15.6 FHD display is enough for coding and entertainment. Though clarity is average, the sleek border around the display will enhance the overall experience. The abyss blue hue of the laptop makes it one of the most stylish laptops for developers. Overall, it's a good buy when your budget isn't high.
If you're looking for a programming laptop within the budget that's highly responsive and stylish, this one will be an ideal pick.
Stylish and sturdy

Perfect for daily use

Keyboard is impressive

RAM and stora

ge are huge
The screen is dim

Battery backup is low
Budget-Friendly Laptop for Basic Web Development
HP 14-Inch Laptop with 1-Year Office 365
Check Price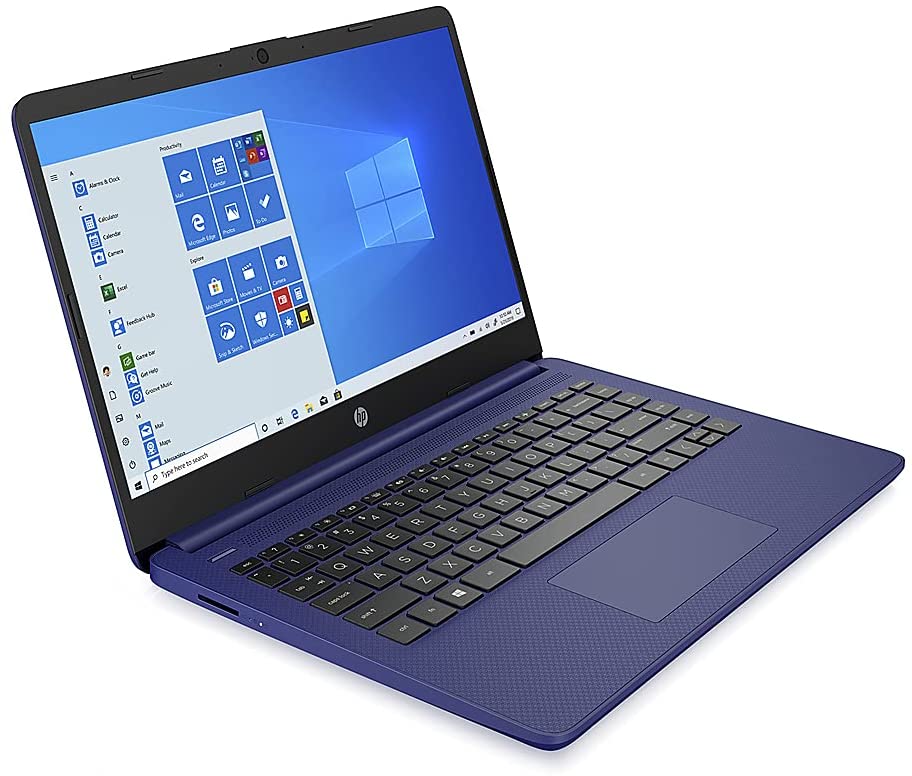 This HP laptop is the most economically priced on the list but will deliver satisfactory performance to the developers. Configured with an AMD 3020e processor, 128GB SSD, and 8GB RAM, it will make coding easier, while the Windows 10 operating system will make navigation smooth and seamless. And the best thing about this HP laptop is that it's compact and stylish.
The 14-inch non-touch display is equipped with various technologies such as WLED-backlit, micro-edge bezel, and BrightView. Watching high-definition videos is ensured by a luminous display that supports up to 1 million pixels. Plus, you'll get a free subscription to Office 365 for one year, which is amazing.
Why You Should Buy This?
If your budget is tight and you want a basic laptop for programming, this one will be a good buy.
Pros
Economically priced

Stylish and compact

Good storage and RAM

Lightweight and portable
Cons
Non-touch display

Processor is average
A Great Laptop for Game Developers
Razer Blade
Check Price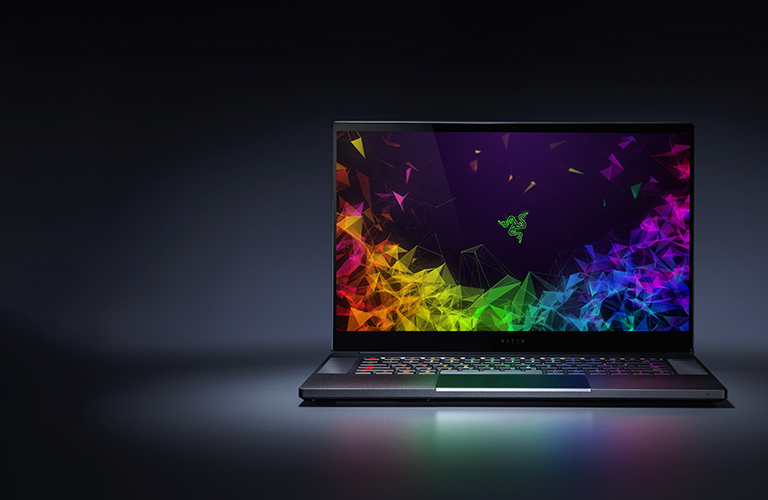 Nowhere does it say that gaming laptops make the perfect laptop for developers due to their high performance, but if you are a game developer, it sure can help. The Razer Blade RZ09 R3U1 is a 14-inch laptop with Intel Core i7-7700HQ, 16 GB RAM, NVidia GeForce GTX 1060 graphics, and 256 GB SSD storage. However, what is unique is that Razer managed to fit a 15.6-inch display into a 14-inch frame, making it one of the most compact gaming laptops in the world.
The Razer Blade RZ09 R3U1 is perhaps the best-looking gaming laptop they have ever made. The all-black aluminum unibody looks amazing and sleek as hell. It looks amazingly thin, but it feels pretty dense and durable. With 144 Hz, the user experience feels smooth and just wonderful. The laptop also features top-firing speakers that provide excellent audio quality.
Performance-wise, this laptop offers great power allowing you to play the latest games in high settings. As a game developer, you can also check your work progress to see how it's coming up. While you get extraordinary performance, this laptop does get a little hot when you perform intense tasks, but as a developer, you don't have to worry about that.
As far as battery life is concerned, it's pretty decent where it's better than the Zephyrus laptop but worse than the MSI Stealth. All in all, the Razer Blade RZ09 R3U1 is a great gaming laptop for you if you want a high-end, high-performance machine for your coding needs.
Why should you buy this?
This laptop can handle the most graphics-intensive work effortlessly.
Students can rely on sturdy productivity and excellent battery life throughout the day.
The best aspect of this laptop is that you can easily upgrade its RAM up to 32 GB for faster processing.
A Great Affordable 2-in-1 Laptop for Developers
ASUS VivoBook Flip 14
Check Price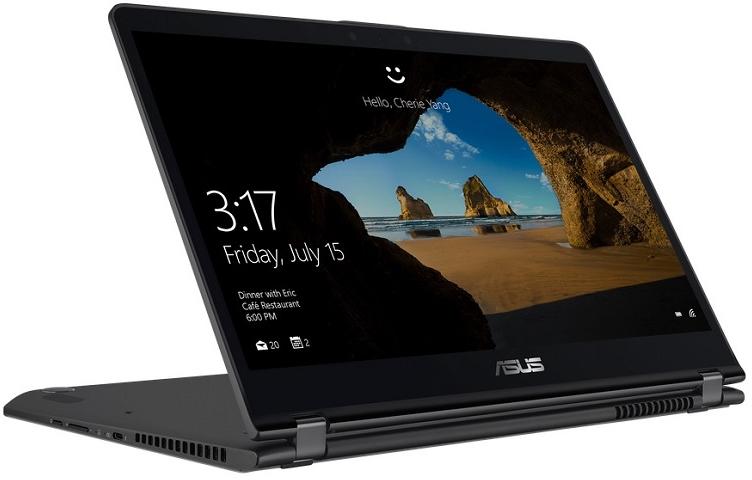 If you are looking for a portable, affordable and versatile 2-in-1 laptop for your coding needs, then the ASUS VivoBook Flip 14 may be a perfect choice. It comes with an Intel Core i5-7200U processor, 6 GB RAM, 1TB HDD storage, fingerprint sensors, 3 USB ports, an HDMI port, and a 14-inch screen. What makes this laptop so unique is not specifically its performance, looks, or features but the combination of all of them and the price it comes at.
The ASUS VivoBook Flip 14 screen is 14 inches long but can be fitted into a 13-inch laptop using the NanoEdge technology, which minimizes the bezels around the screen. It has a 78.7 percent screen-to-body ratio which is pretty insane. Moreover, the display is also 1080p with 178-degree Wide view technology, making it great for watching content or just about anything you can put on the screen.
The body is slim, sleek and stylish, perfect for those always on the go. No matter where you are, heads will turn when you pop out this laptop. It's also extremely lightweight at 3.5 pounds, second only to the Lenovo Yoga 920, which weighs exactly 3 pounds. The USB ports are distributed across both sides of the laptop, with the left side having a USB 3.0 Type-A port, a volume rocker, a power key, and the right side housing a micro SD card reader, a USB C 3.1 port, a USB Type-A port, an HDMI port and a 3.5 mm audio jack.
Performance-wise, the ASUS VivoBook Flip 14 beats the Yoga 920 easily and is pretty much on the same level as the Notebook 9. The processor and the integrated graphics allow you to perform intense tasks such as video editing with relative ease. This is not a performance laptop, but it can surprise you with its power.
Regarding battery life, the ASUS VivoBook Flip 14 does a respectable job of retaining the juice under medium to high usage. It lasts for nearly 6 hours and 20 minutes when you binge-watch movies and TV shows at high resolution. All in all, if you are looking for a compact and powerful 2-in-1 laptop at a cheap price, then this might be the perfect laptop for you.
Why should you buy this?
This can be the best pick for you if you are on a tight budget and looking for a decent option.
College students can consider this laptop as it offers a very comfortable typing experience. The backlit keyboard offers an ambient light control feature as well.
This laptop is ideal for working professionals as it offers some of the best connectivity features.
Best Laptop For Developers With Huge Storage
Lenovo IdeaPad 310 80TV00XXIH 15.6" Intel Core i5 laptop
Check Price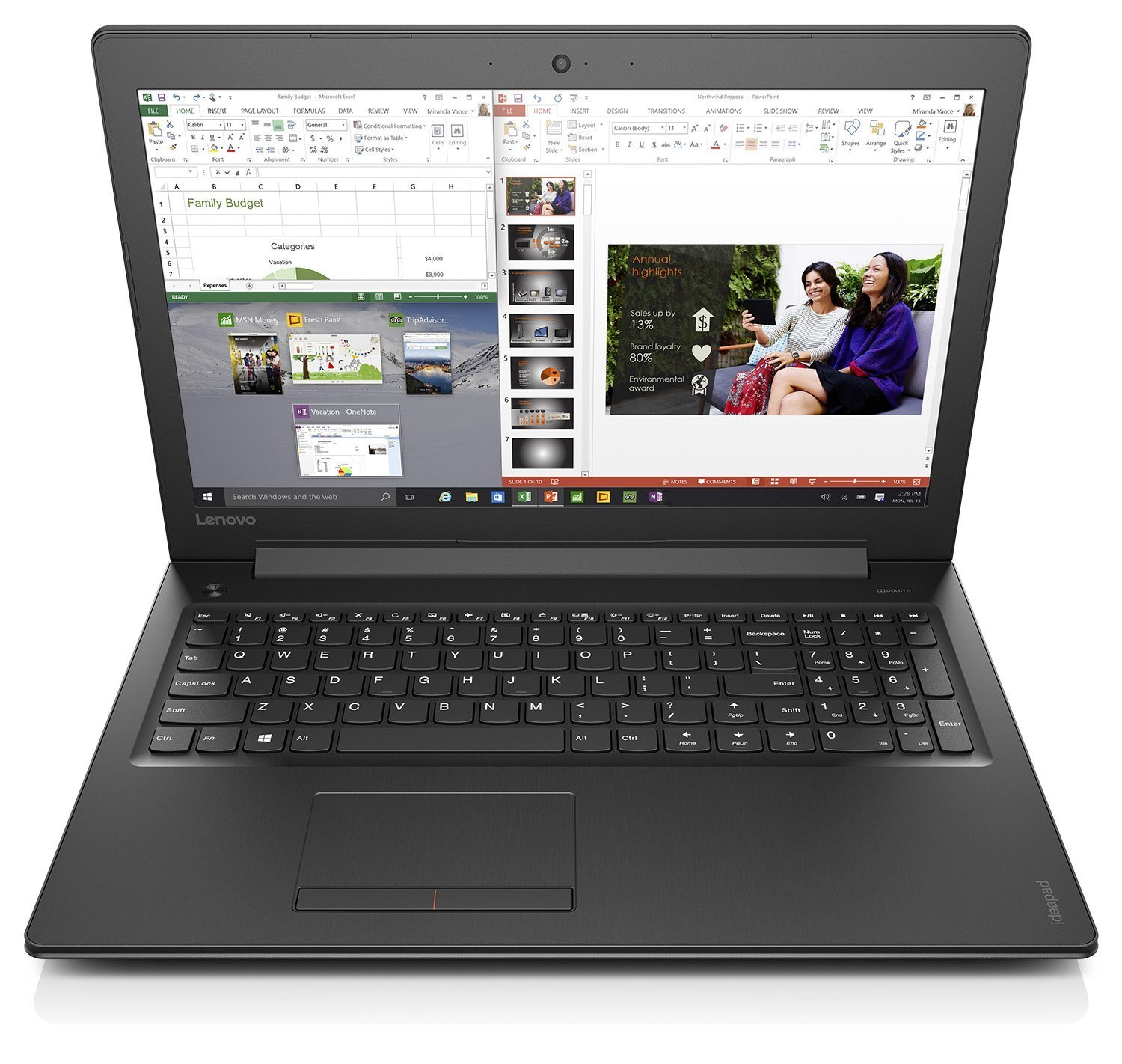 It is a laptop you can brag about in front of your friends. The Intel Core i5, 7200U processor with 8GB DDR4 RAM present on the device is, in fact, mandatory on a developer's laptop. The 1TB hard disc drive gives you the freedom to load as much data as you need. The screen is 15.6" full HD, supported by the N16V-GMR1 DDR3L 2G graphics card.
Why should you buy this?
If you are looking for a laptop that can offer a perfect combination of very good application performance and affordable rates.
Professionals who are into the game design industry can go for this laptop.
If you need to work on extended deadlines, this laptop offers a quiet and cool working environment.
Best Looking Laptop For Developers
HP Envy X360 laptop
Check Price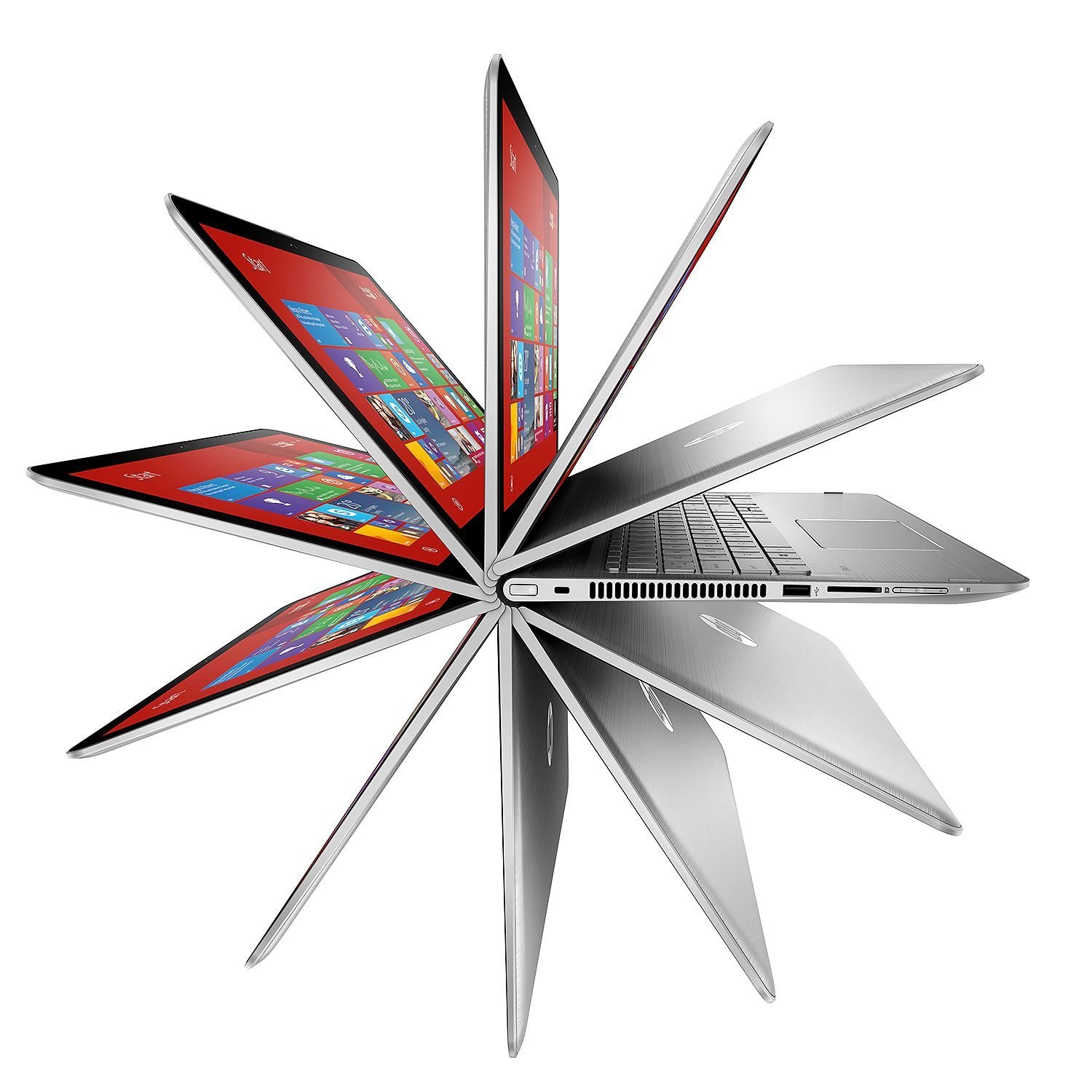 It is the most stylish laptop of all. This is probably for those who don't want any settlement between look and performance, as it brings you both.
The HP Envy X360 brings in a 360-degree hinge for flexibility along with 15.6 inches full HD display. The 6th generation Intel Core i7 -6500U coupled with 2.5 GHz clock speed is everything that a developer looks for in an excellent laptop.
The laptop possesses 8GB DDR3 SDRAM with a 256 GB solid-state drive. The best thing about the laptop is that it comes with a preinstalled Windows 10 operating system.
Why should you buy this?
Working women who give preference to looks can go for this laptop.
The model features a sleek and smart look, a ravishing 15.6-inch display, and solid audio quality.
This laptop can offer you a seamless typing experience if you are into the content development industry.
Best Laptop For Developers With Dynamic Performance capability
Acer Predator Helios 300 Gaming Laptop
Check Price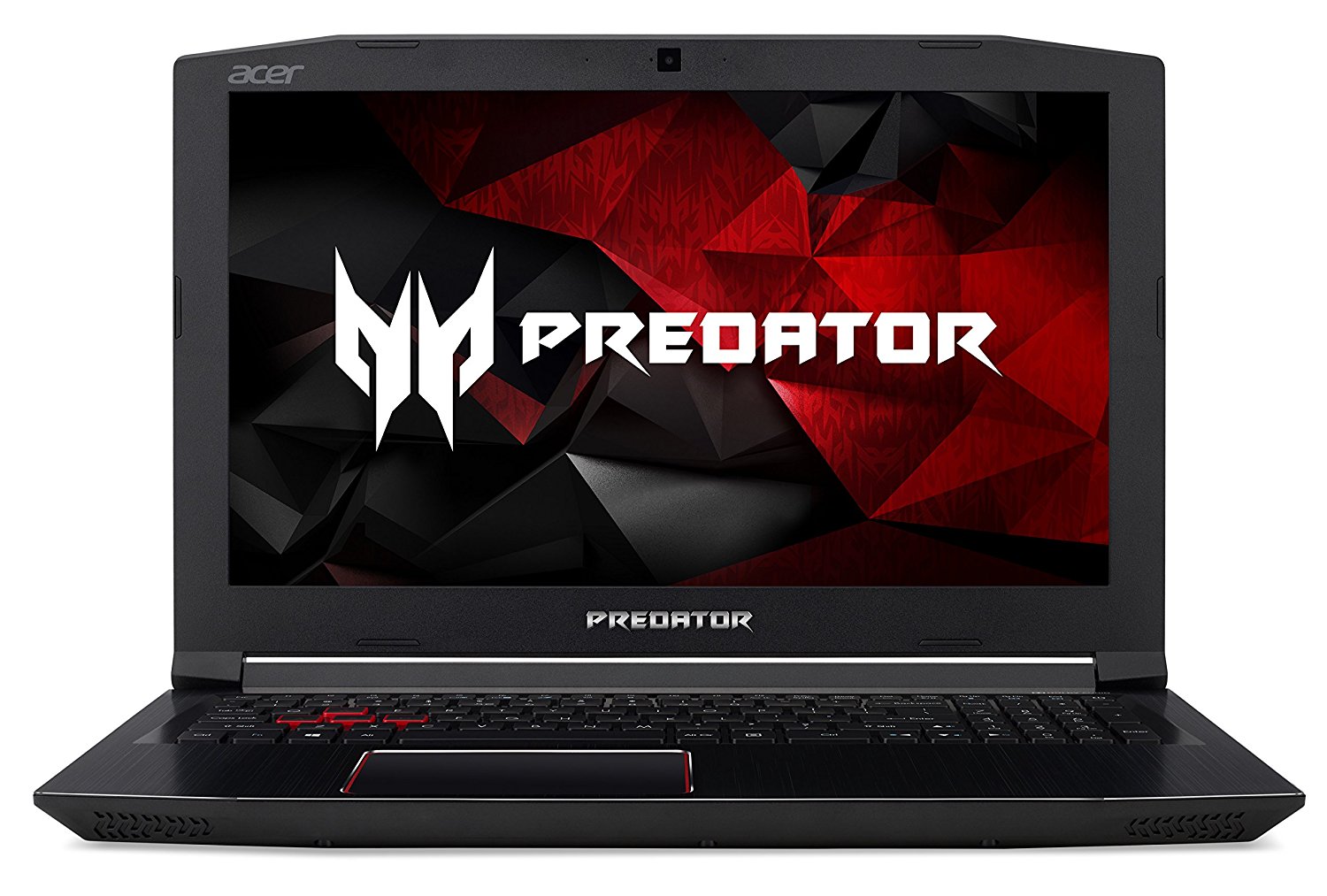 Not just programming, you can do a lot more things on this laptop. This laptop is for those who want dynamic performance despite the heavy tasks at hand. This laptop is known for high-end games; however, it works exceptionally well in every task.
The gaming laptop is built with the Intel Core i7-7700HQ processor with 16GB of DDR4 RAM. The 15.6" full HD screen is also very pretty to carry out multiple tasks. Because of the NVIDIA GeForce GTX 1060 with 6 GB of dedicated GDDRS VRAM you get incredible gaming performance. This is a laptop you can count on for your priceless programming work.
Why should you buy this?
This laptop comes with a stylish and sturdy build. This makes it super portable and easy to carry anywhere.
If you are a college student and wish to pursue a career in gaming, this laptop can be the right choice for you.
Its excellent gaming experience makes it a must-have laptop.
Frequently Asked Questions
Should the RAM be DDR4 or is DDR3 still good enough for development work?
Yes, DDR4 is the latest generation RAM card in vogue. Some laptop makers may still fit DDR3 cards in their machines. The ultimate performance may not differ significantly. You can, however, choose the laptop model that sports DDR4 RAM.
How much storage is needed on a laptop for development work?
There is no specific limit prescribed for such matters. The storage requirement also depends on the individual developer, based on how they prefer to save the work. The onboard storage may be irrelevant if they don't leave it on their laptops and store it in an external disc. Laptops with the specifications you are looking for come with 1TB storage normally.
What is the longest battery life expected on a laptop for developers?
Some laptops can last up to 11 hours before they need to be recharged. When you tick the boxes, if all other specs are to your satisfaction, battery life can be given priority.
Do laptops for development work require special keyboards?
No, it is not necessary. A normal QWERTY keyboard on the laptop should be sufficient to do coding work on the laptop. However, you can always connect an external keyboard of your choice. Some developers, if they are used to the large keys on a PC keyboard, may be comfortable with that.
How long can I use my laptop before thinking of replacing it?
The life of a laptop depends entirely on the user's way of handling it. Minor issues can be repaired and the machine does not need to be replaced. It can be safely assumed that a good laptop can last you anywhere between 3 to 5 years.
The Bottom Line
If you are a developer or a coder, then you need a laptop that can run multiple applications easily while offering convenience and luxury at the same time. Coding can be an intense task where you have to sit in front of the machine for hours while you tinker and play around with programming codes. You need a laptop with good performance and a good display since it can get a little tiresome for your eyes. The last thing you need is a bad display that hurts your eyes after a long work session. Finding a laptop for coding depends more on your budget than anything else, as it doesn't require high performance and unique features like a laptop for gaming or video editing. It's more about finding a laptop that hits all the sweet spots while fitting in within your planned budget. Hopefully, the above list was of some assistance to you.