Technobezz is supported by its audience. We may get a commission from retail offers
Whether you are intending to buy a laptop for yourself or else it is to gift someone who is an architect, you
ASUS VivoBook with 15.6 Inch FHD Display
Apple MacBook Air with 13 Inch FHD Display
Lenovo Ideapad 7i Ultrabook
Table of Content
Whether you are intending to buy a laptop for yourself or else it is to gift someone who is an architect, you need to keep some points in mind. The laptop for an architect should meet some requirements such as a minimum of 4GB RAM, at least 14-15 inch screens, great RAM, processor, and Graphics card to run things smoothly. The main job of an architect is involved with the blueprint. They are required to prepare, view, and edit the blueprints, so the screen of the laptop should be good enough to ensure your task is accomplished hassle-free and in a much smoother way.
While the market is filled with so many options, some may find it a bit difficult to opt for the apt laptop for them and we are here to help them out. This article contains a list of the best laptops for architects along with their detail. So, keep reading.
Before listing the models to go for, we are going to share a quick and easy-to-follow buying guide that will point to some important things to think about.
See also: Best gaming laptops under $1000
Buying Guide
Laptops for architects are a reality. Architects depend a lot on their computers for designing work for their projects. They could be handling a residential property, a large mall, or a shopping complex. The layouts and other complicated construction-related calculations are all handled through their computers. There is a range of laptops available for purchase and use by architects. If you intend to buy a laptop for architects, there are several points to be checked before the buying decision is made.
Processor: You need a solid processor under the hood of the laptop for architects. You must go for at least a core i7 Intel chipset of the latest generation. You may not get the real computing power with any processor less than this.
Graphics: You will also need a powerful GPU to go with the main processor. The NVIDIA brand is the most popular in this field and you should check the details and go for the latest one.
Display: For a laptop to be used by architects, you will not only need a large display, preferably 17-inches, but you must check if you can add one more display to the machine. The reason for this is that the design work may involve comparing two options and parallel screens help in this process.
Connectivity Options: The laptop for architects must come with multiple connectivity options since they will often need to connect other peripherals to their laptops. As mentioned above, architects prefer to have multiple screens while working on designs. Besides, there may be special printing requirements for which the laptop should be capable of being connected to a printer.
Screen Resolution: Although this may not be part of the essential list, you will need a good screen resolution to enable the designer to work on the laptop and to see the images in more detail.
Battery: If the architect plans to carry the laptop to their client's premises to make presentations, then the battery fitted on the laptop has to be large. Check if the battery lasts at least 5 hours and more on a full charge.
RAM & Storage: With the stress on the processor, the RAM support should be good as well. The ideal RAM for a laptop for architects would be 16GB. The storage must be huge, at least 1TB since most files are large.
You may also read: Best Computers For AutoCAD
Best Laptops For Architects
Premium Touchscreen Laptop for Professionals
ASUS VivoBook with 15.6 Inch FHD Display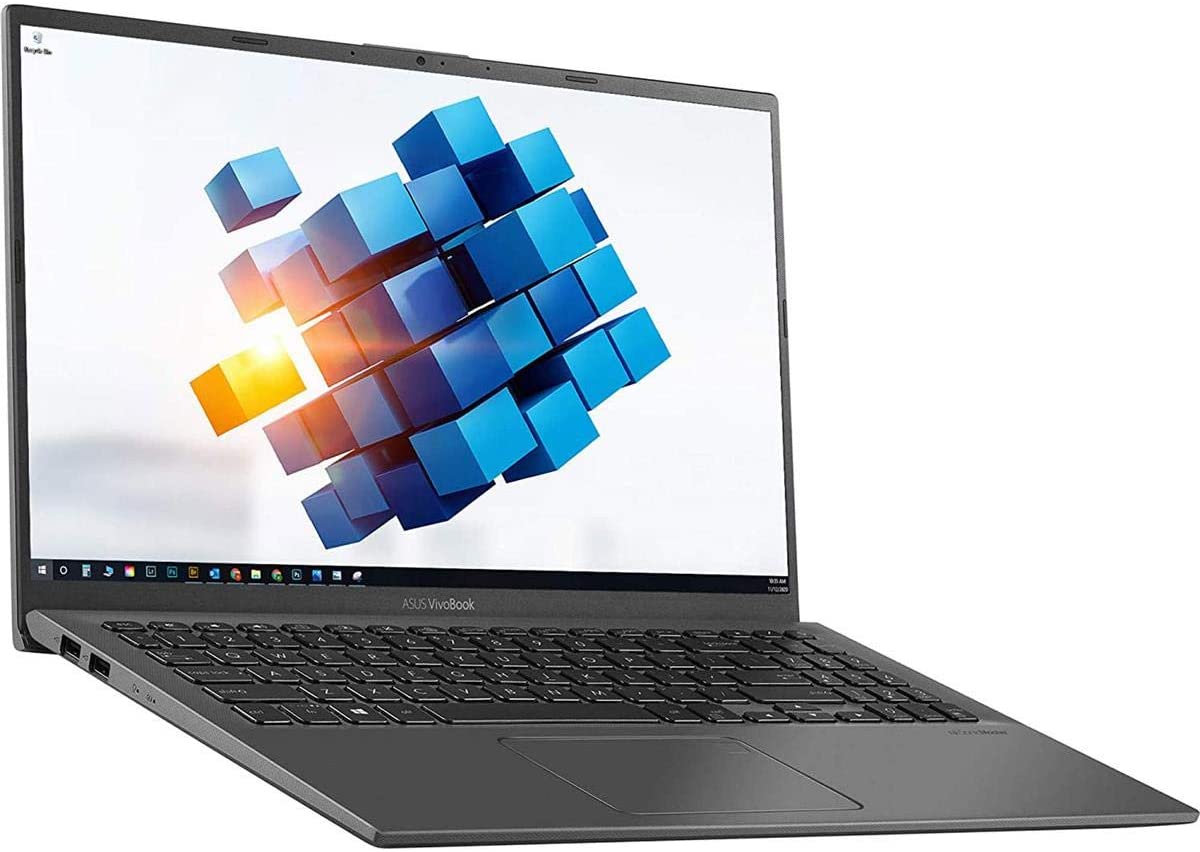 The all-new ASUS VivoBook perfectly embodies what you need in a laptop for architecture. The 15.6 display with an anti-glare surface will let you watch crisp, clear images at a high resolution. And the touchscreen experience is another upside. The Intel Quad-Core i5 11th generation processor backed by Iris Plus graphics and 16GB DDR4 memory is all about seamless multitasking and huge storage.
With Windows 10 and a fingerprint reader, your files will be locked safely. And the backlit keyboard will let you use your laptop in low-light conditions quite efficiently. Plus, you can enjoy cable-free networking with several connectivity options like Bluetooth and WiFi. Weighing only about 3.75 pounds, this ASUS laptop is portable too.
This ASUS laptop equipped with a touchscreen FHD display, powerful processor, and graphics is ideal for architecture students as well as professionals.
Lightweight and portable

File locking mechanism

Magnificent display

Powerful processor
AC adapter is short

The speaker volume is low
Magnificent Display for Clear and Accurate Visuals
Apple MacBook Air with 13-Inch FHD Display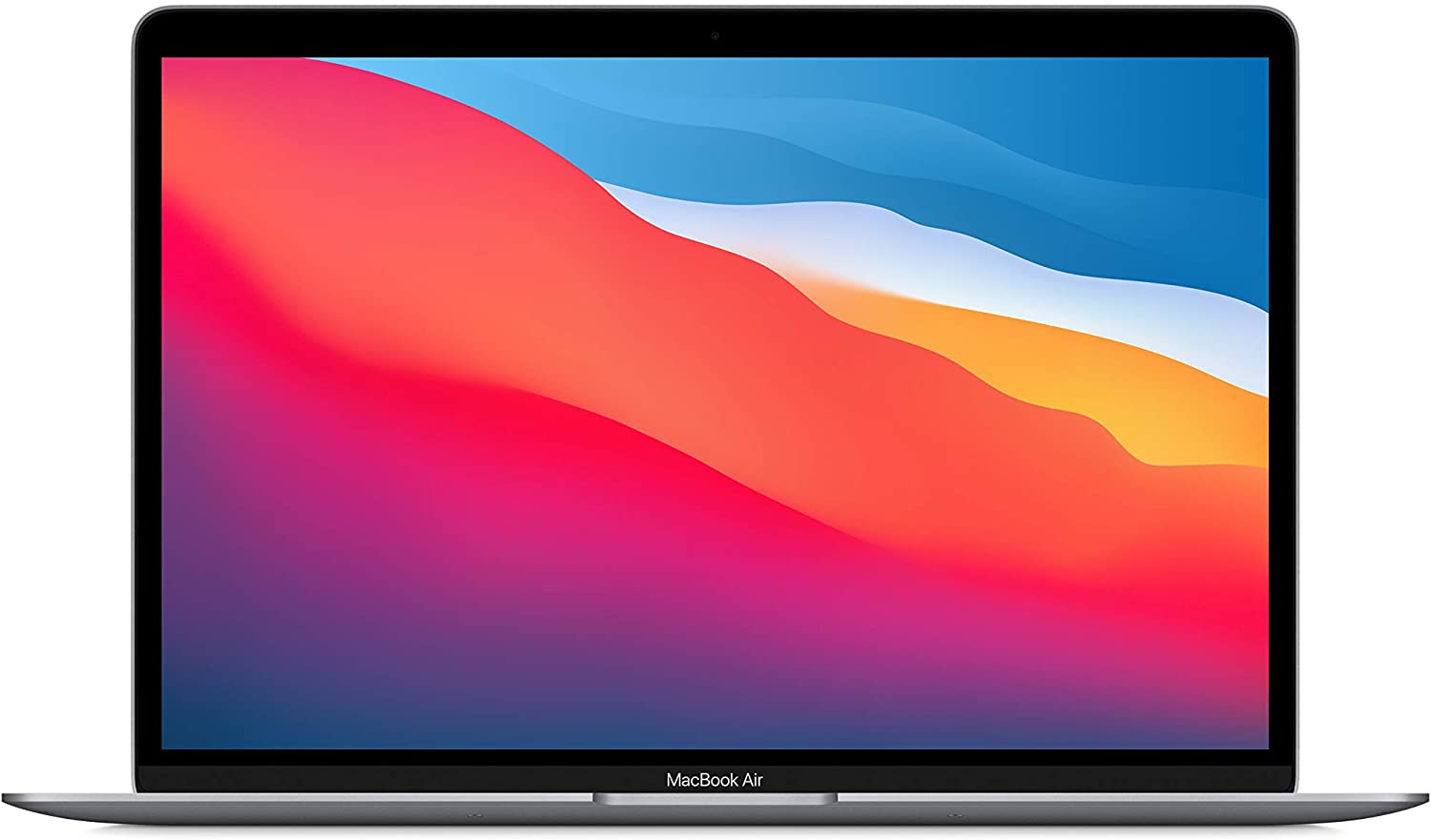 Be it for architecture or any other professional task, the Apple MacBook Air needs no special introduction. And if your budget and expectation both are on the higher side, there's no looking further. Equipped with the Apple M1 chip, 512GB SSD, 8GB RAM, and loads of other attractive features, this one is surely going to uplift your design experience.
The 13-inch Retina display is all set to make every visual real-life. Its accuracy of colors and clarity of texts is something Apple is famous for. Plus, the 8GB RAM is all about a speedy performance for the longest hours as this one has a battery backup of up to 18 hours. Added features are touch ID, and FaceTime HD camera- to name a few.
For those who are looking for an Apple iOS laptop for architecture, this one will be a good buy.
Easy to learn and setup

Heavy-duty processor

Super-light and portable

Impressive design

Amazing battery backup
Limitations in compatibility

Screen is smaller
11th Gen Intel Powered Laptop for Architects
Lenovo Ideapad 7i Ultrabook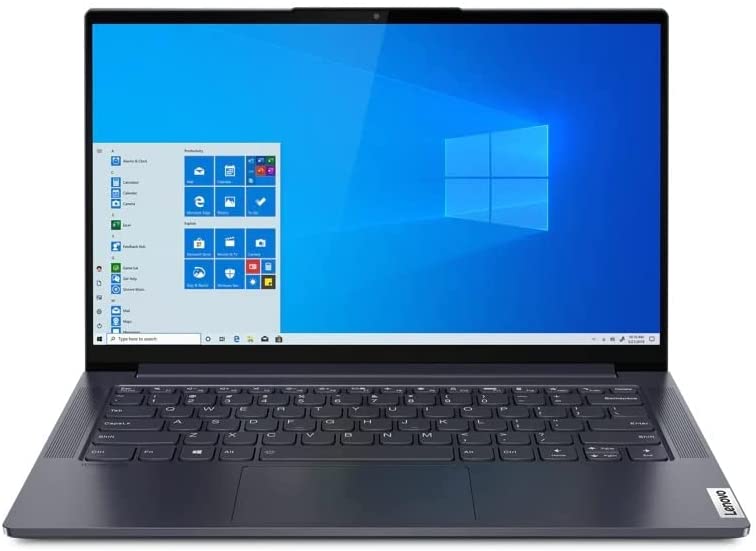 The first thing that's going to blow your mind seeing this laptop is the 11th Gen Intel processor. The 4-core processor is backed by 16GB RAM, which balances performance with responsiveness. And the 512GB PCIe SSD with Iris Xe graphics can offer massive storage space and speed boost up for your heavy architecture files. Smooth multitasking is ensured with Windows 10 and processor core components like 2.8GHz base and 12MB smart cache.
Coming to the 14-inch FHD display, it has IPS anti-glare technology and great resolution to support 4K videos with superb color and clarity. Wide viewing angles are ensured by the LED backlight display. Other upsides are up to 15 hours of battery backup, wireless connectivity, and more.
If you're looking for an ultra-responsive laptop that ensures you a speedy performance, this one will be a good buy.
Intuitive performance

Display is impressive

Wi-Fi 6 compatibility

Weighs less than 3 pounds
Non-touch display

Webcam is dim
Stunning Design and Superfast Performance to Impress
ASUS VivoBook 15.6 Inch Laptop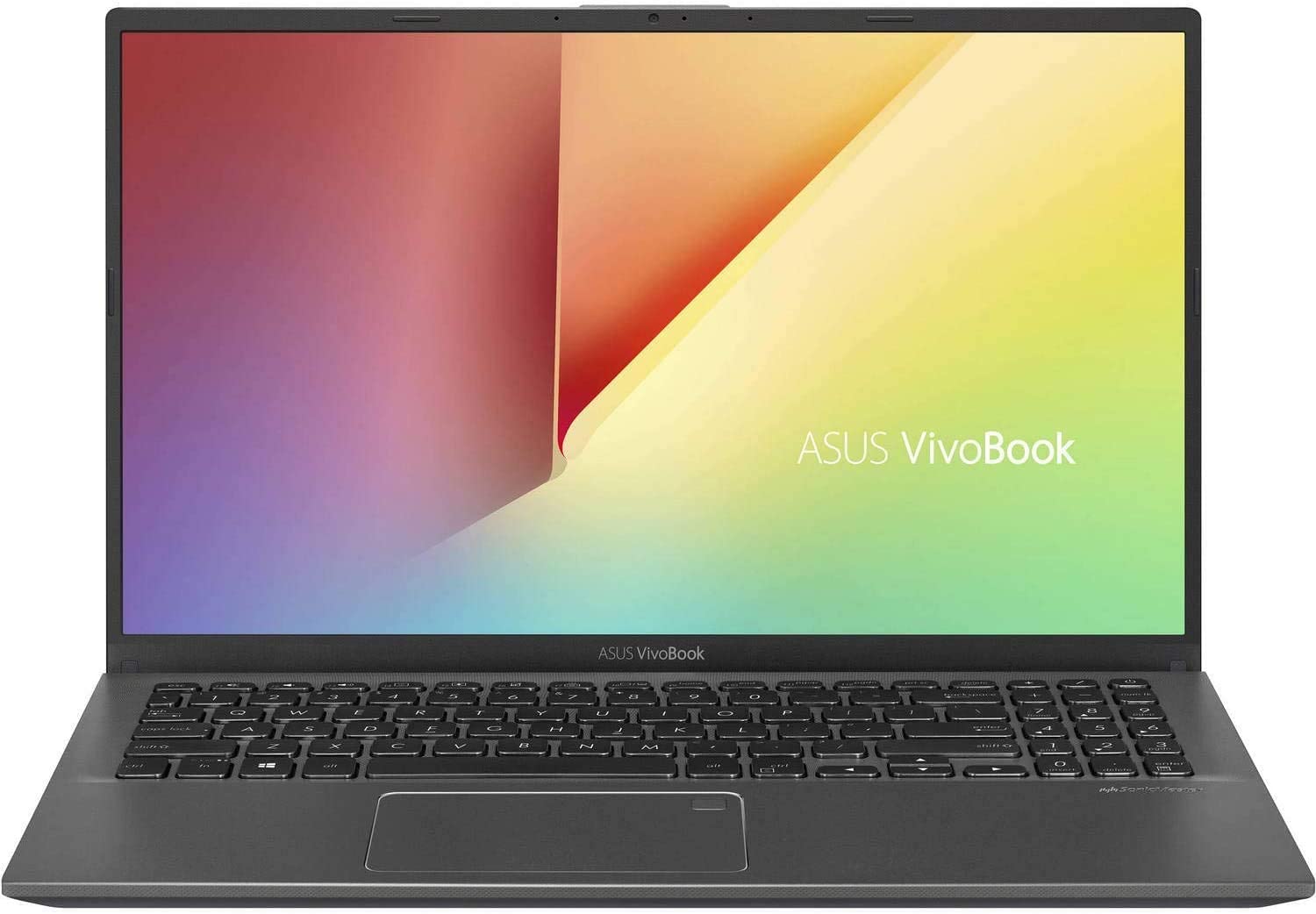 ASUS has set a benchmark among laptop manufacturers and this one from the VivoBook series is perfect for aspiring architects as well as pros. It's a touchscreen laptop with a 15.6-inch large display that delivers optimum clarity of images and texts. Plus, the GHD IPS technology coupled with an anti-glare surface enhances the visuals further.
The 10th Gen Intel Quad-Core i7 processor configured with 16GB RAM is ideal for heavy tasks like designing, gaming, and coding. And the 16GB DDR4 memory is going to run all apps within a fraction of seconds. The bundled security solution of Windows 10 is quite sufficient for designing and other tasks. On a single charge in this laptop, you can work for up to 9 hours, as claimed by ASUS.
Why You Should Buy This?
If you're looking for a touchscreen laptop with a large display and powerful processor, the ASUS VivoBook will be a perfect choice.
Pros
Wonderful touchscreen experience

Fast boot-up of files

Numeric backlit keyboard

Speakers are great
Cons
Slightly heavyweight

Battery backup is average
Great Configuration for Architects within the Budget
Lenovo IdeaPad 3 15.6 Inch Laptop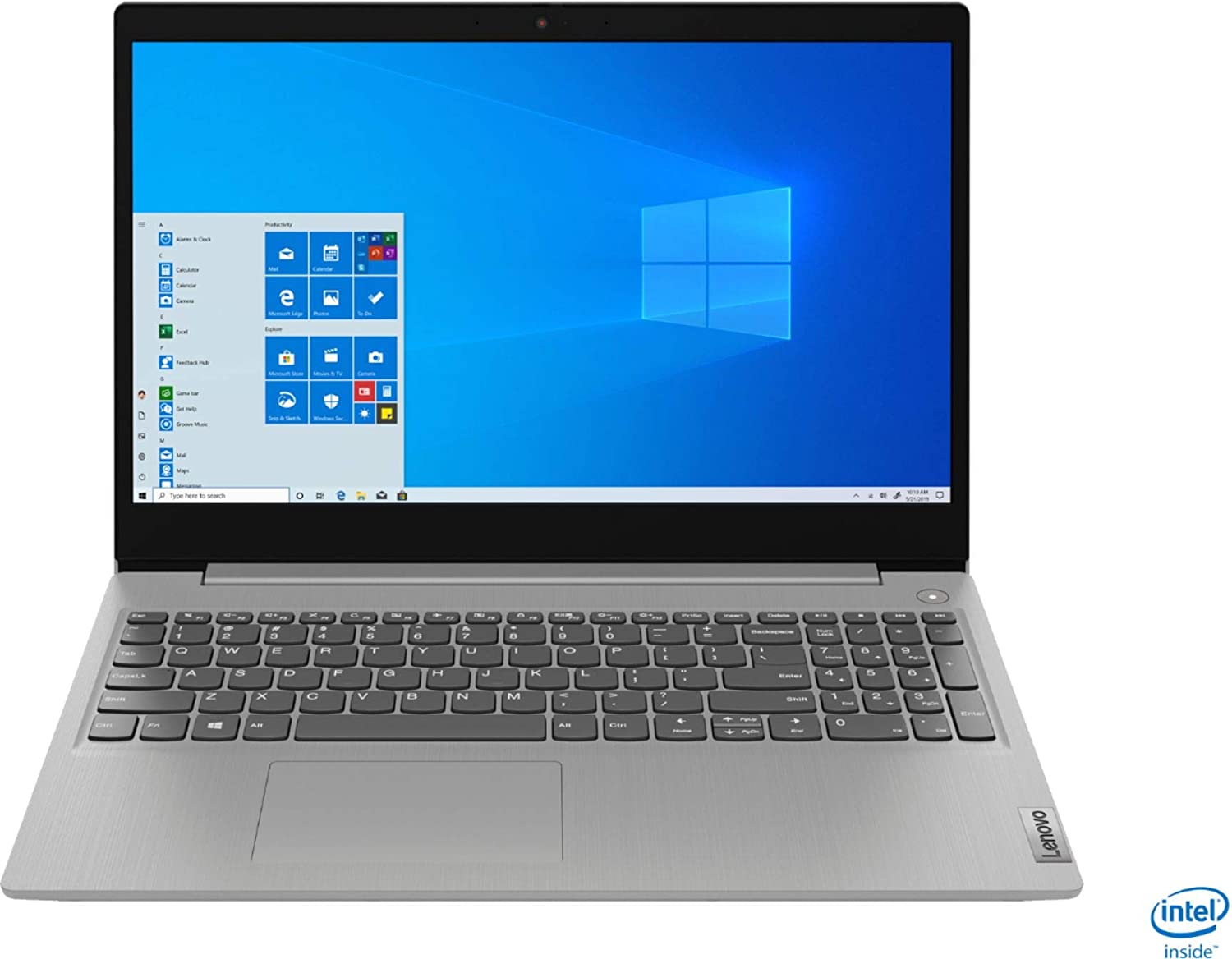 Another considerable option from the Lenovo IdeaPad series, this one is economic and quite good in performance. It has a 15.6-inch touchscreen display that you can control conveniently while the HD TruBrite technology of the display is going to show clear and bright visuals. And the keyboard with a touch panel is comfortable to use for long hours.
Coming to the core components, the Intel i5 Quad-Core processor backed by 256GB SSD and 12GB RAM can deliver you dynamic power while designing large files. And the Turbo Boost Technology of Intel is known for its energy efficiency. This laptop has Windows 10, which offers smooth navigation and relentless multitasking.
A touchscreen laptop for architecture with great configuration and within a limited budget.
Sufficient RAM within budget

Large touchscreen display

Very economically priced

Energy efficiency
SSD is limited

Heavier than others
Stunning Visuals and Smooth Performance to Influence
Dell Inspiron 13.3-inch Laptop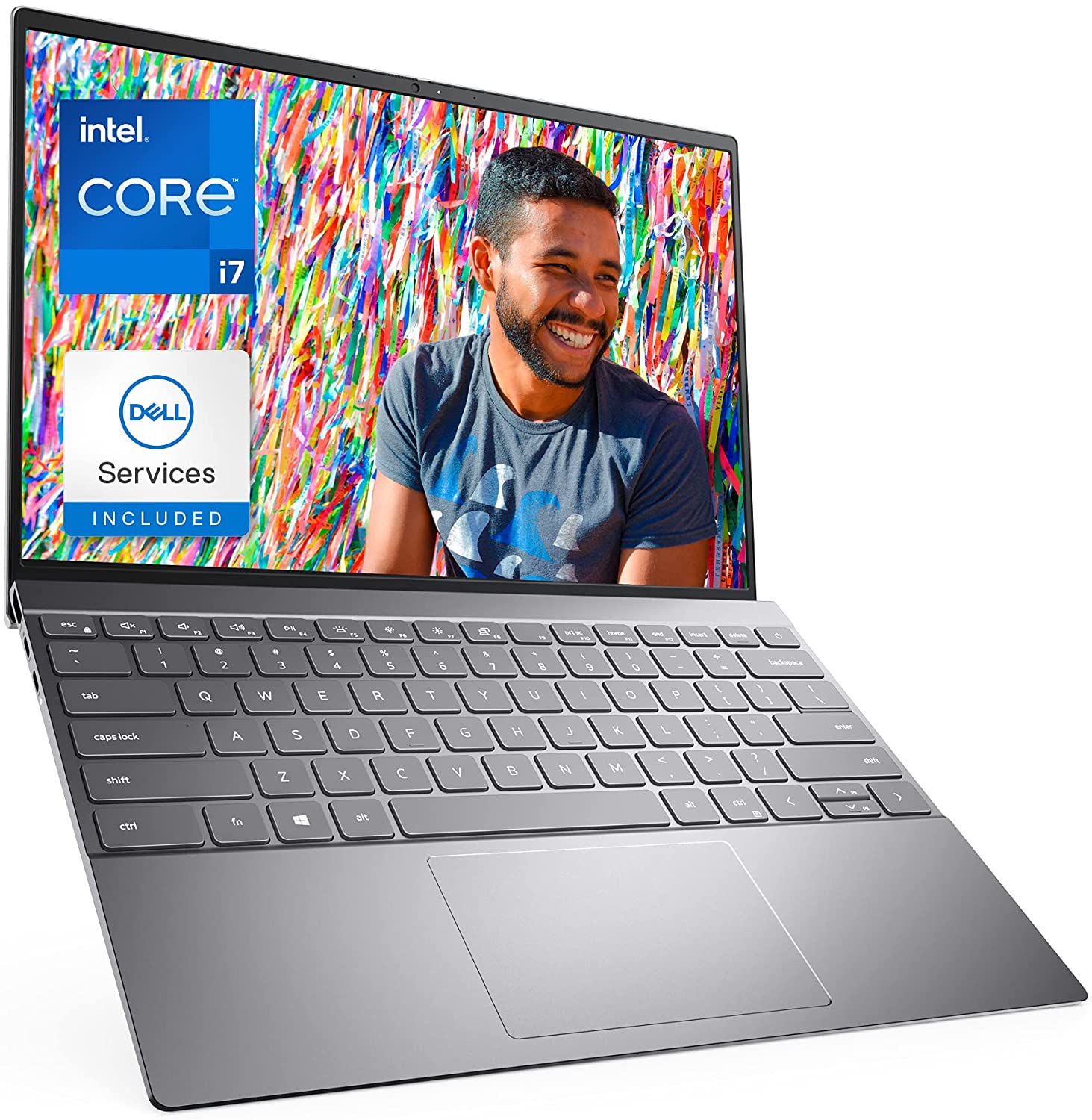 This one is another excellent option for professional architects as well as students. This thin and lightweight laptop from Dell has a bundle of striking features like an Intel Core i7 processor, 512GB SSD, 16GB DDR4 RAM, and more to speed up your architectural needs. Also, the NVIDIA GeForce MX450 graphics is something to vouch about for sure.
Dell has been an iconic name in the laptop industry and no wonder they have configured such a cool design. It's perfect for your home setup, on-the-go tasks, or carrying to your workplace. And the hassle-free navigation with Windows 10 is perfect for extended use. The 13.3-inch QHD display can deliver stunning visuals, which is perhaps the most important aspect when choosing a laptop for architecture. And the fast battery charge is another upside, making this one an ideal pick.
Why You Should Buy This?
If you're looking for a laptop with a powerful processor, great storage, and compact display, this one will be a good buy.
Pros
Power-packed processor

Superfast computing

Huge storage space

Impeccable design

Lightweight and portable
Cons
Screen is smaller

Battery backup is average
One of The Best Laptop From Microsoft With a Touchscreen display
Microsoft Surface Book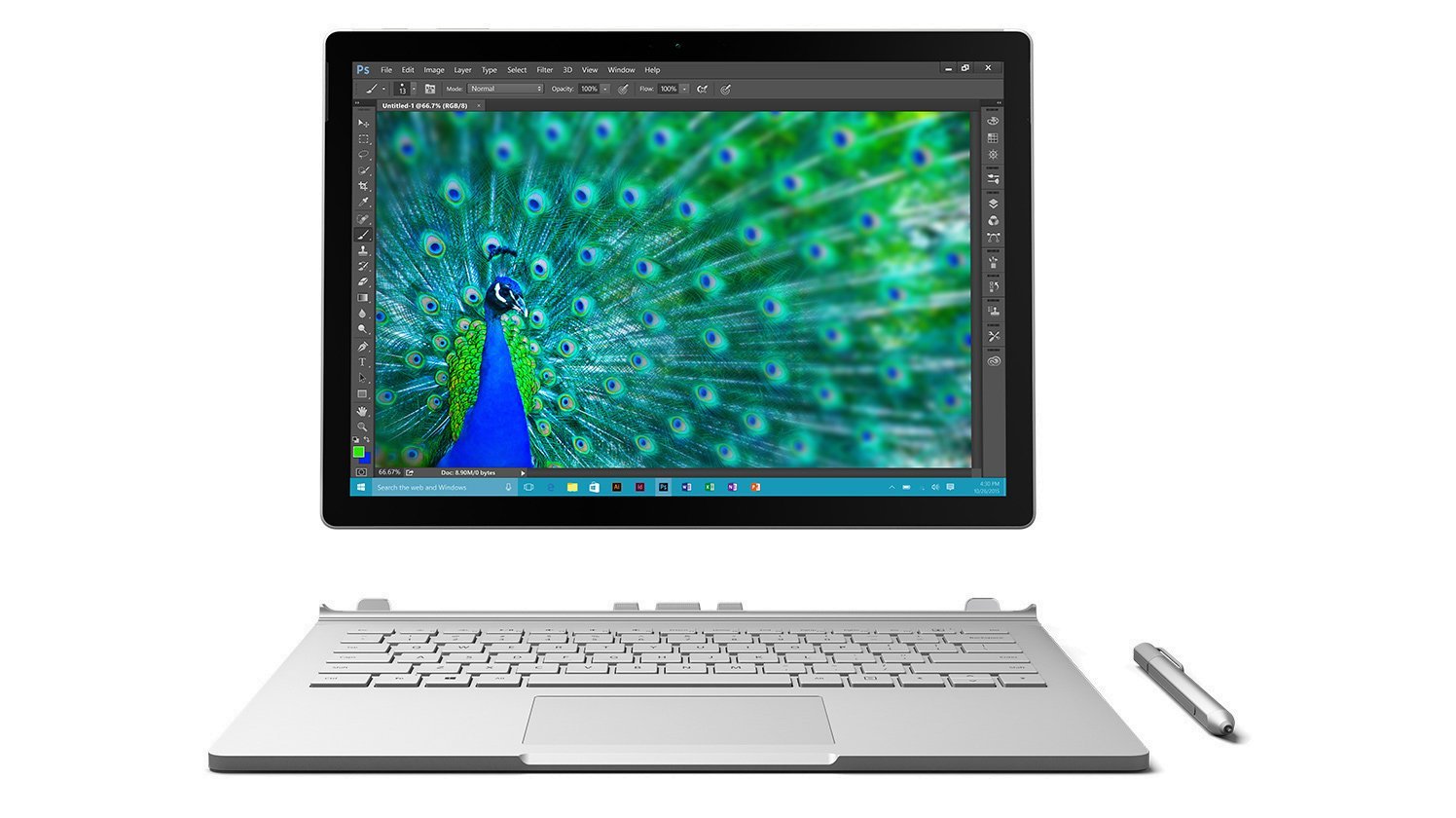 Microsoft Surface Book is no doubt the best choice for professional architects as well as students that are just perfect for running all kinds of architect-related software such as 3DsMax, Rhino, and more. The excellent graphics card NVIDIA ensures everything can be enjoyed on this laptop with ease. The configuration includes the dual-core Skylake Intel Core i5-6300U processor, 256GB SSD, 8GB RAM, and the 13.5-inch touchscreen display with 3000×2000 resolution. The best thing about this laptop is that it can be further converted into a tablet just by pushing a button that separates the screen from the keyboard. You can then use the tablet while lying on the bed or when you are on the go.
Who should buy this?
If you are an architect who wants a convertible laptop with great performance for running 3D applications.
Architects who want intuitive control over their blueprints using the Surface pen.
Frequently Asked Questions
Can I settle for lower storage if the processor and RAM meet the requirements in a laptop for architects?
You can go for 256GB storage if you are confident in using external storage devices like hard discs or use the cloud to store your large files. Higher onboard storage is recommended for easier access to important files, rather than depending on external storage space.
Is touchscreen essential for a laptop for architects?
No, it is not essential to have the touchscreen feature for laptops meant to be used by architects. If the laptop has all the other specifications and features required and comes with the touchscreen as well, you must consider yourself lucky. It is an additional feature, not very essential.
Are laptops for architects very expensive?
The price of laptops varies due to multiple factors. When you are looking for some top-end specifications and features, you should be prepared to pay a little more. Also bear in mind that the architect will be using the machine for commercial purposes and the cost of the laptop should not be a matter of concern.
Do laptops come with antivirus packages?
You may find the basic version of an antivirus program preloaded on the laptops along with an operating system like Windows 10. You may still have to invest in a more effective antivirus package that can protect your computer from malware attacks over the internet.
What about the servicing of laptops beyond the warranty period?
The manufacturer may have extended warranty programs that can be included at the time of purchasing the laptops. There will be an additional amount to be paid over and above the price of the laptop. Beyond that period, there are AMC (annual maintenance contract) plans available from authorized service providers.
Conclusion
Every professional architect needs a laptop with both performance and efficient hardware specifications that come in handy and are pocket-friendly. In this article, we have tried to filter out the best possible choices for you. We hope it will assist you in zeroing down on the apt laptop that goes hand-in-hand with your architecture works.
These are some of the best laptops for architects. All of them are unique and have something different to offer. So, get the one that suits your needs best and makes your job easier and more enjoyable.
---