X
Our Editorial Process
Each year more than 60 Million users visit Technobezz to solve a problem or research a product. Our goal is that everyone finds what they are looking for, and that is why we cover a variety of products, problems, and solutions on our website.

Writing an article that contains a lot of valuable information may seem simple. But when the article is written, the story doesn't end. We are constantly updating the content so that you can always get up-to-date and accurate information.
---
Technobezz's Editorial Guidelines
If you carry a non-American SIM card when traveling to the United States, getting a US sim card may be expensive. That is why you should buy a prepaid SIM card for your USA trip well in advance. Doing so can save a lot of money on data and calls.
So, which is the best prepaid SIM card for USA travel in 2022? With several options available, you may be confused about which one to get. Leave your worries at bay. We have done comprehensive research on the various prepaid SIM cards you can use in the US and have shortlisted the top seven here. Have a look.
Best Prepaid SIM Cards for USA Travel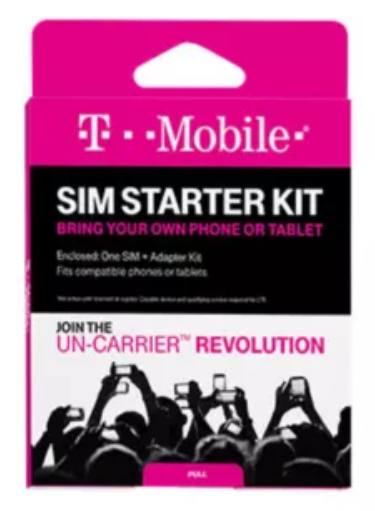 T-Mobile Prepaid is the only prepaid operator in the US that supports 5G! The SIM is known to offer great coverage and fast speeds. Moreover, you can find affordable plans coupled with group discounts, which is highly beneficial when you travel with family and friends.
The activation can take up to 24 hours, so it's recommended that you get this SIM well in advance before you travel. The prepaid SIM is in a triple-cut format, so it's compatible with most smartphones used today. However, remember that the SIM will only work in the United States.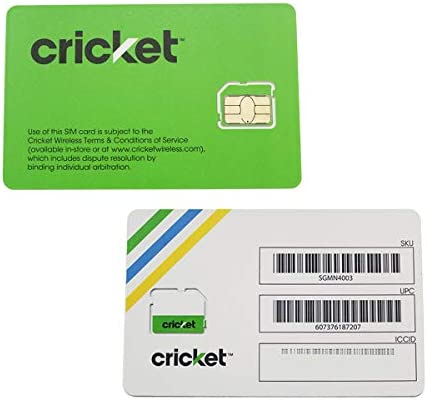 Cricket Wireless Prepaid is a popular prepaid network in America. Moreover, Cricket Wireless has its own BYOD plan (bring your own device) for travelers. There are attractive plans with a range of features. You can choose a plan according to your requirements.
Cricket Wireless uses the 4G LTE networks of AT&T in the U.S. In other words, no matter where you travel within America, you will be able to find good coverage. Most of the unlimited plans from Cricket come with unlimited calling and texting to Mexico and Canada, while international plans allow you to make unlimited calls to 35+ countries!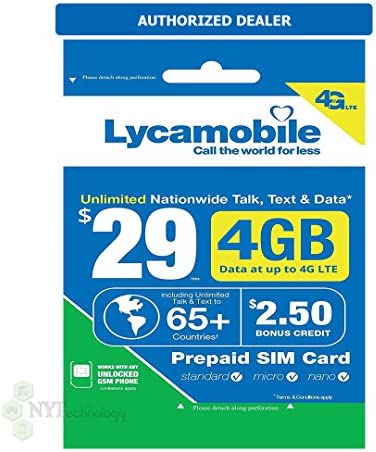 Lycamobile offers a range of beneficial prepaid plans for customers traveling in America. The SIM allows you to make unlimited international calls and texts to 75+ countries. In addition, Lycamobile includes a bonus credit for new activations that can be utilized toward future top-ups.
The SIM activation process is simple. Just dial 622 from your mobile and enter your zip code. Voila! Lycamobile prepaid SIM gets activated. However, you can only use this SIM with unlocked phones and it will not work outside the US.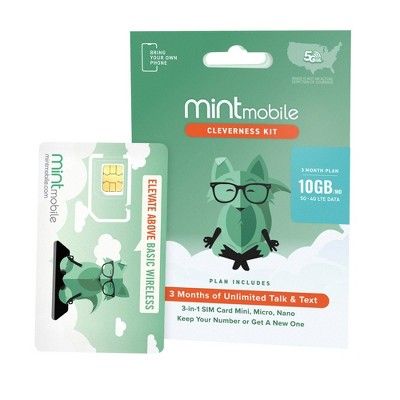 The 6-month plan from Mint Mobile is the perfect choice if you are planning to stay in the USA for up to three months. The plan offers you a 90-day validity. You can enjoy 3GB of data per month and a total of 9GB of usable data for three months. What's more, you can benefit from the "test drive" feature that includes a unique 7-day money-back guarantee.
Since it is a SIM-only plan, you can use your own device. Mint Mobile SIM comes in micro, nano, and standard formats. However, make sure the SIM you choose fits your phone.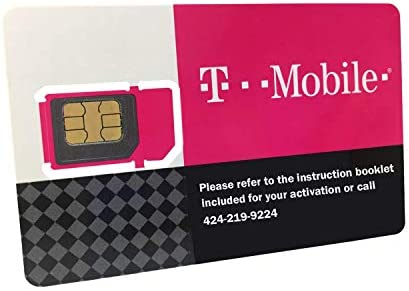 AT&T offers a prepaid SIM card with 22 GB of data. You can use this SIM in the US, Canada, and Mexico. Make sure you activate the SIM three days before landing in the US. The SIM comes with numerous features that prove to be beneficial to the users.
On the whole, it is easily the best SIM card if you're going to use only data, especially if you will spend a lot of time in the US, Mexico, and Canada.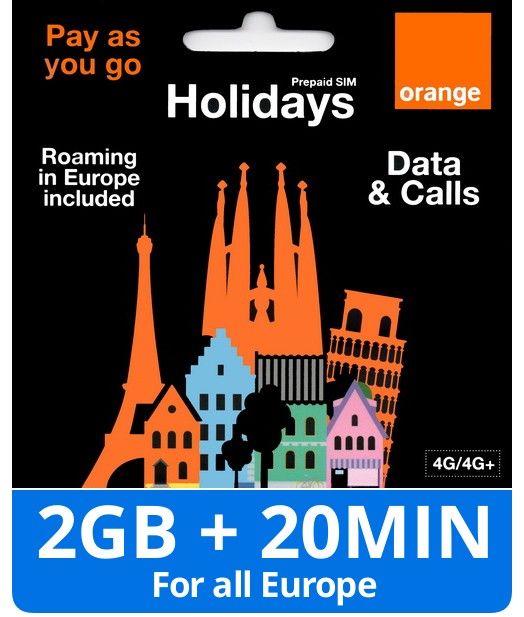 The Orange Holiday World SIM Card is the first SIM card that covers nearly every country worldwide. It allows you to enjoy a seamless Internet experience within the US. You are assured of the best network coverage.
The SIM is a great option for those who only want to use data across several devices and are looking for easy recharge options.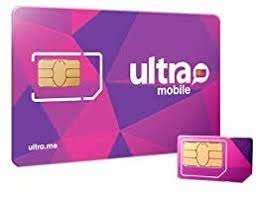 Ultra Mobile is an MVNO (Mobile Virtual Network Operator) on T-Mobile's network. In other words, you can enjoy amazing T-Mobile coverage at a budget-friendly price. So, strong coverage and great speeds are guaranteed.
While Ultra Mobile offers a range of prepaid plans, the Ultra Mobile Tourist plan seems ideal for anyone visiting the USA for three weeks or less. You get unlimited talk time, texts, and up to 3GB of data. Besides, you will have 100 minutes to make calls to 80+ international destinations! Note that you cannot recharge your Ultra Mobile SIM, so be careful if you plan to extend your stay.
Conclusion
Now that you have had a good look at the best prepaid SIM cards for USA travel in 2022, you will have an idea of which prepaid SIM card to choose when you travel to the US. However, consider important points like the length of your stay, features needed, usage, and budget, along with whether the SIM you choose fits your smartphone.
Was this article helpful?
This helps us improve our website.