X
Our Editorial Process
Each year more than 60 Million users visit Technobezz to solve a problem or research a product. Our goal is that everyone finds what they are looking for, and that is why we cover a variety of products, problems, and solutions on our website.

Writing an article that contains a lot of valuable information may seem simple. But when the article is written, the story doesn't end. We are constantly updating the content so that you can always get up-to-date and accurate information.
---
Technobezz's Editorial Guidelines
Prepaid phone plans are excellent choices when you have a budget and want to reduce your monthly bills. These plans help you avoid the hassle of entering into contracts with your service provider and allow you to do away with overage fees.
The list below provides some of the best prepaid phone plans for you to compare and choose based on your needs.
Best Prepaid Phone Plans to Save on Monthly Bills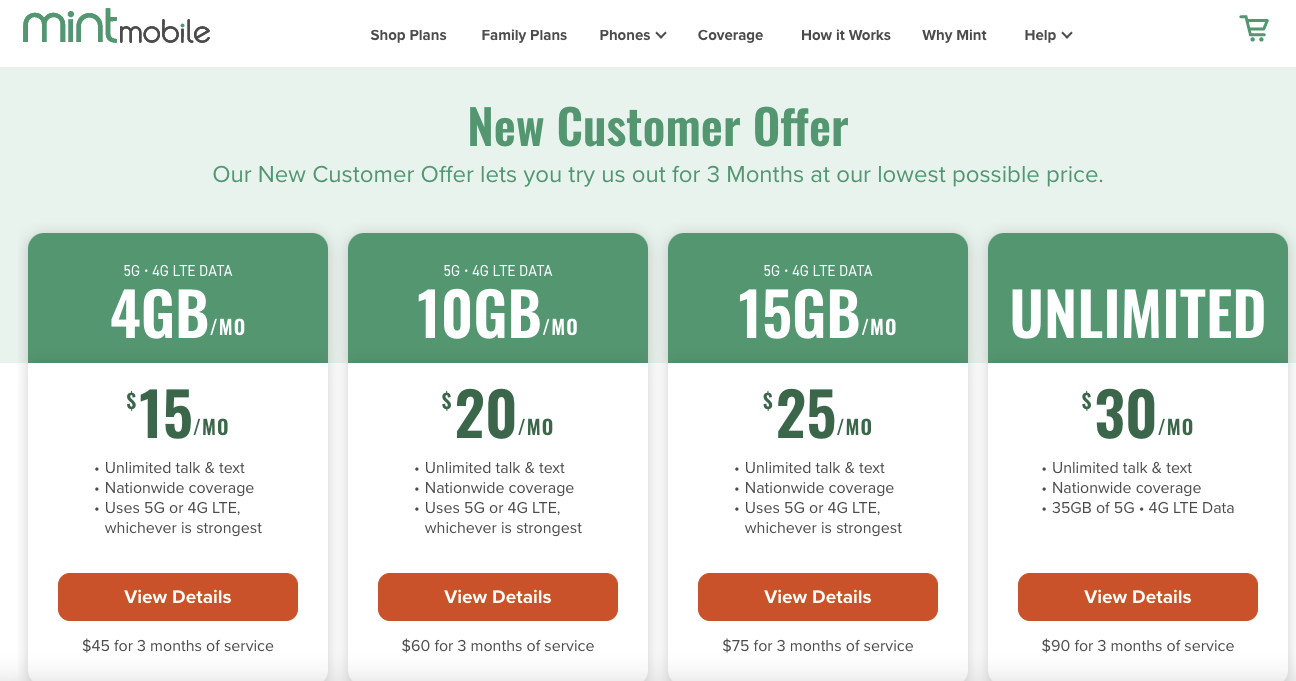 Mint Mobile offers a 12-month plan with a payment of just $30 a month. You can make unlimited calls, send unlimited texts and use unlimited data for this small fee. This plan is offered on T-Mobile networks and gives you high-speed 35GB of data on 4G LTE and 5G networks. The speed gets reduced to 3G speed if you exhaust the 35GB limit in less than a month.
The 12-month plan also helps you avail 5GB of mobile hotspot data at high speed. You can also make free international calls to Canada and Mexico with this plan.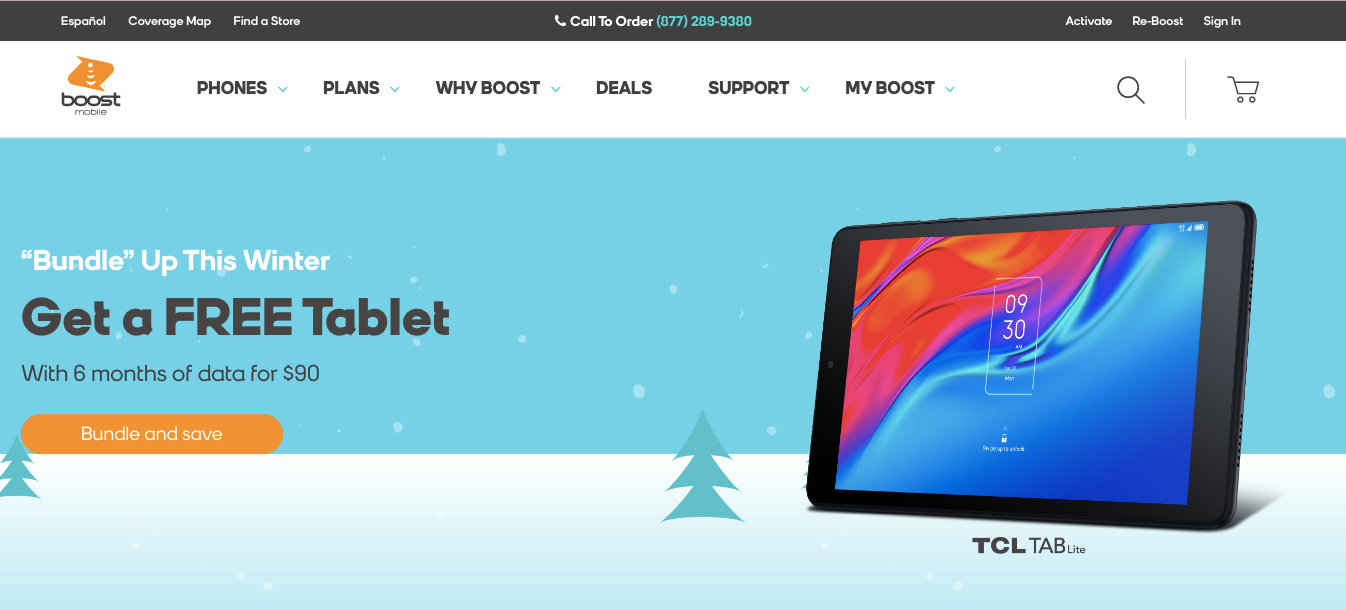 Boost Mobile offers unlimited calls, data, and texts for as low as $25 a month. However, this offer is only available to new customers who plan to use Boost for the first time. You must also be ready to set up an automatic payment feature to use this plan.
The plan will give you 30GB of data at high speed per month, along with 5Gaccess. The data speed slows a bit when you exceed the 30GB limit. You are also entitled to Hotspot data, which is deducted from your monthly high-speed data.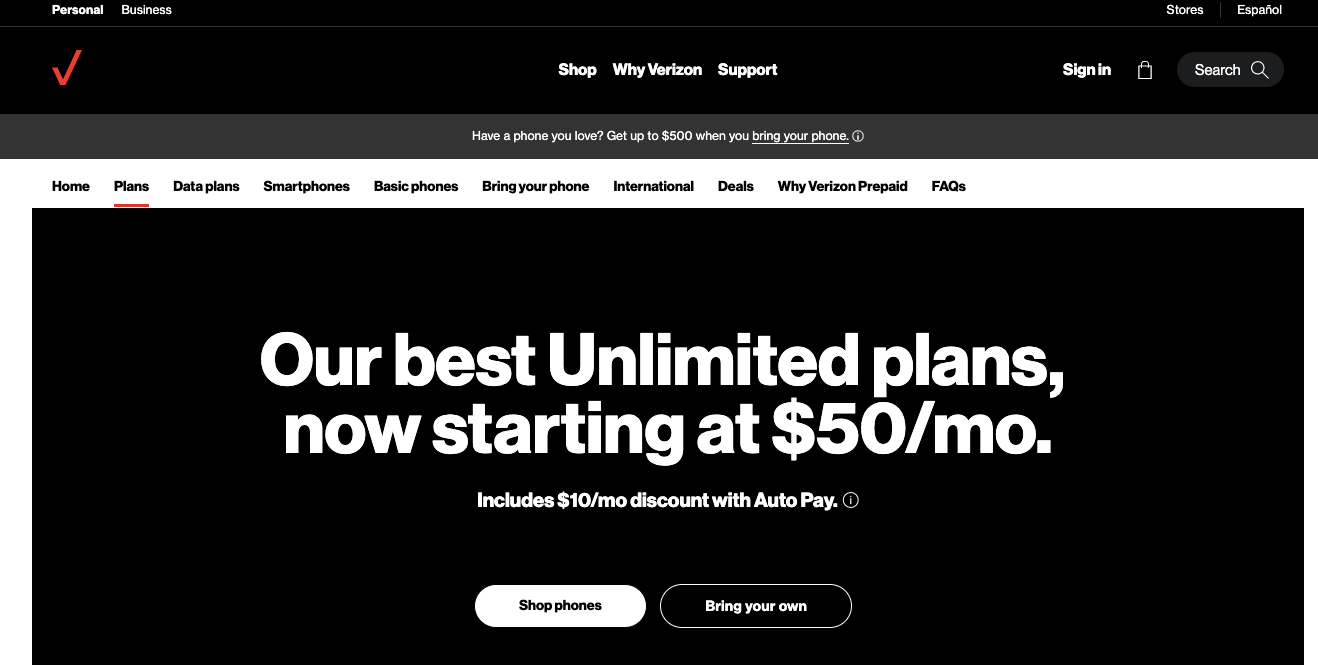 Verizon goes that extra mile to offer 5G coverage nationwide for as low as $45 a month. If you opt for autopay, you are entitled to an additional $10 discount monthly and 15GB of data, including a mobile hotspot. You can, however, not combine the loyalty discounts offered by this provider with the autopay discount.
For unlimited data options and additional mobile hotspot data, you will have to think of other alternatives available at $50 and $60 monthly payments with autopay.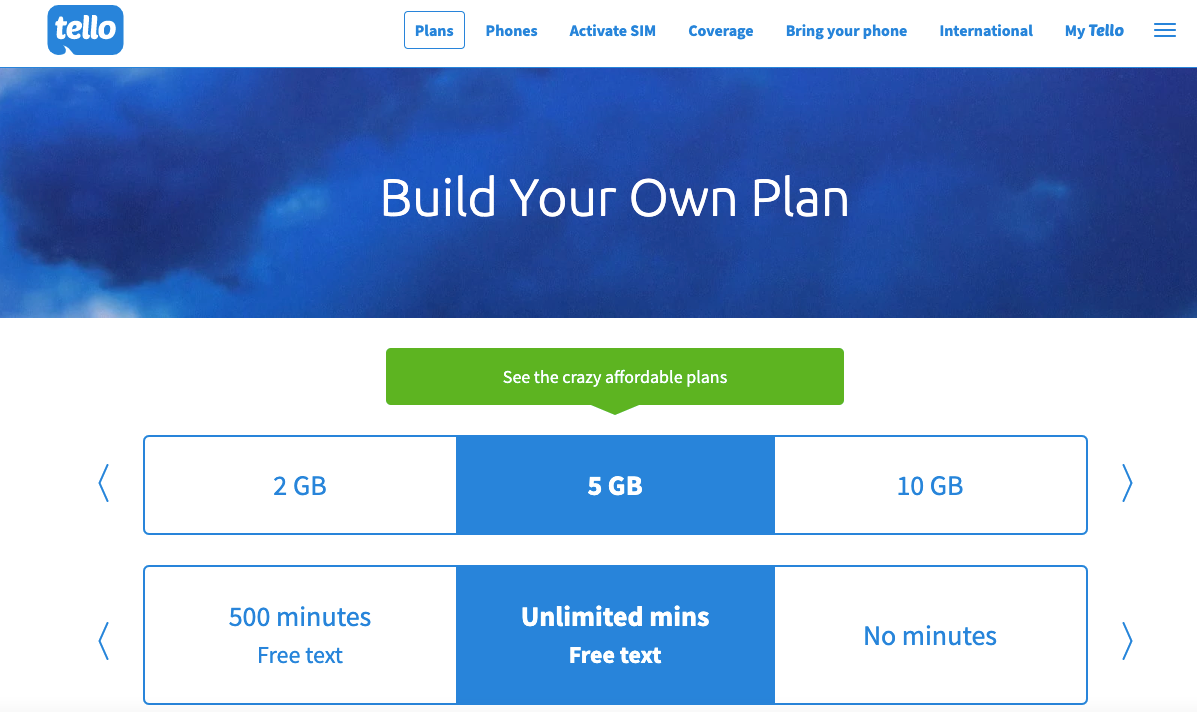 Tello offers a prepaid plan at just $10 a month with unlimited calls and texts plus 1GB of data if you do not plan to use the Internet much on your cell phone. The $19 per month plan is an alternative with 5GB of data for moderate data use. You can pay an extra $5 monthly to increase the data offered to 10GB.
There is also an attractive unlimited plan where you can get unlimited data for only $29. There are promotions on and off where you get exciting perks in the first half of the month.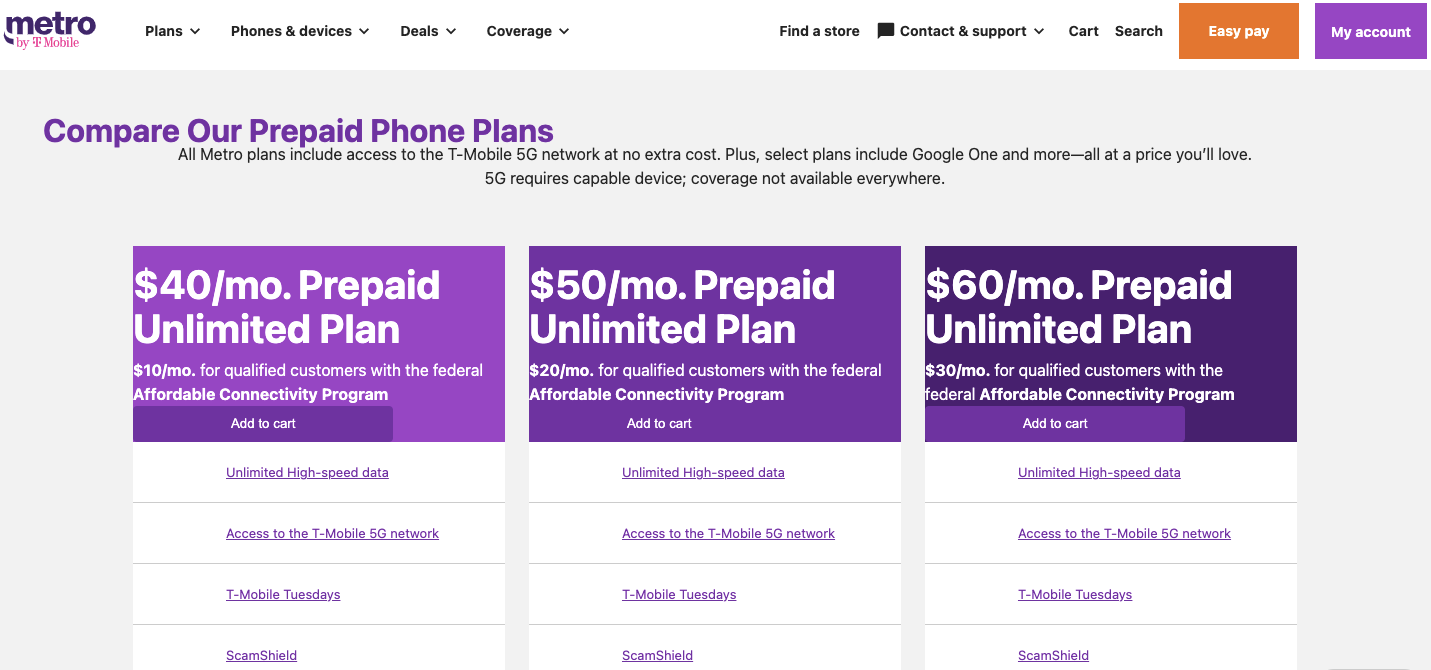 Metro by T-Mobile has an interesting prepaid phone plan for families. This plan allows a family of four to enjoy the prepaid service at $100 per month. The key takeaways of opting for the plan are 5G coverage and unlimited data.
There are significant discounts on multiple lines, although the perks are limited. However, when you choose this plan, you are eligible for the giveaways that T-Mobile offers on Tuesdays for its customers who opt for other plans.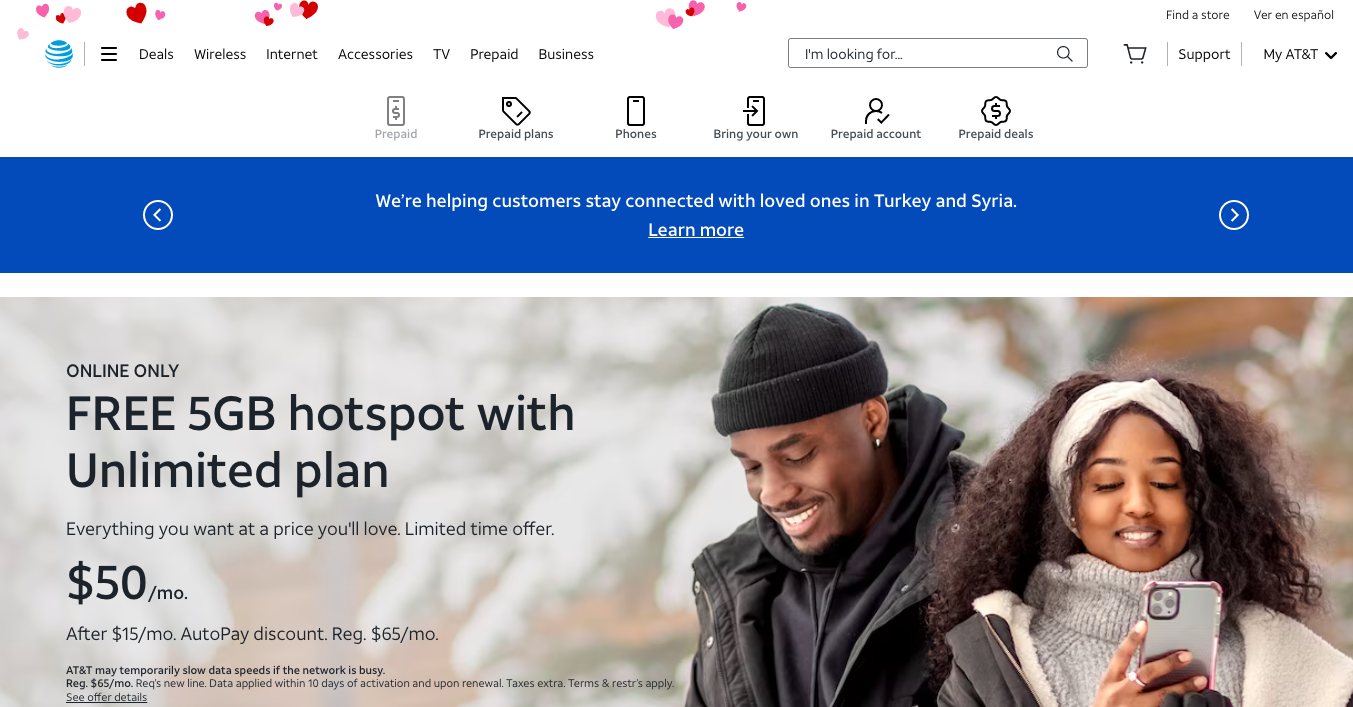 AT&T offers an interesting prepaid plan at $25 a month if you make an upfront payment for 12 months. This plan offers unlimited calls and texts and 16GB of high-speed data. For a mobile hotspot or more than 16GB of data, you can opt for unlimited data, text, and talk services by selecting autopay and paying $50 each month.
Additional discounts exist for those with a family plan or who have multiple connections. The monthly fee gets reduced by $20 for people interested in a prepaid plan.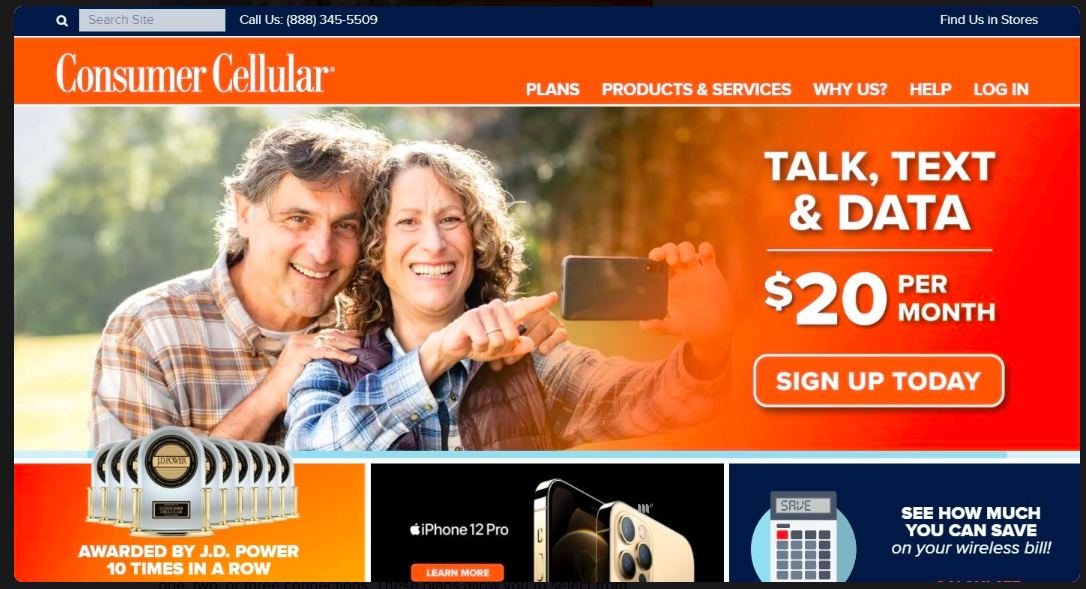 Consumer Cellular offers several prepaid cellular plans without a contract, keeping senior citizens in mind. You can opt for plans with one, two, or three connections. These plans allow you to select from data options 1GB, 5GB, 10GB, or 15 GB. Alternatively, you can choose unlimited data or 20GB of shared data.
There is also an unlimited talk-only plan for just $15 a month and a $50 per month plan with shared data of 10GB for two people. Moreover, you can choose a different plan each month.
Conclusion
Prepaid phone plans are way cheaper than their postpaid plans and often provide the same coverage. The taxes and fees involved are included in the monthly payment. You can check out the list above for some of the best prepaid phone plans based on various parameters to select the right plan.