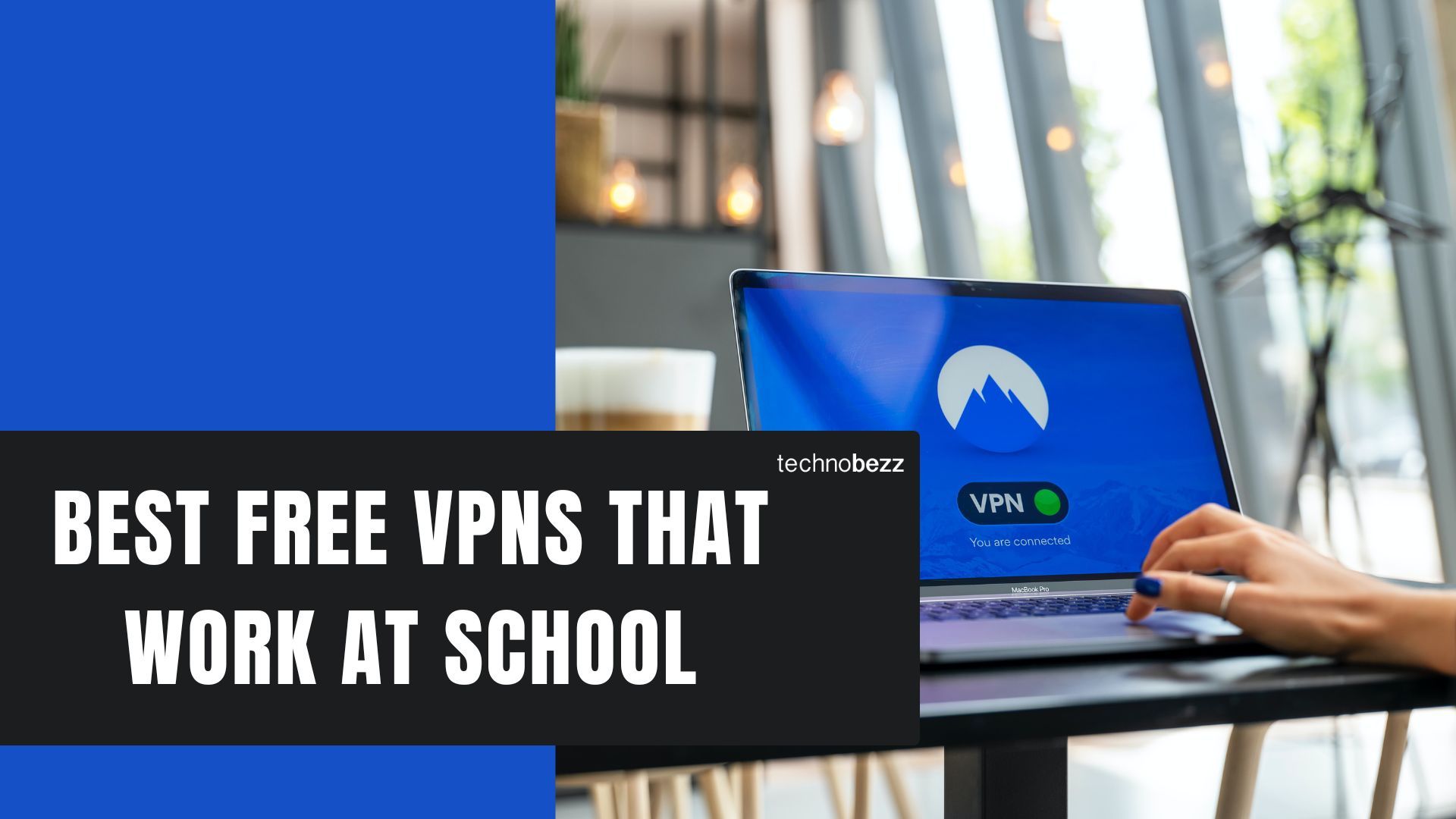 Many schools today provide students with access to computers and the internet. However, in an effort to maintain a focused learning environment, schools often block numerous websites, limiting students to educational use only. This restriction can sometimes hinder students from accessing valuable resources for their assignments, leading to frustration.
What schools may not realize is that some of these blocked websites could actually aid students in their academic work. When faced with the frustration of restricted access, students can turn to a solution known as a VPN (Virtual Private Network) to overcome these barriers and access the information they need.
A VPN or a Virtual Private Network can be best described as a service that helps safeguard one's internet connection and online privacy. Using a reliable VPN, you can access websites your school has blocked. Not every VPN out there is free, but there are many that you can use without paying a dime.
Here are the Best Free VPNs That Work at School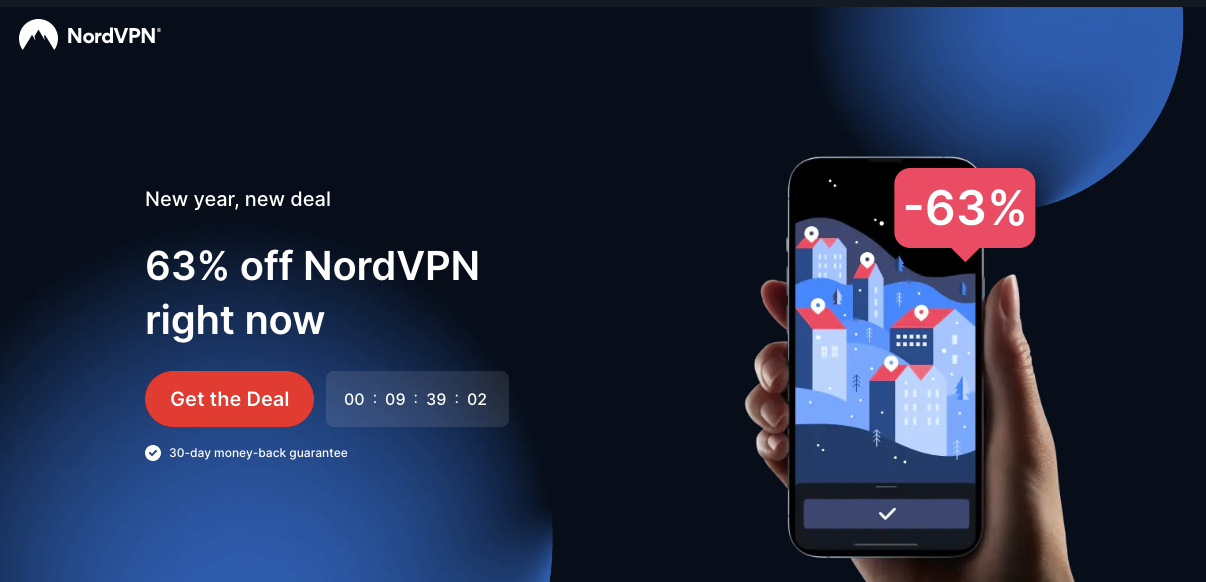 NordVPN is one of the biggest names in the virtual private network industry. This VPN is recommended for those planning to use a VPN that comes loaded with useful features like Split tunneling and Custom DNS. It also offers protection from malware, powerful encryption, and 24x7 customer support.
Apart from being useful, the features are privacy-friendly and ensure that you have a smooth and safe experience while browsing through blocked websites. It can protect as many as six devices using a single account.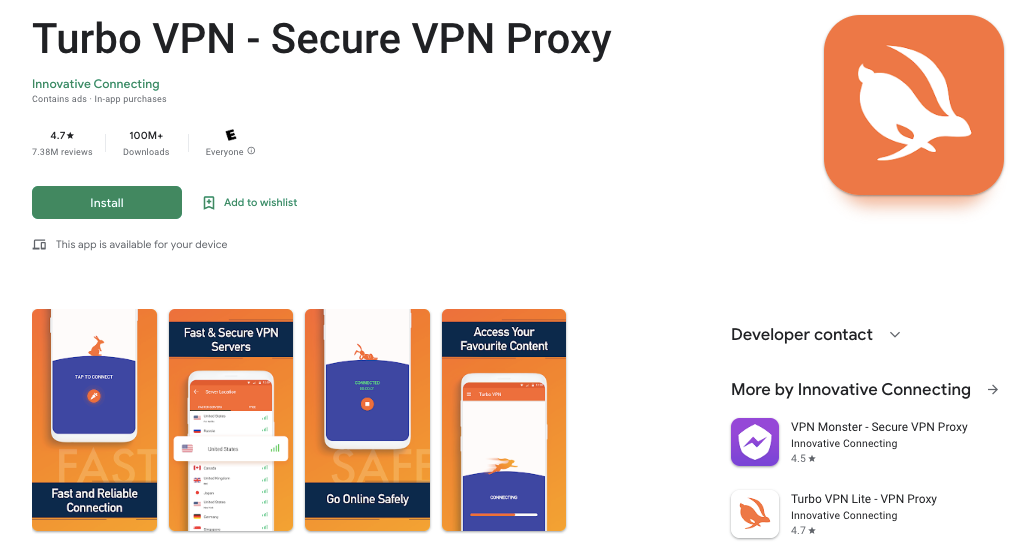 Turbo VPN is a free-to-use VPN that one can use on Android, Mac, Windows, and iOS. This is a very popular VPN and the app has registered over 100 million downloads. Unlike some other VPNs, you don't have to face any bandwidth restrictions or limits here.
One factor that has helped Turbo VPN stay extremely relevant is the fact that it has constantly worked towards upgrading its privacy policies. Even if you have never used a VPN before, you will find it very convenient to maneuver through.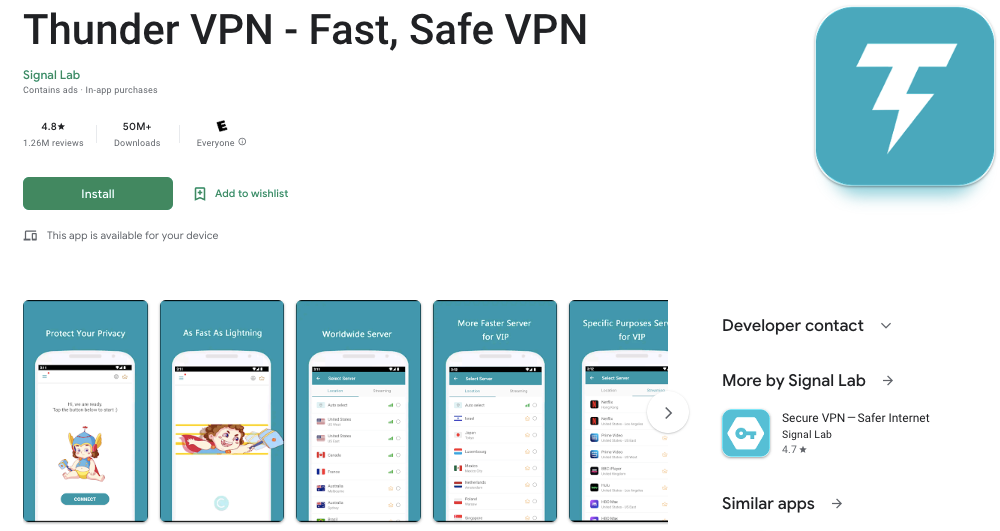 Thunder VPN, developed by Signal Lab, enables users to access blocked websites and get adequate online protection. This free app has a very simple UI, can be used without any time limit, and so is used by a large number of school students worldwide.
Many people would find that it is functional only on Android devices a little restrictive. However, the good news is that you can use it on Mac, Windows, and Linux PCs with the help of an Android emulator.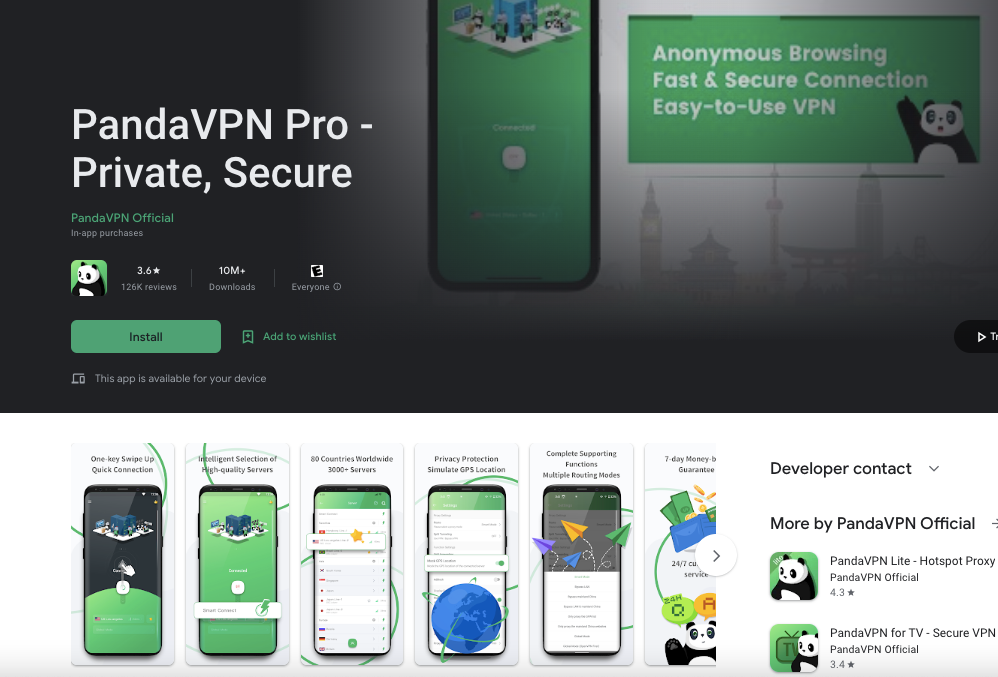 PandaVPN covers a vast server network, which is one of the biggest reasons why school and college students use it extensively to gain access to blocked websites from more than 80 countries. It offers a better gaming experience as you can play several games with stable connectivity.
One of the highlights of this VPN is that it is extremely fast and has an in-built ad blocker. Since it does not ask you to share any information about yourself, you can be assured about your privacy and safety. Your online activity will also remain private and secure due to its 0-log policy.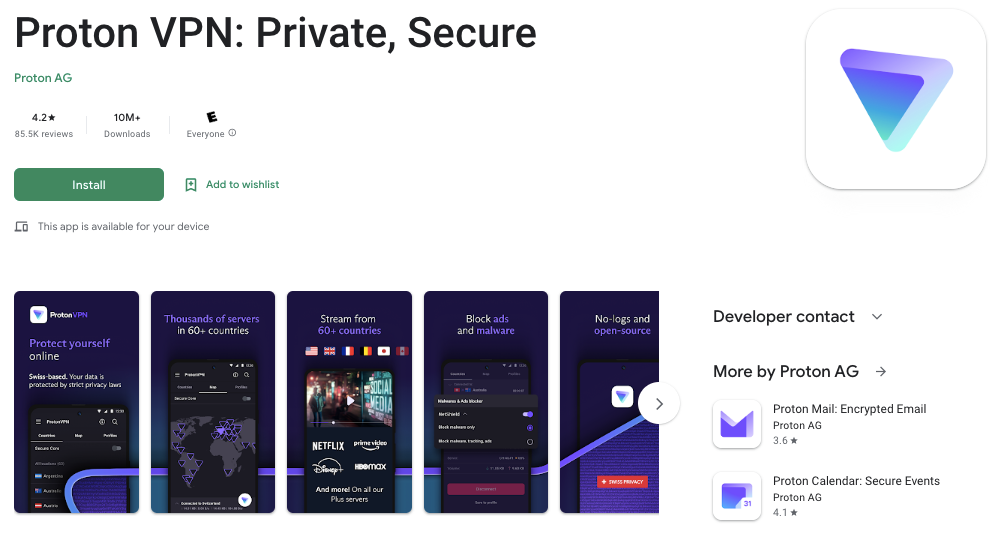 Many students wish to catch up on the content available on streaming platforms when they get a break from their studies. If you find such websites blocked by your school, you should use Proton VPN to get them unblocked and gain access to their content.
It is compatible with Windows, Linux, iOS, macOS, and Android devices. Since it doesn't have an in-built ad blocker, you must install one separately. You just have to find one that proves to be compatible with Proton VPN.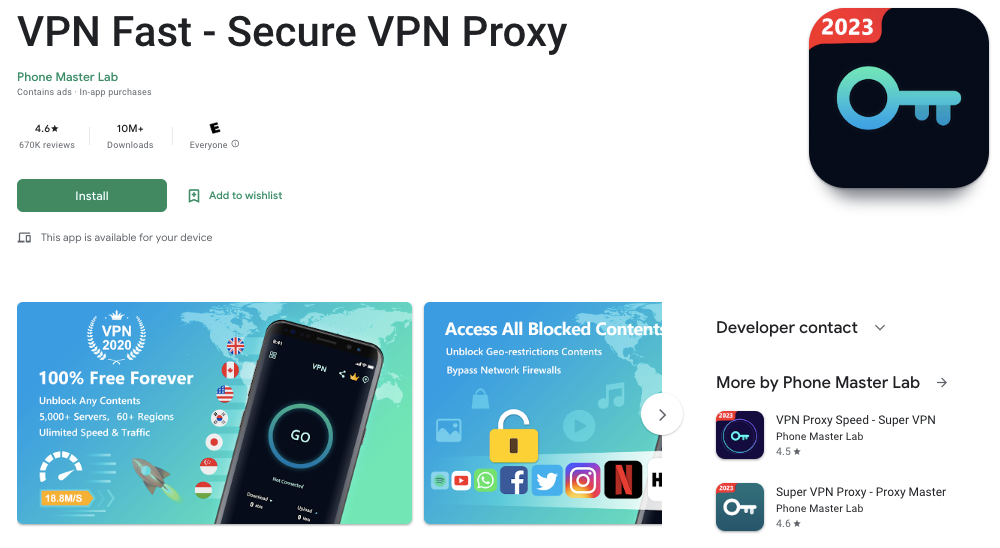 Apart from its high speed, what attracts many users to VPN Fast is the fact that it is free. It comes with features that ensure all your data remains secure and you get complete privacy while browsing through different websites.
It covers more than 5,000 servers and it gives you access to every website that your school has blocked. It proves to be very effective in bypassing network firewalls.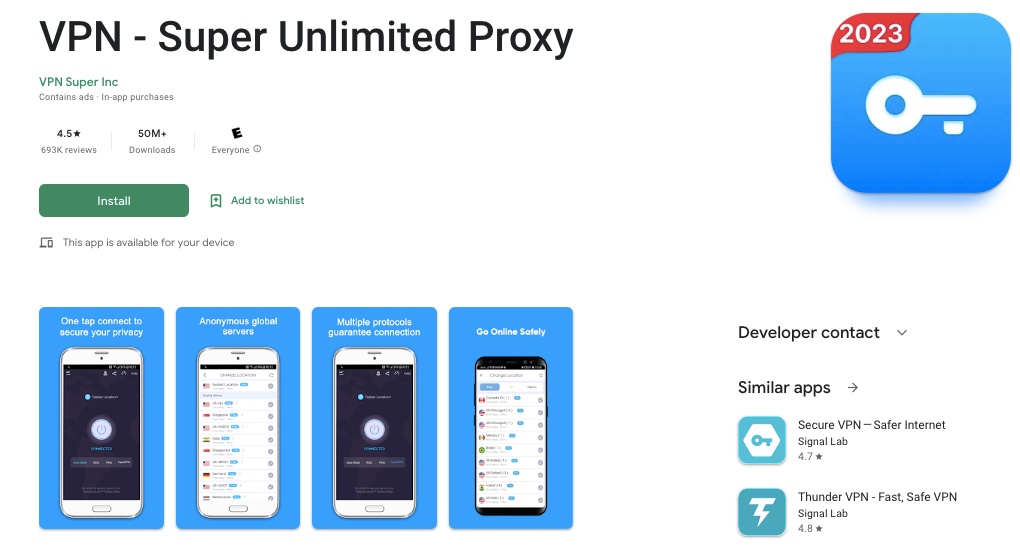 If you are looking for a VPN that is free to use and assures unlimited usage, you should download this. You don't have to register or signup to use this VPN. This VPN offers high-speed bandwidth and covers a wide range of servers.
Super Unlimited Proxy VPN comes with high-end security features. While using it, you can be sure that no data will get leaked or shared with any third-party app. By just tapping on one button, you can safeguard your privacy. Logs are not saved and are very secure even when you connect to a Wi-Fi hotspot in public.
Conclusion
From unblocking a streaming site to catching up on the latest episode of your favorite show to accessing a website to download material for your assignment, you will need to use a VPN at some point in time at school. It is often believed that when an app or any other digital entity is made available for free, it comes with its limitations. However, when you use these free VPNs, you will realize they help you do pretty much everything you wish to.
Join our newsletter 🎉
Subscribe to our newsletter and never miss out on what's happening in the tech world. It's that simple.
Latest Tech News

Exclusive Tech Deals