Email is the basic entrance key for social networking and in general use of the internet. Most of the professionals
Email is the basic entrance key for social networking and in general use of the internet. Most of the professionals still prefer emails as their primary mode of communication. Hence, most of the email service providers offer basic emailing services for free. Email providers offer several features like storage space, domain name, consumer-friendly interface, spam folder along with several other facilities. Here, we are going to list some of the best free email providers. This article sheds light on some of the important features you should look for while choosing an email provider.
See also: How to create a group in Gmail
Gmail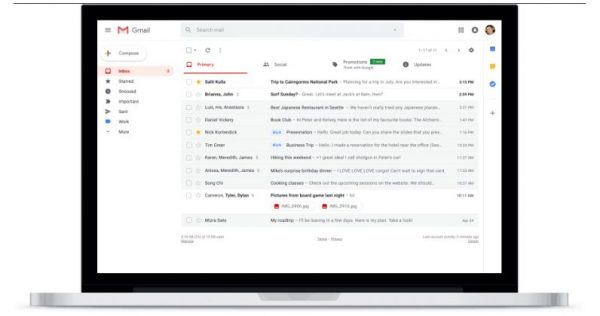 Gmail is the most used webmail service platform owned by Google. This platform acts as a keycard to a set of applications developed by the company. Just one email account and there are numerous apps and their services at your fingertips. Rests of the features include 15 GB storage space for data, Google photos for storing photos, YouTube for videos, etc. Gmail is the most user-friendly and well-sorted platform and most importantly, one of the most secure ones.
Outlook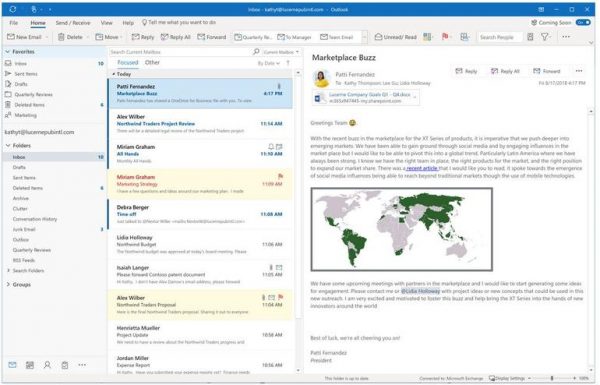 The outlook is an emailing platform from Microsoft, previously known as Hotmail. Multiple application improvements and rejuvenation by Microsoft services have made it more progressive and better than ever. It is recommended for people who usually use multiple platforms to connect with others. Like Google, you can use messenger, organizer, calendar, video calling, features in a single window.
Mail.com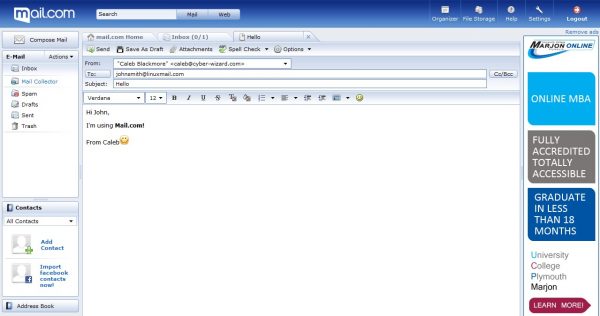 Another webmail platform used by many freelancers, small businesses, and self-employed people. This platform is audience-oriented and very useful for describing your business in just one line. You can replace mail.com with anything you wish for. The storage space is just 2 GB but many people consider this more than enough.
AOL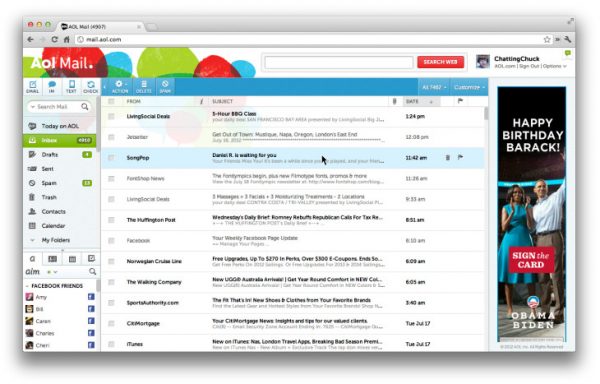 AOL is webmail popular for its unlimited storage capacity. Unlike any other platform, there are restrictions on saving data. It also comes with the virus protection for your workstation and up-to-date spam filters. You can always import your contacts from any type of format. There, you don't need to make your contact list from zero.
Zoho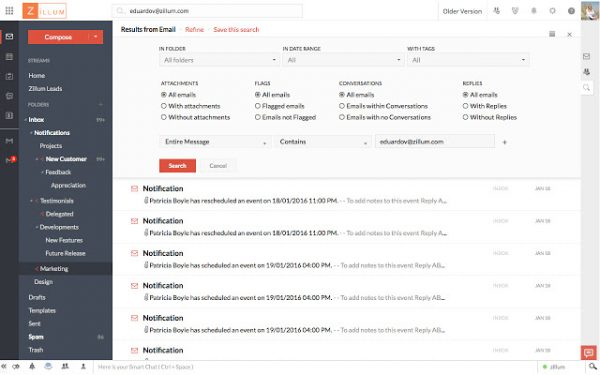 This webmail platform is famous among small business enterprises and startups as it allows you to use up to 25 business addresses. These multiple addresses come with a storage space of 5GB and your own domain name instead of @zoho.com. This platform also allows you to connect with Google Drive or other cloud storage systems easily.
Yahoo! Mail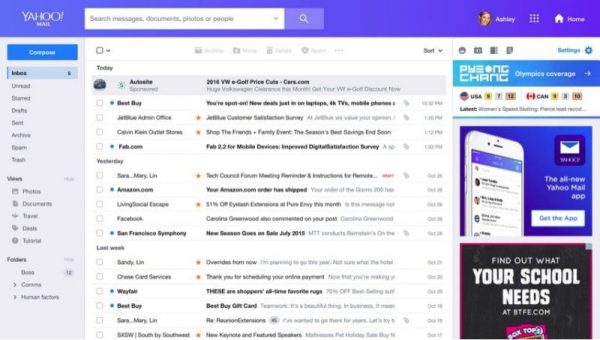 One of the oldest in the market and one of the best for media file sharing. It is preferred by those who frequently send and receive media files and attachments. Gigantic space of 1TB alongside social media additions, customized background themes, search key for your attachments, makes it popular among artists, designers, and other professionals.
ProtonMail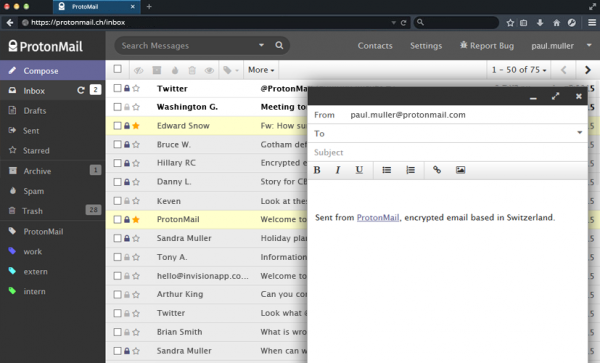 If you are looking for the platform to share sensitive and personal information then ProtonMail is the best option available. It is a webmail which comes with the unique feature of encrypted emails. You just get 500 MB but emails are highly encrypted and vanish after a span of 30 days. It does not require any other software to decrypt emails. It is user-friendly and color coding system helps you to remain organized.
GMX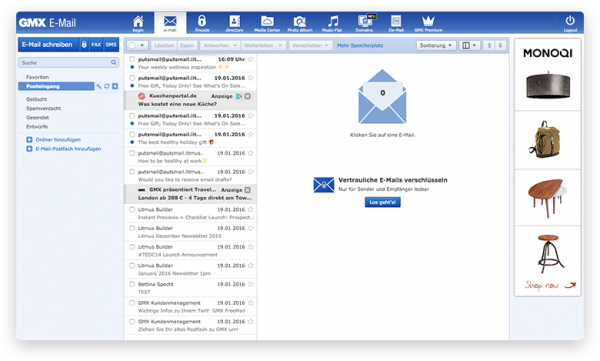 GMX might not be as popular as other email providers listed here but definitely is a reliable webmail platform. It allows attachments up to 50 MB in size. You can manage multiple email accounts using a single email collector. This platform has one of the best spam and virus filters too.
---