Apple to Unveil watchOS 10 at WWDC with Significant Software Upgrades and Widget Focus
Apple is set to announce the latest major software update for Apple Watch, watchOS 10, during its upcoming Worldwide Developers Conference (WWDC) on June 5. .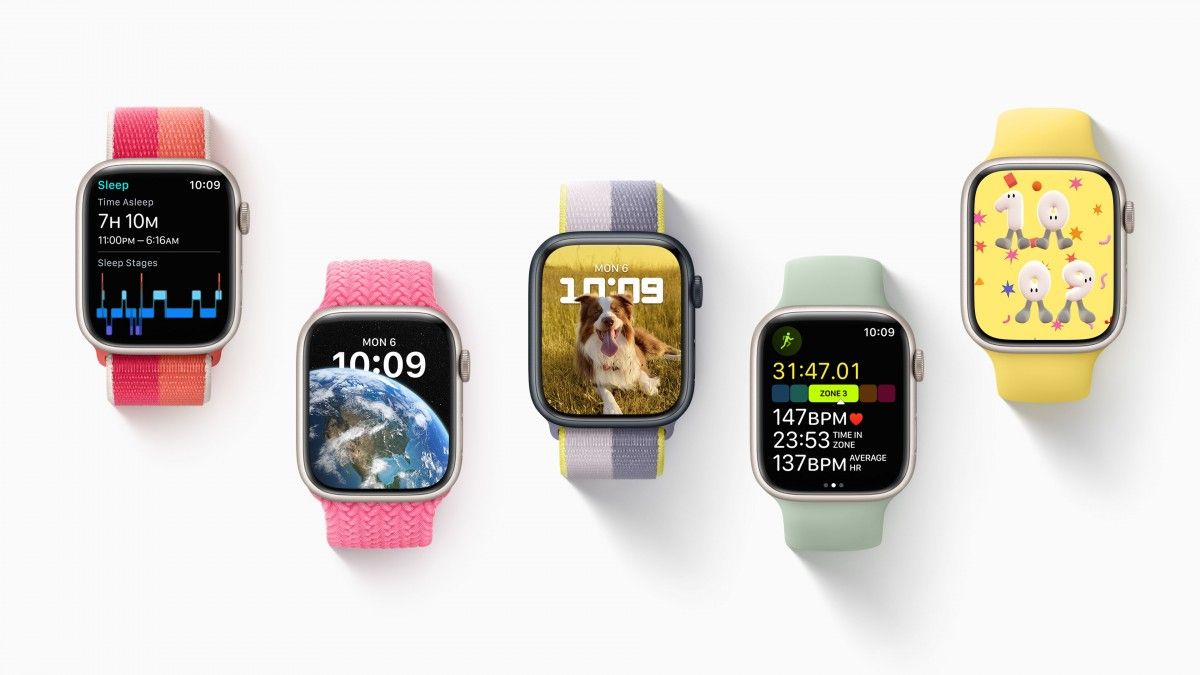 Apple is set to announce the latest major software update for Apple Watch, watchOS 10, during its upcoming Worldwide Developers Conference (WWDC) on June 5. According to reports from Bloomberg's Mark Gurman, the update is expected to bring substantial changes and new features, particularly in terms of user interface enhancements.
This year, while Apple Watch hardware is anticipated to remain largely unchanged, the focus is on delivering exciting software improvements. With watchOS 10, Apple aims to captivate Apple Watch users through innovative software offerings rather than relying on significant hardware updates.
One key area of focus for watchOS 10 will be the integration of widgets. Bloomberg indicates that widgets will play a central role in the Apple Watch's interface, signifying a shift in how users interact with apps and services. Notably, Apple is reportedly considering changing the function of the Digital Crown. In the current watchOS version, pressing the Digital Crown takes users to the home screen. However, watchOS 10 may utilize the Digital Crown to open the new widgets interface instead, resembling the functionality of the "Glances" feature from the initial Apple Watch release.
The renewed emphasis on widgets is likely driven by two factors. Firstly, there has been a decline in standalone Apple Watch apps over the years, with major companies discontinuing their Apple Watch app offerings. Secondly, the prevalence of widgets on the iPhone and iPad Home Screens makes it easier for developers to bring their existing widgets to the Apple Watch. Leveraging the WidgetKit framework, which powers widgets on iPhone and iPad, developers can seamlessly extend their widget structure to the Apple Watch.
Beyond widgets, Apple's plans for watchOS 10 encompass several additional enhancements. The Wall Street Journal reports that Apple is developing a journaling app for iOS 17, which is expected to integrate with Apple Watch in some capacity. Moreover, Apple intends to revamp various watchOS apps to leverage the larger display of the rumored Apple Watch Ultra.
In addition to watchOS 10, WWDC is anticipated to provide a preview of Apple's long-awaited mixed-reality headset. This headset is expected to offer features such as fitness and meditation, aligning well with the existing capabilities of the Apple Watch.
With watchOS 10, Apple aims to invigorate Apple Watch users by introducing significant software upgrades and focusing on widgets as a key component of the user experience. The forthcoming WWDC event promises to unveil exciting developments that will further enhance the functionality and appeal of the Apple Watch ecosystem.
ABOUT THE AUTHORS
Elizabeth
Elizabeth is your trusted Apple product expert with a wealth of knowledge and experience gained from her tenure as an Apple authorized personnel. She's also a seasoned mobile phone, Samsung, and Android expert. With a keen eye for detail and a passion for all things Apple, Samsung, and Android, she is dedicated to providing you with accurate, reliable, and up-to-date insights. Count on Elizabeth to be your go-to source for expert advice on navigating the world of Apple technology, Samsung devices, and the Android ecosystem.
Bogdana
Bogdana is your technology expert, backed by a strong foundation in consumer electronics and a range of qualifications that make her a trusted source in the tech world. With a deep understanding of the latest advancements and a passion for simplifying complex concepts, Bogdana is your go-to authority for demystifying technology and keeping you informed about the ever-evolving digital landscape. Trust her to deliver reliable insights and expert guidance to help you navigate the world of consumer electronics and beyond.